Located in the town of Stellenbosch, Vredenheim Animal Farm is a hidden jewel located on the renowned Vredenheim Wine Farm. This enchanting sanctuary offers a diverse array of activities that promise to captivate and entertain visitors of all ages. As one of the most beloved attractions in the Western Cape, Vredenheim Animal Farm seamlessly combines nature, education, and fun, making it a must-visit destination for families and animal enthusiasts alike.
Children's Activities at Vredenheim Animal Farm 🌟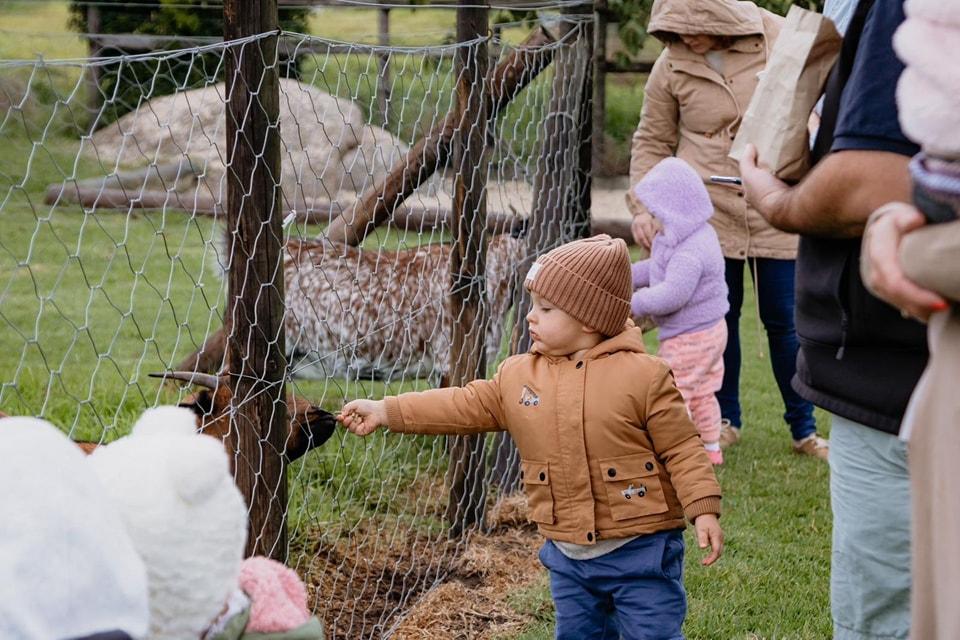 Vredenheim Animal Farm is not just about encountering wildlife and savouring the best of nature; it's also a place where children can have a blast. The farm has thoughtfully designed a play park that caters to the boundless energy and curiosity of young visitors. The centrepiece of this play park is the bike track, a sprawling pathway that winds its way through the picturesque farm landscape. Children can hop on their bikes and embark on thrilling adventures, taking in the sights and sounds of the farm while enjoying the freedom of the open air. It's an ideal setting for kids to develop their cycling skills and burn off some energy in a safe and beautiful environment.
Adjacent to the Vredenheim bike track stands a charming jungle gym, where children can climb, swing, and explore to their heart's content. The jungle gym provides an excellent opportunity for kids to exercise their bodies and imagination simultaneously. Parents can relax nearby, knowing their little ones are having a fantastic time in a secure space.
But the excitement doesn't stop there. Vredenheim Animal Farm also provides a unique opportunity for children to meet and interact with adorable farm animals. From fluffy rabbits to gentle ponies and playful goats, these friendly creatures are eager to make new friends. Children can pet, cuddle, and feed these animals under the watchful eye of attentive farm staff, creating unforgettable memories and fostering a love for animals that will last a lifetime.
Party Venue's at Vredenheim 🎈


Vredenheim Animal Farm goes above and beyond to cater to families and children, providing a variety of play areas that are perfect for hosting memorable kids' parties. Two outdoor kids' party areas are thoughtfully designed to offer the ideal setting for celebrating special occasions amidst the natural beauty of the farm. Surrounded by lush greenery and the farm's charming ambience, these outdoor spaces are perfect for hosting outdoor birthday parties, gatherings and the famous Vredenheim Picnics.
For those seeking a Vredenheim indoor party venue, there are two fantastic options. These spacious indoor party areas provide a safe and weather-proof environment filled with crystal chandeliers and fairy lights. These indoor venues offer an exciting and cosy atmosphere, making it an excellent choice for hosting parties year-round. Booking these party venues at Vredenheim Animal Farm guarantees a memorable and hassle-free celebration for kids and their families. It's an opportunity to create cherished memories in a beautiful and entertaining environment, making every party special and unforgettable.
The Wine and Gardens at the Animal Farm 🍷
Vredenheim Animal Farm prioritises parents' comfort and peace of mind, ensuring that your visit is as enjoyable as possible. They understand that when your children are having a wonderful time exploring the park, you also deserve the opportunity to relax and unwind. That's why they've created dedicated shaded seating areas strategically placed to provide an unobstructed view of the entire park.
These shaded seating spots offer parents the ideal vantage point to keep a watchful eye on their children's adventures while allowing them to sit back and savour a moment of tranquillity. The thoughtful placement of these seating areas ensures that you can observe every smile, giggle, and wonder-filled moment of your child's experience. There is also wine tasting available for those who wish to fully experience the Vredenheim winery side.
The shaded seating areas are designed not only for practicality but also for your comfort. Surrounded by the natural beauty of the farm, you can bask in the soothing atmosphere, take in the sights and sounds of the park, and enjoy a refreshing break. Whether you choose to sip Vredenheim wine, read a book, have a picnic or simply soak in the beauty, the shaded seating areas provide the perfect sanctuary for parents seeking relaxation while their children delight in the magic of Vredenheim Animal Farm.
Entry Prices to Vredenheim Animal Farm💰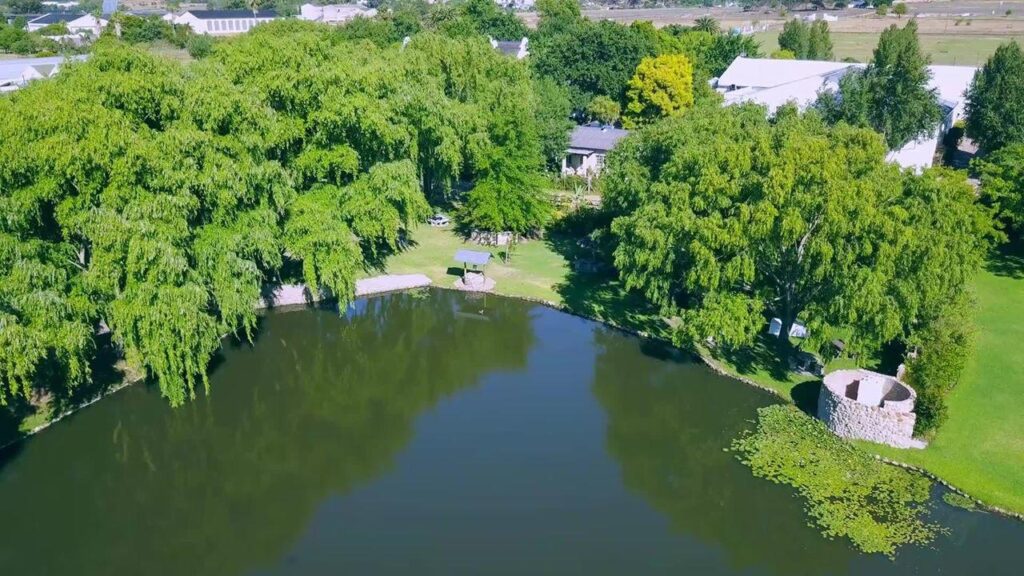 Vredenheim Animal Farm offers a wonderful and affordable experience for visitors of all ages. The entry fee structure is designed to make it accessible to families and individuals looking to immerse themselves in the magic of the animal kingdom.
For adults, the entry fee is R100, providing exceptional value for a day filled with wildlife encounters, educational opportunities, and family fun. It's an affordable way for adults to escape the hustle and bustle of daily life and enjoy a peaceful day in the heart of Stellenbosch. Kids are especially welcome at Vredenheim Animal Farm, and the entry fee for children is R65. This reasonable price ensures that families can bring their little ones to explore the wonders of the farm without breaking the bank. It's an investment in quality family time and creating cherished memories.
Pensioners, who bring a wealth of experience and wisdom, are offered a discounted entry fee of R60. It's a gesture that recognizes the importance of inclusivity and ensures that everyone can enjoy the farm's offerings. With these affordable entry fees, Vredenheim Animal Farm makes it possible for people of all backgrounds to experience the joy of connecting with animals and nature in a beautiful and enriching environment. It's an invitation to escape into the world of wildlife, relaxation, and education without financial barriers.
School Outing's at Vredenheim 🚸


The educational school visits are meticulously designed to engage students in a hands-on learning adventure. As students step into the animal kingdom, they have the unique opportunity to interact with a variety of creatures while gaining insights into their behaviour, habitats, and importance in the ecosystem. The knowledgeable guides are pivotal in these experiences, sharing fascinating facts about the animals and fostering a deeper appreciation for wildlife conservation.
Children can also partake in the thrill of feeding the farm's friendly animals, creating lasting memories as they interact with adorable creatures. This interactive aspect of the school visits not only makes learning fun but also instils a sense of responsibility and empathy for animals. Vredenheim Animal Farm also extends the learning experience by granting schools access to the Big Cat Park, where majestic lions, tigers, and other big cats reside. It's a rare opportunity for students to witness these magnificent predators up close and gain a deeper understanding of the importance of wildlife conservation efforts.
Incorporating play into the experience, the park boasts a safe and enjoyable environment with a playground that allows students to let loose and have fun. The combination of educational insights, hands-on animal interactions, and play ensures that Vredenheim Animal Farm is the best place for school outings, where children can learn, grow, and create cherished memories in the heart of the Cape Winelands.
Address: R310 Baden Powell Drive, Stellenbosch
Website: https://vredenheim.co.za/vredenheim-animal-farm/
Contact Number: 060 387 5593
🚘Need A Car To Get To Stellenbosch?🚗
Whether you're exploring the majestic animals, savouring the local wines, or simply enjoying a peaceful day out with loved ones, Vredenheim Animal Farm offers an unforgettable experience that will leave you with cherished memories and a newfound appreciation for the natural world. This hidden gem in Stellenbosch is not just a farm; it's a place where dreams come alive and where the bond between humans and animals is celebrated and nurtured. Visit Vredenheim Animal Farm, and let your heart be touched by the magic of the animal kingdom in South Africa's enchanting winelands.