Cape Town is a city that has something for everyone, While tourists often flock to its iconic landmarks and natural wonders, there's another side of Cape Town that's worth exploring – its nightlife. For those seeking a unique and memorable experience, the city's Strip Clubs also known as Gentlemen's Clubs offer a blend of entertainment and elegance. Let's go through the world of gentlemen's clubs in Cape Town, providing insights into their backstory and what to expect when you step through their doors.
The Backstory of Strip Clubs in Cape Town 🧾


To understand what gentlemen's clubs in Cape Town are all about, it's essential to mention their history. These establishments have been an integral part of the city's nightlife for decades, evolving from their early beginnings as exclusive social clubs for the elite. The gentlemen's clubs of today, while still maintaining an air of exclusivity, have evolved to cater to a broader clientele, making them more accessible to those looking to experience them.
What to Wear When Visiting 👞
Dressing appropriately when visiting Gentlemen's/Strip clubs in Cape Town is essential to ensuring you don't get denied entry and you can have an enjoyable experience. These establishments typically have dress codes that reflect their upscale and exclusive establishments. Most gentlemen's clubs in Cape Town enforce a smart casual dress code. For men, this means wearing collared shirts, well-fitted trousers, and closed-toe shoes. A blazer or sports jacket is often recommended but not always required. Avoid wearing sneakers, flip-flops, or excessively casual attire.
Ladies should opt for classy and stylish outfits. Dresses, skirts, blouses or elegant pantsuits are all appropriate choices. High heels or dressy flats are ideal footwear options. Ensure your clothing is clean, well-maintained, and free of wrinkles. Accessorize appropriately with jewellery and accessories. It's a good idea to check the specific dress code of the gentlemen's club you plan to visit, as requirements may vary slightly from one establishment to another. By adhering to these dress code guidelines, you'll not only gain entry into these exclusive venues but also feel comfortable and confident while enjoying the experience.
🏎️Rock Up in Style with DiscoverCars! 🚘
Gentlemen's Clubs to Visit in Cape Town 👯‍♀️
Now that we've explored the backstory and dress code of gentlemen's clubs in Cape Town, let's dive into a list of some of the most renowned establishments in the city. Each of these clubs offers a distinct experience, catering to a variety of tastes and preferences.
Mavericks


Mavericks Gentlemen's Club is a well-established venue in Cape Town's CBD. This club has a classic and timeless feel, reminiscent of traditional gentlemen's clubs. Mavericks is known for its talented dancers who perform on a central stage. The club offers a variety of seating options, including private VIP areas for those seeking a more exclusive experience.
Mavericks also feature a full-service bar with a selection of beverages to suit all preferences and on specific nights they will have a theme, making each visit a unique experience. Whether you're looking to unwind after a long day of exploring Cape Town or celebrating a special occasion, like a bachelor party, Mavericks Gentlemen's Club provides a welcoming and entertaining environment.
Mavericks Opening Hours: Monday to Saturday 7 pm – 4 am
Website: https://mavericks.co.za/
Address: 68 Barrack St, Cape Town City Centre, Cape Town, 8000
Contact Number: 021 461 9988
Stilettos Cape Town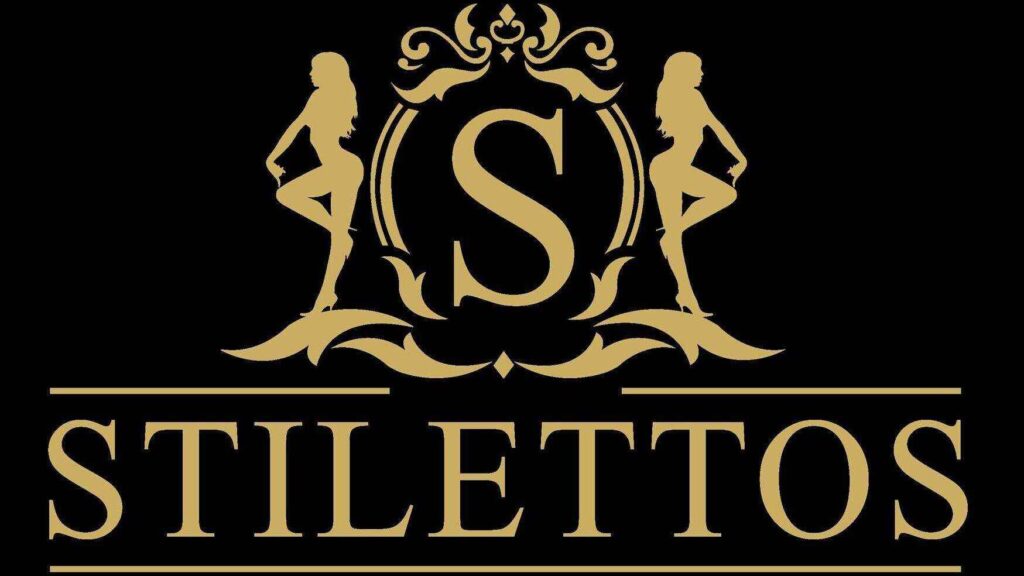 Stilettos Cape Town is a popular gentlemen's club situated in the vibrant Burg Street area. This establishment combines a sophisticated atmosphere with an exciting lineup of entertainment. Stilettos is known for its talented dancers who take the stage to perform captivating routines throughout the night.
The club features a stylish bar area where patrons can enjoy a wide range of beverages, including signature cocktails and premium spirits. Stilettos often hosts special events and parties, making it a dynamic destination for both locals and tourists. Whether you're looking for a memorable night out with friends or a place to celebrate a special occasion, Stilettos Cape Town delivers great entertainment and an all-around experience.
The club is a popular choice for bachelor parties, couples looking to spice up their night, or individuals wanting to experience the finest in adult entertainment. If you're seeking an upscale and memorable night out in Cape Town, Stilettos is the place to be.
Stilettos Opening Hours: Tuesday to Sunday 7 pm – 4 am
Website: https://stilettosclub.co.za/
Address: 16 Burg St, Cape Town City Centre, Cape Town, 8000
Contact Number: 021 422 3711
LUSH Cape Town


LUSH Cape Town is an upscale gentlemen's club located in Bellville. This establishment offers a luxurious setting, perfect for those seeking a high-end experience. LUSH is known for its beautiful and talented dancers who provide captivating performances on a well-lit stage. The club boasts a premium bar stocked with a wide selection of top-shelf liquors and fine wines. LUSH often hosts themed parties and events, making it a popular choice for both locals and tourists looking for a night of indulgence. With its great seating, elegant decor, and attentive staff, LUSH Cape Town sets the stage for an unforgettable evening.
Opening Hours: Tuesday to Sunday 8 pm – 2 am
Address: 4 Pioneer St, Oakdale, Cape Town, 7530
Contact Number: 081 345 6966
Nauty40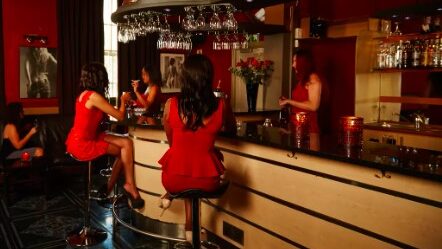 Nauty40 is a trendy Strip club located in the heart of the city, Nauty40 is known for its diverse lineup of dancers, including both local and international talent. The club often hosts themed nights and special events, adding to its appeal as a go-to nightlife destination For those seeking an extra touch of indulgence, certain rooms feature a luxurious double spa bath, where patrons can have champagne while unwinding alongside the charming Nauty Ladies.
Nauty40 also has a wide range of cocktails and premium drinks All together Nauty40 creates an immersive environment for a memorable night out, Whether you're celebrating a special occasion or just looking for a lively atmosphere, Nauty40 welcomes you with open arms and top-notch entertainment.
Opening Hours: Monday to Saturday 11 am – 4 am
Website: https://nauty40.com/
Address: 122 Bree St, Cape Town City Centre, Cape Town, 8001
Contact Number: 021 422 0708
🪩Go Luxury Club Hopping with Expedia!🍸
Cape Town's nightlife is as diverse as the city itself, and the Strip Clubs in Cape Town featured in this guide offer a unique and sophisticated way to experience it. Whether you're seeking a laid-back atmosphere, a touch of elegance, or an all-out extravagant night, Cape Town has a gentlemen's club to suit your desires. Remember to respect the rules and etiquette of each establishment, and enjoy the memorable experiences they have to offer in the vibrant nightlife of the Mother City.