Cape Town is a bustling city known for its vibrant culture and stunning landscapes. Beyond the well-known tourist attractions, the city is home to a treasure trove of factory shops that offer unbeatable deals on a wide range of products. In this blog, we'll explore the top factory shops in Cape Town, each offering something unique and enticing. From shoes and clothing to toys, books, spices, and more, these stores are a must-visit for all bargain hunters.
The Manova Ladies Shoes Factory Shop

The Manova Ladies Shoes Factory Shop is a boutique store catering to the needs of women. Here, you'll find an impressive array of household detergents, trendy ladies' shoes, stylish boots, fashionable clothing, and a delightful selection of beauty and haircare products. This store is every fashion-forward woman's dream. Ladies this outlet cape town has on offer will make you shop till you drop! With this in mind don't forget to check out Manova Shoe's sister company called Happi Shoes Factory Shop located in Parow Industria.
Address: 42 Neethlingshof Street, Haasendal, Kuilsriver, Cape Town
Website: https://factory-shops-cape-town-south-africa.blaauwberg.net/shoes/manova
Contact Number: 061 484 1373
Mr No Jokes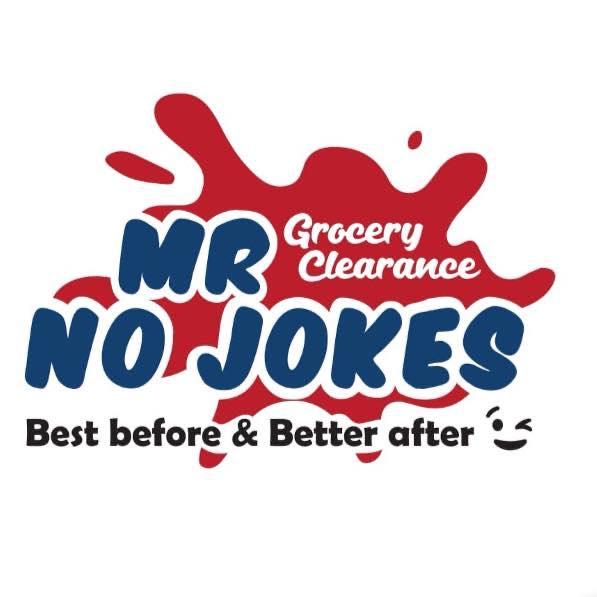 Mr No Jokes is a pioneer in the "best before" dated food and goods industry. They source top-quality goods that are nearing their best-by dates and offer them to the public at up to 50% off normal retail prices. It's an eco-friendly way to save money while enjoying high-quality products.
Address: 2B Stella Road, Corner of Stella and Esso Roads, Montague Gardens, Cape Town
Website:https://mrnojokes.net/
Contact Number: 021 214 0001
China Town Sable Square Kids Toys

Investing in toys for your kids is crucial for their overall development and well-being. Toys play a significant role in fostering various aspects of a child's growth. Firstly, toys aid in cognitive development by stimulating their imagination and problem-solving skills. Building blocks, puzzles, and educational toys enhance critical thinking and creativity. Secondly, toys encourage physical activity, promoting a healthy lifestyle and motor skills through active play.
For parents seeking a paradise of toys and accessories, China Town Sable Square is a must-visit emporium. This delightful store offers a massive variety of toys for babies, toddlers, and young kids, including educational toys, soft toys, colouring books, and kids' clothing accessories. It's a one-stop shop for everything kids love.
Address: Corner Bosmansadam and Ratanga Road, Sanddrift, Milnerton, Cape Town
Website:https://www.chinatownsa.co.za/
Contact Number: 083 505 8006
Facebook:https://www.facebook.com/ChinatownCT
Crown Factory Mart


Spice up your life at Crown Factory Mart, a speciality store offering a vast selection of spices. Whether you're a seasoned chef or a cooking enthusiast, this store has an incredible range of spices to elevate your culinary creations. Crown Factory Mart's best spice pairing includes a harmonious blend of aromatic herbs like basil, oregano, and thyme, along with warm spices such as cumin and paprika. This combination adds depth and flavour to your meals, making them a delightful culinary experience.
Address:4 Montague Gardens, Cape Town
Website:https://www.crownnational.co.za/factory-mart
Contact Number: 021 001 3565
The Book People
Book lovers, rejoice! Book People is a paradise for those who crave the joy of reading. This bookstore offers a wide range of discounted books, making it a haven for bookworms on a budget. Book People offers a diverse and captivating range of books that cater to every reader's tastes and interests.
Their extensive collection spans various genres, from best-selling fiction and non-fiction to children's literature, fantasy, romance, and self-help books. Whether you're a history buff, a mystery enthusiast, or a sci-fi fanatic, Book People has something for everyone. Their selection includes classic masterpieces, contemporary bestsellers, and niche titles, ensuring a delightful reading experience for all. With their commitment to quality and affordability, Book People's vast array of books opens a world of imagination, knowledge, and inspiration to readers of all ages.
Address: Unit 5 De Waal Park, Cnr De Waal and Princess Vlei Rds, Diep River, 7800, Cape Town,
Website:https://bookpeople.co.za/
Contact Number: 082 587 5766 
Continental Factory Store


Beautiful tableware can transform a mere house into a warm and inviting home. Continental Factory Store may be outside of Cape Town but their products are worth drive. The elegance and charm that exude from well-chosen tableware create a cosy and welcoming atmosphere for family and guests alike.
Whether it's a simple family dinner or a grand gathering, stunning tableware sets the mood and elevates the dining experience. The intricate designs, fine craftsmanship, and carefully chosen colours add a personal touch to the space, reflecting the homeowner's taste and style. The table becomes a focal point, fostering meaningful connections and memorable moments. With beautiful tableware, every meal becomes a celebration, making the house truly feel like a place where memories are cherished and cherished moments are created.
Dine in style with tableware from the Continental Factory Store. As a manufacturer and supplier of quality tableware, they offer elegant and durable products that will add charm to any dining experience.
Address: Range Road, Blackheath, 7581 Western Cape, South Africa
Website:http://continentalfactoryshop.co.za/
Contact Number: 021 907 4000 
Merry Pak

Wonderful gift wrapping can elevate the act of giving and create lasting memories. The artistry and thoughtfulness put into the presentation add a touch of magic to the gift-giving experience. A beautifully wrapped gift builds anticipation and excitement, making the recipient feel cherished and special.
The careful selection of wrapping paper, ribbons, and embellishments showcases the sender's love and attention to detail. Unwrapping the gift becomes an event in itself, etching a long-lasting memory in the recipient's heart. Whether it's a birthday, anniversary, or holiday, wonderful gift wrapping enhances the joy of giving and receiving, leaving a lasting impression that lingers far beyond the moment. Merry Pak is a packaging manufacturer that offers a comprehensive range of packaging solutions for various needs. From gift wrapping to industrial packaging, they have it all.
Address:45 Morningside Rd, Ndabeni Cape Town, South Africa
Website:https://www.merrypak.co.za/
Contact Number: 021 531 2244
Cape Bag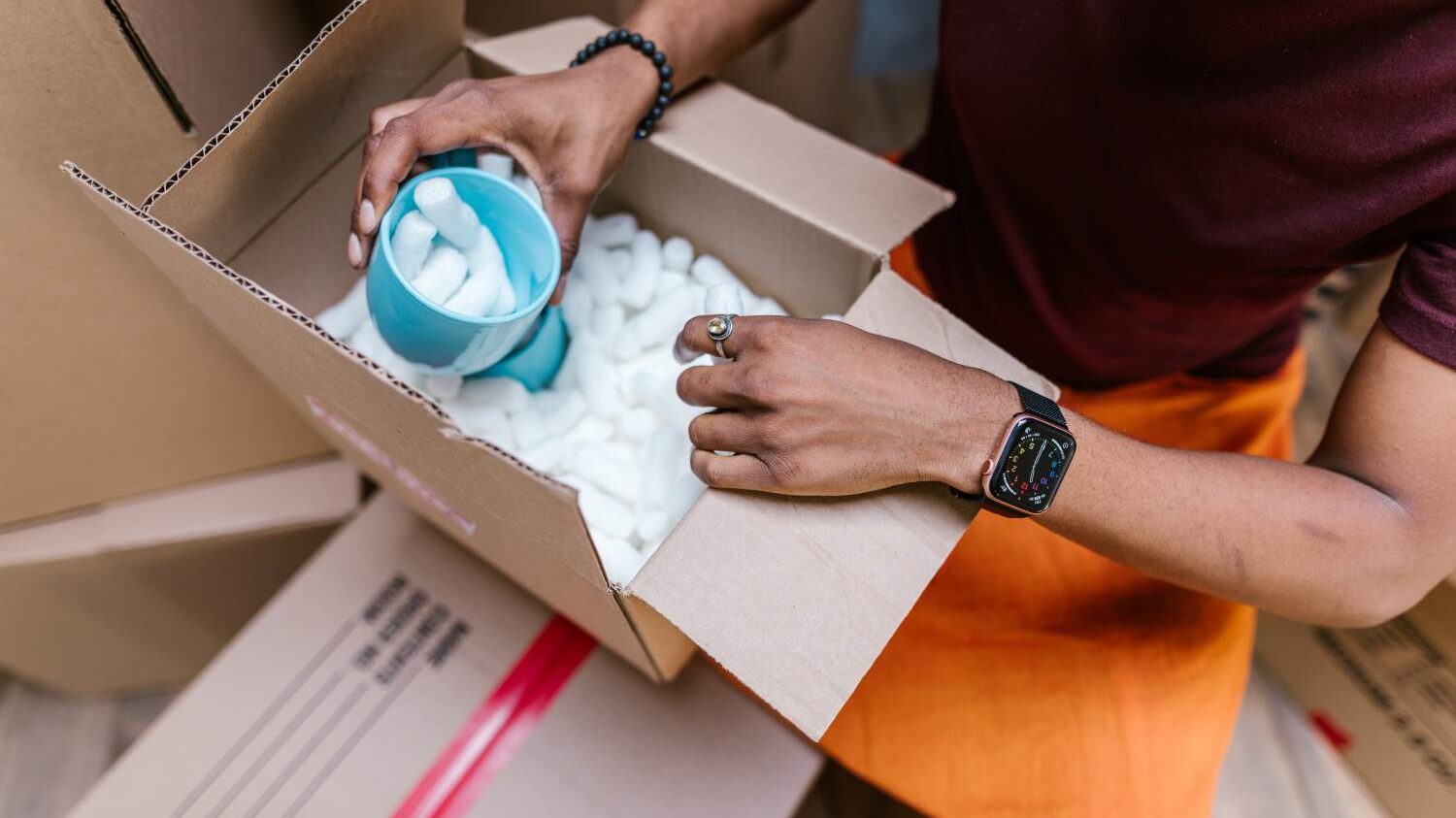 Looking for high-quality packaging solutions? Cape Bag is your go-to place. They are a leading packaging manufacturer in Cape Town with a range of options to suit your needs. The Cape Bag is the place for you. Their extensive selection includes high-quality and durable options for industrial, commercial, and retail purposes.
From food packaging, such as pouches and vacuum bags, to industrial bags like woven polypropylene sacks, they have it all. Their product range also includes retail packaging solutions, such as paper bags and custom-printed options to enhance branding. Cape Bag caters to specialized requirements, offering anti-static bags, hazardous material packaging, and more. With their commitment to quality and innovation, Cape Bag ensures that customers find the perfect packaging solution for their specific applications. Please take note that their website is currently under construction.
Address: 177 Albert Road, Woodstock, Cape Town
Website:https://capebaggroup.com/public/
Contact Number: 021 447 4352
The Candle Merchant


Create a cosy and inviting atmosphere with candles and candle holders from The Candle Merchant. They offer a wide selection of readily available candles and holders sourced from the finest materials. The Candle Merchant is a leading provider of candles and candle holders with a strong presence both in physical retail and the digital realm. With several brick-and-mortar stores scattered across various locations, customers can enjoy a hands-on shopping experience, exploring a wide array of readily available candles and holders sourced from premium materials.
The Candle Merchant extends its reach through an e-commerce website, allowing customers to conveniently browse and purchase their products online. This seamless integration of offline and online channels ensures that customers can access their enchanting range of products through the shopping method that best suits their preferences.
Address:79 8th Ave, Kensington, Maitland, Cape Town
Website:https://www.thecandlemerchant.co.za/
Contact Number: 021 593 6307
Elgin Free Range Chickens


If you prefer free-range chicken, Elgin Free Range Chickens is the place to go. They are a trusted supplier of high-quality free-range chickens that are both delicious and ethically raised. Eating free-range chickens offers numerous benefits for both consumers and the environment.
Free-range chickens have access to open spaces, allowing them to move freely and exhibit natural behaviours. As a result, their meat tends to be leaner and more flavorful. Free-range chickens are raised without antibiotics and hormones, promoting healthier food choices. By supporting free-range farming practices, consumers contribute to animal welfare and sustainable agriculture.
Free-range farming reduces environmental impact, as these chickens have a lower carbon footprint compared to conventional factory-farmed counterparts. Ultimately, choosing free-range chickens is not only a healthier option but also a conscious decision towards promoting ethical and sustainable food production.
Address: Industrial Rd, Grabouw, Cape Town, 7160
Website:https://www.freerangechickens.co.za/
Contact Number: 021 859 2795
Access Park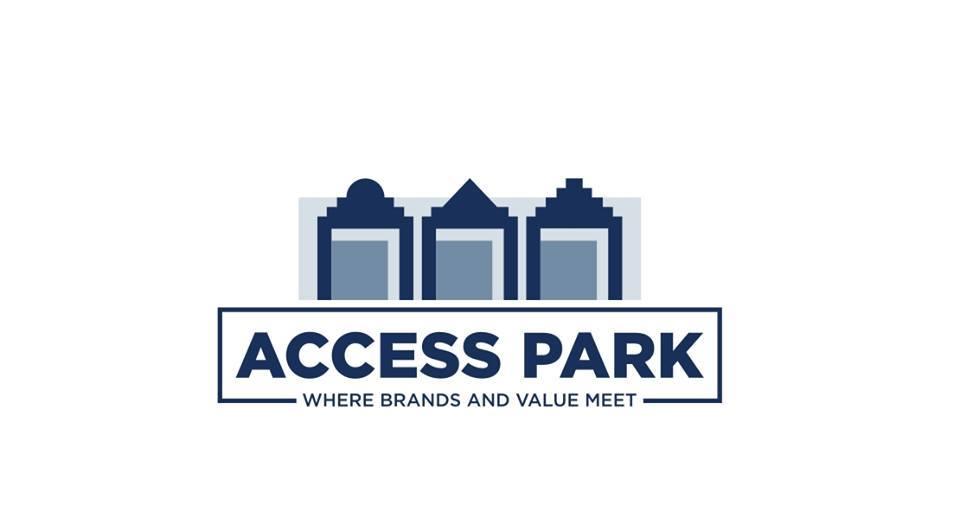 Shopaholics will love Access Park, which features factory and discounted stores offering a wide range of brand-name products. This retail haven promises excellent deals on various items. Go give it a visit maybe you will find factory clothing shops in Cape Town you wouldn't mind revisiting.
Cape Town has something for every fashion enthusiast. Whether you're in search of ladies' clothing, kids' apparel, or even specialized items like workwear, you'll find it all in these factory clothing shops. Don't miss out on the opportunity to revamp your wardrobe without breaking the bank. Happy shopping at the Bellville branch and don't forget to check out the Kenilworth branch!
Address: Bellville, Cape Town
Website:http://www.accesspark.co.za/
Contact Number: 021 903 6523
Helderberg International Importers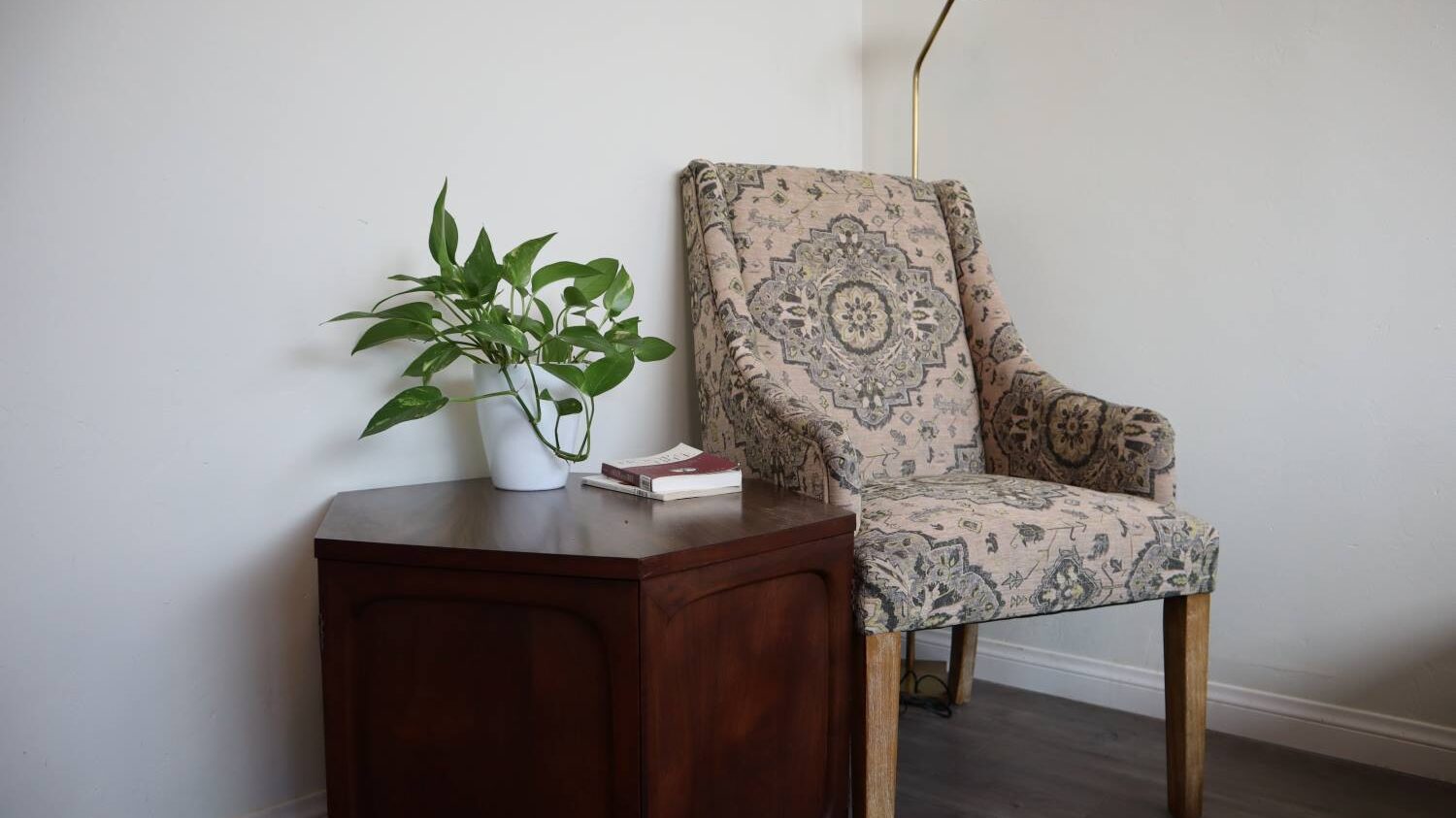 For those in search of top-notch furniture, Helderberg International Importers is a go-to store. They specialize in high-quality home, office, and retail furniture, catering to wholesale buyers. Renowned for its commitment to quality, this store offers a diverse range of home, office, and retail furniture that exudes elegance and durability.
With an extensive selection, customers can find pieces that perfectly complement their interior styles. As wholesale suppliers, they provide significant cost advantages, making luxury furniture accessible to all. Whether you're furnishing a home or office space, Helderberg International Importers' impeccable reputation for excellence and affordability makes it the go-to place for quality furniture without compromising your budget. This factory outlet cape town has on offer is a must-visit!
Address: 14 Capricorn Way, Everite Industrial, Brackenfell
Website:https://h2i.co.za/
Contact Number: 021 534 5211
Waltex Factory Shop
Transform your living spaces with high-quality carpets, rugs, runners, and bath sets from Waltex Factory Shop. This cape town outlet offers a wide range of choices to suit various interior styles. Waltex Factory Shop is known as one of the largest factory shops in Cape Town!
With a rich legacy of excellence, this store offers an unparalleled selection of premium floor coverings and bathroom essentials. Their commitment to craftsmanship and attention to detail ensures that every product exudes elegance and durability. Whether you seek timeless classics or contemporary designs, Waltex has it all, catering to diverse tastes and interior styles. With its competitive prices and unbeatable quality, Waltex Factory Shop stands out as the go-to place for transforming living spaces with luxurious and long-lasting floor accents and bath sets.
Address:121 Rissik Street, Parow Valley, Cape Town
Website:https://waltexfactoryshop.co.za
Contact Number: 021 931 6068
Ina Paarman Factory Shop

Foodies, this one's for you! Ina Paarman Factory Shop offers slightly damaged food products at affordable prices. It's a great opportunity to try out their range of delectable food items. Ina Paarman ensures that its customers enjoy the full gourmet experience at budget-friendly prices. With its commitment to exceptional taste and premium ingredients, Ina Paarman stands out as the go-to destination for food lovers looking to elevate their culinary creations with the finest ingredients.
Address: Block B, Diep River Industrial Park, Greenville Road, Diep River, Cape Town
Website:https://www.paarman.co.za/
Contact Number: 021 705 6440
Foodeez

Cut down your grocery expenses with Foodeez, a discount supermarket in Cape Town that offers a variety of products at unbeatable prices. It's a budget-conscious shopper's paradise.
Foodeez operates through three distinct divisions, each serving a specific function in the supply chain. The Procurement division focuses on engaging with suppliers, negotiating purchasing agreements, and conducting on-site stock inspections. The Warehousing division manages a state-of-the-art facility where stock is received, debranded, processed, and repackaged as required. This division then distributes the products to Foodeez's network of retail outlets.
Foodeez's expanding retail network offers customers direct access to its diverse range of products, eliminating the need for wholesaling. The obsolete stock is exclusively available for sale within a controlled environment, ensuring quality and consistency for their valued clientele.
Address:Foodeez Diep River,Corner De Waal and Princessvlei Roads, Diep River
Website:http://foodeez.co.za/
Contact Number: 021 705 7157
Fair Cape Dairies Factory Shop


Indulge in high-quality discounted dairy goods at Fair Cape Dairies Factory Shop. From fresh milk to cheese and other dairy products, this shop ensures you get your dairy fix without breaking the bank. Indulge in their fresh and creamy milk, perfect for adding a nutritious touch to your morning cereal or coffee. Discover the richness of their luscious yoghurt and custards, available in a variety of flavours to please your taste buds. With their top-notch dairy products, Fair Cape Dairies Factory Shop brings the essence of freshness and taste to your table.
Address: 11 Hunt Rd, Killarney Gardens, Cape Town, 7441
Website:https://www.faircape.com/
Contact Number: 021 557 7600
Gatti Ice Cream

Satisfy your sweet tooth with discounted ice cream from Gatti Ice Cream. Their delectable treats will surely make your taste buds sing. Gatti Ice Cream tantalizes taste buds with an array of delightful ice cream flavours. From classic favourites like creamy vanilla and rich chocolate to refreshing fruit-infused options like strawberry and mango, there's a flavour to suit every palate.
For the adventurous, they offer unique combinations like cookies and cream, caramel swirl, and mint chocolate chip. Indulge in their decadent indulgences such as double fudge brownies or peanut butter delight. Those seeking a guilt-free treat can opt for their selection of low-fat and sugar-free options. With Gatti Ice Cream, the choices are endless, and each scoop promises a heavenly experience that will leave you craving more.
Address: Gatti Ice Cream,2 Orion Road, Lansdowne, Cape Town
Website:http://www.gattiicecream.co.za/index.html
Contact Number: 021 797 5100
Nibbly Bits


Craving some tasty snacks? Nibbly Bites offers quality handmade biscuits and snacks, as well as delicious cakes, cupcakes, raw honey, dried fruits, nuts, soups, cook-in sauces, and pure pressed fruit juices. Nibbly Bites' delectable handmade biscuits and snacks are the perfect accompaniment to various delightful pairings.
Their mouthwatering treats can be paired with a hot cup of tea or coffee for a delightful morning or afternoon break. For those with a penchant for sweet indulgence, these biscuits go wonderfully well with a scoop of ice cream or a dollop of whipped cream. The savoury options can be paired with a cheese platter or enjoyed as a flavorful side with soups and salads. Whether you crave a sweet treat or a savoury delight, Nibbly Bites' products offer endless possibilities to satisfy your taste buds.
Address: Nibbly Bits Warehouse, Unit 5, Santos Park, Cilmor Road, Stikland, Cape Town
Website:https://nibbly.co.za/
Contact Number: 021 493 3981
Mushroom 'n Things
For food distributors and restaurant owners, Mushroom n' Things is the go-to supplier. They offer a comprehensive range of food products with a convenient six-day-a-week delivery service. Mushroom n' Things has a rich history rooted in providing high-quality food products to Cape Town's culinary landscape. Established some time ago, this reputable food distributor has grown from a humble beginning to become a leading supplier in the region.
With a keen focus on delivering excellence, they have forged strong partnerships with renowned brands and local producers, ensuring a comprehensive range of food offerings. Their commitment to quality, reliability, and personalized service has earned them a loyal customer base, including restaurants and businesses that rely on their six-day-a-week delivery service. Mushroom 'n Things continues to evolve, striving to meet the ever-changing demands of the food industry while upholding its tradition of excellence.
Address: 16 Marconi Road, Montague Gardens
Website:http://www.mandt.co.za/Welcome-to-Mushrooms-n-Things-Cape-Town
Contact Number: 021 555 0040
Mantelli's Direct Store

Mantelli's Direct Store is a wholesale food store that sells a range of high-quality biscuits and cookies at reasonable prices. It's a haven for those who appreciate delightful treats. From delightful treats to scrumptious delights, their delectable offerings cater to every craving. Whether you're a fan of classic flavours or looking to explore unique tastes, Mantelli's has something to satisfy everyone.
With their commitment to quality and affordability, this store ensures that indulging your sweet tooth becomes a guilt-free pleasure. For the ultimate confectionery experience, Mantelli's Direct Store is the go-to destination for all dessert enthusiasts.
Address: 9A Bell Crescent, Westlake Business Park, Westlake
Website:https://mantellisdirect.com/index
Contact Number: 021 702 6734
N1 Value Centre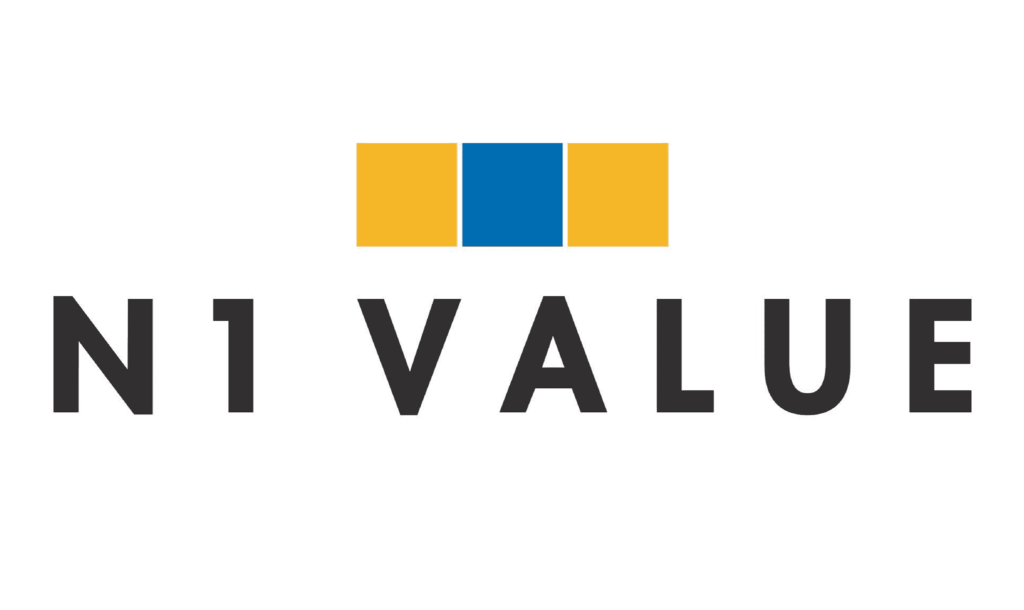 Discover a shopping paradise at N1 Value Centre, a haven for retail enthusiasts in Cape Town. Offering the epitome of convenience, our strategically located centre nestled in Goodwood ensures a shopping adventure like no other. Unveil a world of possibilities as you explore a dynamic blend of new and beloved establishments, all housed under one roof.
From places like Baby City, The Dairy Den, Toy Zone, Polar Ice Cream, and Headlines Barber to perennial favourites like Food Lovers and Dischem, N1 Value Centre promises a diverse range of options to suit every taste. Trendy outlets like Bootlegger XS beckon for a sublime coffee fix, while Bothners Musical Instruments invites you to ignite your soul with melodious inspiration. With easy access and a touch of fitness and leisure through Virgin Active, the N1 Value Centre guarantees a shopping experience that's both convenient and delightful, inviting you to craft lasting memories with every visit.
Address: Solly Smiedt St, Goodwood, Cape Town
Website: https://n1valuecentre.co.za/
Contact Number: 021 595 3000
The Bean People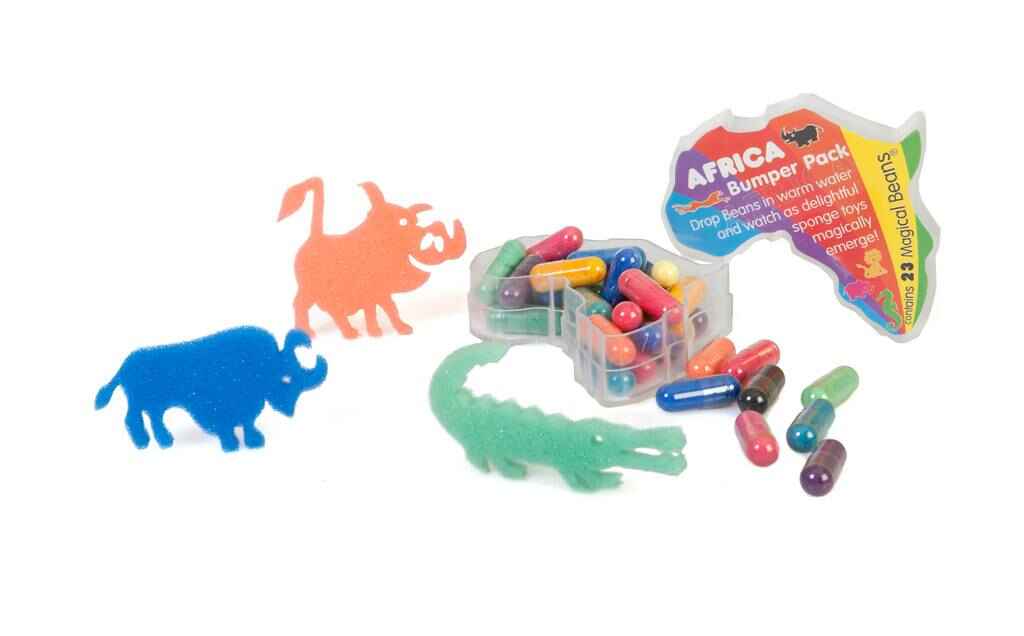 Immerse your child in a captivating South African bath time escapade with The Bean People, a trailblazing name in imaginative play. Delve into a world where bath time turns into a magical adventure, right here in Cape Town. As the pioneers of vibrant bath-time entertainment for kids across South Africa, The Bean People offers an enchanting collection of bath toys that are bound to ignite your child's imagination.
Explore the realm of Sprudels, where quirky surprises await within chunky toys. Witness the captivating metamorphosis of their Bath Beans as they charmingly morph into adorable sponge characters, creating an enthralling bathing experience. Elevate your child's bath time routine with the whimsical wonder of The Bean People's creations, promising unforgettable aquatic fun for your little ones.
Address: Unit 3 Fish Eagle Pl, Kommetjie, Cape Town
Website: https://www.thebeanpeople.capetown/
Contact Number: 021 783 1118
Looters


Looters, the ultimate destination for mindful shopping and combating food waste in Cape Town. As a dedicated Food Clearance Warehouse, Looters takes a unique approach to quality and sustainability. Recognizing that Best Before dates are primarily about maintaining flavour and texture rather than safety, Looters proudly stocks items that have surpassed these dates, ensuring that while they might lose a few of their original qualities over time, they remain perfectly safe to consume.
With a commitment to reducing both hunger and food wastage, Looters tackles the issue of high prices while declaring war on global warming. By curbing food waste, they contribute to a greener future and a more affordable shopping experience, making Looters a beacon of responsible shopping in Cape Town.
Address: Block 3, Unit 8, 9 & 10 South Palms Centre, 10 Celie Rd, Retreat, Cape Town
Website: https://www.looters.co.za/
Contact Number: 021 224 0917
Die Visfabriek

Die Visfabriek, where a passion for quality and family values intertwine to create a delectable shopping experience. Specializing in frozen seafood, chicken, vegetables, and an array of perishable goods, Die Visfabriek caters to all tastes and needs, offering a diverse range of products at various price points, making both wholesale and retail purchases accessible.
Through dedication and a commitment to their family-oriented ethos, the business blossomed into an impressive network of 56 stores across the Western Cape and its surroundings. The secret to their success lies in the warm family atmosphere that permeates every aspect of Die Visfabriek, a sentiment embodied by Juanita, Sebastian, and their children who actively engage in the business. This tight-knit approach has fostered not only exceptional service, cleanliness, and a remarkable selection of fresh seafood but also a genuine way of life for both the Duarttee family and their loyal customers, setting Die Visfabriek apart as a true gem among Cape Town's factory shops.
Website: https://dievisfabriek.co.za/
Contact Number: 021 982 7167
Score in Kenilworth



Experience unbeatable savings and top-quality groceries at Score, the ultimate grocery clearance store in Cape Town. As a premier destination for budget-conscious shoppers, Score's discount warehouse proudly offers an extensive selection of trusted brands that come with our guarantee of freshness and quality. Whether you prefer to browse in-store or take advantage of our convenient delivery app, Score promises to brighten your day with incredible deals and a diverse range of grocery essentials. With a commitment to affordability and excellence, Score stands as the go-to grocery discount store that ensures you never have to compromise on quality while enjoying significant savings.
Address: 117 Garfield Road, Claremont, Cape Town
Contact Number: 083 752 7509
---
Cape Town's best factory shops offer a diverse range of products at unbeatable prices. From fashion and toys to food and furniture, these stores cater to every shopper's needs. Exploring these hidden treasures will not only save you money but also allow you to discover unique and exciting products. So, grab your shopping bags and embark on a delightful journey you might find a factory shop in cape town you'd love to revisit more and more.
---
Capetonian Recommended! 🙌
Thank you for reading! These top picks are voted by fellow Capetonians on our socials if you would like to share your top picks comment below or keep watch of our socials:
Instagram: https://www.instagram.com/mycapetourism/
Facebook: https://www.facebook.com/mycapetourism
Twitter: https://twitter.com/mycapetourism?lang=en