Beyond the city's bustling streets and stunning vistas, it's also home to a remarkable collection of wildlife sanctuaries and zoos, each offering a unique window into the world of varied and captivating animals. Prepare for an exciting journey through seven extraordinary animal parks and zoos in Cape Town and surrounds, providing insight into the conservation efforts, education, and sheer wonder they bring to residents and visitors alike.
🚘 The Western Cape Is Filled With Wildlife! Rent A Car And Check Out What The Cape Has To Offer! 🚗
Drakenstein Lion Park 🦁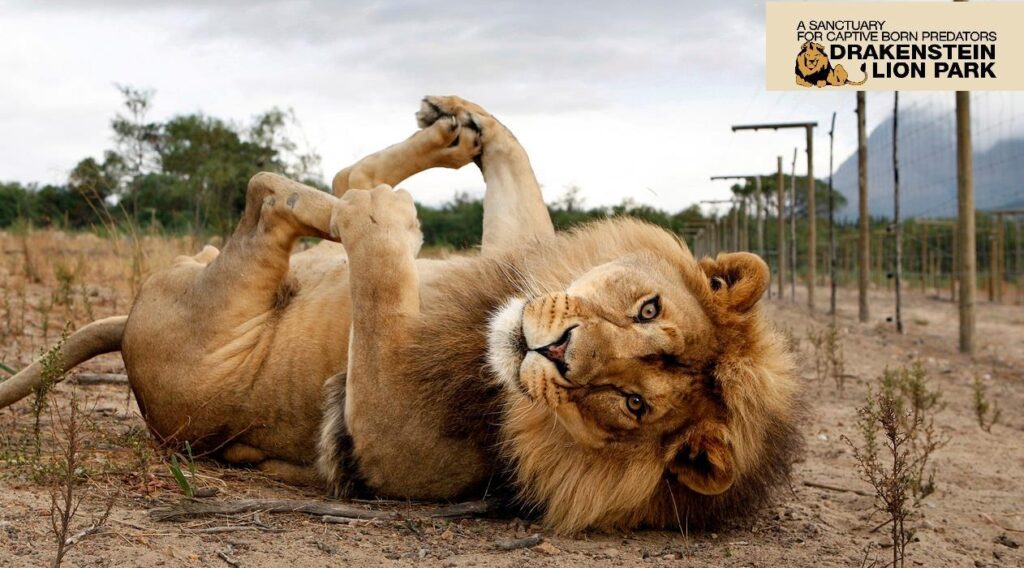 Drakenstein Lion Park, founded in 1998, stands as a remarkable sanctuary dedicated to the welfare of lions in distress. Its primary mission is to offer a sanctuary for these majestic big cats, free from abuse and persecution, granting them the dignity and tranquillity they deserve. What sets this lion park apart is its unique approach to visitor engagement. Here, guests can enjoy an extraordinary experience staying in safari tents set near the lion enclosures. Each tent is equipped with modern amenities, ensuring a comfortable and immersive stay while being surrounded by these awe-inspiring animals.
Beyond its captivating accommodations, Drakenstein Lion Park also extends an invitation to individuals eager to contribute to the well-being of these lions through their volunteer program. This initiative enables volunteers to actively participate in the daily operations of the park, from feeding and enrichment activities to habitat maintenance, gaining a deeper understanding of the conservation efforts required to ensure the welfare of these magnificent creatures. In its commitment to the preservation and protection of these big cats, Drakenstein Lion Park not only provides a safe refuge but also offers a chance for people to connect with and contribute to the noble cause of wildlife conservation.
Operating Hours For Drakenstein Lion Park: Monday to Sunday from 9 am to 5 pm
Address: Drakenstein Lion Park ,Old Paarl Rd, Paarl
Website: https://lionrescue.org.za/
Contact Number: 021 863 3290
The Giraffe House 🦒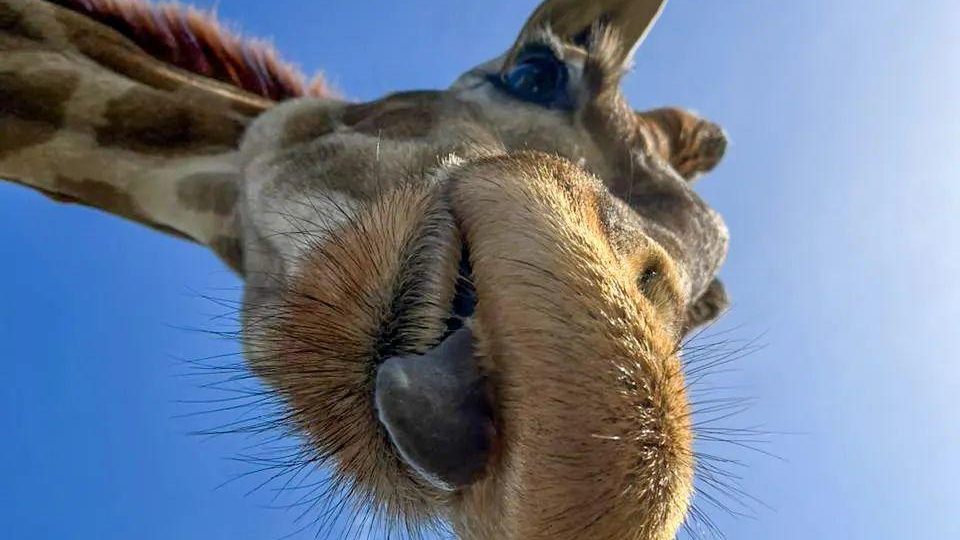 The Giraffe House, a captivating Wildlife Awareness Centre near Cape Town, has been a beacon of conservation and education since its opening in April 2007. This extraordinary facility was established with the noble purpose of providing a valuable educational platform for local schools and visitors, offering them a unique opportunity to connect with animals they might never encounter in the wild. The Giraffe House's mission is to cultivate the next generation of African conservationists by instilling a profound appreciation for all wildlife among individuals from different backgrounds.
Visitors to the Giraffe House can marvel at various remarkable creatures, including meerkats, caracals, creepy crawlies, crocodiles, zebras and owls. The centre proudly celebrates South African heritage, with the national animal, the springbok, and the national bird, the blue crane, as part of their team. The Giraffe House's open-air design allows guests to appreciate the beauty of nature. Still, it's essential to dress appropriately for the weather, whether it's a warm summer day or a cool winter visit.
Operating Hours for The Giraffe House: Monday to Sunday from 9 am to 5 pm
Address:  c/o R304 & R101 Muldersvlei, Cape Town
Website: https://www.giraffehouse.co.za/
Contact Number: 073 609 2670
Cheetah Outreach 🐈


Cheetah Outreach is a remarkable conservation organization situated in South Africa, it is dedicated to the vital mission of promoting the survival of free-ranging South African cheetahs. Beyond its essential role in safeguarding these magnificent creatures, Cheetah Outreach offers a range of fun and informative activities for visitors, making it a must-visit destination for families and friends.
Visitors to Cheetah Outreach have the unique opportunity to have their picture taken with a cheetah, an unforgettable and thrilling experience in the great outdoors. To ensure a comfortable and enjoyable visit, guests are encouraged to dress appropriately for walking on uneven, grassy terrain, donning comfortable walking shoes and sunblock during the summer months. Cheetah Outreach also extends a warm welcome to guests with mobility issues. It encourages them to contact the facility in advance to arrange a customized interaction that meets their specific needs.
For an even more memorable experience, Cheetah Outreach offers the chance to spend quality time in a recreation enclosure with one of the adult male cheetahs. During this 20-30-minute encounter, an ambassador will occasionally be providing a unique photographic opportunity. Two handlers will be present, with additional support available for information and safety. The facility also offers feeding tours, allowing visitors to witness the afternoon mealtime for small animals and gain insights into their natural behaviours. Cheetah Outreach is where education, adventure, and conservation blend seamlessly to create an extraordinary and enriching experience for all who visit.
Operating Hours for Cheetah Outreach: Monday to Sunday from 10 am to 17 am
Address: De Beers Avenue, Firgrove, Cape Town
Website:https://www.cheetah.co.za/index.htm
Contact Number:082 872 4007
Head Out On A Full Tour Of The Winelands, Kirstenbosch Gardens And Cheetah Outreach 🐆
Le Bonheur Reptiles & Adventures 🦎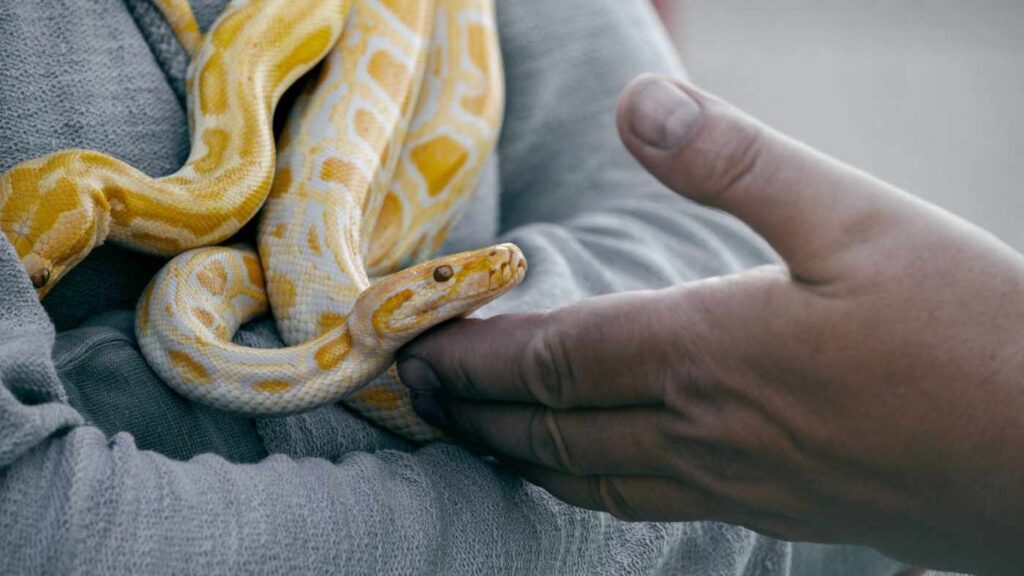 Le Bonheur Reptiles & Adventures is a destination that beckons adventure and nature lovers. Whether you're seeking an adrenaline rush or a peaceful day by the water, this unique facility has something to offer every visitor. For the thrill-seekers, Le Bonheur allows you to cage dive with Nile crocodiles, an exhilarating and unforgettable experience that tests your adrenaline threshold. If you prefer a more relaxed outing, rent a rowboat and explore the serene and non-crocodile waters at your own pace.
At the heart of Le Bonheur is a commitment to fostering respect for African Nile crocodiles and other reptiles. Visitors can embark on a croc pond tour, explore the snake exhibit, and unwind by the tranquil catch-and-release dam or in the spacious kids' play area. Le Bonheur Reptiles & Adventures truly offers a family reptile adventure that combines education, excitement, and relaxation in one picturesque setting.
Operating Hours for Le Bonheur Reptiles & Adventures: Monday to Sunday from 9 am to 5 pm
Address: LeBonheur Adventures ,Babylonstoren Road, Paarl
Website: https://lebonheuradventures.co.za/
Contact Number: 021 863 1142
World of Birds Wildlife Sanctuary and Monkey Park 🐒


The World of Birds Wildlife Sanctuary and Monkey Park, located in the picturesque Hout Bay Valley near Cape Town, is awe-inspiring. It is home to an astounding array of over 3,000 birds and small animals, representing approximately 400 different species. What sets this sanctuary apart is its unique presentation, where visitors can intimately connect with nature through more than 100 spacious, landscaped walk-through aviaries.
The sanctuary not only boasts an impressive avian collection but also features a captivating Monkey Jungle. Here, 38 agile and inquisitive New World monkeys steal the show with their mischievous antics. Visitors are advised to keep their belongings safely stowed away, as these primates are known for their curiosity and quickness.
For nature lovers and photographers, the World of Birds is a veritable paradise. This sanctuary ranks among Cape Town's premier tourist attractions, offering an unparalleled opportunity to connect with the natural world. A visit to this extraordinary facility is a must for anyone seeking a close encounter with the wonders of the animal kingdom.
Operating Hours for World of Birds Wildlife Sanctuary and Monkey Park:  Monday to Sunday from 9 am to 5 pm (latest entry 16:00)
Address: Valley Road, Hout Bay, Cape Town
Website: https://worldofbirds.co.za/
Contact Number: 021 790 2730
Take A Tour Of The World Of Birds Here! 🐣
Alpaca Loom 🦙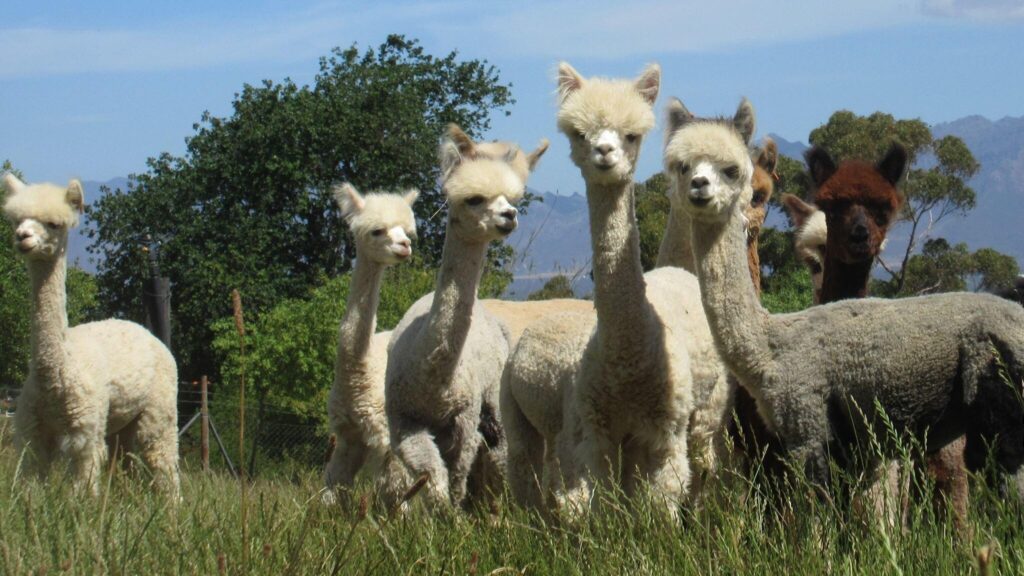 The Alpaca Loom is a delightful destination that beckons animal enthusiasts and nature lovers to experience the charm of over 300 Alpaca darlings. Situated amidst the gorgeous landscapes, this animal farm in Cape Town offers an unforgettable opportunity to connect with these cuddly, fluffy creatures. Visitors can feed and interact with the Alpacas, creating heartwarming memories.
For those seeking a deeper understanding of these captivating animals, the Alpaca Barn Tour provides a comprehensive experience. At a reasonable cost of R100 for adults, R70 for children, and complimentary admission for kids under 3, this tour offers invaluable insights into Alpaca breeding, their lively colours, and the remarkable ways they contribute to the world ofiles.
The Alpaca Loom has been breeding Alpacas since 2004, and their resident Alpaca herd has grown to an impressive 300. Primarily bred for their luxurious wool, they also offer breeding stock, herd guards, and pets, in addition to therapy animals. The facility goes beyond Alpaca interactions, offering a delightful coffee shop where visitors can savour decadent cakes and freshly brewed coffee while taking in the breathtaking views of the Alpaca herd, the majestic Table Mountain in the backdrop, and even the Dromedaries. The Alpaca Loom is a haven where nature, culture, and delectable treats come together to create an unforgettable experience for all. Pay a visit to animal farms in Cape Town today!
Operating Hours for Alpaca Loom: Monday to Sunday from 09:30 to 17:30
Address:Suid-Agter-Paarl Rd, Southern Paarl
Website:https://www.alpacas.co.za/
Contact Number: 084 793 3666
Exotic Animal World 🦉


For nearly three decades, Exotic Animal World has stood as a remarkable sanctuary for numerous exotic animals in Cape Town. This unique haven is home to many creatures, from spiders and snakes to monkeys, meerkats, scorpions, multiple bird species, and much more. The animals at Exotic Animal World have found refuge here, either through generous donations from their previous owners or as rescues confiscated by local authorities, all now living under the loving care of the sanctuary.
Visitors to Exotic Animal World are in for a captivating experience, with over 700 incredible creatures serving as ambassadors for their species. They convey a powerful message: Appreciate, Don't Keep. The sanctuary boasts a specially designed enclosed tropical garden where you can freely wander among tropical birds and ring-tailed lemurs. It fosters a sense of "no barriers" interaction that allows you to observe the animals in their natural element.
Beyond the tropical gardens, Exotic Animal World offers a walk-in aviary with birds above and guinea pigs below, as well as a reptile bay housing baby tortoises and beautiful snakes (safely behind glass). To enhance the experience, trained and knowledgeable keepers conduct demonstrations on weekends and during school and public holidays at 11 a.m. and 2 p.m. These sessions give visitors an even closer look at some of the sanctuary's residents and a valuable opportunity to learn more about these fascinating creatures. Exotic Animal World is a sanctuary that not only provides a safe home for these exotic animals but also educates and inspires those who visit.
Operating Hours for Exotic Animal World: Monday to Sunday from 09:00 to 17:00 (latest entry 4.30 pm)
Address: Exotic Animal World, Route 44, Klapmuts, Western Cape
Website: https://exoticanimalworld.co.za/
Contact Number: 060 646 1048
Take A Knowledgeable Tour Around Cape Town And Check Out The Two Oceans Aquarium 🐟
These Cape Town zoos and parks not only provide a platform for education, conservation, and fostering a deeper connection with nature but also offer a heartfelt reminder of the importance of safeguarding our planet's precious biodiversity. Cape Town's zoos and conservations are not just places to visit; they are vital centres dedicated to preserving and cherishing the wonders of our natural world. Whether you're seeking adventure, relaxation, or simply a chance to marvel at the extraordinary diversity of life on Earth, a Cape Town Zoo or animal park is a great thing to do alone and a testament to the enduring importance of wildlife conservation and appreciation.