Cape Town offers a range of animal parks that provide visitors with a unique opportunity to connect with nature and experience the wonders of the animal kingdom. These parks not only offer a chance to see some of South Africa's most iconic creatures up close they also show the crucial roles in the conservation effort around Cape Town. In this list of the best animal parks to visit, we'll take you on a journey through Cape Town and its surroundings, showcasing the beauty of the region's fauna and the vital work being done to protect these incredible creatures.
Cheetah Outreach
Cheetah Outreach, Located in Stellenbosch, is a conservation centre dedicated to the preservation of these magnificent big cats. Cheetahs are critically vulnerable, and the Cheetah Outreach program aims to raise awareness about their unfortunate vulnerability while actively working towards their protection. Visitors to Cheetah Outreach can go on guided tours to learn about the biology, behaviour, and threats facing cheetahs in the wild, They allow you to get an up-close view of these incredibly fast animals. The highlight of any visit is the chance to witness a cheetah run, where you can witness their astonishing speed in action.
Cheetah Outreach goes beyond merely showcasing these remarkable cats. Cheetah Outreach Trust collaborates with communities in these areas to reduce human-wildlife conflict and has a well-regarded educational program in Cape Town, public awareness initiatives, and research projects. Your visit to Cheetah Outreach supports these vital efforts, making it an educational and ethical experience. By the end of your visit, you'll not only have a newfound appreciation for cheetahs but also a deeper understanding of the importance of protecting these majestic animals.
Cheetah Outreach Opening Hours: Monday to Sunday from 10 am to 5 pm
Website: http://www.cheetah.co.za/
Facebook: https://www.facebook.com/CheetahOutreach/
Address: De Beers Ave, Firgrove, Cape Town, 7110
Contact Number: 082 872 4007


Eagle Encounters
Located in the historic town of Stellenbosch, Eagle Encounters offers a unique opportunity to connect with some of nature's most formidable predators. This Animal Park is dedicated to the rehabilitation and conservation of eagles, owls, and other raptors. Whether you're a true bird enthusiast or you are just curious about these birds of prey, Eagle Encounters promises a great experience.
The sanctuary houses a diverse array of raptors, each with its own captivating story. You can meet majestic African fish eagles, stealthy martial eagles, and even adorable barn owls. The knowledgeable staff at Eagle Encounters provide guided tours and interactive demonstrations, giving you the chance to learn about the behaviour, habitat, and conservation status of these incredible birds.
Eagle Encounters is not just about observation; it's about active engagement. Visitors can participate in thrilling falconry displays, where you'll witness the incredible agility and hunting prowess of a falcon. If you're feeling adventurous, you can even hold a trained owl on your arm and see these birds up close. The sanctuary's commitment to conservation extends beyond its borders. Eagle Encounters actively contributes to research and rehabilitation efforts, ensuring that injured or orphaned Birds have a second chance at life in the wild.
Eagle Encounters Opening Hours: Tuesday to Sunday 9:30 am – 5 pm.
Website: https://www.eagle-encounters.co.za/
Facebook: https://www.facebook.com/eagle.encounters/
Address: Hosted at Spier Wine Farm, R310 Baden Powell Drive, Lynedoch, Stellenbosch, 7603
Contact Number: 084 037 5523
Drakenstein Lion Park
Drakenstein Lion Park, situated in the Paal Valley, is a sanctuary for big cats with a mission. This park is home to rescued lions, providing them with a safe and comfortable environment after years of exploitation and mistreatment, Drakenstein Lion Park is a testament to the resilience and strength of these magnificent animals.
One of the park's primary goals is to raise awareness about the issues of captive predator breeding and the illegal hunting industry. Guided tours offer visitors the chance to see big cats up close while learning about the challenges they face in the wild and captivity. The park's staff is dedicated to educating visitors about responsible wildlife tourism and the importance of conserving Africa's apex predators.
Drakenstein Lion Park also plays a crucial role in rescuing big cats from distressing situations. Many of the park's residents have been saved from deplorable conditions in zoos, circuses, or private collections. Visitors can witness these animals' remarkable recoveries and transformation from captive to wild-spirited creatures. By supporting Drakenstein Lion Park through your visit, you contribute to the welfare and protection of these majestic animals. Your experience here will not only be unforgettable but also leave you with a sense of responsibility towards preserving Africa's iconic predators.
Drakenstein Lion Park's Opening Hours: Monday to Sunday from 9:30 am to 5 pm.
Website: https://lionrescue.org.za/
Facebook: https://www.facebook.com/drakensteinlionpark/
Address: Old Paarl Rd, Paarl, 7625
Contact Number: 021 863 3290


Cape Town Ostrich Ranch
Just a short drive from Cape Town, the Cape Town Ostrich Ranch provides visitors with an extraordinary chance to learn about and interact with one of the world's largest and most peculiar birds: the ostrich. Upon arrival at the ranch, you'll be welcomed by the sight of these towering creatures strutting around their spacious enclosures. The guided tours offered here provide invaluable insights into the history of ostrich farming in South Africa and the remarkable adaptability of these birds.
One of the highlights of visiting the Cape Town Ostrich Ranch is the opportunity for up-close encounters with these feathered giants. You can even feed and touch the ostriches under the supervision of experienced guides. It's an educational experience that both children and adults can enjoy. The ranch is home to a variety of other animals, including emus, peacocks, and farmyard animals. The beautiful setting and gorgeous views make it a perfect spot for a family picnic or a simple walk through the grounds.
Cape Town Ostrich Ranch Opening Hours: Monday to Sunday from 9 am to 5 pm.
Website: https://www.ostrichranch.co.za/
Facebook: https://www.facebook.com/ostrichranch/
Address: Van Schoorsdrif Rd, Philadelphia, Cape Town, 7439
Contact Number: 021 972 1955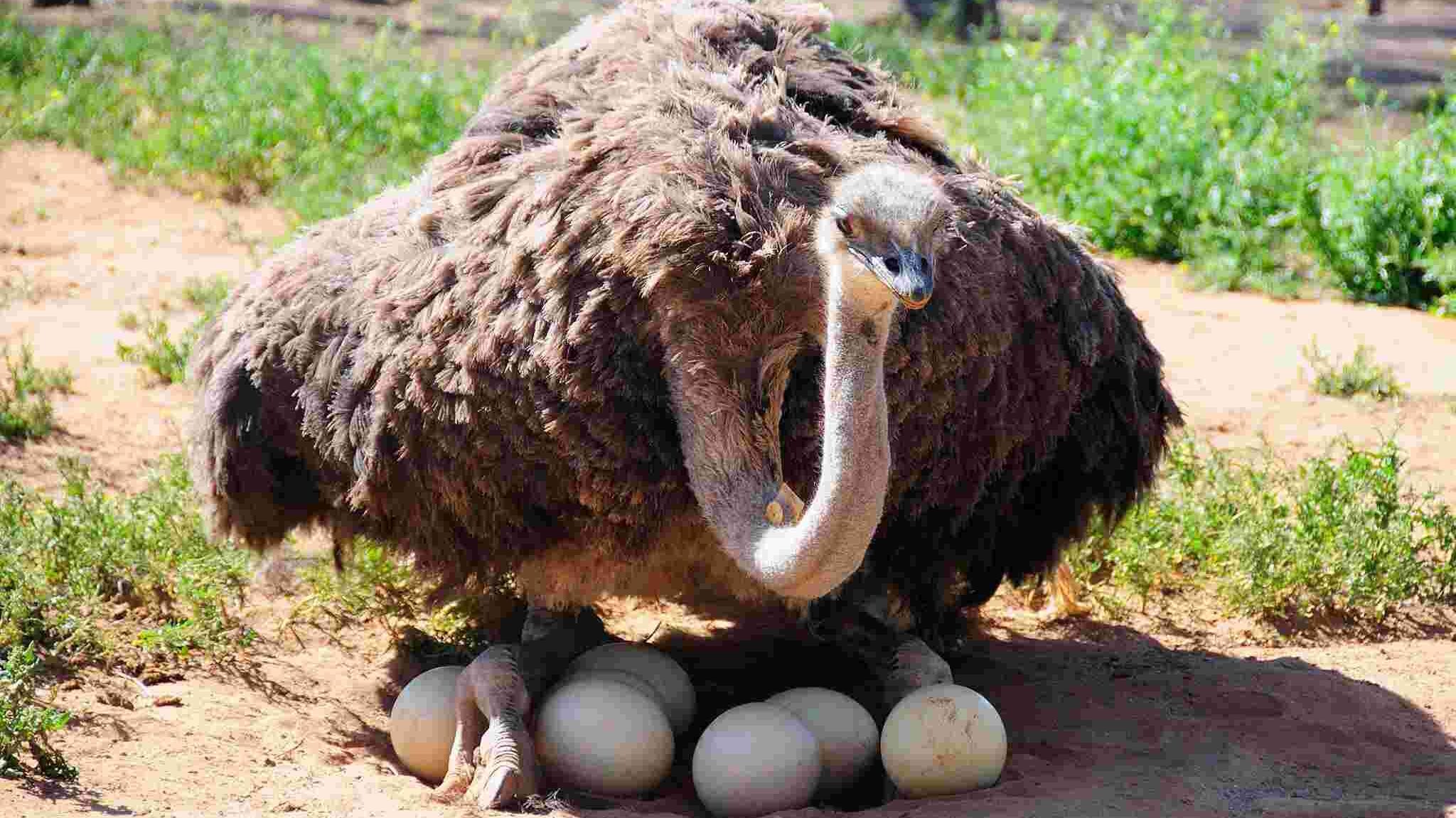 Giraffe House
Cape Town's wildlife repertoire extends beyond big cats and birds of prey; it also includes the graceful giraffes. The Giraffe House, located in Stellenbosch, is dedicated to the conservation and education of these iconic creatures. As the only facility in the Western Cape focused on giraffes, it provides a unique opportunity to get to know these gentle giants. Visitors to the Giraffe House can enjoy up-close encounters with these towering animals. The park's resident giraffes are friendly and curious, often approaching the viewing platform to greet visitors. You can feed them and even capture a selfie with these remarkable creatures, creating memories that will last a lifetime.
Beyond the thrill of meeting giraffes, the Giraffe House emphasizes the importance of conservation. Guided tours and informative displays help visitors understand the challenges giraffes face in the wild, including habitat loss and poaching. The park actively contributes to giraffe conservation efforts, making it a meaningful destination for wildlife enthusiasts. The Giraffe House is not only a fun and educational experience for visitors but also a vital contributor to giraffe conservation. By supporting their efforts, you play a role in ensuring the survival of these African giants for generations to come.
Giraffe House Opening Hours: Monday to Sunday 9 am – 5 pm.
Website: https://www.giraffehouse.co.za/
Facebook: https://www.facebook.com/GiraffeHouseWildlifeCentre/
Address: c/o R304 & R101, Muldersvlei, Cape Town, 7600
Contact Number: 073 609 2670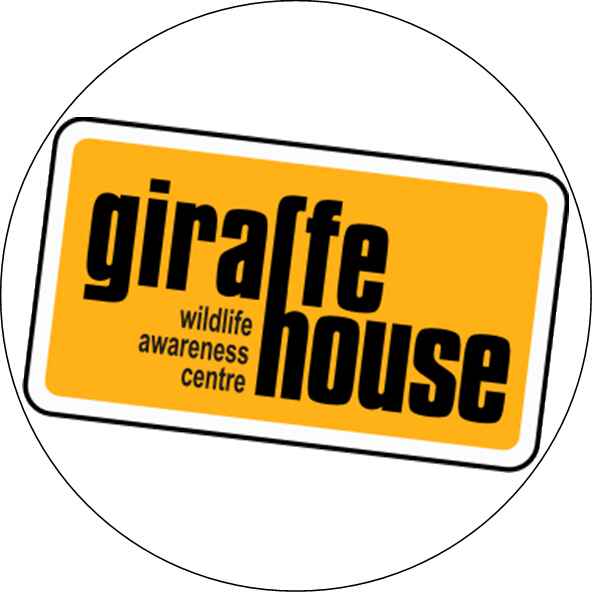 Monkey Town
Monkey Town, Located Somerset West area, is a sanctuary dedicated to the care and conservation of primates. If you've ever wanted to observe monkeys and lemurs up close, this is the place to do it. The park is home to a wide variety of primate species, from cheeky capuchin monkeys to charming ring-tailed lemurs. Visitors can walk through spacious enclosures that recreate the natural habitats of these animals, allowing for unobstructed views and incredible photo opportunities.
Be prepared for some playful interactions as the monkeys are known for their curiosity. Monkey Town also places a strong emphasis on education. The knowledgeable guides provide fascinating insights into the behaviour, social structures, and conservation efforts related to the primates in their care.
Monkey Town Opening Hours: Monday to Sunday from 8 am to 5 pm.
Website: https://www.monkeys.co.za/
Facebook: https://www.facebook.com/monkeytownprimatecentre/
Address: Mondeor Rd (Off N2 highway towards Sir Lowry's Pass, Somerset West, Cape Town, 7130
Contact Number: 021 858 1060
Two Oceans Aquarium
Cape Town's Two Oceans Aquarium is a mesmerizing world beneath the waves, where visitors can explore the diverse marine life found in the Atlantic and Indian Oceans. Located at the V&A Waterfront, this state-of-the-art facility is a must-visit destination for anyone interested in aquatic ecosystems. The aquarium's layout is designed to mimic the two oceans that converge off the coast of South Africa. As you journey through the exhibits, you'll witness a wide array of marine creatures, from the smallest seahorses to mighty predators like sharks and sting rays.
One of the standout features of the Two Oceans Aquarium is its commitment to educating its visitors on the protection of marine life. The various exhibits are not only visually stunning but also packed with information about the delicate balance of marine ecosystems. There are interactive displays and informative talks that cater to visitors of all ages.
For those seeking a more immersive experience, the aquarium offers the chance to dive with the resident ragged-tooth sharks, an unforgettable adventure for certified divers. You can opt for the Ocean Experience Boat Adventure, which takes you out onto the ocean to witness marine life in its natural habitat.
Two Oceans Aquarium Opening Hours: Monday to Friday from 9:30 a.m. to 6 p.m. and Saturday to Sunday from 9 a.m. to 6 p.m.
Website: https://www.aquarium.co.za/
Facebook: https://www.facebook.com/TwoOceansAquarium/
Address: Dock Rd, Victoria & Alfred Waterfront, Cape Town, 8002
Contact Number: 021 418 3823


Le Bonheur Reptiles and Adventures
If reptiles and amphibians pique your interest, Le Bonheur Reptiles and Adventures is an animal park in Cape Town that will captivate you. Located in the Paarl Valley, just a short drive from Cape Town, this facility specializes in the conservation of crocodiles and other reptilian species. The star attractions here are undoubtedly the Nile crocodiles. Le Bonheur offers guided tours that provide a wealth of information about these ancient reptiles, including their behaviour, habitat, and importance in the ecosystem. You can safely observe these powerful predators from elevated viewing platforms.
For those seeking an adrenaline rush, Le Bonheur offers a unique experience: crocodile cage diving. This thrilling adventure allows you to get up close to these formidable creatures while being safely enclosed in a cage submerged in their pool. It's a heart-pounding encounter that few places in the world can offer. The sanctuary is home to a variety of other reptiles, including snakes, tortoises, and lizards. The knowledgeable staff is passionate about educating visitors on the importance of reptile conservation and dispelling myths and misconceptions about these often misunderstood creatures.
Le Bonheur Reptiles and Adventures' Opening Hours: Sunday to Friday from 9 a.m. to 5 p.m. and Saturday from 5 a.m. to 5 p.m.
Website: https://lebonheuradventures.co.za/
Facebook: https://www.facebook.com/LeBonheurReptileAdventures/
Address: Simondium, Suider Paarl
Contact Number: 021 863 1142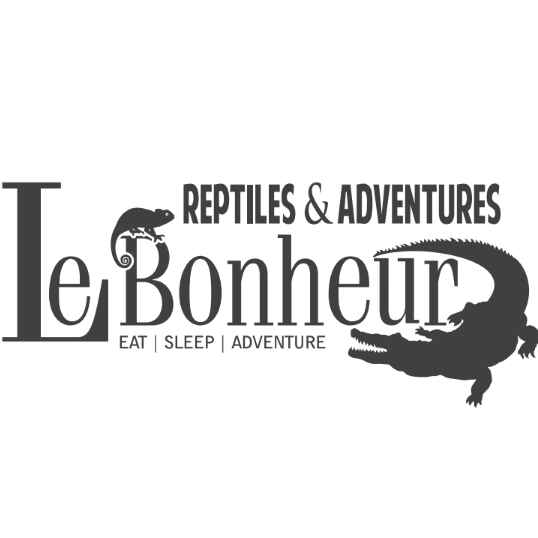 Exotic Animal World (Previously Butterfly World)
Formerly known as Butterfly World, Exotic Animal World is an attraction that houses a wide range of exotic animals and birds from around the world. Located in the town of Stellenbosch, this Animal park provides an escape into a tropical paradise. As you enter the lush gardens of Exotic Animal World, you'll find yourself surrounded by vibrant flora and fauna. The well-designed enclosures resemble the natural habitats of the animals, creating a harmonious environment for both visitors and the creatures residing there.
While Exotic Animal World's previous name highlighted its butterfly collection, Exotic Animal World has expanded to include a diverse array of animals. One of the standout features is the tropical aviary, where you can wander among brilliantly coloured birds from Africa, Asia, and South America. These feathered residents will amaze you with their vibrant colours and enchanting songs.
Beyond the avian wonders, you'll have the chance to see various mammals, reptiles, and even meerkats. The knowledgeable staff conducts informative guided tours, ensuring that you leave with a deeper appreciation for the incredible biodiversity of our planet.
Exotic Animal World Opening hours are Monday to Sunday 9 am – 5 pm.
Website: https://exoticanimalworld.co.za/
Facebook: https://www.facebook.com/AnimalWorldKlapmuts/
Address:  R44, Stellenbosch, 7600
Contact Number: 060 646 1048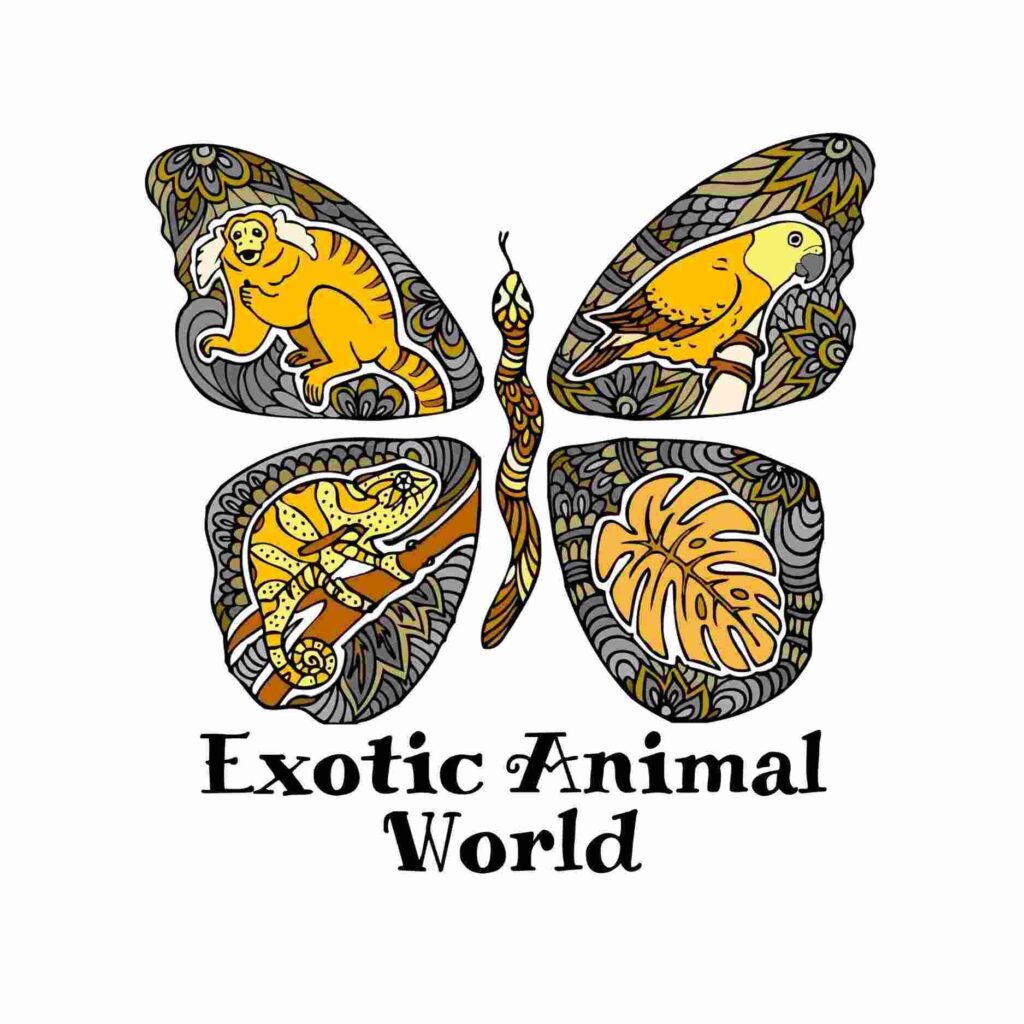 World of Birds Wildlife Sanctuary & Monkey Park
Located in Hout Bay, the World of Birds Wildlife Sanctuary & Monkey Park is a paradise for bird lovers. With over 3,000 birds representing 400 different species, it stands as Africa's largest bird park. As you step into this bird oasis, you'll find yourself immersed in a world of colour and song. The park's natural setting is designed to simulate the various habitats of these winged wonders, making it feel like a true birdwatcher's dream.
One of the highlights of the World of Birds is the walk-in aviary, where you can get up close and personal with brilliantly coloured parrots and playful macaws. The park's commitment to conservation is evident in its efforts to rehabilitate and release injured or orphaned birds back into the wild. Visitors can also learn about the importance of bird conservation through informative displays and talks provided by the knowledgeable staff.
The World of Birds is also home to a variety of primates, making it a fantastic destination for primate enthusiasts. You can observe squirrel monkeys swinging from tree to tree, capuchin monkeys displaying their intelligence, and lemurs leaping through the branches. The World of Birds Wildlife Sanctuary & Monkey Park is more than just an attraction; it's a sanctuary dedicated to preserving the rich biodiversity of Cape Town. As you explore the park and listen to the melodious tunes of its feathered inhabitants, you'll gain an appreciation for the natural beauty of this region.
World of Birds Opening Hours: Monday to Sunday from 9 am to 5 pm.
Website: https://worldofbirds.co.za/
Facebook: https://www.facebook.com/WOBWildlife/
Address: Valley Rd, Hout Bay, Cape Town, 7806
Contact Number: 021 790 2730


---
Cape Town's animal parks offer an enriching and educational experience for visitors of all ages. Drakenstein Lion Park stands as a symbol of hope for rescued big cats, while the Giraffe House allows you to connect with the tallest residents of Cape Town. Each park not only provides a unique encounter with remarkable animals but also contributes to vital conservation efforts, ensuring that future generations can continue to marvel at the beauty of South Africa's wildlife.
As you explore these animal parks in Cape Town, you'll not only create cherished memories but also gain a deeper understanding of the importance of protecting and preserving the diverse creatures that call this region home. Whether you're an avid animal lover or simply curious about the wonders of nature, a visit to these parks will leave you with a lasting appreciation for the incredible world of Cape Town's wildlife. So what are you waiting for? Grab your camera, charge your phone and get ready for an unforgettable wildlife experience at the best animal parks in Cape Town.