In the heart of South Africa lie two vibrant cities, each with its own allure and distinct personality. Johannesburg and Cape Town stand as two powerful symbols of the country's diversity and dynamism. Like two sides of a coin, they offer contrasting experiences that captivate travellers and residents alike.
As we embark on this exploration, we delve into the urban rhythm of Johannesburg and the natural splendour of Cape Town, uncovering the facets that make them unique and unforgettable. From the thriving economic hub of Johannesburg to the breathtaking landscapes of Cape Town, this blog takes you on a journey to discover the nuances that shape these cities.
Johannesburg
Johannesburg stands as the economic powerhouse of the nation, a city pulsating with history, culture, and unparalleled dynamism. In this exploration, we turn our attention to Johannesburg, delving into what makes this vibrant urban centre a truly remarkable destination. From its storied past to its cosmopolitan present, Johannesburg beckons travellers with a blend of historical significance, cultural diversity, and economic prowess that is unlike any other city on the African continent.
Economic Hub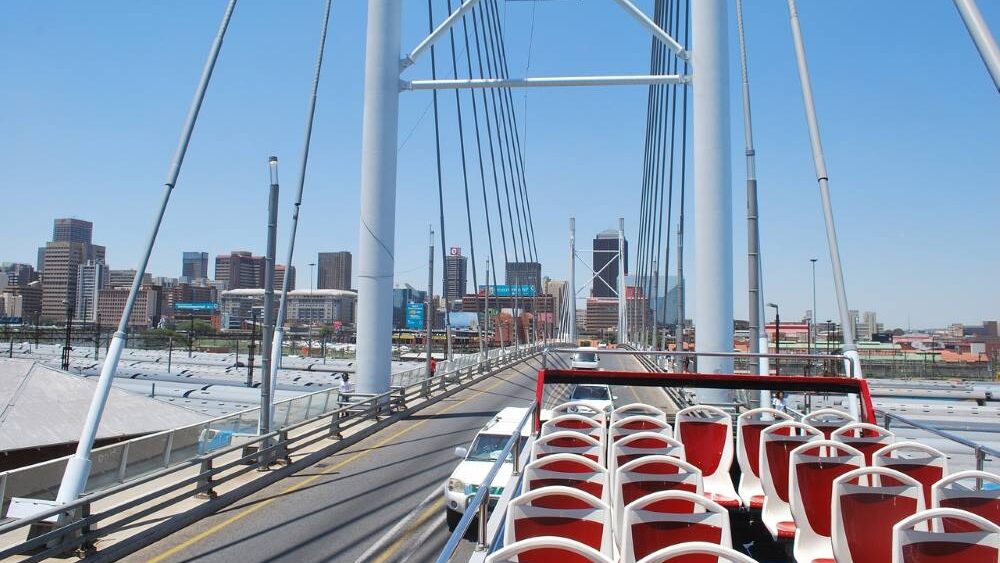 Johannesburg, often fondly referred to as "Joburg" or the "City of Gold," stands as the bustling economic hub of South Africa. This metropolis, with its towering skyscrapers, thriving business districts, and energetic pace, is a testament to the nation's economic prowess and dynamism.
One of the primary reasons Johannesburg has earned its reputation as an economic powerhouse lies in its historical significance. The city's roots are deeply intertwined with the discovery of gold in the late 19th century, which ignited a frenzied gold rush and shaped the trajectory of its development. The mining industry that emerged from this discovery transformed Johannesburg into a vibrant centre of commerce and trade.
Today, Johannesburg remains a vital player on the global economic stage due to several factors. Firstly, it hosts the Johannesburg Stock Exchange (JSE), the largest stock exchange in Africa and a crucial platform for financial activities, investment, and trade. The city's financial district, Sandton, is synonymous with corporate power, housing multinational corporations, financial institutions, and top-tier business headquarters.
Moreover, Johannesburg's strategic location at the heart of South Africa's transportation network enhances its economic significance. The city's O.R. Tambo International Airport serves as a major gateway for both domestic and international travellers, facilitating the movement of goods and people with efficiency.
Urban Vibes
Johannesburg, a city that never sleeps, resonates with vibrant urban vibes that set it apart as a dynamic metropolis. This city's urban energy is palpable in its bustling streets, towering skyscrapers, and ceaseless activity that fills every corner. The urban vibes of Johannesburg are a product of its rapid development and historical evolution. Born from the gold rush of the late 19th century, the city's initial purpose was as a mining hub. Over time, this foundation transformed into a diverse urban landscape where cultures converge, businesses thrive, and opportunities abound.
The city's skyline, adorned with modern architecture, is emblematic of its bustling urban spirit. From the towering structures of Sandton to the innovative designs in Braamfontein, Johannesburg's architecture tells a story of progress and aspirations. Beyond the buildings, Johannesburg's people contribute significantly to its urban character. A melting pot of cultures, backgrounds, and talents, the city's residents infuse it with creativity and diversity. The streets are alive with a fusion of languages, art forms, and culinary experiences that reflect the city's cosmopolitan soul.
Cultural Diversity


At the heart of Johannesburg lies a cultural tapestry woven from a myriad of influences, colours, and traditions. This city stands as a testament to South Africa's diversity, where cultures converge and harmonize, creating a vibrant mosaic that is uniquely Johannesburg. The cultural diversity of Johannesburg is a direct result of its history as a melting pot for people from all corners of the globe. From the early days of gold mining to the present, waves of immigration have brought together communities from Africa, Asia, Europe, and beyond. This rich blend has forged a dynamic cityscape, where neighborhoods tell stories of resilience and unity.
In Johannesburg, you'll find neighbourhoods that resonate with the rhythms of different cultures. From the Afrobeat vibes of Newtown to the Indian markets of Fordsburg, the city's districts are alive with the traditions and flavours of various communities. This diversity extends to the dining scene, where you can savour anything from traditional African cuisine to global gourmet delights. Art and creativity flourish in this cultural kaleidoscope. Galleries, theatres, and street art echo the voices of diverse artists, each bringing their unique perspectives to the canvas of the city. Festivals celebrating various cultural traditions punctuate the calendar, offering a glimpse into the vibrant heritage that shapes Johannesburg's identity.
Arts and Entertainment in Joburg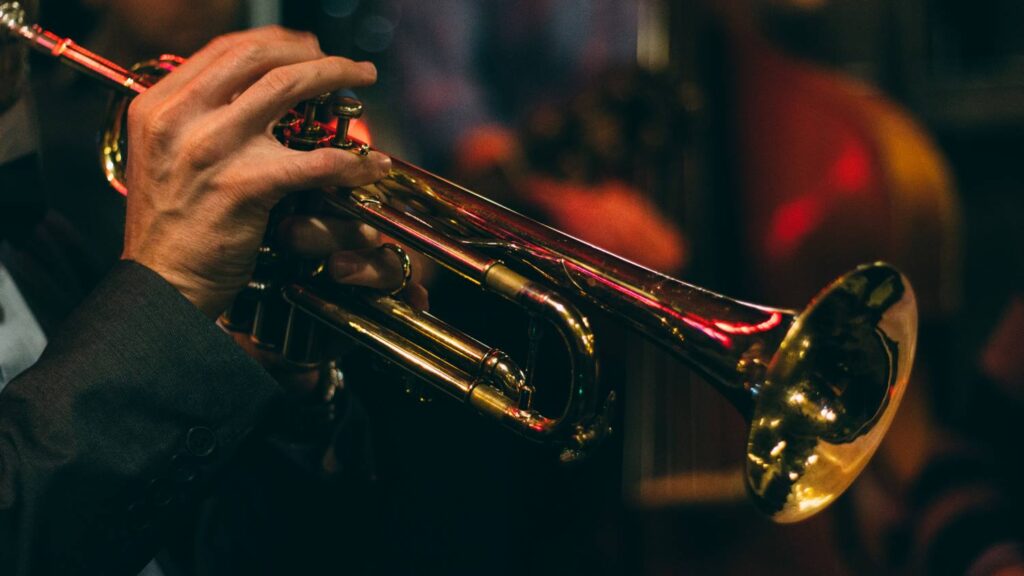 Johannesburg pulsates with a vibrant arts and entertainment scene that captivates both locals and visitors. This city is more than just a financial hub; it's a creative hub where artistic expression thrives and cultural experiences abound.
From world-class galleries to avant-garde theatres, Johannesburg's arts scene offers a diverse array of visual and performing arts. The Maboneng Precinct, a creative epicentre, is adorned with galleries and studios showcasing contemporary art that challenges conventions and sparks conversations. The Johannesburg Art Gallery, a historic institution, houses a treasure trove of South African and international artworks.
The theatre scene in Johannesburg is equally captivating. The Market Theatre, a symbol of artistic resistance during apartheid, continues to stage thought-provoking productions that reflect the city's social fabric. Meanwhile, the Joburg Theatre complex hosts everything from ballet to Broadway-inspired shows, appealing to a broad spectrum of audiences. Music reverberates through the city's streets and venues. From jazz joints in Newtown to live music at outdoor festivals, Johannesburg's music scene offers a platform for emerging talents and established artists alike. The Newtown Cultural Precinct, with its rich musical heritage, is a testament to the city's rhythm and soul.
Johannesburg is not just a destination for passive consumption; it's an interactive canvas where art becomes a conversation and entertainment a communal experience. With its myriad galleries, theatres, and musical offerings, Johannesburg nurtures the creative spirit that makes it a beacon of cultural significance in South Africa and beyond.
Johannesburg History
Johannesburg, a city built upon the dreams of gold seekers, carries within its streets and landmarks a profound historical significance that narrates the story of South Africa's past. Emerging from its mining origins, the city has evolved into a tapestry where historical moments, struggles, and triumphs are woven together.
During the era of apartheid, Johannesburg became a focal point of resistance and change. The Apartheid Museum stands as a poignant reminder of the nation's struggle for equality, while Constitution Hill speaks of the resilience that led to the birth of a democratic South Africa. Soweto, an integral part of Johannesburg's history, witnessed pivotal events like the 1976 Soweto Uprising, a turning point in the fight against apartheid. Vilakazi Street, the only street in the world where two Nobel laureates lived—Nelson Mandela and Desmond Tutu—holds the footprints of leaders who ignited change.
As Johannesburg's skyline transformed, historic areas like Newtown have been revitalized to preserve the past while embracing the present. The city's development is a testament to its ability to adapt while honouring its history. Johannesburg is more than just a city; it's a living, breathing archive that reflects the journeys of those who shaped it. Its historical significance weaves a thread that connects the struggles and triumphs of the past to the aspirations of the present, making it a city where history and modernity coexist in harmonious conversation.
Cape Town
On the other side of the spectrum, Cape Town, cradled by the embrace of the Atlantic Ocean and Table Mountain, showcases a striking contrast to Johannesburg's urban hustle. Nature has painted this coastal gem with a palette of unparalleled beauty, from the majestic Table Mountain, which presides over the city like a silent sentinel, to the pristine beaches that stretch along its western edge. With its natural wonders, culinary delights, and rich tapestry of attractions, Cape Town stands as a jewel on the southern tip of Africa, awaiting exploration by all who seek its unique blend of beauty and culture.
Natural Beauty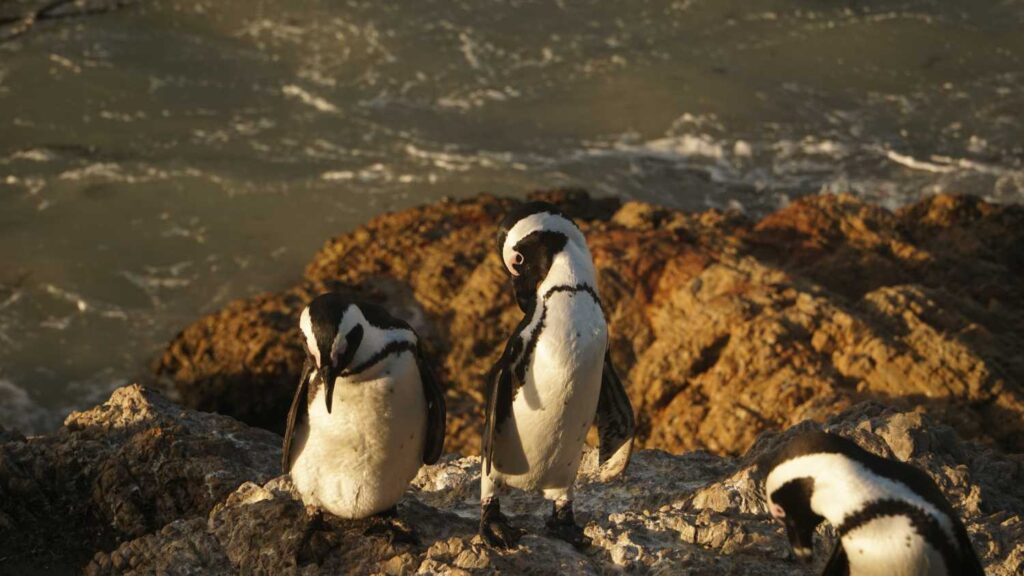 Cape Town's natural beauty sets it apart from Johannesburg with a unique charm that captures hearts. The city's backdrop of the iconic Table Mountain against the glistening ocean is a sight unparalleled. Unlike Johannesburg's urban landscape, Cape Town boasts a diverse array of landscapes within a short radius. The city also has great places to chill and lay back.
Table Mountain, a global wonder, offers panoramic views reachable via a cable car or adventurous hike. The Cape Peninsula unveils a world of contrasts: the rugged cliffs of the Cape of Good Hope juxtaposed with the serene beaches of False Bay. Boulder's Beach introduces African penguins in their natural habitat, while Kirstenbosch National Botanical Garden showcases indigenous flora.
The Atlantic seaboard presents striking beaches backed by the Twelve Apostles mountain range. Cape Point's dramatic cliffs offer encounters with nature, and the nearby Cape Winelands offer a taste of rural beauty. Cape Town's mild Mediterranean climate enhances its allure, where you can experience four seasons in a day. This diverse, ever-changing scenery is the canvas for outdoor adventures, from surfing in Muizenberg to hiking Lion's Head during sunset. Cape Town's natural beauty isn't just a background; it's a vibrant part of daily life, a source of inspiration, and a reminder of the city's unique position where urban and natural worlds converge in an awe-inspiring dance.
Tourist Attractions


Cape Town entices visitors with its enchanting blend of natural wonders, cultural richness, and vibrant city life. The iconic Table Mountain, golden beaches, and diverse landscapes create a backdrop of unparalleled beauty. Historic sites like Robben Island and the Cape of Good Hope tell captivating stories. The V&A Waterfront offers shopping and dining against a stunning harbour backdrop. From wildlife encounters to world-class dining, Cape Town's mix of adventure and relaxation makes it an irresistible tourist haven, where every corner holds a discovery and every experience is a lasting memory.
Culinary Experiences


Cape Town's culinary scene is a symphony of flavours that harmonize with its diverse cultural influences and breathtaking landscapes. The city's gastronomic journey is a fusion of traditional African, European, and Asian culinary traditions, making it a haven for food enthusiasts. Local markets like the bustling V&A Food Market and the Old Biscuit Mill's Neighbourgoods Market offer a sensory feast of artisanal treats, fresh produce, and international cuisines. Cape Malay cuisine, a fusion of Indonesian, Dutch, and African flavours, delights with dishes like bobotie and fragrant curries.
The city's seafood is unrivalled, with the Atlantic Ocean supplying a bounty of fresh catches. From traditional fish and chips on the harbour to gourmet seafood restaurants, Cape Town's maritime influence shines through. Fine dining establishments showcase the creativity of Cape Town's chefs, combining local ingredients with global techniques. Wine estates in the nearby Cape Winelands offer world-class vintages that complement culinary adventures.
For the adventurous, township tours introduce visitors to home-cooked meals prepared by locals, providing an authentic taste of Cape Town's culture. Cape Town's culinary landscape isn't just about the food; it's a reflection of the city's soul. With each bite, visitors savour the cultural tapestry, the beauty of the land, and the warmth of the people. Whether it's in a high-end restaurant or a vibrant market stall, Cape Town's flavours tell stories that linger long after the meal is over.
Outdoor Activities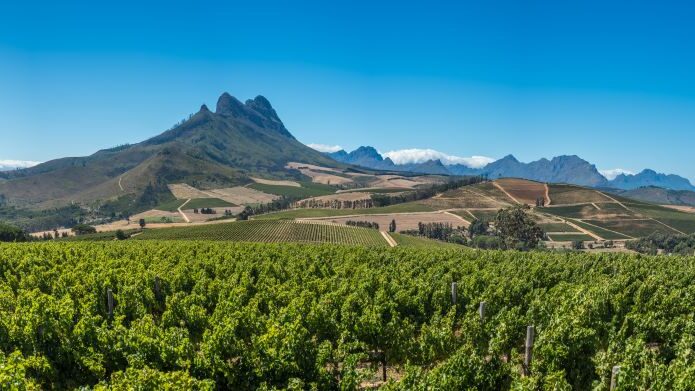 Cape Town, embraced by natural wonders, offers a kaleidoscope of outdoor activities that set it apart from Johannesburg. The city's diverse landscapes provide a playground for every adventurer. Hiking reigns supreme, with trails like Lion's Head and the wonder that is the iconic Table Mountain offering panoramic views of the city, ocean, and mountains. The nearby Cape of Good Hope invites explorers to trek along dramatic cliffs and spot wildlife.
The Atlantic Ocean beckons with water-based activities. From surfing in Muizenberg's gentle waves to kayaking with penguins at Boulders Beach, Cape Town's coastline invites aquatic adventures. For the daring, cage diving with great white sharks is a thrilling opportunity.
Cape Town's unique flora and fauna come alive in botanical gardens, with Kirstenbosch offering immersive experiences through its indigenous plants and treetop canopy walkways. Unlike Johannesburg, Cape Town's proximity to the Cape Winelands allows for wine tasting in picturesque vineyards. The city also hosts paragliding, abseiling down Table Mountain, and guided township tours for a cultural connection.
Climate and Weather
Cape Town's weather is a gentle embrace of the Mediterranean, setting it apart from Johannesburg's more continental climate. Nestled between the Atlantic and Indian Oceans, Cape Town experiences mild, temperate weather with distinct seasons. Summers (December to February) offer warmth and sunshine, perfect for beach days and outdoor exploration. Temperatures range from 25-30°C, often cooled by the ocean breeze. Winters (June to August) bring mild temperatures around 7-18°C, occasional rain, and the iconic cloud blanket known as the "tablecloth" over Table Mountain.
In contrast, Johannesburg's altitude contributes to its cooler climate. Summers (December to February) are warm with temperatures between 15-25°C, occasionally accompanied by afternoon thunderstorms. Winters (June to August) are dry and chilly, with temperatures ranging from 4-16°C, often dipping below freezing at night.
Cape Town's Mediterranean climate is a draw for visitors seeking pleasant year-round weather. It offers an idyllic backdrop for outdoor activities and sightseeing. Johannesburg, with its cooler winters and warmer summers, provides a distinct experience with changing seasons that can be enjoyed differently. Both cities' weather patterns contribute to their unique charms, allowing visitors to choose the climate that suits their preferences and activities.
Is it Safer in Johannesburg or Cape Town?
Both Johannesburg and Cape Town have areas with varying levels of safety, and it's difficult to definitively say which city is safer overall. Both cities have areas with higher crime rates, and it's important to note that safety can vary depending on the specific neighbourhoods you are comparing. Historically, Johannesburg has had a reputation for higher crime rates, particularly in certain areas. However, Cape Town also has its share of crime, including areas known for high levels of violence and theft.
Does Cape Town or Johannesburg have a Higher Cost of Living?
Cape Town generally had a higher cost of living compared to Johannesburg. Factors that contribute to the cost of living include housing costs, transportation, food, entertainment, healthcare, and more. Cape Town, being a popular tourist destination and known for its scenic beauty, might have higher housing costs and overall expenses compared to Johannesburg. Cape Town's outdoor offerings are a tapestry woven from the city's surroundings, blending adventure, nature, and cultural exploration into an unforgettable experience.


---
Ultimately, the choice between Johannesburg and Cape Town often depends on personal preferences and interests. Johannesburg is more known for its urban lifestyle and economic opportunities, while Cape Town offers a blend of natural beauty, outdoor activities, and cultural attractions. Both cities contribute uniquely to South Africa's rich tapestry.