St James is a coastal suburb in the False Bay region of Cape Town, South Africa. It is situated between Muizenberg and Kalk Bay and is known for its picturesque beach and colourful Victorian bathing boxes. We will be delving into the history of St James Cape Town, its attractions, activities, and amenities, and what makes it a unique place to visit.
St James Then and Now 🏖️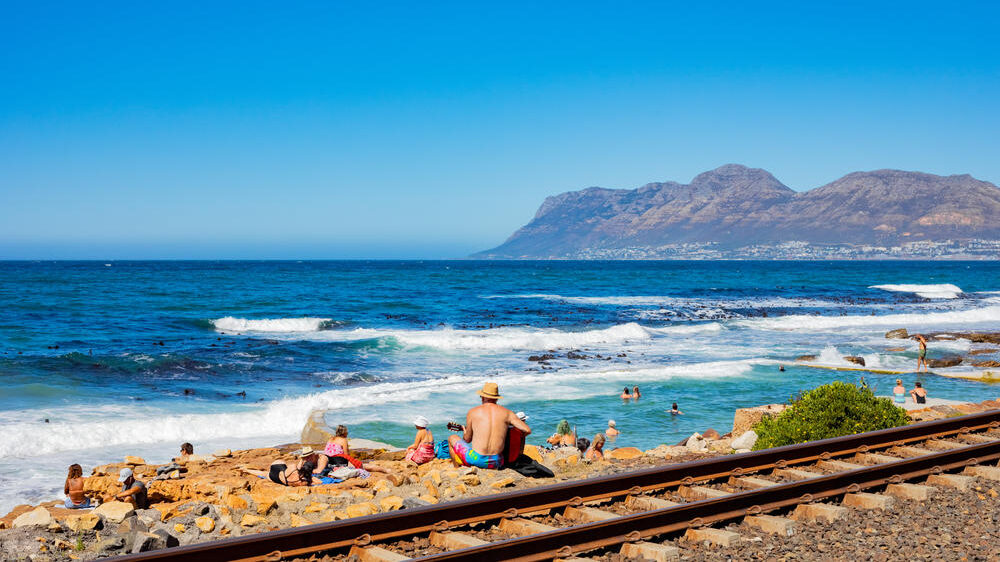 St James was derived from the Roman Catholic Church built for the Filipino fishermen who worked from adjoining Kalk Bay. The railway line that runs from Muizenberg reached St James station on the 5th of May 1883. The nearby "little" beach in St James also known as "Danger Beach" (which was named this because of its strong currents and big waves) was once used in the whaling industry in the early 1800s but is now known for swimming and most importantly surfing even with its currents.
Main Attractions in St James 🌊


One of the main attractions is St James Beach, which is known for its colourful 19th-century Victorian bathing boxes. These boxes, which were originally used by the wealthy to change into their bathing suits, have become iconic symbols of the area. The beach itself is popular with families, swimmers, and surfers, and there are lifeguards on duty during the summer months.
Next to the beach, there is the St James tidal pool that is sheltered from the waves, making it safe for swimming. The pool is a popular spot for families and young children to play and swim. There is also a scenic walk that stretches along the coast from Muizenberg to Kalk Bay. The St James walkway takes you past some of the most stunning scenery in the area, including the colourful beach huts and the historic tidal pool. Along the way, you can stop at one of the many cafes or restaurants and enjoy a meal or a cup of coffee while enjoying the views.
Things to do in St James 🐳
The area is a popular spot for surfers of all levels. The beach is known for its consistent waves and is suitable for beginners and experienced surfers alike. There are several surf schools in the area that offer lessons and equipment hire. Kayaking is also a great way to explore the coastline. You can hire kayaks from the beach and paddle along the coast and take in the scenery.
Fishing is a popular activity, and you can often see local fishermen casting their lines from the rocks along the coast. If you're interested in fishing, you can hire a local guide who can take you to the best spots and provide you with all the equipment you need. Do keep in mind that the area between the tidal pool in St James and the tidal pool in Kalk Bay is a restricted zone and you may not fish there.
Southern Right Whales can often be seen from the coastline during the winter months. There are several tour operators in the area that offer whale-watching trips, or you can simply keep an eye out from the beach in St James or the walkway.
Take A Tour Of The False Bay Coast By Travelling From Muizenberg To Kalk Bay 🚐
Food and Accommodation in St James 🍽️


There is a variety of restaurants and cafes that cater to all tastes and budgets. Whether you're looking for a quick snack or a leisurely meal, you can find something to suit your needs. Some popular options include the one and only Kalky's Fish and Chips. There are several small shops and boutiques on your way from Kalk Bay where you can find unique gifts and souvenirs. For a wider range of shopping options, the nearby towns of Kalk Bay and Muizenberg have a variety of shops and markets selling everything from local crafts to designer clothing.

There is a range of accommodation options, from luxury hotels to self-catering apartments. Some popular choices include St James Manor, St James Seaforth, and St James Homestead. It is easily accessible by car or public transport. There are several bus routes that run through the area, and the nearby Fish Hoek train station provides a convenient way to travel to other parts of Cape Town.
St James Location 📌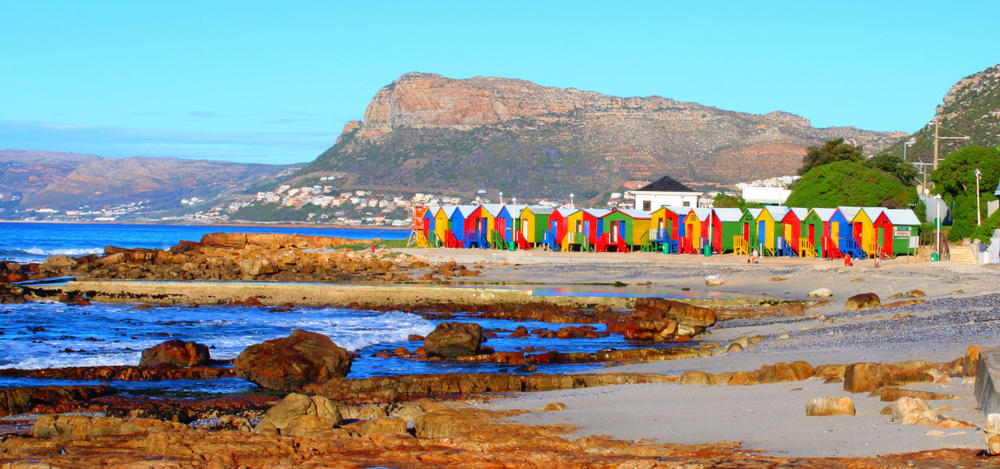 St James is a charming coastal suburb along the False Bay coastline in Cape Town, South Africa. Its scenic location offers breathtaking views of the ocean, and walking through St James allows visitors to admire its historic Victorian architecture, including the iconic colourful bathing chalets that line the beachfront. You can find St James between Kalk Bay and Muizenberg.
🚘 Need A Car To Get To St James? We've Got You! 🚗
The area is a unique and charming coastal suburb that offers something for everyone. From its colourful beach huts and tidal pool to its range of activities and amenities, it is a must-visit destination for anyone travelling to Cape Town. Whether you're looking for a relaxing beach holiday or an adventure-filled getaway, St James is sure to exceed your expectations.
FAQ
Q – What is the significance of St James in Cape Town?
A – St James is a coastal suburb located on the False Bay coastline of Cape Town, known for its historical Victorian bathing chalets and tidal pool. It is a popular destination for swimming, sunbathing, and scenic walks along the beachfront.

Q – Can you swim at St James Beach?
A – Yes, St James Beach features a tidal pool that provides a safe and enjoyable swimming experience for visitors. The tidal pool is enclosed, protecting swimmers from the strong waves and currents of the ocean.

Q – Is there parking available at St James Beach?
A – Limited street parking is available near St James Beach, but it can get crowded during peak times. It is advisable to arrive early or consider public transportation options if you plan to visit during busy periods.

Q – Are there any attractions or activities near St James in Cape Town?
A – Yes, St James is located in close proximity to other popular attractions in Cape Town. The picturesque Kalk Bay Harbor, with its vibrant shops, restaurants, and galleries, is just a short distance away. Additionally, visitors can explore the nearby Cape Peninsula, including attractions like Boulders Beach and Cape Point Nature Reserve.