When it comes to great restaurants, Cape Town has no shortage of options to choose from and Longstreet stands out as one of the top places to grab a bit to eat. This lively street, located in the centre of Cape Town, is home to a large selection of restaurants and eateries, each offering a unique dining experience. From trendy bars to cosy cafes and plant-based vegan restaurants, Longstreet has something for everyone. In this list, we will show you some of the best restaurants Longstreet has to offer.
Tiger's Milk Long Street 🐯


As we dive into the best restaurants on Long Street, one place that stands out is Tiger's Milk. Known for its great atmosphere, craft beer selection, and delicious food, Tiger's Milk Long Street is a crowd favourite. As you step inside, the rustic decor and friendly staff welcome you, setting the stage for a memorable dining experience. Tiger's Milk is renowned for its wood-fired pizzas, juicy burgers, and a wide range of drink options. The menu also includes a variety of salads, seafood, steaks and platters to share making it a perfect choice for a group of diners. The friendly staff and live music add to the restaurant's charm, making it an ideal place for a casual meal or a night out with friends.
Tigers Milk's drinks menu has something for everyone from the perfect craft beer to shots, cocktails and an extensive wine list meaning no matter what you order to eat you'll have the right drink to pair it with. The busiest time is in the evening with live bands and the lively nightlife of Long Street all coming together to make an unforgettable night out.
Opening Hours: Monday to Sunday 11 am to 12 am
Address: 44 Long St, Cape Town City Centre, Cape Town, 8000
Website: https://tigersmilk.co.za/long-street/
Contact Number: 021 422 3556
South China Dim Sum Bar 🥟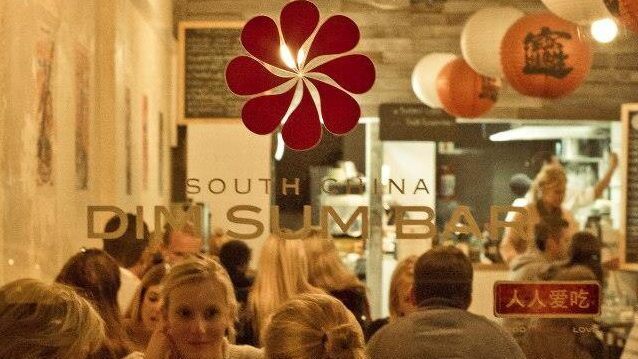 For an authentic dim sum experience in Cape Town, the South China Dim Sum Bar on Long Street is a must-try. This cosy eatery offers a menu brimming with a wide range of dim sum options, perfect for sharing with friends and family. The interior is simple and welcoming, making it a great spot for a relaxed meal South China Dim Sum Bar takes pride in crafting their dim sum to perfection. From the classic har gow (shrimp dumplings) to the more unique Siu mai (pork dumplings), their menu has it all. Whether you prefer steamed, fried, or baked dim sum, the variety here is bound to satisfy your cravings.
At South China Dim Sum Bar, you can savour dumplings, bao buns, and other traditional Chinese delicacies. Their dim sum menu is extensive, offering both classic and inventive options. Don't forget to pair your meal with their selection of teas and beverages, providing a perfect balance to the bold flavours of the dishes.
Opening Hours: Lunch is Tuesday to Friday 12 pm to 2:30 pm and Saturday 12 pm to 3 pm and Dinner is Tuesday to Saturday 6 pm to 9 pm
Address: 289 Long St, Cape Town City Centre, Cape Town, 8000
Contact Number: 078 846 3656
Noble on Long ♟️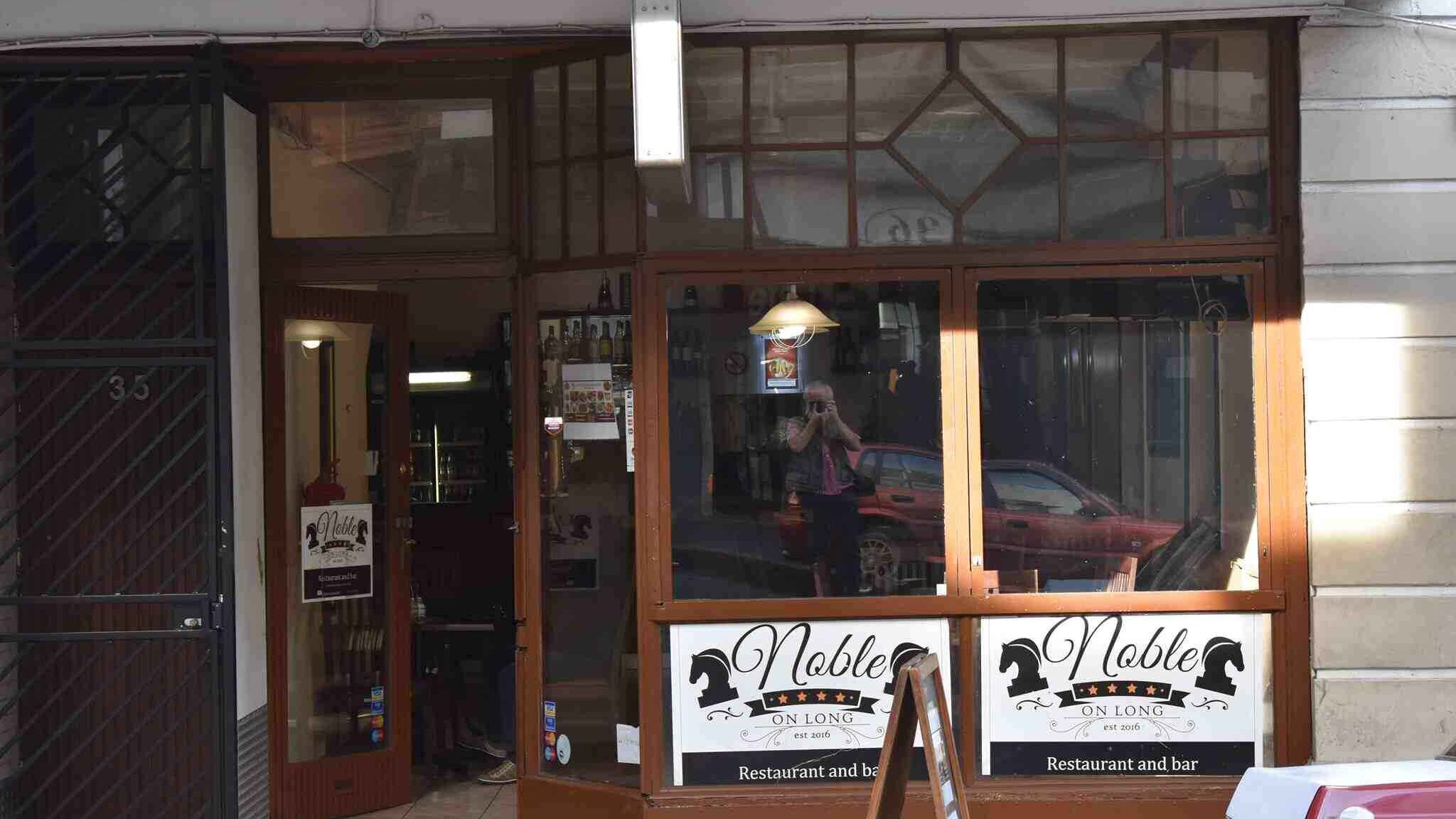 Noble on Long is the kind of place that feels like home. It's got a cosy, homely vibe that's perfect for when you're craving comfort food. But don't let that fool you, it's also got a modern twist. You can choose to sit by the big windows or take a seat at the tables by the bar. Speaking of the bar, it's a great place to chill with a drink, thanks to the friendly bartenders and great selection of drinks. Their food is like a trip back home, especially the steamed bread that's as good as what your mom used to make. you can enjoy a mix of flavours that bring different cultures together.
What sets Noble on Long apart is the friendly service. You're bound to have a chat with one of the owners, and it's a nice touch that makes you feel welcome. They're attentive and quick, and they adapt to your mood. If you're up for a chat, they're all ears. If you just want to eat in peace, they get it. Noble on Long is a must-visit in Cape Town, whether you're homesick or just plain hungry.
Opening Hours: Monday to Thursday 12 pm to 11 pm, Friday to Saturday 12 pm to 12 am and Sunday 4 pm to 9 pm.
Address: 35 Long St, Cape Town City Centre, Cape Town, 8000
Contact Number: 021 426 9004
Pedros Long Street 🐔


Pedros Long Street is where the magic of Portuguese flavours comes alive, and it's more than just a place to grab a meal. In Portugal, the rooster represents faith, justice, and good luck, and at Pedro's, they've embodied this symbolism in their mouthwatering dishes. Their commitment to instilling faith in flavour, doing justice to the grill, and ensuring that you'll keep coming back for more is evident in every bite. The restaurant is a unique blend of culinary mastery and retail, creating a diverse brand of flame-grilled perfection. They boldly challenge the conventions of the fast-food market while staying true to their core values.
Pedros Long Street offers a menu that's sure to satisfy any palate. From "Chicken Only," "Burger Meals" to "Family Meals," and a variety of sides, some must-try items include the "Viva Meal," "Full Chicken," and their delectable combo meals. But it's not just about the chicken. They've got a range of sides, including garlic rolls, chips, rice, wedges, and salads, to complement your meal perfectly. And if you're in the mood for something a little different, you can explore their wraps, livers, giblets, and jalapeno fries. At Pedros, you're guaranteed to "Taste the Difference" in every bite.
Opening Hours: Sunday to Thursday 11 am to 12 am and Friday to Saturday 11 am to 2 am
Address: 217 Long St, Cape Town City Centre, Cape Town, 8000
Website: https://www.pedroschicken.co.za/
Contact Number: 021 201 6786
InFusion on Long 🍀
Infusion On Long is a multifaceted establishment that will leave you wanting to come back time and time again. This venue seamlessly combines the roles of a restaurant, bar, and lounge to create a versatile dining experience. Their menu features a unique twist with CBD-infused dishes, catering to various tastes and preferences. Inspired by Mediterranean influences and global culinary traditions, the chef skillfully employs state-of-the-art kitchen equipment to craft memorable dishes.
Infusion On Long caters to a wide range of patrons, whether you're dining with family, hosting business associates, or simply seeking a relaxed meal. For those in search of a venue for private functions or special events, this establishment offers an array of menu options to ensure your occasion is truly memorable. The restaurant's vibe strikes a balance between modern and industrial themes, boasting handcrafted flooring and furniture with bespoke finishes. Live music and weekly promotions add to the vibe, creating an engaging backdrop for savouring their infused cuisine. Families and pet owners are in for a treat as Infusion On Long is both kid and pet-friendly, with the latter policy extending exclusively to the restaurant area. This versatile establishment promises not just a meal but an immersive experience for all.
Opening Hours: Tuesday to Saturday 10:30 am to 11 pm
Address: 57 Long St, Cape Town City Centre, Cape Town, 8001
Website: https://infusiononlong.co.za/
Contact Number: 021 207 2163
SOUK 🍽️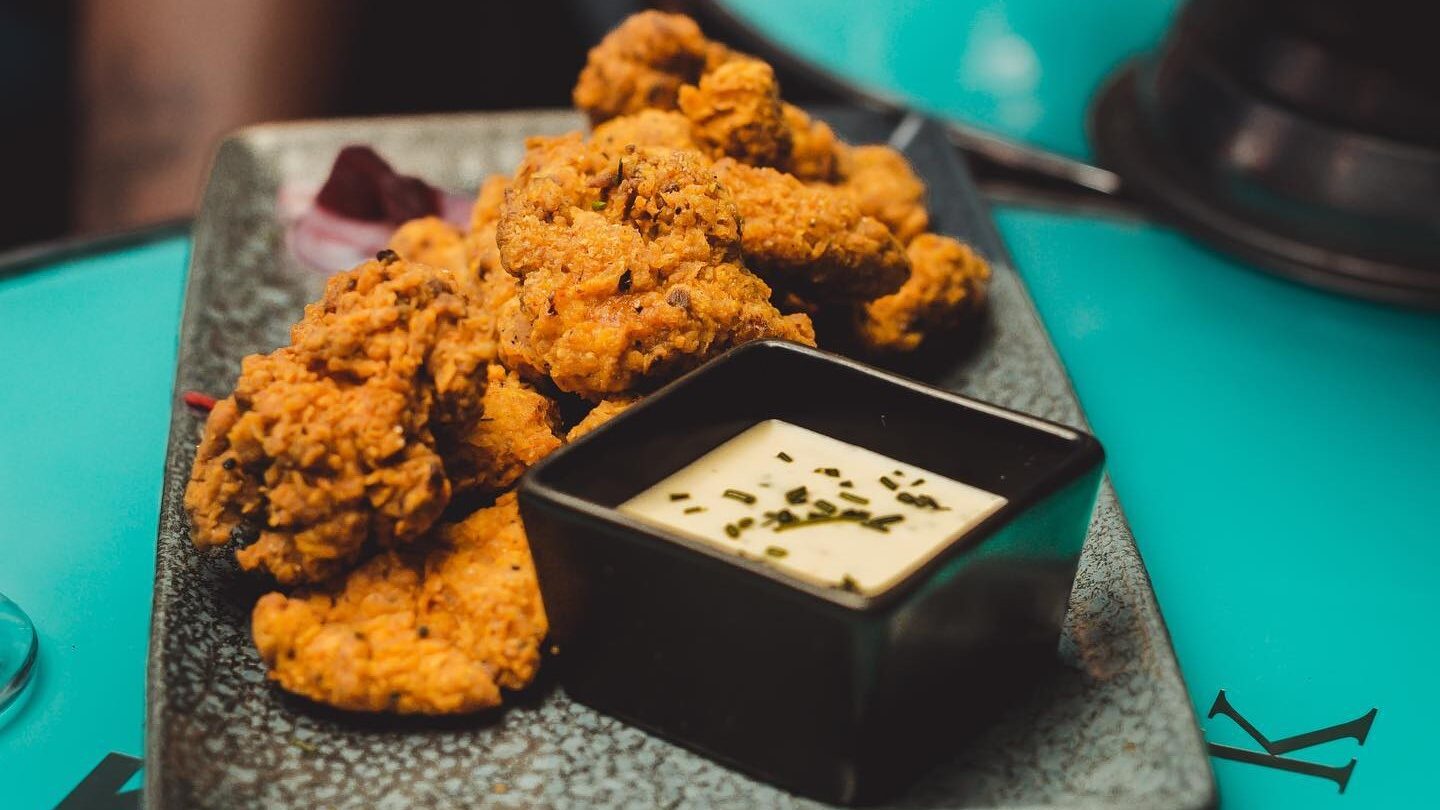 Tucked away on Long Street, SOUK isn't just any place; it's "The Oasis" for those in the know. Here, you'll find an undeniably iconic spot that's all about embracing South African charm with a dash of global flair. Step through the doors of SOUK, and you'll feel like dressing to impress is only natural. It's the kind of place where you can unwind, let loose, and rub shoulders with a lively bunch of fellow revellers. This crowd knows how to celebrate life, and you'll often find glasses clinking in agreement.
SOUK's menu is a great fusion of South African flavours that cater to a range of tastes and preferences. The South African-inspired tapas are a highlight, offering mouthwatering food from the hot wings to the bang-bang prawns there's something for everyone. The atmosphere at SOUK is simply elegant and sophisticated without being stuffy. It's where you can create unforgettable memories, whether you're a regular or a first-time guest. SOUK is the kind of place where good food, fantastic vibes, and that touch of South African warmth come together for an experience that's all about enjoying life.
Opening Hours: Wednesday to Thursday 4 pm to 2 am, Friday 2 pm to 2 am and Saturday to Sunday 4 pm to 2 am
Address: 163 Long St, Cape Town City Centre, Cape Town, 8001
Website: https://www.soukcpt.com/
Contact Number: 060 682 6894
The Table Top SA 🧁


The Table Top SA is a playground for those who appreciate the art of experimenting with classic dishes. Here, the fusion of flavours and unorthodox combinations are the order of the day, offering food enthusiasts a bold and eye-opening experience. Their menu boasts a delightful medley of dishes, from curries and bunny chows to biryani and cottage pie, with each plate promising an adventurous twist. You'll also find favourites like chicken Ala king, beef stroganoff, butter chicken, and a tantalizing selection of healthy salads, ensuring that there's something for everyone.
What sets The Table Top SA apart is their commitment to taking classic dishes and giving them a creative twist. Whether you're a seasoned foodie looking to expand your palate or someone who simply enjoys trying new and exciting dishes, The Table Top SA promises to offer a one-of-a-kind experience. It's the place where the boundaries of flavour are pushed to create brand-new, exciting, and unforgettable meals that will leave you amazed and wanting more.
Opening Hours: Monday to Friday 7 am to 4 pm
Address: 2 Long St, Cape Town City Centre, Cape Town, 8000
Contact Number: 083 516 1652
Bamboo Plant Power – Plant-Based Vegan Restaurant 🎍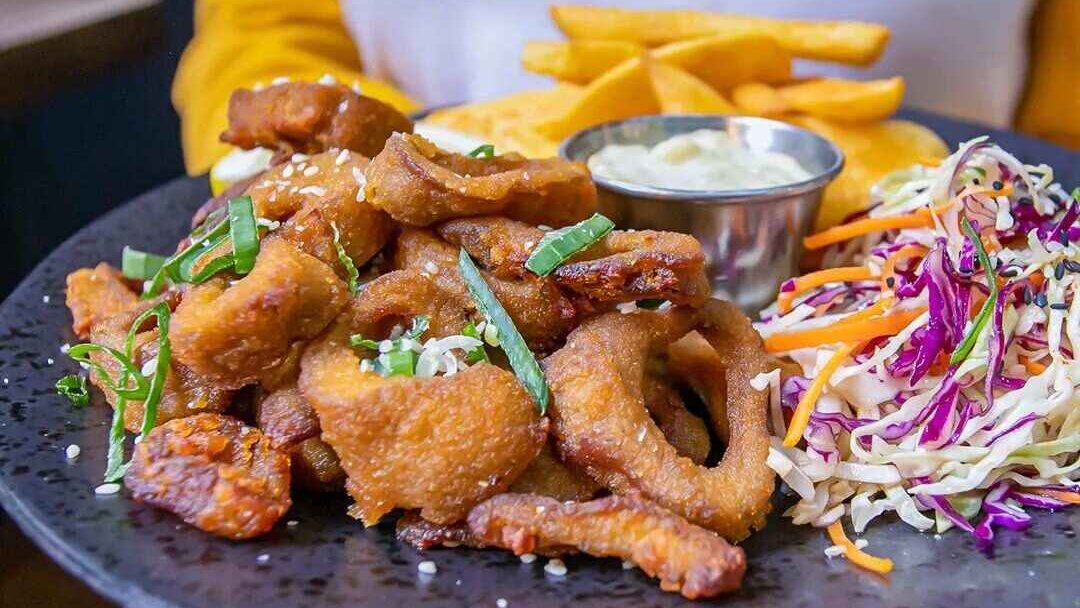 For the health-conscious and environmentally aware foodies, make a beeline for Bamboo Plant Power on Long Street offers a delectable range of plant-based vegan dishes. Their dedication to sustainability and conscious living shines through in every dish. You can't go wrong with their well-prepared salads and a menu that's packed with delicious plant-based goodness. Start with their refreshing salads, and you'll be off to a great, healthy start. But the real winners are the pumpkin pie and cheesecakes, both leaving a delicious impression. Wash it all down with their fantastic smoothies or a cup of joe for a perfect pairing.
What's cool about Bamboo Plant Power is the great food and the staff who really know their stuff. They're all about making your dining experience enjoyable. The service is friendly and attentive, and the prices won't break the bank. Bamboo Plant Power is a winner, whether you're a full-fledged vegan or just curious about plant-based eats. They've got a little something for everyone, from mouthwatering plant-based burgers to fresh salads, hearty bowls, and indulgent desserts. You'll leave feeling satisfied and ready for your next visit.
Opening Hours: Monday to Friday 9 am to 4:30 pm
Website: https://bambooplantpower.co.za/
Address: 9 Long St, Cape Town City Centre, Cape Town, 8000
Contact Number: 062 969 5566
Mama Africa Cape Town 🍛
At Mama Africa Cpt, prepare for a feast of colours and rhythms as you approach this bright orange building adorned with vibrant murals. The lively chatter of both locals and tourists mingles with the thumping of drums, setting the stage for a lively visit to this restaurant. Inside, Mama Africa has undergone a stylish transformation. A captivating chandelier made from glass bottles that change colours catches your eye, and there's even a swanky VIP lounge. The vibe is intimate, often with live music that transforms this place into an ideal dinner spot or a late-night hangout for drinks.
Mama Africa serves up flavours from various countries like Nigeria, Zambia, South Africa, Ghana, and more. Don't miss their deep-fried plantains, perfectly salted and as satisfying as potato chips. For meat lovers, there are skewered goat and even crocodile meat, cooked to perfection in a peanut stew with veggies. And then, there's the chikanda, a vegan Zambian delight made from peanuts and orchid root tubers, offering a moist and tasty alternative to Western meat substitutes. Mama Africa also pays homage to African legends through its decor, featuring icons like Brenda Fassie, Fela Kuti, and Koffi Olomidé on the walls. Music is central to the experience, with regular events like djembe drumming on Thursdays and lively reggae nights. Mama Africa is more than just a restaurant; it's a celebration of flavours, colours, and sounds that invite you to enjoy the essence of Africa.
Opening Hours: Monday to Sunday 12 pm to 2 am
Website: https://www.mamaafricacpt.com/
Address: 178 Long St, Cape Town City Centre, Cape Town, 8001
Contact Number: 060 934 8063
Green Olive 🫒


Green Olive is your spot for tasty and healthy eats that feel just like home. They whip up dishes using good old family recipes, making you feel like you're in grandma's kitchen. If you've got a hankering for Döner, Dürüm, or Falafel, you're in for a real treat. No need to sacrifice health for speed here. Green Olive has you covered with a mix of lamb, chicken, and veggie options that are as quick as they are good for you. They kickstart your day with a Business Breakfast that's fast and delicious.
Once noon rolls around, it's time to dive into their world of Döner, Dürüm, and Falafel. Each dish is made with fresh and top-quality stuff, so you know you're getting the good stuff. But what's really exciting is their tapas. You can mix and match these little bites or savour them one by one, and they're the perfect sidekick to your meal. At Green Olive, you won't ever wonder what's on your plate. Whether it's hearty lamb and chicken or tasty veggie options, they've got your back. Plus, their special dips and Mediterranean-inspired sides add a bit of extra flair to your meal. Green Olive is where good food and homey vibes come together for a yummy and healthy experience.
Opening Hours: Monday to Wednesday 10 am to 8 pm and Thursday to Saturday 10 am to 11 pm
Address: 219 Long St, Green Olive, Cape Town, 8000
Website: https://greenolive-ct.business.site/
Contact Number: 079 078 7246
Get The Full CBD Food Experience By Going On A Private Walking Food Tour 🍽️
As you explore these awesome restaurants along this iconic street, you'll not only satisfy your appetite but also get to experience great flavours, different cultures, and cuisines. The charm of restaurants on Long Street lies not only in the food but also in the crowd that frequents them. Each restaurant adds a unique twist to the street's food scene creating an eclectic and dynamic dining experience. So, the next time you find yourself in Cape Town, be sure to wander down Longstreet and see the treasure trove of restaurants it has to offer.