South Africa is renowned for its exceptional wines, and the Cape Town region stands as a testament to the country's rich viticultural heritage. With its breathtaking landscapes and diverse terroirs, this area is a wine lover's paradise. From historic estates to contemporary vineyards, we've curated a list of the top 10 places to go wine tasting in and around Cape Town. Join us on a journey through these remarkable destinations, where you can indulge in exquisite wines, savour delectable cuisine, and immerse yourself in the art of winemaking.
About the Wine in Cape Town 🍷
Cape Town, with its Mediterranean climate and diverse terroirs, is a haven for exceptional wines. The region's white wines, like Sauvignon Blanc and Chardonnay, offer refreshing acidity and vibrant fruit flavours. Meanwhile, red wines such as Shiraz and Cabernet Sauvignon showcase richness and complexity. Cape Town's unique varietals, like Pinotage, bring a distinct character to the wine scene. With a focus on sustainable practices and innovative winemaking techniques, the wines of Cape Town continue to captivate and delight.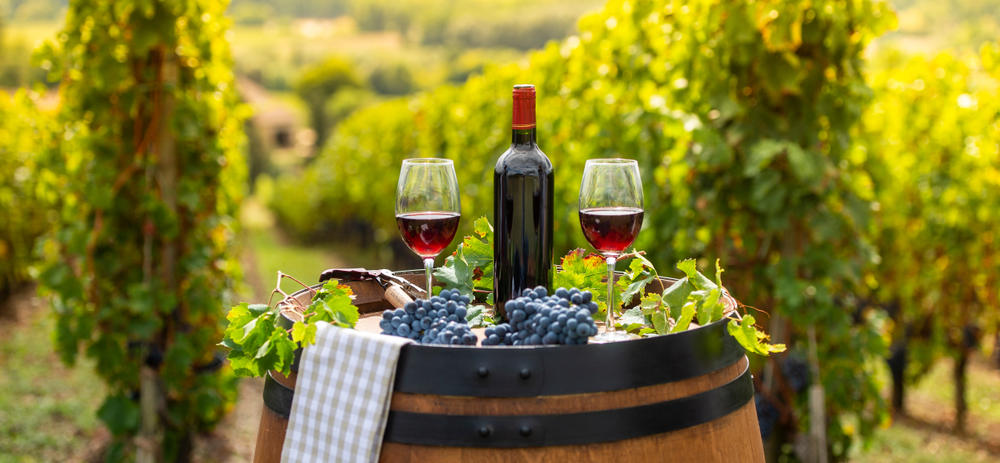 Meerendal Wine Estate
Located in the picturesque Durbanville Wine Valley, Meerendal Wine Estate offers an idyllic escape for wine enthusiasts. With a history dating back to 1702, this estate is one of the oldest in South Africa. As you step onto the grounds, you'll be greeted by rolling vineyards and a sense of timeless beauty. The estate's dedication to sustainable farming practices ensures that the wines produced here reflect the harmony between nature and craftsmanship.
Meerendal is known for its signature varietals, including Sauvignon Blanc, Chardonnay, and Merlot. Embark on a wine-tasting journey at their state-of-the-art tasting room, where the knowledgeable staff will guide you through their exquisite selection. For an immersive experience, join a cellar tour and witness the winemaking process firsthand. Afterwards, indulge in a delectable meal at the estate's renowned restaurant, where the menu is perfectly paired with their exceptional wines.
Facebook: @Meerendal Wine Estate
Instagram: @meerendal
Address: Vissershok Rd, Durbanville, Cape Town, 7550
Phone: +27 21 975 1655
Email Address: info@meerendal.co.za


Vergelegen Wine Estate
Nestled in the heart of Somerset West, Vergelegen Wine Estate captivates visitors with its rich history and extraordinary natural beauty. Established in 1700, this estate boasts a heritage that spans over three centuries. As you explore the meticulously manicured gardens and iconic Cape Dutch architecture, it's easy to see why Vergelegen is considered one of the most prestigious wine estates in South Africa.
The estate's vineyards, which benefit from a cool maritime climate, produce a diverse range of varietals. From their award-winning Chardonnay to their complex Bordeaux-style blends, Vergelegen's wines embody elegance and finesse. A visit to the estate wouldn't be complete without a wine-tasting experience, where you can sample their acclaimed vintages in a serene and inviting setting. Be sure to also dine at the estate's acclaimed restaurant, where you can savour exquisite cuisine while enjoying panoramic views of the estate's lush surroundings.
Phone Number: 021 847 2100
Website: https://vergelegen.co.za/
Email Address: customerservices@vergelegen.co.za
Instagram: @vergelegen_wine_estate
Facebook: @vergelegenwines
Tokara Wine Estate
Perched high on the slopes of the Helshoogte Pass, Tokara Wine Estate offers breathtaking vistas of the Stellenbosch region. This modern and innovative estate seamlessly blends art, architecture, and viticulture to create an unparalleled sensory experience. As you arrive, you'll be greeted by the striking design of the estate's cellar, which houses state-of-the-art winemaking facilities.
Tokara is renowned for producing exceptional wines, ranging from their iconic Sauvignon Blanc and Chardonnay to their robust Bordeaux-style blends. During a wine tasting at Tokara's stylish tasting room, you'll have the opportunity to sample these world-class wines while taking in panoramic views of the surrounding vineyards. For a truly memorable experience, make a reservation at their award-winning restaurant, where you can savour exquisite dishes crafted from locally sourced ingredients and perfectly paired with Tokara's renowned wines.
Website: www.tokara.com
Location: Helshoogte Rd, Stellenbosch, Cape Town, 7600, South Africa
Instagram: @tokarawine
Boschendal Wine Estate
Situated in the heart of the picturesque Franschhoek Valley, Boschendal Wine Estate is a place where history, natural beauty, and exceptional wines converge. Dating back to 1685, this estate boasts a rich heritage and has been at the forefront of South Africa's winemaking tradition for centuries. With its oak-lined avenues, beautifully preserved Cape Dutch architecture, and manicured gardens, Boschendal offers a captivating setting for wine lovers.
Boschendal's vineyards benefit from the region's unique microclimate, resulting in wines that showcase elegance and complexity. From their crisp Sauvignon Blanc to their expressive Shiraz, the estate's portfolio is a testament to their commitment to producing exceptional wines. Enjoy a leisurely wine-tasting experience at the estate's tasting room, where you can sample their diverse range of vintages. Afterwards, take a stroll through their farm-to-table Werf Garden Restaurant, which offers a farm-to-fork dining experience featuring seasonal, locally sourced ingredients.
Website: https://boschendal.com/
Phone: 021 870 4200
Facebook: @boschendal
Instagram: @boschendal


Jordan Wine Estate
Nestled in the Stellenbosch Wine Route, Jordan Wine Estate is renowned for its commitment to producing wines of exceptional quality. The estate's dedication to sustainable farming practices, combined with their passion for winemaking, has garnered them international acclaim. From the moment you arrive, you'll be captivated by the breathtaking views of the Stellenbosch Mountains and the vineyard-dotted landscape.
Jordan Wine Estate is best known for its superb Chardonnay and elegant Bordeaux-style blends. Delve into the world of their exquisite wines by embarking on a guided cellar tour, where you'll gain insight into their winemaking philosophy and techniques. Indulge in a wine-tasting experience at their contemporary tasting room, where their knowledgeable staff will guide you through their portfolio. To complement your wine experience, savour a gourmet meal at their restaurant, The Bakery, which offers a delightful fusion of local and international flavours.
Website: https://www.jordanwines.com/
Phone: 021 881 3441
Email: info@jordanwines.com
Instagram: @jordan_wines
Facebook: @jordanwines
Middelvlei Wine Estate
Tucked away in the heart of the Stellenbosch Wine Route, Middelvlei Wine Estate invites visitors to experience the warmth and hospitality of a truly South African family-owned vineyard. This charming estate, owned by the Momberg family for over a century, offers an intimate and authentic wine experience. As you arrive, you'll be welcomed with open arms and a genuine sense of home.
Middelvlei is renowned for its red wines, particularly its flagship Pinotage, a uniquely South African varietal. Join a wine tasting in their cosy tasting room and allow the Momberg family to share their stories and passion for winemaking. For a truly immersive experience, take a cellar tour, where you'll have the opportunity to participate in their renowned "Boerebraai" and sample their wines straight from the barrel. The warm and inviting atmosphere at Middelvlei will leave you feeling like a part of the family.
Website: https://middelvlei.co.za/
Instagram: @middelvlei_wine
Facebook: @MiddelvleiWine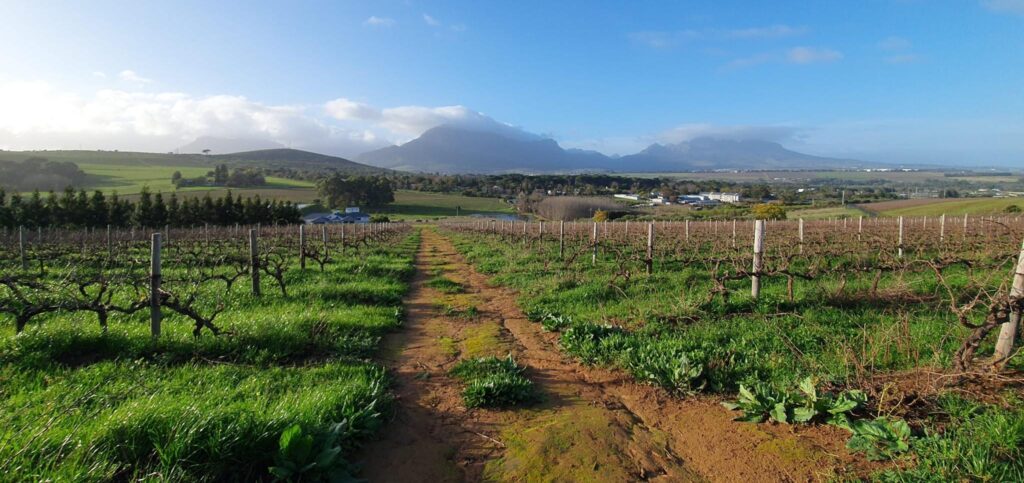 Spier Wine Farm
Situated in the tranquil Stellenbosch Valley, Spier Wine Farm is not only a destination for exceptional wines but also a hub for art, sustainability, and farm-to-table experiences. This historic estate, dating back to 1692, has seamlessly blended tradition with modernity, creating an enchanting space that caters to all the senses.
Spier is committed to sustainable and ethical practices, making it a leading eco-friendly wine estate in South Africa. Embark on a wine-tasting journey at their elegantly designed tasting room, where you can sample their diverse range of wines, from refreshing whites to robust reds. Enhance your visit by exploring the estate's art installations and sculptures that grace the landscape. Indulge in farm-to-table cuisine at one of their acclaimed restaurants, where the menu showcases the best local produce paired with their exceptional wines. Don't miss the opportunity to witness the incredible birds of prey in action during their daily falconry displays, an awe-inspiring spectacle.
Website: https: //www.spier.co.za/
Facebook: @Spier Wine Farm
Instagram: @spierwinefarm
Address: R310 Baden Powell Drive, Stellenbosch, 7603
Phone Number: 021 809 1100


Durbanville Hills Winery
Located in the scenic Durbanville Wine Valley, Durbanville Hills Winery offers an enchanting blend of captivating landscapes and exceptional wines. The cool climate and diverse soils of the region contribute to the distinct flavours found in each bottle. From vibrant Sauvignon Blanc to rich Shiraz, the wines of Durbanville Hills showcase the valley's finest varietals.
Visitors are treated to an immersive wine experience at Durbanville Hills. The modern tasting room offers panoramic views, while knowledgeable staff guide guests through tastings of the winery's diverse portfolio. Cellar tours provide a behind-the-scenes glimpse into the winemaking process, culminating in tastings of limited-edition wines. With a delightful restaurant, The Tangram, boasting contemporary cuisine and stunning views, Durbanville Hills Winery is a must-visit destination for wine enthusiasts seeking a remarkable Cape Town wine experience.
Website: https://www.durbanvillehills.co.za/
Beau Constantia
Perched on the slopes of Constantia Nek, Beau Constantia offers visitors a unique wine experience with a contemporary twist. This boutique winery has gained recognition for its premium wines and breathtaking views over the Constantia Valley and False Bay.
Beau Constantia focuses on producing small-batch wines that showcase the distinct characteristics of the region. From their vibrant Sauvignon Blanc to their elegant Bordeaux-style blends, each wine reflects a meticulous approach to winemaking. Discover their wines at their sleek and modern tasting room, where you can indulge in a tasting while taking in the panoramic vistas. For a truly unforgettable experience, book a table at Chef's Warehouse at Beau Constantia, a renowned restaurant that offers a culinary journey of bold and innovative flavours paired with exceptional wines.
Website: https://www.beauconstantia.com/
Phone: 021 794 8632
Instagram: @beauconstantia


Babylonstoren
Located in the Drakenstein Valley near Paarl, Babylonstoren is a destination that seamlessly combines wine, history, and natural beauty. Set on a historic Cape Dutch farm, this estate features beautifully preserved buildings, enchanting gardens, and vineyards that stretch as far as the eye can see.
Babylonstoren takes pride in organic and sustainable farming practices, resulting in wines that truly embody the essence of the land. Their portfolio includes a diverse range of varietals, from crisp whites to full-bodied reds, each expressing the unique characteristics of the region. Explore their wine collection at the atmospheric tasting room, where you can sample their wines in a relaxed and inviting setting. As you stroll through the extensive gardens, make a stop at their farm-to-table restaurant, where the menu showcases fresh produce sourced directly from their garden. Babylonstoren offers a sensory experience that encompasses the best of wine, food, and nature.
Website: https://babylonstoren.com/
Instagram: @babylonstoren
Facebook: @Babylonstoren
Online Store: https://shop.babylonstoren.com/za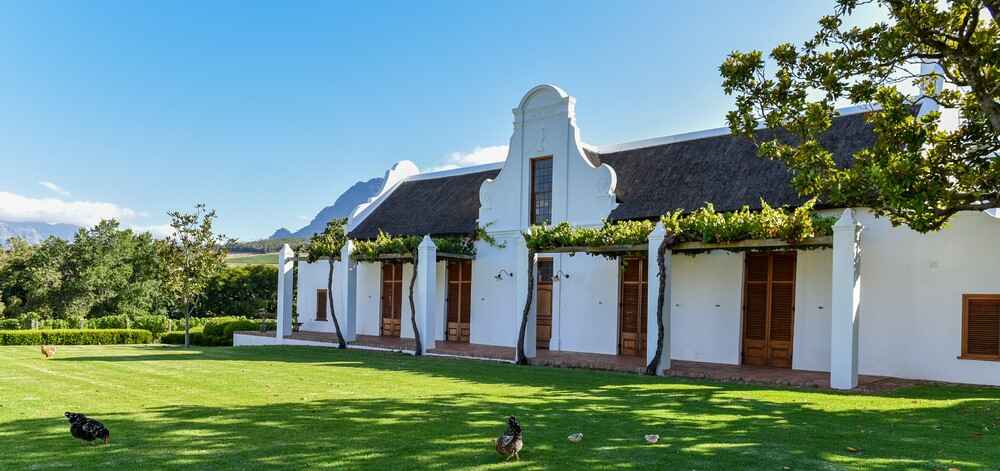 ---
Cape Town and its surrounding regions are home to some of the world's most remarkable wine estates. From the historic and iconic to the contemporary and innovative, each of these top 10 wine-tasting experiences offers a distinct experience for wine lovers and enthusiasts. Whether you're savouring award-winning wines, exploring breathtaking landscapes, or immersing yourself in the art of winemaking, these destinations promise an unforgettable journey through South Africa's viticultural treasures. So raise a glass, embark on a wine adventure, and discover the magic that awaits in and around Cape Town.