Langa Township, also known as LaGuGu (name combined with neighbouring township Guguletu), is located on the outskirts of Cape Town, South Africa. It is one of the oldest townships in the country and has a rich history that dates back to the early 20th century. The township was established in 1927 as a result of the Land Act of 1913, which segregated land ownership in South Africa along racial lines. Langa was created to provide housing for black workers who were employed in the citybut was not allowed to live in the same areas as their white employers.
Over the years, Langa has been a site of significant political and social activity. During the apartheid era, the township was a centre of resistance against the government's oppressive policies. The community was at the forefront of the anti-apartheid movement, with many of its residents actively participating in protests and boycotts.
Despite the challenges that Langa faced during the apartheid era, it has emerged as a vibrant and dynamic community in the post-apartheid era. The township has a rich cultural heritage, and many of its residents are proud of their Xhosa roots. The community is known for its music, dance, and traditional food. Langa is also home to many community organizations that are working to improve the lives of its residents. These organizations provide services such as education, healthcare, and job training, and they work to create a more sustainable and equitable future for the community.
In recent years, Langa has become a popular destination for tourists who are interested in experiencing the rich cultural heritage of South Africa's townships. Visitors can take guided tours of the township, meet local residents, and learn about the history and culture of this vibrant community. Langa Township, or LaGuGu, is a community with a rich history and a strong sense of identity. Despite the challenges that it has faced over the years, Langa has emerged as a resilient and dynamic community that is working to create a better future for its residents.
Embracing the Authentic Charm ✨
As you step foot into LaGuGu Township, you'll instantly be embraced by its authentic charm. Unlike the bustling city center, this neighborhood offers a laid-back atmosphere, where time seems to slow down, and locals greet you with warm smiles. The streets are lined with colorful houses, adorned with vibrant murals depicting stories of hope and resilience.
A Journey Through History 📜
LaGuGu Township has a fascinating history that showcases the strength and resilience of its residents. Originally established during the era of apartheid, it served as a place of forced segregation for South Africans. Today, it stands as a testament to the spirit of community and cultural heritage that prevailed during those challenging times.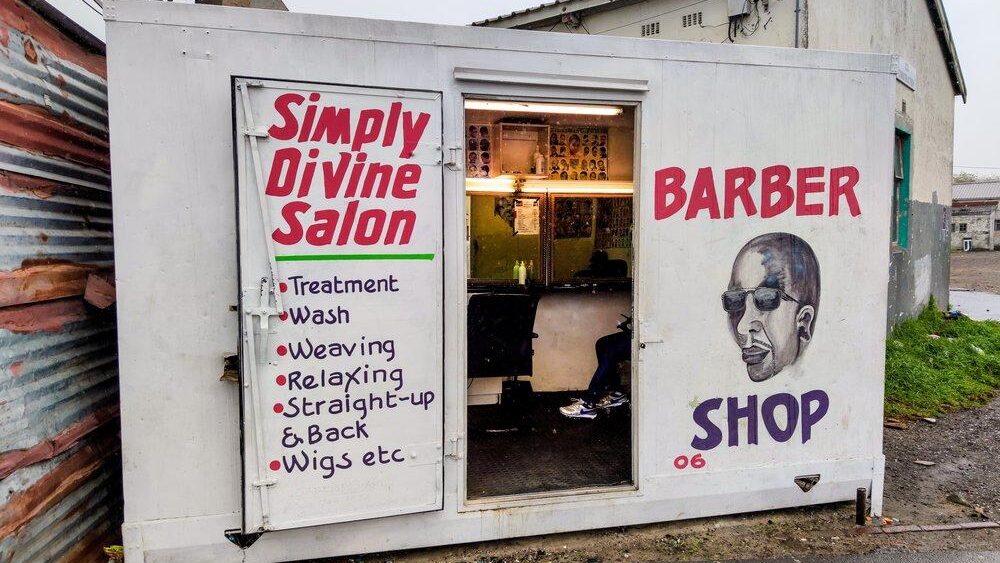 Cultural Immersion 👋
One of the highlights of visiting LaGuGu Township is the opportunity to immerse yourself in its diverse cultures. Take a stroll through the local markets, where you'll find an array of handmade crafts, traditional clothing, and unique souvenirs. Engage in conversations with the locals, who are more than happy to share stories about their traditions and way of life.
Township Tours 👥
To truly experience the essence of LaGuGu Township, consider joining a guided township tour. These tours provide an insightful journey into the heart and soul of the community, shedding light on its history, culture, and ongoing development initiatives. Knowledgeable guides will take you through the narrow streets, introducing you to local entrepreneurs, artists, and community leaders, all of whom contribute to the vibrant fabric of the township. You can take a LaGuGu tour which derives from the two townships Langa and Gugulethu.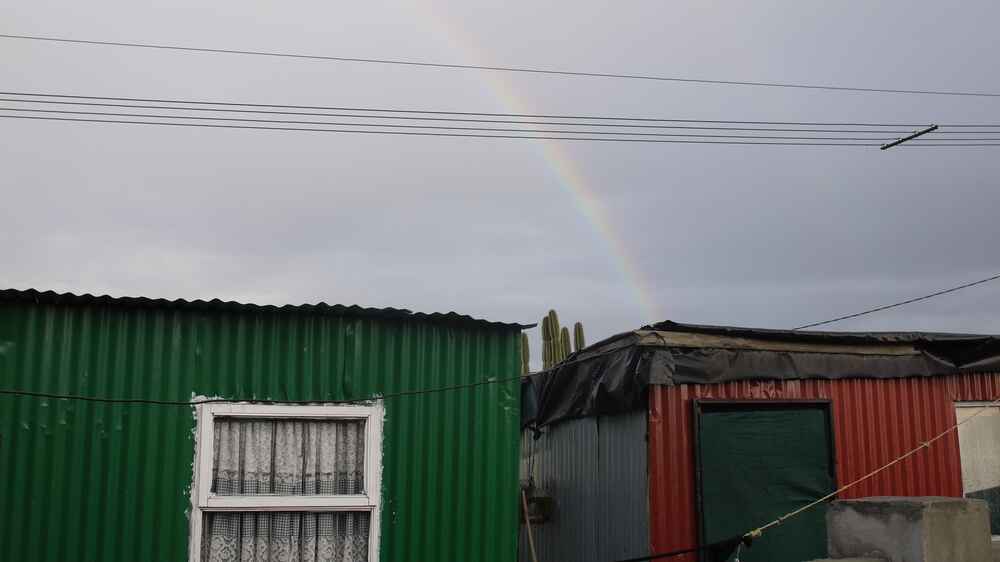 Art and Creativity 🎨
LaGuGu Township is a hub for artistic expression, with a burgeoning creative scene that's worth exploring. Discover local art galleries and studios, where talented artists showcase their works inspired by the vibrant township life. Be sure to look out for street art murals that adorn the walls, each telling a story and adding to the colorful tapestry of the township art that Lagugu has to show.
Nature and Outdoor Activities 🚲
While LaGuGu Township may not boast the same breathtaking natural landmarks as other parts of Cape Town, it offers a unique opportunity to experience nature in a different light. Take a leisurely stroll through the township's parks and green spaces, where you can relax, have a picnic, and enjoy the company of friendly locals. For the more adventurous, consider joining a bicycle tour, allowing you to explore the beautiful landscapes surrounding the township.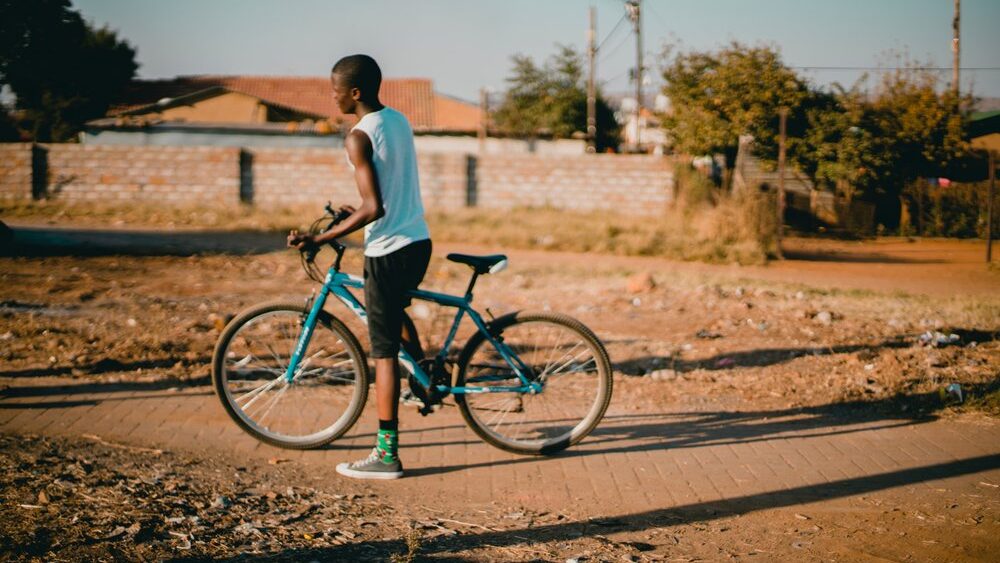 Culinary Delights 🍴
No visit to Lagugu Township would be complete without savoring its delectable cuisine. Local food vendors and restaurants offer a tantalizing array of traditional dishes that will leave your taste buds craving for more. From the hearty flavors of bunny chow and braai to the aromatic spices of Cape Malay curries, Lagugu Township will take you on a culinary adventure you won't soon forget.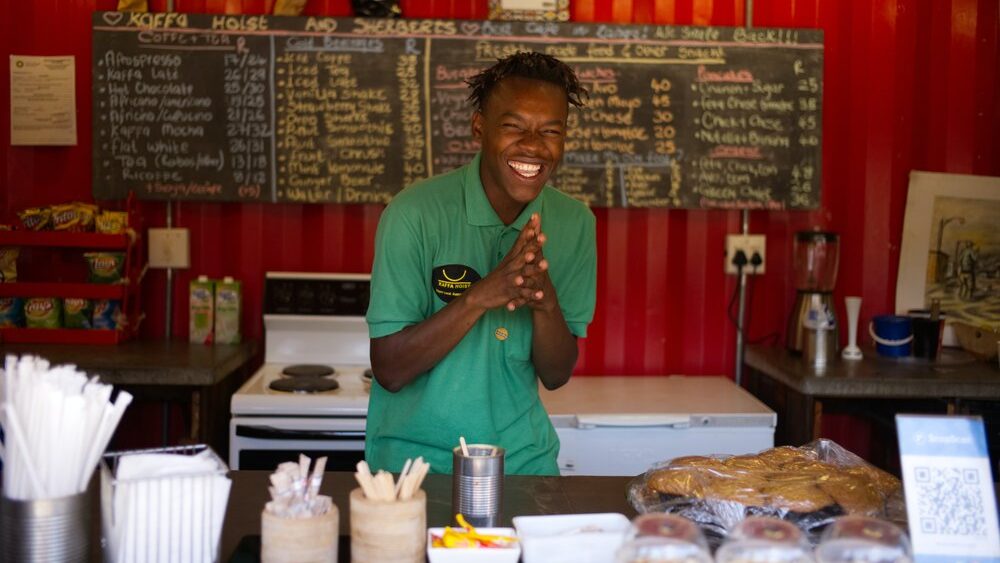 Community Projects and Initiatives 🫂
Lagugu Township is a community that thrives on unity and resilience. Numerous community projects and initiatives are underway, aiming to uplift and empower the residents. Take the opportunity to engage with these projects, whether it's through volunteer work or simply by supporting local businesses that give back to the community. By doing so, you'll not only enrich your experience but also contribute to the sustainable growth of LaGuGu Township.
---
LaGuGu Township in Cape Town is a hidden gem that offers an authentic and enriching experience for visitors. From its rich history and vibrant culture to its delectable cuisine and warm hospitality, Lagugu Township invites you to step off the beaten path and immerse yourself in the heart and soul of Cape Town. Whether you're exploring the local markets, engaging with the community, or simply savoring the flavors of traditional dishes, LaGuGu Township will leave a lasting impression and create memories that you'll treasure for years to come. So, when planning your next trip to Cape Town, be sure to include LaGuGu Township on your itinerary and embark on an adventure like no other.
---
FAQ
Q – Is Lagugu Township safe for tourists?
A – Yes, Lagugu Township is generally safe for tourists. However, it is always recommended to take common safety precautions, such as being aware of your surroundings and avoiding walking alone at night.

Q – Can I visit Lagugu Township independently, or do I need to join a guided tour?
A – You can visit Lagugu Township independently and explore at your own pace. However, joining a guided tour can provide valuable insights into the community, its history, and its culture, enhancing your overall experience.

Q – What are the must-try dishes in Lagugu Township?
A – Some must-try dishes in Lagugu Township include bunny chow, a South African street food speciality, and Cape Malay curries, known for their aromatic flavours and spices.

Q – Are there any community projects or initiatives in Lagugu Township that I can support?
A – Yes, Lagugu Township has various community projects and initiatives aimed at uplifting the residents. You can support these initiatives by engaging in volunteer work or by supporting local businesses that contribute to the sustainable growth of the community.
Want to Book a Tour?
Check out: https://www.lagugutours.co.za/ to book a tour of LaGuGu.