Join us on a journey to discover the finest places to revel in the ritual of sundowners – whether you're a local seeking new sights or a traveller looking to capture the essence of Cape Town's magic. In this guide, we'll unveil the hidden gems, the iconic venues, and the unique experiences that make Cape Town the ultimate canvas for the sun's grand exit. Let's raise a glass to the symphony of colours that grace our skies and the moments that etch themselves into our memories against the backdrop of this captivating city.
The Bungalow ☀️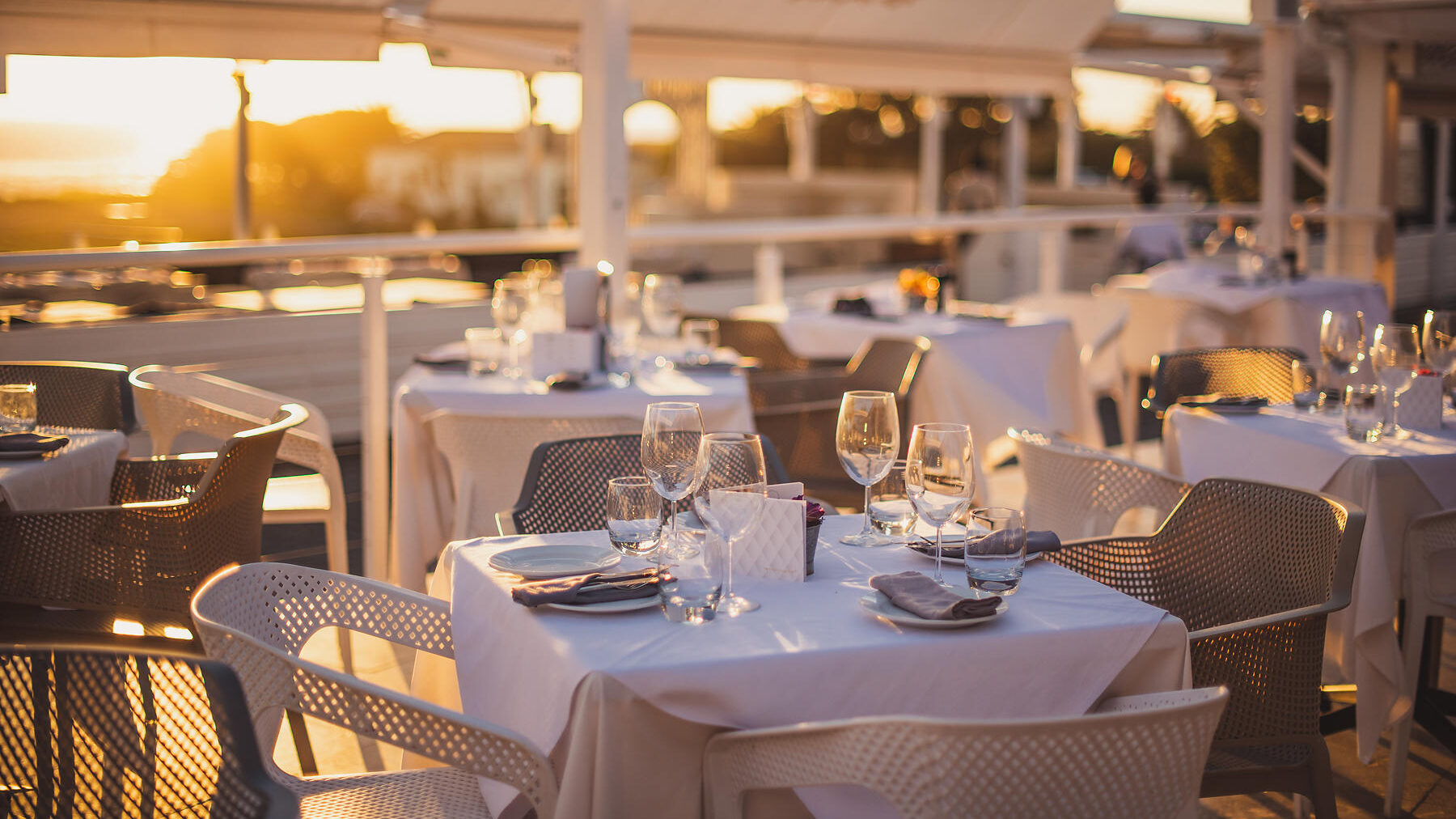 The Bungalow is located on Clifton's coastline, offering an unbeatable spot to witness Cape Town's beautiful sunset. With its Mediterranean-chic charm, this restaurant invites you to enjoy the summer vibes while gazing at the Twelve Apostles and Lion's Head. It's the ideal spot for impressing visitors with its Atlantic Ocean views. Live DJs set the sunset's soundtrack, making it a golden hour favourite. Situated in the renowned Clifton area, The Bungalow stands out as an iconic destination.
Just a short drive from Cape Town, The Bungalow in Clifton combines Ibiza-style chic with Beverly Hills luxury. Whether you relax on the casual outdoor patio or bask in the luxury of the indoor dining area, The Bungalow promises an unforgettable experience. Enjoy their cocktails ranging from R75 to R165 or savour a glass of MCC for around R140 while soaking in the breathtaking scenery of the Twelve Apostles, Lion's Head, and the Atlantic Ocean. It's the ultimate spot for a Cape Town sundowner.
Address: Glen Country Club, 3 Victoria Rd, Clifton, Cape Town
Website: https://www.thebungalow.co.za/
Contact Number: 021 438 2018
Café Caprice 🌴


Café Caprice, perched in the middle of Camps Bay with a prime view of its famous beach, is your go-to spot for the best Cape Town sundowners. The bar's world-class bartenders are celebrated mixologists, known for crafting innovative cocktails using fresh seasonal fruits. Their signature creations, such as the Granadilla Lolly and Vineyard Spritzer, are a testament to their creativity, alongside classic favourites like Mojitos and Martinis. With cocktails priced from R90 to R160 for the exceptional mixes, Café Caprice provides the ultimate setting to unwind.
But it's not just about the drinks; it's the complete experience that sets Café Caprice apart. Relax in its cosy lounges, or opt for sidewalk seating to soak in the stunning Camps Bay sunset. On weekends, resident and guest DJs spin laid-back beats, creating a relaxed ambience. So, whether you're rediscovering this gem or adding it to your must-visit list, Café Caprice offers artisan cocktails, a café style Café Caprice menu, and a backdrop of Cape Town's cosmopolitan social scene that's second to none.
Address: 37 Victoria Rd, Camps Bay, Cape Town
Website: https://cafecaprice.co.za/
Contact Number: 021 438 8315
Leopard Bar 🐆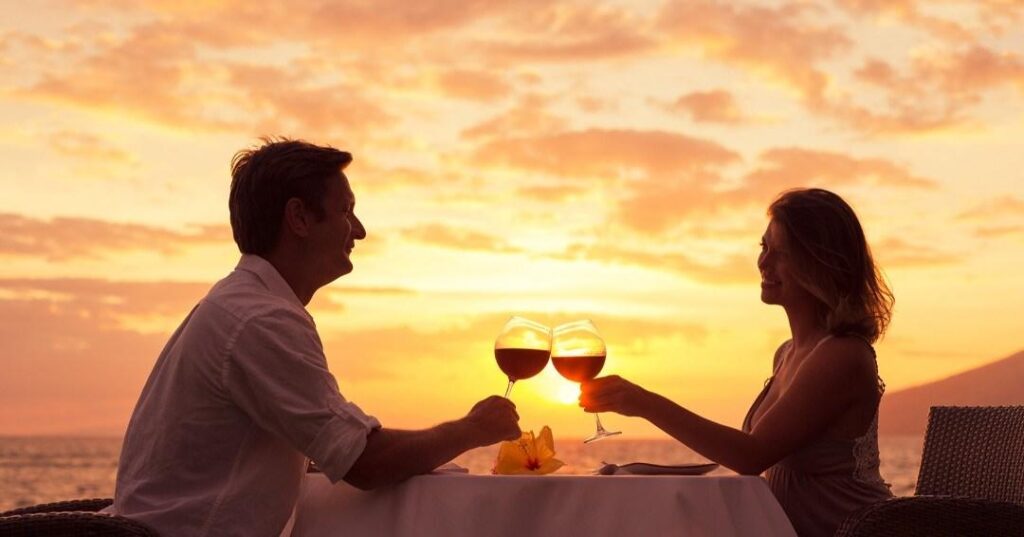 The Leopard Bar is a must-visit destination for those seeking the best sundowners in the city. Overlooking the majestic Atlantic Ocean, this luxurious oasis offers a sublime spot to watch the sun dip below the horizon while indulging in signature cocktails crafted by their talented mixologists. The bar's passion for service shines through as you sip on exquisite libations, all accompanied by the soothing sounds of live music, creating an unforgettable sundowner experience. The best part? Despite its upscale ambience, you won't have to empty your wallet, with cocktails priced from R85 to R140.
The Leopard Bar isn't just about the drinks; it's an all-encompassing experience. Whether you're celebrating a special occasion, or gathering with friends, family, or colleagues, this spot caters to every need. Beyond cocktails, they offer an impressive selection of South African wines, craft beers, cognac, whisky, and port. Plus, if you visit between July and December, you might be treated to the sight of majestic southern right whales, making The Leopard Bar a prime location for whale watching. With its breathtaking ocean views, comfortable seating, and delightful drinks, The Leopard Bar is a haven of slick luxury that deserves a prominent spot on your to-do list.
Address: The Twelve Apostles Hotel And Spa, Victoria Rd, Oudekraal (Nature Reserve), Cape Town
Website: https://12apostleshotel.com/dining-and-drinks/the-leopard-bar
Contact Number: 021 4379000
The Blue Peter Hotel 🏴


The Blue Peter Hotel stands as an iconic institution cherished by all Capetonians. This renowned establishment offers not only a stunning location but also a lively party atmosphere, making it a beloved choice for both locals and tourists alike. Here, you can gather your friends and family, find a table or a spot on the sprawling lawn that rolls gently towards the sea, and prepare for an unforgettable sunset.
The Blue Peter is not just about its idyllic setting; it's also famous for its delectable pizza and pub-style food that's sure to satisfy any craving. The Blue Peter Hotel Deck menu boasts a variety of South African favourites, from fresh salads to hearty burgers, seafood, and soul-warming dishes. This is the place where you come to relish in the simple pleasures – a cold beer, a fuss-free meal, the warmth of the sun, and the soothing sound of the sea. Whether you're in search of chilled sundowners or a hearty meal with a view, The Blue Peter Hotel captures the essence of Cape Town's coastal charm.
Address: 8 Popham St, Bloubergstrand, Cape Town
Website: https://bluepeter.co.za/
Contact Number: 0215541956
Grand Café & Beach 🍊


Located in a beautifully restored boathouse on a private beach in Granger Bay, Grand Africa Café & Beach is a gem that offers one of the best sundowner experiences in Cape Town. Here, you can indulge in speciality cocktails with your toes in the sand before securing a spot on the expansive deck for some alfresco dining. The atmosphere is laid-back and inviting, and while you may not have packed your dancing shoes, don't be surprised if you find yourself swaying to the music on the sandy dance floor, as the festivities continue late into the night. Given its popularity, it's advisable to make a reservation to secure your spot at this sought-after destination.
Grand Africa Café & Beach perfectly shows the spirit of a free-spirited beach café culture, nestled along the seafront shoreline. It effortlessly combines iconic style with playful luxury, capturing the vibrant essence of Cape Town's bustling city life while providing a tranquil escape right in the heart of the city's social scene whether you're seeking a leisurely sundowner or a memorable evening of beachfront dining and dancing.
Address: 1 Haul Road, V&A Waterfront, Granger Bay, Cape Town
Website: https://grandafrica.com/grand-africa-cafe-beach/
Contact Number: 021 425 0551
Rick's Café Americain 🍍


Rick's Café Americain is a top-tier sundowner destination, boasting a multitude of reasons to visit. With an extensive Rick's Café drinks menu and daily cocktail specials, it caters to diverse preferences. The establishment's exceptional view, overlooking the vibrant cityscape, further enhances the sunset experience.
The infusion of old Hollywood movie-style aesthetics lends an air of timeless elegance, making it a perfect setting to unwind while watching the sunset. Combining refreshing drinks, beautiful views, and an atmosphere reminiscent of classic cinema creates a unique ambience that sets the stage for an unforgettable sundowner. Whether indulging in the cocktail specials or simply enjoying the view and ambience, Rick's Café Americain offers an impeccable blend of sophistication and relaxation, making it a quintessential choice for soaking in the beauty of a Cape Town sunset.
Address: 103 Kloof Street, corner Weltevreden Avenue, Gardens, Cape Town
Website: https://rickscafe.co.za/
Contact Number: 021 822 1100
Sky Bar at the Grand Daddy Hotel 🌼
Perched atop the fabulous Grand Daddy Boutique Hotel in the heart of Cape Town, The Sky Bar offers an unparalleled rooftop sundowner experience. Set against the backdrop of Table Mountain, this rooftop terrace is a must-visit for locals and tourists alike. What sets it apart is its unique setting among seven authentic Airstream trailers, each offering a one-of-a-kind rooftop trailer park experience. These trailers feature queen-size beds and wet rooms with showers and toilets, each decorated in a style inspired by a typical South African road trip.
For those not staying in the trailers, the wooden decked rooftop terrace is open to all, providing breathtaking views of downtown Cape Town. The Sky Bar serves up cold beers, champagne, and classic cocktails in a relaxed atmosphere, often complemented by live music performances. Whether you're sipping on a cool cocktail, enjoying a cold beer, or simply taking in the views, The Sky Bar at the Grand Daddy Hotel promises a unique and eventful rooftop experience that's quintessentially Cape Town.
Address: 38 Long St, Cape Town City Centre, Cape Town
Website: https://www.granddaddy.co.za/
Contact Number: 021 207 8888
De Grendel🍷
De Grendel offers an exceptional setting for the best sundowners in the city. Their Tasting Room is a must-visit destination for those seeking a memorable evening, with breathtaking sunsets and delectable tapas. Imagine sipping on a glass of their exquisite wines while savouring gourmet tapas, all as the sun sets over Cape Town.
At De Grendel, their passion for winemaking extends seamlessly to their restaurant philosophy. They embrace the use of seasonal and locally sourced fresh produce, resulting in a menu that evolves regularly, paying homage to the unique culinary heritage of the Cape. Each dish is thoughtfully crafted to pair harmoniously with De Grendel wines, enhancing the overall dining experience. Whether you're indulging in their gourmet pizzas during a sundowner's evening or exploring their exquisite De Grendel wine-tasting menu, De Grendel promises a culinary journey that beautifully complements the backdrop of Cape Town.
Address: De Grendel Wine Estate & Restaurant Plattekloof Road, Panorama, Cape Town
Website: https://degrendel.co.za/
Contact Number:021 558 6280
On the Rocks🍸


On the stunning shores of Bloubergstrand, On The Rocks is a restaurant that offers a mesmerizing experience. As the waves crash against the rocks just beside the restaurant, you can enjoy breathtaking views and soak in the beauty of the sun setting. Whether you're sipping on cocktails or indulging in a delectable dinner, On The Rocks promises an unforgettable culinary journey accompanied by a view that showcases Table Mountain in all its glory. The combination of ambience, cuisine, service, and scenery will delight both your taste buds and your senses, making it an essential stop for anyone looking for an exceptional Cape Town experience.
If you're yearning for a fresh perspective of the iconic Table Mountain, away from the city's hustle, On The Rocks is the place to be. This long-standing restaurant has become a unique vantage point that captures the essence of Cape Town's natural beauty. And it's not just the views; On The Rocks is also celebrated for serving some of the tastiest seafood in the area. Whether you're a local or a visitor, this establishment's combination of stunning scenery and delicious cuisine is sure to leave a lasting impression.
Address:45 Stadler Road, Cape Town
Website: https://sites.google.com/bcollection.co.za/ontherocks/
Contact Number:021 554 1988 
Harvey's Restaurant, Bar & Lounge ☀


Harvey's Restaurant, Bar & Lounge, situated within Winchester Mansions, offers an elegant retreat from Sea Point's usual hustle, with captivating sunset views over the sea. Perfect for after-work gatherings, the airy promenade-facing terrace or the Italian piazza-inspired collonaded courtyard are ideal spots. Winchester Mansions goes beyond its hotel status, housing Harvey's, which includes an open-air courtyard, a stylish bar, a restaurant with a South Beach influence, and a charming deli, all graced by sea-facing terraces.
The bar at Harvey's is a plush haven with intimate seating areas, leading to a balcony boasting mesmerizing sea vistas, making it perfect for sundowners. The newly renovated restaurant maintains a relaxed beach feel while embracing the elegance of Winchester Mansions. Embellished with a single pincushion protea on each table and subtly embroidered chair backs featuring gold tree branches, Harvey's offers a stylish and inviting ambience for an unforgettable Cape Town sundowner experience.
Address: 221 Beach Rd, Sea Point, Cape Town
Website: https://newmarkhotels.com/accommodation/the-winchester-hotel
Contact Number: 021 110 5006
Cape to Cuba ❤


Cape to Cuba, a beloved establishment in Kalk Bay, has become a quintessential Deep South institution, offering a unique Cuban-inspired experience by the sea. Nestled along the waterfront, it's a must-visit destination for those looking to complete a day of relaxation at Dalebrook Tidal Pool. Known for its extensive Hemingway cocktail menu, Cape to Cuba is the perfect place to unwind and enjoy a sundowner. This vibrant spot caters to fun-seekers in search of quirky decor, a laid-back atmosphere, and budget-friendly prices. With over 8 million mojitos sold and counting, their mixologists are true masters, using only the freshest ingredients to craft the perfect blend of sweet, sour, and minty freshness in each cocktail.
But Cape to Cuba is more than just a place to dine and drink; it's a mini bazaar of Cuban culture. From cigars that would impress Castro himself to Panama hats that channel your inner Hemingway, the restaurant offers a slice of Cuban culture that extends beyond the plate. As you sip on your mojito, the rhythm of Cuban music adds to the ambience, creating an immersive experience that captures the essence of Cuba in Cape Town.
Address:165 Main Rd, Kalk Bay, Cape Town
Website: https://www.capetocuba.com/
Contact Number:+27 21 788 1566
Utopia🍹


Utopia effortlessly combines dining with a breathtaking sundowner experience. This De Waterkant restaurant offers a 360-degree visual treat, with sweeping views of the harbour, city skyline, and majestic mountains. As you indulge in seafood starters and savour a glass of bubbly, you'll witness the transformation of the sky from day to dusk. Utopia's appeal lies in its delicious cuisine, sundowner delights, and unrivalled views, making it a prime destination for those seeking a remarkable Cape Town experience.
Utopia stands as an ideal venue for sundowners as the city transitions from day to night. The restaurant offers an extensive Utopia drinks menu and a delectable culinary selection. Its open-plan layout also lends itself perfectly to spontaneous photoshoots against the backdrop of these iconic views, leaving you with envy-inducing memories of your fine location. Whether you're a local looking for a new favourite or a visitor seeking the ultimate Cape Town sundowner, Utopia delivers a tantalizing combination of flavours and vistas that's truly unforgettable.
Address: Floor 15,40 Chiappini Street, Cape Town
Website: https://www.utopiacapetown.co.za/
Contact Number: 021 418 3065
Strolla Restaurant and Bar 🥥


Strolla, a standout sundowner destination in Cape Town, offers a unique experience that shines with its exceptional location. Situated just a stone's throw from the sea, it boasts an enchanting smoking deck positioned upstairs, where golden light bathes the area during sunset. As you order your cocktails, you'll be treated to a mesmerizing view of the sun sinking into the ocean, with opportunities to spot black specks on the water, which might be whales, dolphins, or kelp. Strolla serves as the perfect gathering spot for friends, offering the convenience of free WiFi in a picturesque setting for those looking to catch up or even get some work done.
Strolla's ability to provide a serene and scenic environment while being just steps away from the sea sets it apart as an exceptional choice for sundowners. Whether you're seeking a peaceful sunset experience, a vibrant place to meet with friends or a family-friendly atmosphere, Strolla offers the perfect blend of relaxation and entertainment for an unforgettable Cape Town evening.
Address: 309 Beach Rd, Sea Point, Cape Town
Website: https://strolla.co.za/
Contact Number: 021 430 7778
Chinchilla Rooftop and Bar 🐿️


Perched along the Camps Bay strip, Chinchilla Rooftop and Bar is a cool and contemporary destination that offers an unrivalled sundowner experience. With the magnificent Atlantic Ocean just a stone's throw away, it's the ideal spot to savour gloriously refreshing cocktails while watching the sunset over the horizon. Located across from the renowned Camps Bay Beach, Chinchilla provides a laid-back and bohemian setting, where you can unwind with tailor-made cocktails crafted by their in-house mixologist. As the sun dips below the ocean at Camps Bay Beach, the view becomes truly unforgettable, making it a must-visit location for those seeking an endless summer vibe.
Chinchilla Rooftop and Bar epitomizes the laidback sophistication of a Camps Bay rooftop cocktail lounge, offering one of Cape Town's finest spots for sundowners. Overlooking the bustling Camps Bay strip with panoramic views of the Atlantic, it provides an impeccable setting to enjoy craft cocktails, an extensive Chinchilla menu of drinks, and a continental Chinchilla sushi menu, seafood platters, and crudités. Live DJs set the mood as the sun sets, creating an inviting ambience that perfectly complements the backdrop, making it an ideal place to spend hours sipping cocktails and soaking in the view.
Address: The Promenade, Victoria Rd Shop 120, Second Floor, Camps Bay, Cape Town
Website: https://chinchillarooftop.co.za/
Contact Number:021 286 5075
Sunset Cruise with Waterfront Adventures ⛵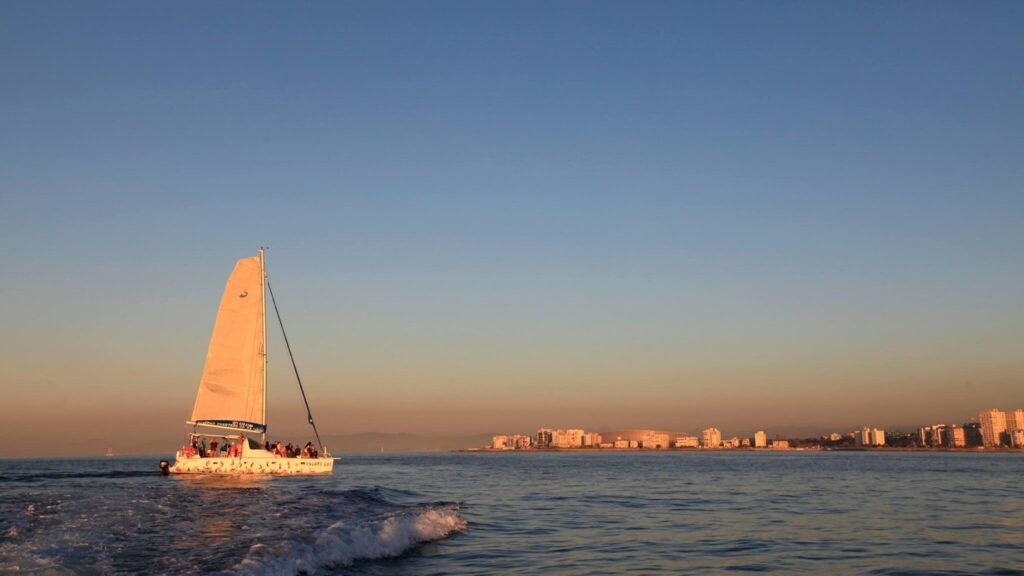 Experience an unforgettable Cape Town sundowner aboard the Sunset Cruise with Waterfront Adventures. This vintage-style sailboat offers the perfect setting to unwind while savouring the breathtaking Cape Town sunset, accompanied by a glass of your favourite libation from the onboard cash bar, which includes sparkling wine, beer, and refreshing soft drinks. Departing from the iconic V&A Waterfront, the cruise embarks on a journey towards Table Bay, providing unique perspectives of the cityscape framed by the majestic Table Mountain as it basks in the evening glow. With a duration of approximately 1 hour and 30 minutes, this immersive experience will make you feel like you've disappeared into the sunset, creating memories to cherish.
While there are many remarkable vantage points around Cape Town for sunset views, what sets this experience apart is the opportunity to witness the sunset from the tranquil waters of the ocean. Waterfront Adventures offers a unique and elegant escape as you relax on their vintage-styled sailing vessel, complete with a convenient cash bar. The cruise offers an hour and a half of pure serenity, taking you from the vibrant V&A Waterfront to the enchanting Table Bay and back to the harbour. Don't forget to bring your camera to capture this picturesque journey that promises to be a highlight of your Cape Town visit.
Address: Shop 7, Quay 5, V&A Waterfront, Cape Town
Website: http://www.waterfrontadventures.co.za/
Contact Number: 021 065 0301
The O'Two Hotel 🍓


The O'Two Boutique Hotel is the ultimate destination for indulging in sunset cocktails while revelling in views of Cape Town's most captivating attractions. With a heated rooftop pool and full bar service, guests can bask in the splendour of an Atlantic sunset while sipping on their favourite cocktails or mocktails. This exceptional setting offers an uninterrupted sundowner experience, even during load shedding, thanks to The O'Two's full backup generation unit.
At The O'Two Boutique Hotel, a sparkling rooftop pool complete with a full bar and comfortable sun loungers provides the ideal space for relaxation and unwinding. For those seeking the ultimate in relaxation, the hotel's Wellness Spa offers a range of luxurious massages, allowing guests to pamper themselves in style. Whether you're staying in one of their thoughtfully designed rooms or simply visiting for a sunset cocktail, The O'Two promises a memorable Cape Town experience that combines luxury, tranquillity, and unbeatable views.
Address: 3 Surrey Place, Mouille Point, Cape Town
Website: https://www.otwo.co.za/
Contact Number: 021 180 4433
Tjing Tjing Rooftop Bar 🔥


Tjing Tjing Rooftop Bar offers a truly elevated experience, both literally and figuratively, as it occupies a third-floor position in a beautifully restored 200-year-old building in the heart of Cape Town. With its shrine-like bright-red bar and striking black-and-white photographic wallpaper, the rooftop exudes a vibrant atmosphere that seamlessly transitions from indoors to the open-air terrace. Hot beats set the mood, making it an ideal spot to enjoy sundowners while soaking in breathtaking city views. The interior's dark wood, red leather, gleaming copper accents, and playful nods to Japanese culture add to the bar's unique charm, creating a harmonious ambience that complements the indie and electronica music playing in the background.
Situated on Longmarket Street, Tjing Tjing Rooftop Bar not only offers a taste of Cape Town's nightlife but also immerses you in the city's rich history within a centuries-old building. The rooftop's elevated position provides a sense of being on top of the world, making it the perfect destination for enjoying classy cocktails with a view. For those looking to explore further, the building houses Tjing Tjing Torii on the ground floor, serving up mouthwatering Japanese street food, while the first floor boasts the reservations-only Momiji Restaurant, known for its multi-course kaiseki menu. Next to Momiji Restaurant is Momiji Lounge, an intimate bar and lounge where guests can unwind.
Address: 165 Longmarket St, Cape Town City Centre, Cape Town
Website: https://www.tjingtjing.co.za/
Contact Number: 021 422 4374 / 422 4920
Cape Town, with its breathtaking coastal vistas and diverse landscapes, emerges as the ultimate destination for a sundowner. In between the majestic Table Mountain and the azure expanse of the Atlantic Ocean, the streets of Cape Town have a sky with awe-inspiring sunsets. Whether atop mountain peaks, serene beaches, or chic rooftop bars, Cape Town offers an unparalleled canvas for the sun's descent. As the vibrant hues of dusk merge with the city's rich culture and hospitality, Cape Town stands as an irreplaceable haven to savour the magic of sundown.