The Western Cape of South Africa is known for its stunning vineyards and world-class wines. But did you know that it's also home to several child-friendly wine farms that offer exciting experiences for the whole family? From play areas to interactive activities, these wine farms have everything you need for an unforgettable family adventure. Here are the top 10 child-friendly wine farms in the Western Cape.
Spier Wine Farm 🍇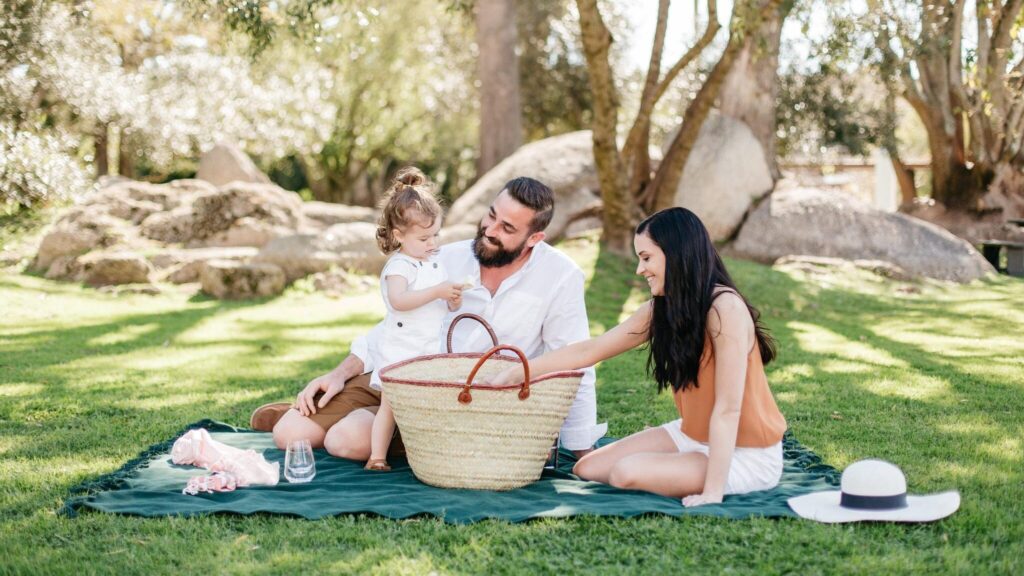 Spier Wine Farm is a haven for families. Their family-friendly Signature Garden Terrace Rooms can comfortably accommodate two children under the age of 12 in roll-out beds or cots. But it doesn't stop there. Spier offers a range of activities for children. The clubhouse at Spier Wine Estate provides secure childcare services, allowing parents to enjoy wine tastings, lounging by the pool, or lunch without worry. The clubhouse offers crafts, farm walks, and story time.
The Spier Elemental Play Garden features a slide landscaped into earth mounds, a tunnel to crawl through, swings, and more. Children can also enjoy grape juice tastings, Eagle Encounters, and the Spier Food Garden. Come enjoy some enjoy the best the farm has to offer at a Spier wine tasting while your kids safely enjoy the facilities. If you want to leave the farm with souvenirs, feel free to purchase a bottle or two of Spier wines for later.
Address: R310 Stellenbosch ,Stellenbosch, South Africa
Website: https://www.spier.co.za/
Contact Number: 021 809 1100
Babylonstoren 👒


At the foot of Simonsberg in the wine valley, Babylonstoren Hotel is on one of the oldest Cape Dutch farms. While adults explore Cellar Tours and restaurants at the Babylonstoren wine estate children can see the animals at the Babylonstoren farm and experience the Babylonstoren garden. They can interact with animals and explore the lush surroundings, creating lasting memories for the whole family.
Family-friendly activities like picnics, guided garden tours, and farm-to-table dining provide bonding moments. Babylonstoren's relaxing atmosphere and beauty create a once-in-a-lifetime escape, fostering lasting memories and a deeper connection with nature for every family member. Families should visit Babylonstoren Wine Farm for a blend of nature, history, and leisure.
Address: Klapmuts – Simondium Rd, Simondium, Paarl
Website: https://babylonstoren.com/
Contact Number: 021 863 3852
Bloemendal Wine Estate 🌲

Bloemendal Wine Estate is a well-known family-oriented destination, offering child-friendly amenities. Their family-friendly restaurant, Bon Amis, is renowned for wood-fired pizzas and delectable sushi, not to mention it goes the extra mile with a fantastic play area. This area features a sandpit, an assortment of climbing frames, slides, swings, and even adorable rabbits to captivate young minds.
The Bloemendal Tasting Room allows parents to savour local wines while their kids enjoy the jungle gym or engage in their own playful kiddies tasting experience. For more outdoor fun, children can explore the Bloemendal Bike Track, riding along roads and ramps that promise thrilling adventures.
The estate's dedication to creating a family-friendly environment shines through its vast range of offerings, making it a haven for parents seeking quality time with their little ones. Whether indulging in amazing food, exploring play areas, or enjoying outdoor activities, Bloemendal Wine Estate promises an experience that cherishes both family bonding and enjoyment.
Address: Bloemendal Road, M13 Tygerberg Valley Rd, Cape Town
Website: https://bloemendalestate.co.za/
Contact Number: 021 976 2682
Merendal Wine Estate 🍷


Merendal Wine Estate's farm stalls offer a variety of freshly baked goods. The estate's play area is located near the Bossa Winelands restaurant, allowing children to have fun while adults indulge in the well-crafted food. Merendal Wine Estate offers more than its enticing farm stalls and restaurants; it also presents an array of outdoor activities.
The estate boasts a number of hiking trails for various skill levels. With a selection of walking, running, and mountain biking routes, from beginner to intermediate, you can explore the beauty of the estate while engaging in their activities. Merendal ensures that visitors of all ages can immerse themselves in nature and stay active, creating a well-rounded experience that goes beyond the traditional wine-focused offerings.
Address: Meerendal Wine Estate R48 Vissershok Road Durbanville Cape Town
Website: https://meerendal.co.za/
Contact Number: 021 975 1655
Hillcrest Wine Estate 🐕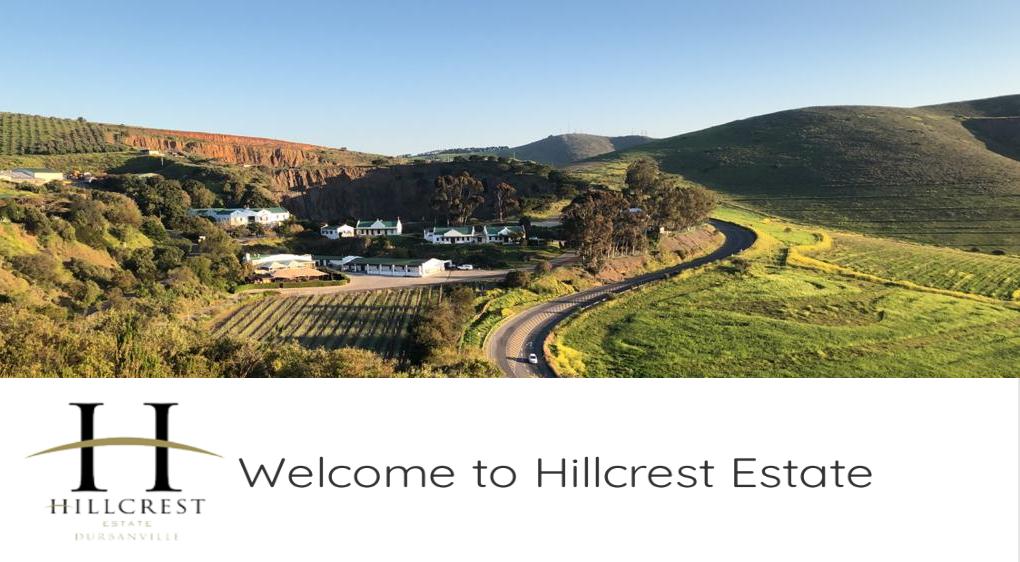 Hillcrest Wine Estate stands out as one of the most welcoming family-friendly destinations. Beyond its tasteful restaurant and inviting beer garden, the estate has an outdoor deck and a fun jungle gym. This combination of entertainment and relaxation ensures that families can enjoy quality time together. Whether you're indulging in delicious food, sipping on fine wine, or watching your kids play in the jungle gym area, Hillcrest offers a wholesome experience that caters to both adults and children.
Kiddie pairings are now also available ensuring that the children are part of the experience, offering them a selection of sweet beverages and delicious food to enjoy. The Hillcrest Wine Estate is not only family-friendly but also hosts live music, festivals, and occasional drive-in theatres featuring beloved movies. The estate's quarry dam offers an ideal setting for teaching kids the art of fishing, making it a diverse and exciting destination for family entertainment
Address: M13, Durbanville, Cape Town
Website: https://hillcrestfarm.co.za/
Contact Number:021 970 5800
Joostenberg Farm and Winery 🐑


The Joostenberg Bistro provides a relaxed dining experience, complemented by beautiful surroundings. The establishment is a representation of the many excellent family restaurants in and around Cape Town. Families can enjoy the vast outdoor area, allowing children to play freely while parents unwind. This space adds to the charm of the estate, inviting families to enjoy leisurely picnics, al fresco meals, and exciting adventures on the sprawling grounds.
At Joostenberg Wine Estate, the Joostenberg Bistro offers casual bistro dining, while the Organic Winery takes you through the different wines and pairings available at this gorgeous estate. Joostenberg offers a nature-filled experience for children of all ages with a vast amount of adventure, not to mention an up-close moment with adorable farm animals.
Address:Wine Estate, Hoopenberg Road, Muldersvlei, Stellenbosch
Website: https://joostenberg.co.za/
Contact Number:021 200 9903
D'Aria Wine Estates 🍭


D'Aria Wine Estate welcomes families with its child-friendly atmosphere. This area offers an ideal space for children, featuring a playground that can also be used as a party venue. While a fee applies, the venue ensures fun with a tuckshop offering limited food and drinks. Safety is prioritized, as the play park is exclusively for children aged 13 and younger, guaranteeing a secure play environment. The presence of CCTV cameras and ample lighting further enhances security, allowing parents to relax while their little ones enjoy a worry-free and enjoyable experience, even letting their kids in on the experience by offering a kiddie pairing so no one feels left out.
Address: D'Aria Estate, Tygerberg Valley Road, Durbanville,
Website: https://www.dariawinery.co.za/
Contact Number:021 801 6772
Altydgedacht Wine Estate 🌄
Altydgedacht Wine Estate is a haven for families seeking diverse and exciting experiences. Beyond its rustic charm, this estate offers a vast amount of activities catering to kids of all ages. The on-site horse-riding school allows advanced booking for horseback outrides through the vineyards or lessons for young equestrians. Altydgedacht Wine Estate ensures that children and parents can enjoy quality time together while immersing themselves in nature and adventure. It's a place where family bonds are strengthened through shared experiences and unforgettable moments.
Address: Altydgedacht Tygerberg Valley Road, Cape Town, South Africa
Contact Number: 021 976 1295
Klein Roosboom Boutique Winery 💛


Klein Roosboom stands out as a child-friendly wine estate renowned for its unique cave-like tasting rooms. Beyond its innovative designs, this estate offers an array of family-friendly amenities. The outdoor wine-tasting veranda has a dedicated play area and jungle gym, ensuring kids can have a blast while parents enjoy wine tastings. Adding to the appeal is Jean's Restaurant and Deli, a haven serving freshly baked pastries and a delightful range of artisanal picnic foods. Klein Roosboom is not only a place of innovative wine experiences but also a haven where families can come together to enjoy quality time and delectable treats.
Address: Tygerberg Valley Rd, Durbanville, Cape Town
Website: https://kleinroosboom.co.za/
Contact Number:+27 860 572 572
Facebook: https://www.facebook.com/kleinroosboom/
Instagram: https://www.instagram.com/kleinroosboom/?hl=en
Maastricht Wine Farm 🍾

Maastricht wine farm boasts an incredibly warm and inviting atmosphere, making it an ideal destination for families. The estate provides a perfect child-friendly setting, featuring an expansive open space where kids can unleash their energy with balls and outdoor toys.
While they play, parents can relax on comfortable black and white bean bags under the sunshine, indulging in the estate's exceptional boutique wine flight. Maastricht effortlessly combines relaxation with enjoyment for the entire family, offering a harmonious blend of outdoor play and delightful wine tasting, creating unforgettable moments for both young and old.
Address:Maastricht Farm, Tygerberg Valley Road, Durbanville
Website: https://maastricht.co.za/
Contact Number:076 540 5105
Facebook: https://www.facebook.com/maastrichtwines
Instagram: https://www.instagram.com/Maastrichtwines/
---
The Western Cape's child-friendly wine farms offer a perfect blend of relaxation and adventure for the entire family. From luxurious accommodations to captivating play areas and engaging activities, these wine farms provide an unforgettable experience where both parents and children can create cherished memories. Whether you're tasting wines, enjoying delicious meals, or simply soaking in the scenic beauty, these wine farms are a must-visit for families seeking a memorable getaway in the heart of South Africa's wine country.