Food Delivery services have become a major part of everyday life for most people in today's world and Cape Town is no exception. Many folks work all day and to try and fit everything you need to do into a 24-hour day can be challenging, it's always great when something comes along to make your busy life easier to manage. So no more waiting in line at the grocery store or trying to find parking after sitting in traffic because the top food delivery services in Cape Town have it all covered. Cape Town's food delivery services are a few clicks away from getting it done.
What is a Food Delivery Service 💭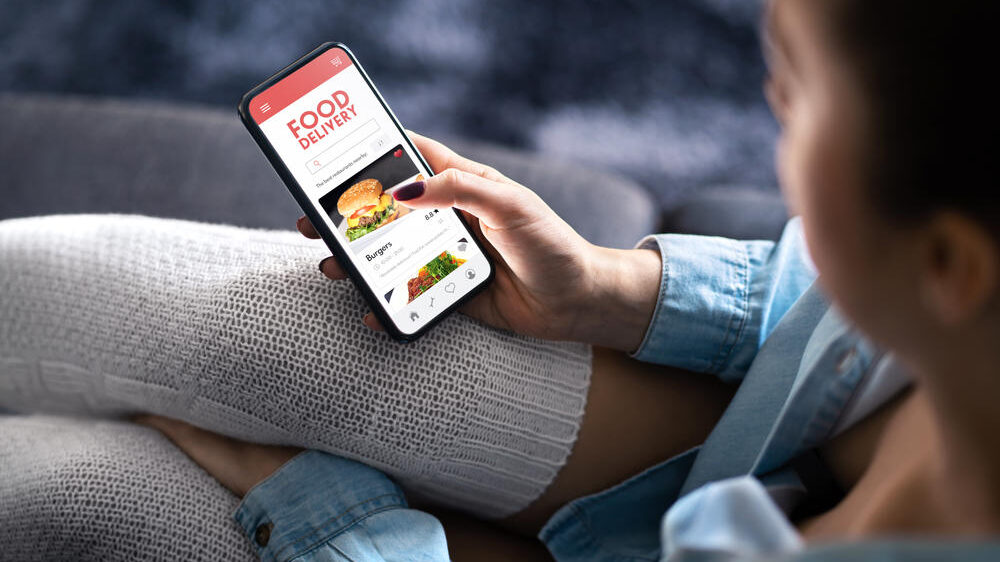 A food delivery service is a modern dining solution that has gained immense popularity, especially in bustling metropolitan areas like Cape Town. It involves ordering food from a restaurant, eatery, or grocery store, and having it delivered to your doorstep. The concept is simple yet incredibly convenient, allowing customers to enjoy restaurant-quality meals or grocery items without the need to leave their homes or accommodation.
In Cape Town, food delivery services offer a range of options, catering to all preferences. Whether you're craving a local delicacy, international cuisine, or even ingredients for a home-cooked meal, these services have it all. Let's explore the various aspects of these services that make them an attractive option for both tourists and residents.
The Convenience of Food Delivery 🛵


One of the most significant advantages of food delivery in Cape Town is the time it saves. Instead of spending hours commuting to a restaurant or grocery store, customers can browse through a menu or online grocery catalogue, place an order, and have their chosen items delivered to their doorstep. This allows visitors to maximize their time exploring the city's attractions, while locals can focus on other daily activities. Cape Town's food delivery services boast extensive menus that cater to all tastes. Whether you're in the mood for a juicy burger, a hearty pizza, a traditional South African bunny chow, or even gourmet sushi, the options are practically limitless.
For tourists who may not be well-versed in the local languages, ordering food through delivery services can be a language-friendly option. Most food delivery apps and websites are available in multiple languages, ensuring that you can easily navigate and place your order, even if you're not fluent in one of the official languages. In the wake of global events such as the COVID-19 pandemic, the health and safety aspect of food delivery cannot be overstated. It allows for contactless transactions, reducing the risk of viral transmission. Food delivery services adhere to strict hygiene and safety guidelines, providing peace of mind for customers.
Pick n Pay Delivery 🛒


Pick n Pay, one of South Africa's leading supermarket chains has embraced the convenience of food delivery through its online shopping platform. This service is not only ideal for Cape Town locals looking for grocery delivery but also for tourists who prefer preparing their meals during their stay. Pick n Pay's online shopping platform allows customers to browse various groceries, fresh produce, and household items. Whether you're looking for ingredients to cook a traditional South African dish or simply need to restock your accommodations' pantry, Pick n Pay has you covered.
Customers can select a delivery slot that suits their schedule, making it easy to coordinate the arrival of groceries with their planned activities. This flexibility is particularly useful for travellers with busy itineraries. Pick n Pay is known for its commitment to quality and freshness. When you order groceries through their delivery service, you can expect the same level of quality you'd find in their physical stores.
Website: https://www.pnp.co.za/asap-same-day-delivery
Contact Number: 021 003 1600
Uber Eats 🍕


Uber Eats is a global food delivery platform that has made its mark in Cape Town's food scene. Known for its user-friendly app and extensive restaurant network, Uber Eats is a go-to option for foodies looking to indulge in diverse flavours without leaving their accommodations. Uber Eats partners with a multitude of restaurants in Cape Town, ranging from local eateries serving traditional dishes to high-end gourmet establishments. This means you can savour everything from boerewors rolls to international cuisines like Indian, Italian, and Japanese, all delivered to your doorstep.
The Uber Eats app is incredibly easy to use. With its intuitive interface, you can quickly browse through menus, place orders, and track your delivery in real-time. This convenience is appreciated by both locals and tourists who may not be familiar with the city's dining options. Uber Eats is known for its speedy and reliable delivery service. Whether you're staying in the heart of Cape Town or in a more remote area, you can count on your food arriving promptly and in excellent condition. Uber Eats allows you to customize your orders, making it a great choice for those with specific dietary preferences or allergies. Whether you're vegetarian, vegan, or gluten-free, you can find suitable options and adjust your order accordingly.
Website: https://www.ubereats.com/za
Mr D Food 💙


Mr D Food is a South African-born food delivery service that has gained a loyal following in Cape Town. With a focus on convenience and variety, it's a preferred choice for both locals and tourists looking for an array of dining options. Mr D Food partners with various restaurants, ensuring a wide array of cuisine options for its customers. Whether you're hankering for a spicy Durban curry, a classic South African braai, or a comforting plate of pasta, you'll find it here.
Mr D Food often offers promotions and discounts, making it an attractive choice for those looking to enjoy delicious meals without breaking the bank. For tourists, this is a great way to experience local cuisine without overspending. The Mr D Food app allows customers to track the delivery progress in real time. This feature is especially valuable for tourists who want to ensure that their food will arrive when they need it. By using Mr D Food, you're enjoying tasty meals and supporting local Cape Town restaurants and eateries, which is crucial for the city's economy.
Website: https://www.mrdfood.com/food-delivery/cape-town
Checkers Sixty60 🛍️


Checkers Sixty60 is a grocery delivery service that brings the supermarket to your doorstep. While it doesn't offer restaurant meals, it's an excellent option for those who prefer to cook their own food during their stay in Cape Town. Checkers Sixty60 offers a wide selection of groceries and household items. From fresh produce to pantry staples, you can find everything you need to prepare meals in your accommodation.
The Checkers Sixty60 app is designed for easy navigation. Users can quickly search for products, add them to their cart, and choose a convenient delivery time slot. Checkers Sixty60 prides itself on its same-day delivery service. This is particularly beneficial for tourists who may want to stock up on supplies shortly after their arrival in Cape Town. Checkers, as a renowned South African supermarket brand, maintains high standards for the quality of its products. You can trust that the groceries you order will be fresh and of excellent quality.
Website: https://www.checkers.co.za/sixty60
Contact Number: 0800 01 07 09
Woolworths Delivery 🖤


Woolworths is a well-known supermarket chain in South Africa, and its online shopping and delivery service is a reliable choice for tourists and locals alike. Woolworths is synonymous with quality. When you order groceries from Woolworths, you can expect premium products, including fresh produce, gourmet items, and organic options. Woolworths is committed to sustainability, and their delivery service often incorporates eco-friendly packaging and practices. This is an attractive feature for environmentally conscious tourists.
Woolworths offers a range of delivery options, including same-day and next-day delivery, allowing customers to choose a time that suits their schedule. In addition to groceries, Woolworths also offers a wide range of non-food items, including clothing, home goods, and beauty products. This makes it a one-stop shop for all your needs.
Website: https://www.woolworths.co.za/dept/Food/_/N-1z13sk5
Wanting To Learn How To Cook A Traditional Cape Malay Dish? 🍛
From Pick n Pay's convenient grocery deliveries to Uber Eats' vast restaurant network, Mr D Food's affordability, Checkers Sixty60's same-day grocery service, and Woolworths' commitment to quality and sustainability, there is a food delivery option for every palate and preference. So, the next time you find yourself in Cape Town, don't miss the opportunity to savour the city's food with the convenience of food delivery. Enjoy the extra time you have exploring Cape Town and savour the mouthwatering flavours of this awesome city, all from the comfort of your accommodation. Cape Town's food delivery services truly bring the world to your doorstep, one delicious dish at a time.