Stellenbosch is a town located in the Western Cape province of South Africa, approximately 50 kilometres east of Cape Town. It is one of the oldest towns in South Africa and is known for its beautiful natural scenery, historic architecture, and world-renowned wine industry. We will explore the town in more detail, including its history, geography, culture, economy, and attractions.
History of Stellenbosch 📜
The town of Stellenbosch was founded in 1679 by the Dutch Governor of the Cape Colony, Simon van der Stel. The town was named after him and was initially established as a centre for agriculture, particularly the cultivation of grapes and the production of wine. Over time, the area grew into a prosperous farming community, with many large estates producing some of the best wines in the world.
During the 18th and 19th centuries, the town played an important role in South Africa's political and cultural development. The town was a hub of intellectual and cultural activity, with the establishment of the Stellenbosch University in 1866 and the founding of the Stellenbosch Literary Society in 1881. Many famous South African politicians, artists, and writers, including Jan Smuts, J.M. Coetzee, and Christiaan Barnard, have roots in this town.
The Town's Culture 🫂
The town is a diverse and multicultural town, with a rich cultural heritage. It has a vibrant arts and culture scene, with many galleries, museums, and theatres showcasing the work of local artists and performers. Stellenbosch University is located in Stellenbosch Central and is also home to a number of cultural institutions, including the Stellenbosch Conservatorium, the Stellenbosch Institute for Advanced Study, and the Stellenbosch International Chamber Music Festival.
One of the most notable cultural events in Stellenbosch is the annual Oude Libertas Summer Concert Series, which takes place every year between November and March. The series features a wide range of musical performances, including classical, jazz, rock, and pop. Other cultural events in the town include the Stellenbosch Wine Festival, the Stellenbosch Literary Festival, and the Woordfees, a festival of Afrikaans literature and culture.


Stellenbosch Accommodation 🏘️
Stellenbosch offers an array of accommodation options that perfectly complement its charming and scenic setting. From upscale hotels to boutique guest houses in Stellenbosch, visitors can find the perfect place to rest and rejuvenate during their stay. Many accommodations in Stellenbosch feature stylish and comfortable rooms, often with stunning views of vineyards or mountains. With amenities like swimming pools, spa facilities, and on-site dining, guests can indulge in a luxurious and relaxing experience. There are also many options for self-catering accommodation in Stellenbosch if you are on the search for a more personalised stay or take comfort in staying at The Stellenbosch Hotel.
For travellers seeking a more intimate and personalized stay, Stellenbosch is also home to several boutique guesthouses. These establishments provide a cosy atmosphere and warm hospitality, often housed in beautifully restored historic buildings. Guests can expect tastefully decorated rooms, personalized service, and a chance to connect with the local culture and community. Staying in Stellenbosch allows visitors to immerse themselves in the town's ambience and enjoy a comfortable retreat amidst the breathtaking landscapes and vineyards that surround it.
Wine Farms Stellenbosch 🍇
The region's wine farms boast a rich history, with some dating back several centuries, and showcase a wide variety of grape varietals. Visitors can indulge in wine tastings, and cellar tours, and enjoy exquisite culinary experiences amidst vineyards framed by majestic mountains. Stellenbosch is truly a haven for wine enthusiasts seeking to immerse themselves in the art and flavours of South African winemaking not to mention an exciting tour of the Stellenbosch vineyards.
The wine farms in Stellenbosch not only produce exceptional wines but also offer an unforgettable cultural experience. Steeped in tradition and surrounded by breathtaking landscapes, these farms provide a glimpse into the heritage and craftsmanship of winemaking. Visitors can explore charming cellar doors, sample award-winning wines, and engage with passionate winemakers who are eager to share their expertise. The Stellenbosch wine farms offer an idyllic retreat, combining a love for wine with a deep appreciation for the beauty of the region, making it a must-visit destination for wine lovers and travellers alike.
Stellenbosch Restaurants 🍽️
The town is home to a variety of restaurants that showcase the best of South African cuisine. From upscale fine dining establishments to casual eateries, Stellenbosch offers something for every taste and budget. Many restaurants in Stellenbosch take advantage of the region's rich agricultural heritage, incorporating fresh, locally sourced ingredients into their menus. Whether you're craving traditional dishes with a modern twist or looking to explore the flavours of South Africa through an adventurous tasting menu, Stellenbosch restaurants deliver a memorable dining experience.
One of the highlights of dining in Stellenbosch is the opportunity to pair your meal with exceptional local wines. Many restaurants in the area feature extensive wine lists that showcase the renowned wines produced in Stellenbosch and the surrounding wineries such as The Wine Glass Stellenbosch. The wine selection often includes a wide range of varietals, from crisp whites to robust reds, allowing diners to complement their dishes perfectly. With stunning vineyard views and cosy outdoor patios, Stellenbosch restaurants create an inviting atmosphere where you can savour delectable food, sip on world-class wines, and immerse yourself in the charm and beauty of the region. From a well-paired dinner to a scrumptious breakfast in Stellenbosch, this town brings everything to the party.
Economy in Stellenbosch 🏫
The economy of Stellenbosch is primarily driven by agriculture, with the wine industry playing a major role. The town is home to some of the most famous wine estates in the world, including Meerlust, Rustenberg, and Kanonkop. These estates produce a wide range of wines, including Chenin Blanc, Cabernet Sauvignon, and Pinotage.
The town is also a hub for education, research, and innovation. Stellenbosch University is one of the top universities in South Africa, and the town is home to a number of research institutions and technology companies. The Stellenbosch Innovation District, a partnership between the university and the local government, is working to promote entrepreneurship and innovation in the region.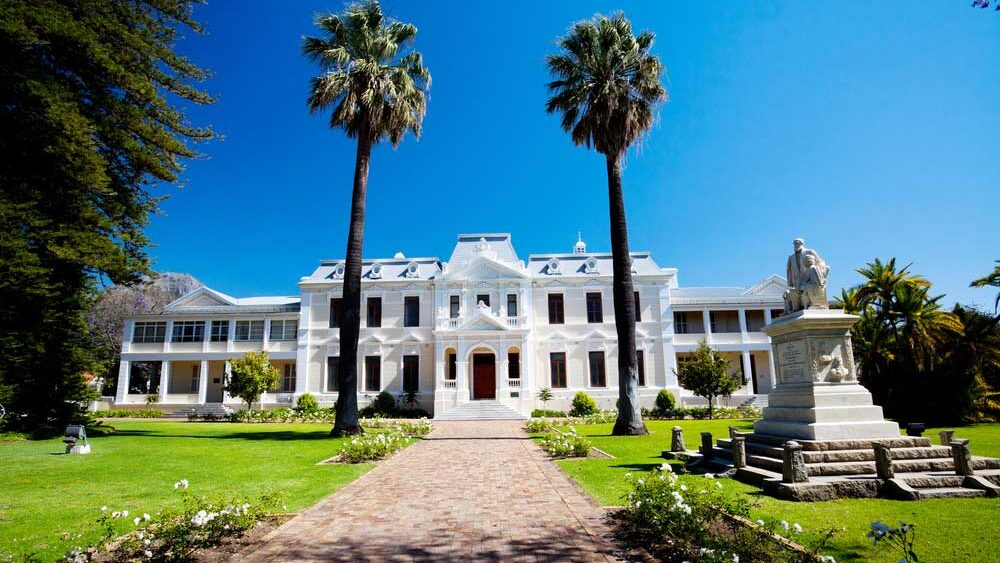 Things to do in Stellenbosch 🍷
Stellenbosch is a popular tourist destination, with a wide range of attractions and activities for visitors to enjoy. Some of the most popular attractions in the area include:
Wine tasting: The town is renowned for its wine industry and is home to more than 200 wine estates. Visitors can enjoy wine tastings, cellar tours, and food and wine pairings at many of the estates. Some of the most popular wine estates in Stellenbosch include Spier, Warwick, and Simonsig.

Hiking and nature trails: The area is surrounded by beautiful mountains and nature reserves, making it an ideal destination for hiking and nature enthusiasts. The Jonkershoek Nature Reserve is a popular destination for hiking and features a number of trails ranging in difficulty from easy to challenging.

Historical sites and architecture: The place has a rich history and is home to many historical sites and buildings. The town is known for its Cape Dutch architecture, with many of the buildings dating back to the 18th and 19th centuries. Visitors can take a walking tour of the town and see landmarks such as the Stellenbosch Village Museum and the Moederkerk.

Art galleries and museums: The area is known to have a thriving arts and culture scene, with many galleries and museums showcasing the work of local and international artists. The Rupert Museum and the Stellenbosch Art Gallery are popular destinations for art lovers, while the Stellenbosch Museum and the Toy and Miniature Museum offer a glimpse into the town's history and culture.

Food and restaurants: The town is home to a variety of restaurants and cafes, offering a range of cuisines from traditional South African dishes to international cuisine. The town is also known for its artisanal food and drink producers, including cheese makers, chocolatiers, and craft breweries.

Festivals and events: The town hosts a number of festivals and events throughout the year, celebrating everything from wine and food to music and culture. Some of the most popular events include the Stellenbosch Wine Festival, the Woordfees, and the Stellenbosch Market.

Stellenbosch Spa: Indulge in ultimate relaxation and rejuvenation by visiting a spa in Stellenbosch. Immerse yourself in tranquil surroundings, skilled therapists, and a range of luxurious treatments that will leave you feeling pampered and refreshed.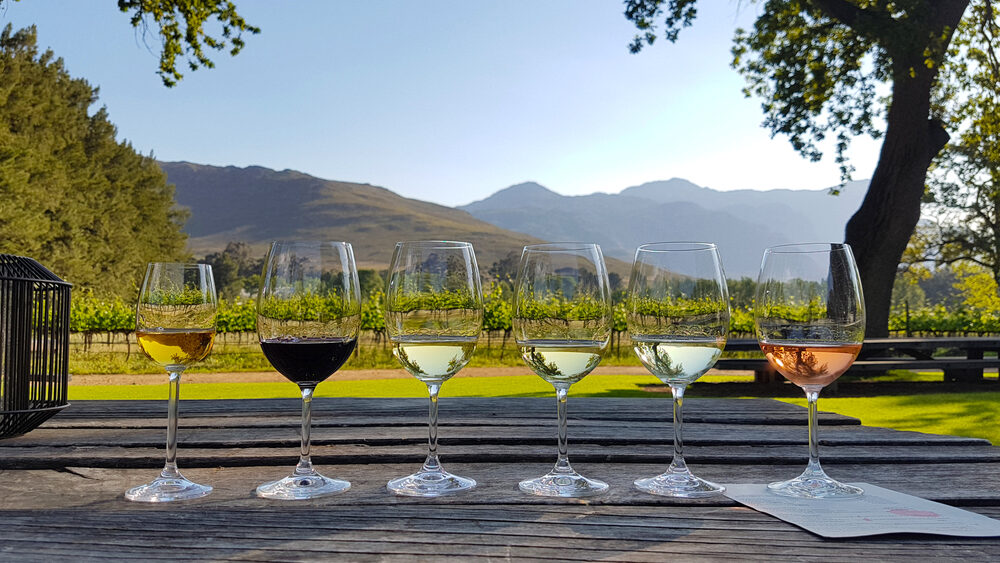 How to Get to Stellenbosch 🚗
Stellenbosch is situated in the heart of the Cape Winelands, surrounded by picturesque mountains and vineyards. The town is located in the Jonkershoek River valley, which is part of the larger Cape Fold Mountain Range. The climate there is Mediterranean, with warm, dry summers and cool, wet winters. The town receives an average annual rainfall of around 650mm, with most of the rain falling during the winter months.
---
Stellenbosch is a beautiful and historic town located in the heart of the Cape Winelands in South Africa. The town is renowned for its wine industry, natural scenery, cultural heritage, and thriving arts and culture scene. Visitors can enjoy a range of activities and attractions, including wine tastings, hiking, historical sites, and festivals and events. This town is a must-visit destination for anyone travelling to South Africa.
Check out Yr Stellenbosch (Stellenbosch forecast) by clicking here
---
FAQ
Q – How to apply at Stellenbosch University?
A – To apply to Stellenbosch University, you can visit its official website and follow the application process outlined for undergraduate or postgraduate programs. Make sure to check the specific admission requirements and deadlines for the program you are interested in.

Q – What to do in Stellenbosch?
A – Stellenbosch offers a wealth of attractions and activities. You can explore the renowned wine farms and indulge in wine tastings, visit historical sites like the Stellenbosch Museum or the Village Museum, take a leisurely stroll through the charming town centre, or embark on nature walks and hiking trails in the surrounding mountains.

Q – Are there any guided tours available in Stellenbosch?
A – Yes, there are various guided tours available in Stellenbosch. You can join wine tours that take you to multiple vineyards, cultural tours that explore the town's heritage, or even adventure tours that offer outdoor activities like mountain biking or zip-lining.

Q – How far is Stellenbosch from Cape Town?
A – Stellenbosch is a drive away, from Stellenbosch to Cape Town it will take you about 50 minutes.
---
Looking For a Unique Wine Tasting Experience?
Experience Cape Town like never before with the Franschhoek Wine Tram in South Africa located just 29 minutes from Stellenbosch. Don't miss this unique opportunity to journey through stunning vineyards, taste exquisite wines, and soak up the region's captivating history and landscapes. Unforgettable memories await aboard this charming tram ride.
Got Your Kids With You?
Looking for a family-friendly excursion? Monkey Town is the place to be! This lively attraction offers a delightful experience for all ages. Immerse yourself in a vibrant world of playful monkeys as they swing from trees, entertain with their antics, and capture your heart. With interactive exhibits, educational programs, and a welcoming atmosphere, Monkey Town promises an unforgettable adventure for your entire family.