Indulging in the decadent world of chocolate has never been more delightful than at Honest Chocolate Cafe in Cape Town. Tucked away in a cosy corner of the city, this charming cafe is a haven for chocolate lovers, offering a unique and unforgettable experience that goes beyond just indulging in delicious treats. From its artisanal chocolates to its warm and welcoming ambience, Honest Chocolate Cafe is a must-visit destination for any chocolate enthusiast.
Exquisite Chocolates that Delight the Senses


At Honest Chocolate Cafe, chocolate is truly an art form. Using only the finest ethically-sourced cacao beans, the cafe's chocolatiers craft each piece of chocolate with care and precision, resulting in exquisite treats that are as visually stunning as they are delicious. The cafe offers a wide range of flavours, from classic dark chocolate with its rich and intense notes to unique combinations that push the boundaries of traditional chocolate offerings.
Imagine biting into a dark chocolate truffle infused with fragrant rosemary or savouring a milk chocolate bar with a sprinkle of sea salt that enhances the sweetness of the chocolate. The cafe also offers chocolates with different flavours such as chilli, ginger, and cardamom, which add a surprising twist to the familiar taste of chocolate. One of the cafe's signature creations is its caramel-filled chocolate, made with a luscious homemade caramel that oozes out when you take a bite.
The combination of the smooth chocolate shell and the gooey caramel centre creates a taste explosion in your mouth, leaving you craving for more. Honest Chocolate Cafe also caters to special dietary needs, offering vegan and sugar-free options without compromising on taste. It's a testament to the cafe's commitment to providing a truly inclusive and delightful chocolate experience for everyone.
A Unique and Intimate Chocolate-Making Experience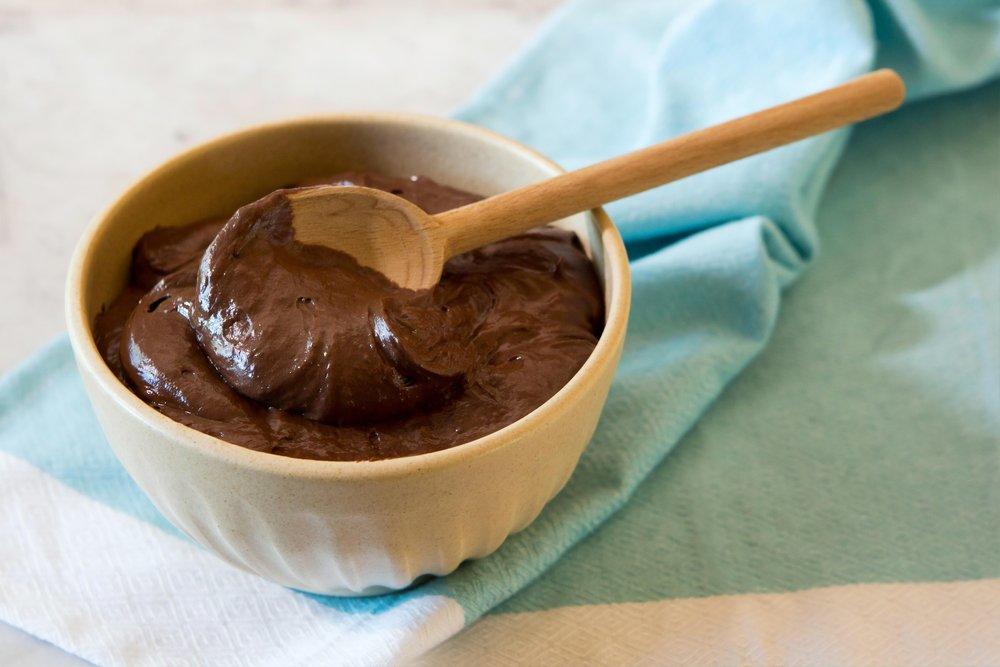 At Honest Chocolate Cafe, the chocolate experience goes beyond just savouring the delicious treats. The cafe offers a unique and interactive chocolate-making workshop that allows you to create your own custom chocolates, guided by expert chocolatiers. Imagine rolling up your sleeves and getting hands-on with the chocolate-making process.
From tempering the chocolate to creating your own fillings and toppings, you'll learn the art and science of crafting exquisite chocolates. It's a truly immersive and educational experience that is perfect for chocolate enthusiasts of all ages. The workshop is also a perfect activity for special occasions such as birthdays, bridal showers, or team-building events. You can gather with your loved ones in the cafe's cosy corner, surrounded by the aroma of freshly made chocolate, and create sweet memories as you craft your own custom chocolates to take home.
An Ambience that Warms the Heart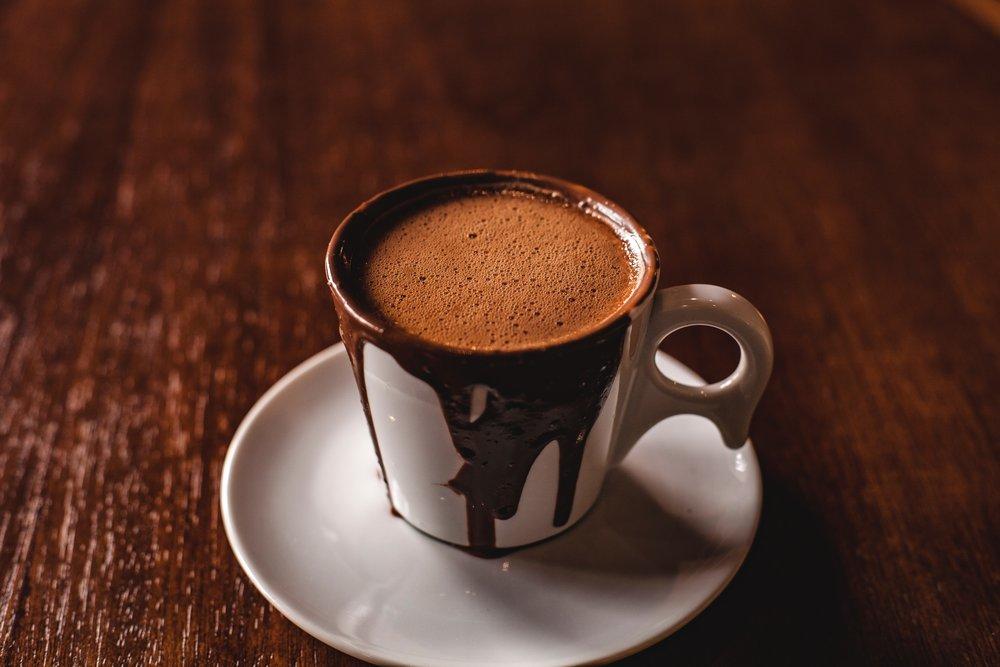 As you step into Honest Chocolate Cafe, you're greeted with a warm and inviting ambience that instantly makes you feel at home. The cosy interior is adorned with rustic wooden furniture, soft lighting, and walls adorned with cocoa pods and chocolate-themed artwork, creating a charming and intimate atmosphere that is perfect for indulging in chocolate delights. The friendly and knowledgeable staff at Honest Chocolate Cafe are always ready to welcome you with a smile and share their passion for chocolate.
They are happy to guide you through the menu, help you select the perfect chocolate treats, or answer any questions you may have about the chocolate-making process. Whether you choose to relax with a book and a cup of hot chocolate on a rainy day or catch up with friends over a chocolate-tasting platter, Honest Chocolate Cafe provides a serene and inviting space that makes you feel right at home.
Ethical and Sustainable Chocolate
One of the core values of Honest Chocolate Cafe is its commitment to ethical and sustainable practices. The cafe sources its cacao beans from small-scale farmers who follow environmentally friendly and socially responsible practices, ensuring that the entire chocolate-making process is environmentally and socially responsible. The cafe takes pride in working directly with cacao farmers, building long-term relationships, and paying them fair prices for their beans.
This not only supports local communities but also promotes sustainable farming practices, protecting the fragile ecosystems where cacao is grown. Honest Chocolate Cafe uses organic and locally sourced ingredients whenever possible, reducing the carbon footprint associated with transporting ingredients from far-flung locations. The cafe also minimizes waste by using eco-friendly packaging and recycling as much as possible.
By choosing Honest Chocolate Cafe, not only do you get to indulge in delicious chocolates, but you also support a business that is committed to making a positive impact on the environment and the communities involved in the chocolate-making process.
Events and Special Offerings


Honest Chocolate Cafe goes beyond just being a chocolate cafe, offering a range of special events and offerings that elevate the chocolate experience to new heights. From chocolate tastings to special collaborations with local artisans, there's always something exciting happening at the cafe.
The cafe often hosts chocolate-themed workshops and tastings, where you can learn about the history and science of chocolate, discover new flavour combinations, and even learn how to create your own chocolate bars. These events are not only informative but also interactive and fun, providing a unique and memorable experience for chocolate enthusiasts.
Honest Chocolate Cafe collaborates with local artisans and food experts to create limited-edition chocolate treats. These collaborations bring together the best of Cape Town's culinary talents, resulting in innovative and delicious chocolate creations that are exclusive to the cafe. From chocolate infused with local botanicals to truffles made with local spirits, these limited-edition offerings are a true celebration of Cape Town's food scene.
Perfectly Located in Cape Town's Creative Hub
Nestled in the heart of Cape Town's creative hub, Honest Chocolate Cafe is located in the vibrant neighbourhood of Woodstock and has another branch in the City Centre. This area is known for its thriving arts and food scene, with numerous galleries, boutiques, and eateries that reflect the city's diverse culture and creative spirit.
Visiting Honest Chocolate Cafe gives you the opportunity to explore the surrounding neighbourhood and discover other hidden gems in Woodstock and Cape Town City Centre. You can take a stroll down the bustling streets lined with colourful street art, visit local art galleries, or browse through the unique boutiques and craft stores that showcase local talents.
Woodstock is a melting pot of cultures and cuisines, offering a diverse range of culinary experiences. From trendy cafes to hipster breweries, you'll find a plethora of dining options that cater to different tastes and preferences. Honest Chocolate Cafe is a perfect addition to this vibrant food scene, offering a one-of-a-kind chocolate experience that complements the creative and eclectic spirit of Woodstock.
---
Honest Chocolate Cafe in Cape Town is a haven for chocolate lovers, offering a unique and memorable experience that goes beyond just indulging in delicious treats. With its exquisite chocolates, interactive chocolate-making workshops, warm ambience, and commitment to ethical and sustainable practices, the cafe stands out as a must-visit destination for anyone who appreciates the art of chocolate.
Located in the heart of Cape Town's creative hub, Honest Chocolate Cafe is perfectly situated to immerse you in the city's diverse culture and culinary scene. Whether you're a local looking for a unique chocolate experience or a tourist seeking a delightful culinary adventure, a visit to Honest Chocolate Cafe is sure to delight your senses and leave you with unforgettable memories. So why wait? Treat yourself to a chocolate dream come true at Honest Chocolate Cafe in Cape Town!
Website: https://honestchocolate.co.za/