Cape Town, with its breathtaking landscapes and rich cultural tapestry, is often celebrated for its natural beauty. Yet, beneath the surface of this South African jewel lies another treasure trove – its diverse and vibrant culinary scene. There are a plethora of well-known dining establishments in Cape Town and surrounds, there are hidden gems tucked away in its nooks and crannies, waiting to be discovered by adventurous food enthusiasts.
In this gastronomic journey, we'll explore ten of Cape Town's most intriguing hidden gem restaurants. These culinary hideaways have earned a reputation for their exceptional food, unique ambience, and often, their well-guarded secrecy. So, fasten your seatbelts, as we embark on a voyage through the lesser-known, but equally delectable side of Cape Town's food scene.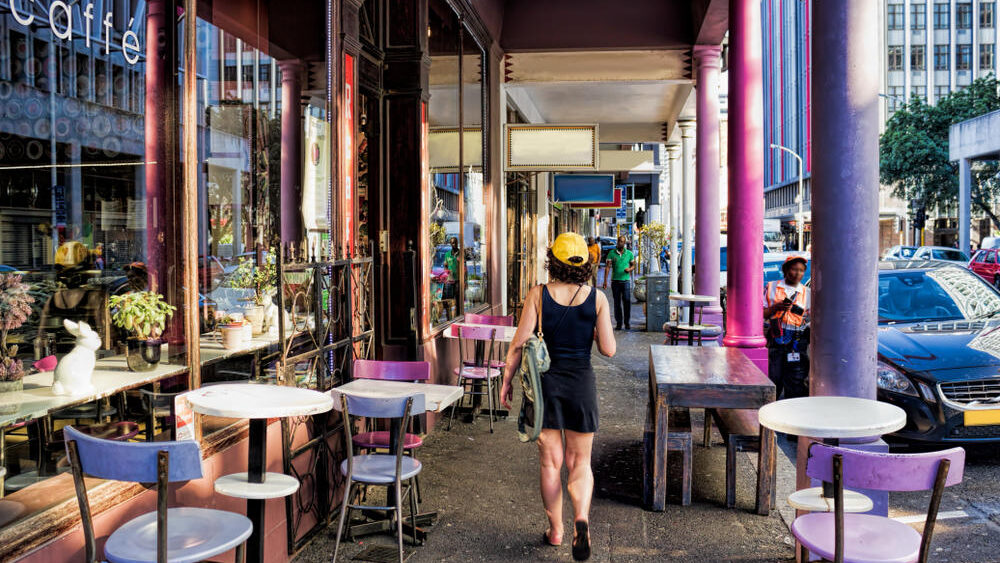 Cape Town's culinary treasures often lie tucked away, waiting to be discovered by adventurous food enthusiasts. To embark on a quest for these hidden gem restaurants, you'll want to adopt a few savvy strategies.
First, ask the locals
Cape Town residents are the true connoisseurs of the city's dining scene. Strike up conversations with friendly locals, whether it's the barista at your morning coffee spot, the shop owner next door, or the Uber driver taking you around town. They're likely to reveal their personal favourites, which could lead you to charming family-owned eateries or unassuming cafes that serve up remarkable dishes.
Next, explore Cape Town actively
This city's culinary magic often reveals itself as you wander through its diverse neighbourhoods. Take leisurely strolls, explore side streets, and don't shy away from areas less frequented by tourists but always stay aware of your surroundings. The city's culinary scene mirrors its multicultural fabric, so you might stumble upon a hidden gem while ambling through the colourful streets of Bo-Kaap or along the shores of Kalk Bay.
Lastly, embrace culinary adventures
Don't be afraid to try something new and unfamiliar. Cape Town's cuisine reflects a rich tapestry of influences, from indigenous flavours to international fusions. Venture beyond your comfort zone and sample local delights like bobotie, bunny chow, or Gatsby sandwiches. Even if you can't decipher the entire menu, ordering something unfamiliar can lead to delightful discoveries.
These strategies, combined with an open-minded approach, can help you unearth Cape Town's culinary treasures and dive headfirst into the city's vibrant food culture. Whether you're chatting with locals, exploring neighbourhoods, or trying new dishes, your quest for hidden gem restaurants will be a journey of culinary delights and memorable discoveries.
Urban Playground


Urban Playground is a vibrant and unexpected culinary gem nestled in the heart of Cape Town. This restaurant, founded by Peter and Debbie Ayub alongside their son, Byron, has transformed an unassuming corner of a Maitland business park into a hip and beloved eatery that has captured the hearts of locals. The ambience at Urban Playground is a unique blend of edgy street art, a laidback skateboard aesthetic, and a nostalgic soundtrack of 80s hits, creating an atmosphere that is both cool and inviting. This hidden gem provides a welcome escape from the typical dining in Cape Town.
What truly sets Urban Playground apart is its dedication to global street food, offering a menu that takes diners on a culinary journey around the world. From Polish kielbasa to Portuguese espetada, masala steak to vindaloo bunny chow, and Asian pork belly to hand-stretched artisanal pizzas, the diverse range of dishes showcases the restaurant's commitment to creating simple yet flavorful food.
Whether you choose to be served at the wooden benches in the back courtyard, surrounded by lush plants and bamboo shade, or opt for the streetside chill-out counter with a direct view of the bustling kitchen, you're in for an unforgettable dining experience. Plus, with a Table Mountain view above the urban skyline, Urban Playground offers a visual treat to accompany its delectable cuisine. This hidden gem proudly embodies the spirit of gourmet street food, making it a must-visit for anyone seeking a taste of Cape Town's culinary innovation and passion for sustainability.
Check the Urban Playground Menu
Address: 1A Coronation Court, Corner Coronation and Van Wyk Streets, Maitland, Cape Town
Website: https://urbanplayground.capetown/
Contact Number: 082 337 6240
Aegir Project


In the heart of Noordhoek, the Aegir Project Brewery stands as a hidden gem on Cape Town's culinary map. Since its inception in 2015, Aegir Project has evolved from a modest brewery with an unwavering passion for exploring new dimensions of flavour into a warm and inviting establishment that beckons both locals and tourists alike. At the core of the Aegir Project lies a commitment to delivering an exceptional culinary experience, making it a cherished home away from home.
Aegir Project Taproom boasts a family-friendly atmosphere that perfectly complements its breathtaking location, offering patrons the chance to soak in the mesmerizing view of Noordhoek Beach from the sundowner deck while savouring a refreshing, ice-cold beer. This establishment is more than just a brewery; it's a culinary haven where guests can indulge in hand-stretched, Neapolitan-style sourdough pizzas or relish a delicious cup of coffee while watching their children play on the dedicated playground. Aegir Project's mission is to make every visitor feel like part of the family, a sentiment that resonates in every sip, every bite, and every moment spent in this hidden gem of Cape Town.
Check out the Aegir Project Menu
Address: 65 Beach Road, Noordhoek, Cape Town
Website: https://aegirprojectbrewery.com/
Contact Number: 066 587 9324
The Collective Hout Bay


The Collective Hout Bay, nestled within the historic Old Post Office building on Main Road, Hout Bay, is a hidden culinary treasure awaiting discovery in Cape Town. This unique establishment breathes new life into the iconic post office, now transformed into a gift and décor emporium featuring a collective of over 180 talented ceramic artists, furniture craftsmen, and creators. In this vibrant space, visitors are not only treated to an array of handcrafted treasures but also to the delightful offerings of the charming Collective Café.
The allure of the Collective Café lies in its open-air courtyard, shaded by umbrellas and ancient milkwood trees, providing a tranquil oasis for patrons. Here, hidden gem seekers can indulge in scrumptious breakfasts, delectable cakes and pastries, gourmet bagels, and organic coffee. Moreover, the Café extends its culinary artistry with an exceptional offering from the Test Kitchen cabin—a sumptuous harvest table buffet by chef Tamalyn Petch, showcasing an ever-changing daily menu of comfort food classics. To top it off, Simba's masterful sourdough bread, ciabatta, and croissants add a delightful touch to this culinary haven. The Collective Hout Bay is not only a testament to the creativity of local artisans and makers but also a haven for those in search of an unforgettable dining experience in Cape Town.
Address: 35 Main Rd, Scott Estate, Cape Town, 7806
Contact Number: 082 877 2822
Cape Farmhouse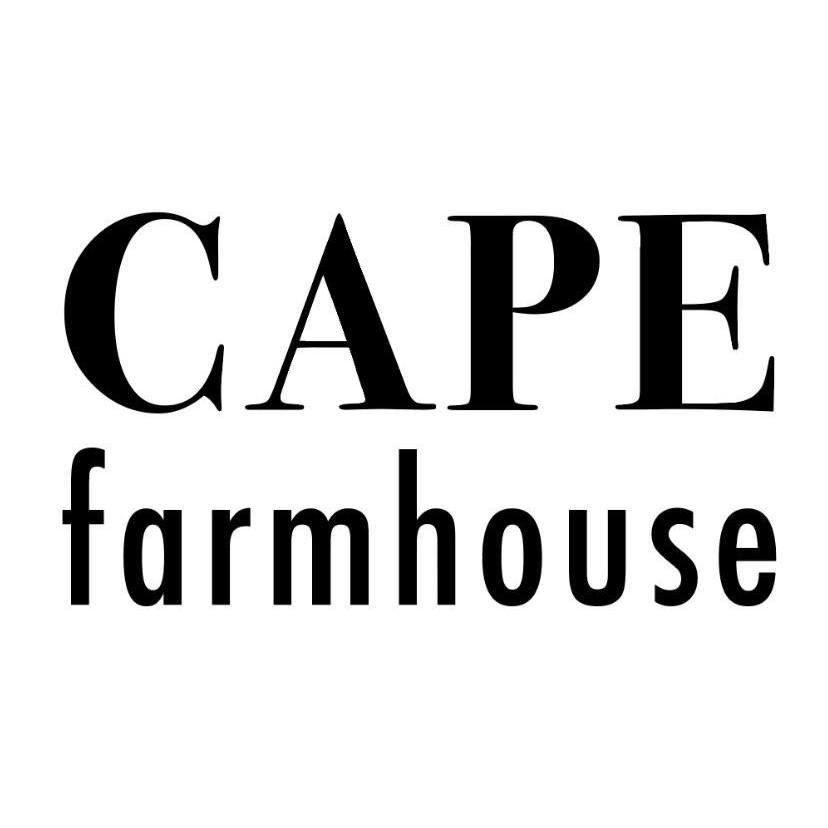 On the scenic route to Cape Point, Cape Farmhouse stands as a hidden culinary gem, inviting both locals and travellers to savour the essence of African-inspired cuisine within the walls of a historic farmhouse. This restaurant is a destination in its own right, offering a charming ambience that mirrors the rich history of the old farm building. Guests are treated to farm-style breakfasts, prepared with ingredients freshly sourced from the restaurant's organic garden, ensuring a delightful connection to the land. Whether dining indoors or al fresco under the shade of ancient oak trees, you'll be accompanied by the playful antics of squirrels, adding a touch of nature to your culinary journey.
Cape Farmhouse's menu boasts a delectable array of farm-style dishes and a lunchtime selection that pays homage to the diverse flavours of Africa. Breakfasts are a celebration of farm traditions, featuring homemade bread and free-range eggs, with much of the produce harvested from the property's own organic vegetable gardens. Beyond its culinary offerings, this hidden gem frequently hosts outdoor concerts on Saturday afternoons, showcasing some of South Africa's most talented musicians.
With its serene setting and relaxed atmosphere, these events become a must-attend for music lovers and those yearning to unwind amidst the natural beauty that surrounds Cape Farmhouse. This 250-year-old farmhouse is a testament to the rich history and vibrant culture of the Cape Point region, making it a unique local experience worth discovering.
Address: M65 & M66 Plateau Road, Red Hill, Cape Town
Contact Number: 084 999 3056
Whole Earth Café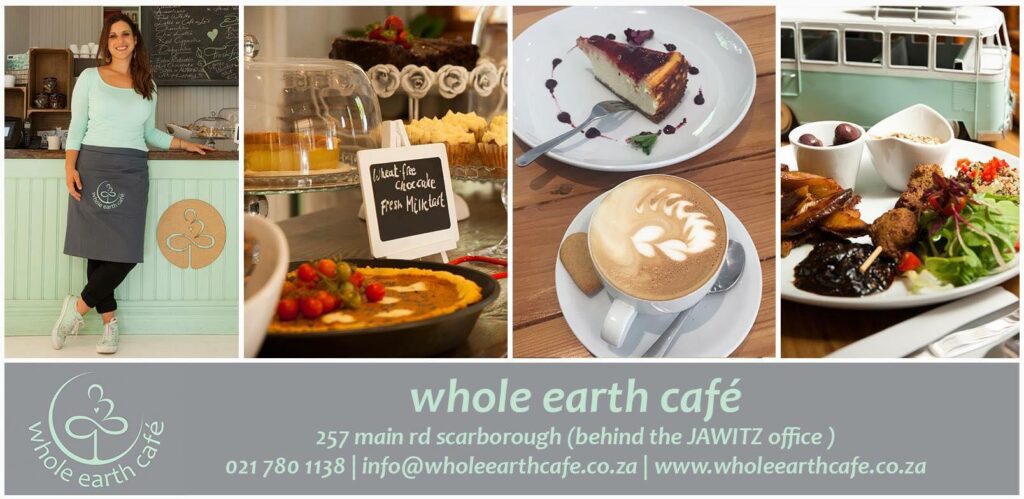 Within the tranquil embrace of Scarborough, Whole Earth Café is a hidden gem that effortlessly embodies the spirit of holistic and healthy dining in Cape Town. This café is a perfect match for the laid-back Scarborough vibe, featuring clapboard walls, a charming wooden and brick outdoor deck, and even a small play area for kids. Tucked away behind an unassuming estate agent office off the main road, ample parking ensures that patrons can easily access this culinary haven.
Whole Earth Café caters to a wide spectrum of tastes and dietary preferences, offering excellent coffee, fresh juices, invigorating smoothies, and indulgent milkshakes. With an extensive menu that boasts a plethora of vegan, vegetarian, and gluten-free options, such as the must-try beetroot falafel wrap, as well as fresh salads, hearty bowls, and even bacon-topped breakfasts and chicken burgers for meat enthusiasts, this café has something for everyone.
Whole Earth Café's friendly and relaxed ambience, coupled with generous portions, makes it a versatile dining destination. Whether you're in need of a post-cycle or surf breakfast or seeking a family-friendly spot for a leisurely beach-walk lunch, this café covers all bases. As part of their holistic lifestyle collection, this hidden gem invites patrons to step outside the hustle and bustle of Cape Town.
Be immersed in an experience that embraces nature and promotes a healthier lifestyle. With a commitment to sourcing the freshest local and ethically produced ingredients, Whole Earth Café ensures that every bite embodies both quality and sustainability. It's a haven where you can savour nourishment, find tranquillity, and embark on a journey of rejuvenation in the beautiful setting of Scarborough.
Address: 257 Main Road, Scarborough, Cape Town
Website: https://www.wholeearthcollection.com/
Contact Number: 021 780 1138
Joon
Tucked away on a serene back street in Muizenberg Village, Joon stands as a beloved hidden gem, embodying the heart and soul of this eclectic Cape Town community. Founded by the dynamic mother and daughter duo, June and Lindsay Homan, Joon exudes a warm and inviting ambience that has become a second home for locals and a welcoming haven for visitors. At its core, Joon is all about wholesome, homemade meals that bring people together in the spirit of friendship and fun.
Joon's ever-changing menu features a delightful array of hearty homemade specials, with their eggs benedict and crisp, thin-based pizzas being standout favourites. The café's inviting atmosphere extends a warm embrace to sandy-footed kids and furry four-legged friends, making it the perfect post-beach haven for breakfast after a morning stroll along the coast. Whether you choose to relax in the quirky and secluded back courtyard for leisurely lunches opt for cakes and coffee, or prefer to soak in the vibrant local atmosphere from the pavement tables on Palmer Road, Joon promises a memorable dining experience.
This is where locals gather daily, where everyone knows your name, and where milestones and celebrations are joyously marked. Poetry evenings, quiz nights, and live music events connect artists, the community, and curious out-of-town visitors, while annual festivities draw hundreds to the creative and quirky village of Muizenberg.
Check out the Joon Menu
Address: 40 Palmer Road, Muizenberg
Website: https://www.joonrestaurant.com/
Contact Number: 083 336 8305
Cheverells Farm


Just a short 60-minute drive from Cape Town, Cheverells Farm emerges as a hidden culinary gem in this lush apple and pear farming region. The farm's newly refurbished farm shed houses a charming country café and a delightful gift shop, creating a perfect destination for a day trip or a weekend getaway. At the heart of Cheverells Farm is the Country Café, where visitors are invited to indulge in a culinary journey that celebrates the fresh and vibrant flavours inspired by the natural surroundings of this bountiful apple farm.
Under the skilful guidance of gourmet chef Laura Truter, the menu at the Country Café changes with the seasons, allowing guests to savour the finest local ingredients and innovative culinary techniques. It's a true farm-to-table experience that encapsulates the essence of Elgin Valley's agricultural abundance. Cheverells Farm offers a wholesome escape from the fast pace of modern living, inviting visitors to immerse themselves in a genuine apple farm experience that includes fine food and wine. Whether it's a spontaneous day trip, a rejuvenating weekend away from the city, or an extended retreat, Cheverells Farm is committed to ensuring your experience on their farm is not only comfortable but also unforgettable.
Beyond the culinary delights, the farm also boasts a wellness studio and a glass greenhouse nursery, adding to the holistic experience. For those seeking a more extended stay, two quaintly decorated farm cottages provide self-catering accommodation with breathtaking views overlooking the apple orchards. Cheverells Farm is a hidden treasure waiting to be discovered, offering a true taste of Cape Town's bountiful countryside.
Address: 55 Highlands Road, Elgin, South Africa
Contact Number: 060 861 1044
Persian Peacock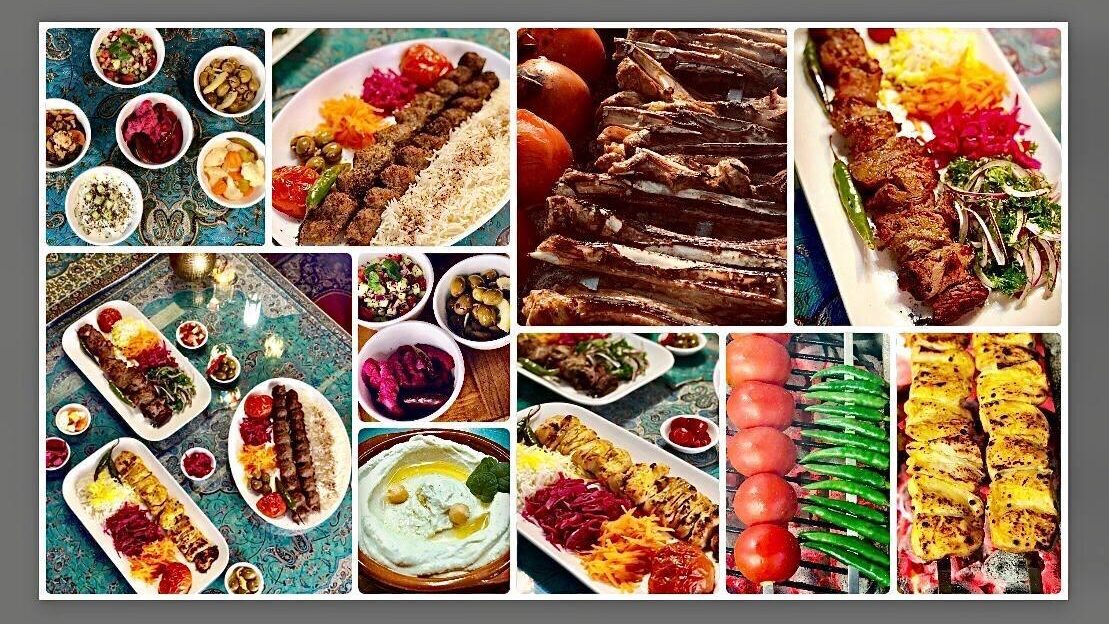 Tucked away on a rooftop terrace in Vredehoek, the Persian Peacock is a hidden gem of authentic Iranian cuisine in Cape Town. As you ascend two flights of outdoor stairs, you'll discover a cosy haven adorned in vibrant peacock-blue hues, rich textiles, and the warm glow of brass lamps, offering a slice of mountain views to accompany your culinary adventure.
Ali and Fatima, the culinary artisans behind Persian Peacock, have skillfully blended ancient Persian and modern Iranian food traditions to craft a dining experience that is both informal and enchanting. Their menu is a tapestry of saffron, sumac, and the aromatic flavours of the Middle East, inviting you to embark on a gastronomic journey.
Begin your feast with a mezze platter of fluffy pita and a tantalizing array of dips, setting the stage for the culinary wonders to follow. The menu features succulent kebabs grilled over charcoal, rustic pizzas, and a dish not to be missed – tah-chin. This culinary masterpiece showcases a glorious dome of saffron rice baked with slow-cooked lamb (with alternative fillings), adorned with jewel-like hues of ruby-red barberries and drizzled with pomegranate sauce.
To conclude your feast, indulge in delightful desserts such as baklava and saffron ice cream, accompanied by the soothing flavours of Iranian black tea. The Persian Peacock is a fully halal establishment, offering an array of traditional non-alcoholic drinks and mocktails. Guests are also welcome to bring their own beverages, ensuring a warm and welcoming atmosphere where your dining experience is truly special.
Address: Upper Buitenkant St, Vredehoek, Cape Town
Website: https://www.persianpeacock.co.za/
Contact Number: 060 579 9486
The Tuck Shop


Established in 2014 by the entrepreneurial spirit of Vanessa Burditt, a Zimbabwean native, The Tuck Shop stands as a vibrant testament to the ideals of 'coffee, food, and fun.' Beyond its doors lies a realm where every element, from decor to cuisine, exudes an eclectic and colourful charm. Vanessa herself is the creative force behind the homemade and comforting dishes that grace the menu. The Tuck Shop, true to its name, offers a haven for relaxation, and its atmosphere is one of its most captivating features. The interior is adorned with quirky vintage furniture, fostering a playful and inviting ambience that beckons patrons to linger with friends or enjoy a delightful meal.
The allure of The Tuck Shop extends beyond its decor and culinary delights. This cafe holds a special place in the hearts of those in the know, drawing them back time and again for its freshest food and divine coffee. Vanessa's warm and welcoming personality adds a personal touch, ensuring that every visit feels like a bespoke dining experience. The cafe's coffee is not just good; it's great, making it a must-visit spot for coffee connoisseurs.
What truly sets The Tuck Shop apart is the sense of community that flourishes within its vibrant walls. Laughter and lively banter are a constant presence, making it a place where visitors feel right at home, surrounded by friends both old and new. The Tuck Shop isn't just a cafe; it's a gem where the spirit of camaraderie thrives, and where coffee, food, and fun combine to create an unforgettable experience.
Address: 23 Putney Rd, Kenilworth, Cape Town
Contact Number: 021 761 0648
Gawjus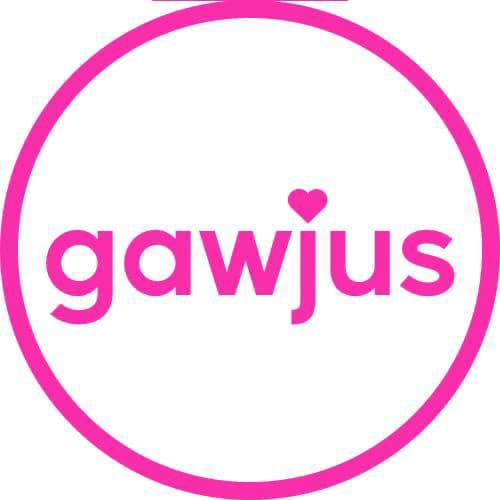 Gawjus, nestled in the heart of Fish Hoek, is truly a culinary and shopping delight that captures the essence of this charming coastal town. This quaint cafe restaurant has become a focal point in Fish Hoek, where locals and visitors alike converge to meet, greet, shop, and indulge in delicious meals and coffee that are nothing short of delightful. As the saying goes, "All roads in Fish Hoek lead to Gawjus," and with good reason.
Gawjus boasts a menu that is sure to tempt your taste buds, offering an array of flavorful dishes that cater to a variety of preferences. Their coffee is nothing short of superb, brewed to perfection by their skilled barista. The warm and friendly ambience of this small cafe restaurant instantly makes you feel at home, with a team of professional and welcoming staff that adds to the inviting atmosphere.
Beyond the culinary delights, Gawjus offers an exclusive range of ladies' sleepwear, allowing you to browse and shop while savouring your coffee and light meals. The cafe's attention to detail extends to its charming decor, creating an environment where every corner tells a story and every item for sale exudes beauty. Gawjus is not just a cafe; it's a place where food, shopping, and warm hospitality combine to create a truly memorable experience in the heart of Fish Hoek.
Address: 5 Recreation Rd, Fish Hoek, Cape Town
Website: https://gawjus.capetown/
Contact Number: 082 786 2367
The Scone Shack


The Scone Shack, nestled along the road to Cape Point, is a delightful culinary escape reminiscent of a storybook setting. This whimsical, crooked shack, constructed from recycled windows and wood, offers a taste of rustic charm and delicious scones. Owned by Karl Odendaal for over three decades, this spot is more than just a place to savour exceptional scones; it's a slice of countryside paradise.
The surroundings include a succulent nursery, a serene river with rowboats, and friendly farm animals, making it the perfect stop after a day at Buffels Bay Beach. The wood-burning oven produces scones that are served with homemade jam, butter, and cream, creating a unique and delightful flavour. Don't forget to try their cinnamony iced tea for a refreshing treat.
The Scone Shack's allure lies in its genuine hospitality and rustic charm. Constructed from recycled materials, the shack blends seamlessly with nature, allowing farm animals to roam freely among guests. It's an unconventional yet endearing dining experience that sets it apart from typical city restaurants. The wood-burning oven ensures each scone is a masterpiece, and dietary preferences are accommodated with vegan and gluten-free options. Everything, from accompaniments to organic eggs from the resident chickens, is sourced on the farm. Located on Lalaphanzi Farm, Plateau Road, Cape Point, the Scone Shack is a tranquil retreat where you can savour life's simple pleasures amid the unspoiled beauty of the Cape.
Temporarily closed for winter break until September 28 2023
Address: Lalaphanzi Farm, Plateau Rd, Cape Point, Cape Town
Contact Number: 079 045 1318
Waffle & Co Kalk Bay

In the seaside town of Kalk Bay, Waffle & Co. is a hidden culinary gem that lives up to its reputation as 'The Home of Waffles and Pancakes.' With additional branches in Paarl and Dullstroom, this establishment specializes in the art of crafting heavenly gridded treats, but it offers much more than just waffles. While waffles take centre stage on the menu, you'll also find an enticing variety of breakfast and lunch options, as well as a delightful selection of smoothies and milkshakes.
Whether your taste buds crave something savoury, sweet, or a tantalizing combination of the two, Waffle & Co Kalk Bay is sure to satisfy even the most unique waffle cravings. Its prime location opposite the charming Kalk Bay harbour, at the start of Main Road, sets the stage for a decadent culinary experience that celebrates indulgence in every flavour. From mouthwatering cinnamon pancakes to waffles crowned with caramel and ice cream, a visit here is a sweet-tooth's dream come true.
Beyond the delectable dessert options, Waffle & Co also offers a range of main meal choices, including savoury pancakes with an array of delicious fillings. The cafe's casual and inviting ambience is bathed in natural light, thanks to its large floor-to-ceiling windows that offer picturesque views of Main Road and the bustling Kalk Bay Harbor. Patrons can choose to enjoy their treats from the cosy window counter or at one of the welcoming tables indoors. Whether you're in the mood for sweet indulgence or comforting savoury dishes on a rainy day, 'The Home of Waffles and Pancakes' invites you to savour something different, evoking a nostalgic sense of a time when waffle and pancake houses were a cherished part of dining culture.
Address: 124 Main Rd, Kalk Bay, Cape Town
Contact Number: 074 413 7966
---
Cape Town's hidden gem restaurants are a testament to the city's culinary diversity and innovation. From unassuming microbreweries to elegant dining rooms and quaint cafes, these establishments offer a diverse range of dining experiences that cater to every palate.
As you explore Cape Town's food scene, be sure to venture off the beaten path and discover these hidden treasures. They not only promise exceptional cuisine but also provide a glimpse into the soul of this beautiful city, where culinary creativity knows no bounds. So, the next time you find yourself in the Mother City, embark on a gastronomic adventure and uncover the flavours that make Cape Town and its surrounding spots truly unforgettable.
---