Welcome to the vibrant city of Cape Town, where a world of culinary delights awaits your family! Cape Town is not only famous for its breathtaking landscapes and cultural attractions but also for its diverse and delightful family-friendly restaurants. Whether you're seeking a relaxing meal with a view, a casual bistro experience, or a farm-style setting for the whole family, Cape Town has it all. Join us as we explore the top 10 family restaurants in Cape Town that promise to tantalize your taste buds and create lasting memories for you and your loved ones.
Stables at Vergelegen Bistro Restaurant


Embark on a delightful family outing at Stables at Vergelegen Bistro Restaurant, nestled within the historic and world-renowned Vergelegen Estate in Somerset West. This relaxed and stylish restaurant surprises visitors with its child-friendly atmosphere, making it a perfect destination for parents and children alike. The magnificent gardens, picturesque manor house, and awe-inspiring views of the Hottentots Holland mountains set the stage for a pleasurable outing that captivates both young and old.
At Stables, you'll love the relaxed bistro-style setting that offers a diverse menu with contemporary dishes, catering to various culinary preferences. The warm and family-friendly ambience makes dining here a memorable experience for the whole family. As parents unwind with award-winning wines and take in the breathtaking mountain views, the kids will be enchanted by the fairytale-like forests and gardens.
The charming outdoor play area, complete with swings, a slide, a water feature, and carved-wood animals, ensures that the little ones stay entertained throughout the visit. Not to mention, the resident cat, colourful flowers scattered throughout the gardens, and the protective presence of historic camphor trees add to the magical atmosphere. Whether you're celebrating a special occasion or simply seeking a leisurely meal, Stables at Vergelegen promises a wonderful family-friendly dining experience that leaves everyone smiling.
Stables at Vergelegen Bistro Restaurant Opening Hours: Monday to Sunday 8:30 am – 5 pm The kitchen closes at 3:30 pm
Address: Somerset West, South Africa
Website: https://vergelegen.co.za/
Contact Number: 021 847 2100
Dunes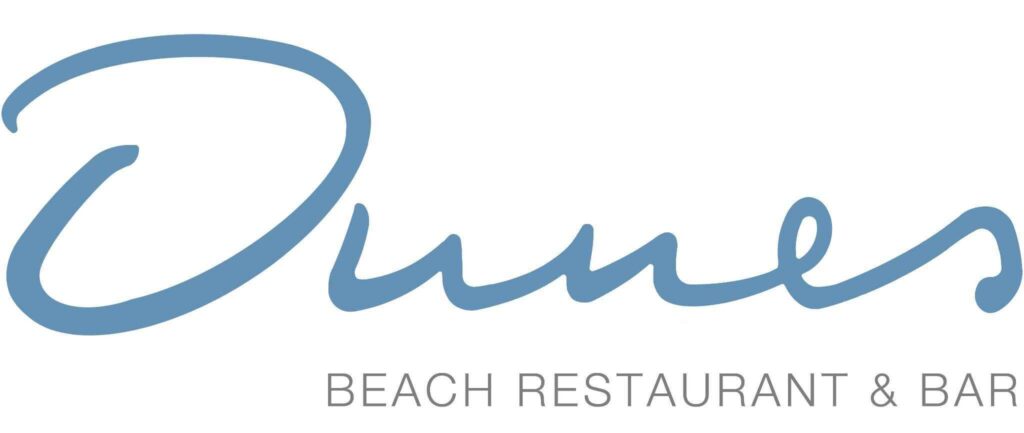 A delightful family outing awaits at Dunes in Hout Bay, where parents and children can revel in the perfect blend of beachside charm and delectable cuisine. With its prime location right on the beach, the restaurant offers a captivating sandy play area for kids, complete with a wooden jungle gym and a charming fishing boat to fuel their imaginations. While the little ones are happily occupied, parents can unwind on the terrace, soaking in the mesmerizing view of Hout Bay. The kiddies' menu is brimming with delicious options, ranging from pasta to meat, seafood, and burgers, ensuring that everyone's taste buds are satisfied.
As the day draws to a close, Dunes beckons families to witness the magical sunset over Hout Bay while sipping on a glass of wine. Walking barefoot in the sand, the children can enjoy a wonderfully sandy playground, and parents are encouraged to bring along sand toys to enhance the fun. The enchanting old fisher boat takes centre stage in the outside sitting area, sparking the creativity of the little ones. A sprawling jungle gym with swings, a slide, and climbing spots guarantee that the kids will remain entertained, complementing the natural beauty of the nearby beach. With delicious pizzas and seafood, as well as a dedicated kiddies' menu, Dunes truly caters to family fun and offers an unforgettable experience for everyone.
Dunes Opening Hours: Monday to Friday 11 am – 10 pm Weekends from 9 am – 10 pm
Address: 1 Beach Cres, Scott Estate, Cape Town, 7806
Website: https://www.dunesrestaurant.co.za/
Contact Number: 021 790 1876
Boschendal


Boschendal captivates visitors with its timeless charm and genuine farm experience. The estate's beautiful grounds, including a magical rose garden reminiscent of The Secret Garden, and heritage Cape Dutch buildings create an enchanting backdrop for family outings. With two delightful restaurants to choose from, visitors can savour contemporary dining at The Werf Restaurant, enjoying sweeping views over the Werf Food Garden that inspire the menus. For an outdoor dining adventure, the well-loved Werf Farm Picnics offer live music on weekends, outdoor games, and delectable picnic baskets brimming with farm-fresh delights.
Families will find Boschendal especially inviting, as The Werf features a charming play area to entertain the kids while adults indulge in the culinary delights. The estate's organic garden, complete with a graded water feature and a friendly pig's pen, provides nirvana for the young ones. Fun pony rides and seasonal kiddies' picnics add to the excitement, making Boschendal an irresistible destination for families seeking a memorable and wholesome experience. With fresh and nutritious ingredients sourced from the farm and local suppliers, Boschendal offers a true culinary adventure for all to enjoy.
Boschendal Opening Hours: Sunday to Saturday 9 am – 8 pm
Address: Pniel Road, Groot Drakenstein, Franschhoek, Western Cape, 7690
Website: https://boschendal.com/eat/
Contact Number: 021 870 4200
Ashley's Family Restaurant
Nestled in the heart of Goodwood, Cape Town, Ashley's Family Restaurant offers a warm and inviting ambience, reminiscent of the comforting tastes of home-cooked meals. The restaurant's diverse menu of South African cuisine at affordable prices makes it a popular choice for families and friends seeking a satisfying meal. With a dedicated Kiddies Corner and a thoughtfully crafted Kiddies menu, Ashley's ensures that children feel right at home in the cosy atmosphere. Upon arrival, kids are greeted with an exciting colouring-in sheet, setting the stage for a fun and colourful dining experience. Plus, on birthdays, little ones are in for an extra treat with a complimentary meal, drink, and toy to make their day truly special.
Ashley's Family Restaurant takes pride in its extensive menu, featuring the famous District 6 pizza, mouth-watering carvery dishes, and a variety of salads, sandwiches, and pasta for those seeking lighter options. The bar complements the meal with an array of cocktails, soft drinks, and wines. Conveniently located, Ashley's is easily accessible to all. With outdoor seating and live music on selected nights, the restaurant creates an enjoyable dining experience for every member of the family. With its warm hospitality, delicious food, and excellent value for money, Ashley's Family Restaurant stands out as a must-visit dining destination in Cape Town.
Ashley's Family Restaurant Opening Hours: Tuesday to Saturday – 4 pm till late
Address: 123 Voortrekker Rd, Goodwood, Cape Town, 7460
Website: http://www.ashleysrestaurant.co.za/
Contact Number: 021 591 6006 / 021 592 6488
Café Roux


Café Roux, located in the picturesque Noordhoek Farm Village, is a top family restaurant in Cape Town, offering a warm and welcoming atmosphere perfect for a fun family day out. The village's family-friendly ambience sets the scene for a delightful meal, and Café Roux ensures that both adults and children have a memorable dining experience. Kids can enjoy the walled-off play area while parents savour an alfresco breakfast or lunch, keeping a watchful eye.
The menu at Café Roux caters to diverse tastes, offering wholesome options ranging from vegan delights to scrumptiously meaty dishes. Breakfast favourites like egg and bacon rolls with chipotle chilli and rocket, Eggs Benedict, and Earl's All Day Breakfast are crowd-pleasers. For lunch, the options include legendary Beef and Chicken burgers, salads, calamari, hake, curries, and thin-based pizzas from their wood-fired oven with gluten-free and vegan choices available. Little ones have their own selection of pizza, burgers, calamari, and pancakes. Finish the meal with delectable cakes, brownies, and sweet treats, and the kids can enjoy soft-serve ice cream with a variety of yummy toppings. Café Roux promises a delightful culinary experience for the entire family, making it a must-visit destination in Cape Town.
Café Roux Opening Hours: Breakfast: 8:30 – 11 am Monday to SundayLunch: 12 – 3:30 pm Monday to Sunday Dinner: open on select nights of the week for live music shows/comedy/films/talks.
Address: Chapmans Peak Dr, Noordhoek, Cape Town, 7979
Website: https://www.caferoux.co.za/
Contact Number: 021 789 2538
Blue Water Cafe


Imhoff Farm's Blue Water Cafe is a true gem for families seeking a delightful dining experience in a laid-back farm atmosphere. While parents savor the tasty meals, children can freely explore the safe and enclosed lawn, enjoying the fun jungle gym and rope swing. The cafe's location in the original 1743 Cape Dutch farmstead offers picturesque views of the dam and petting farm, creating a charming backdrop for a memorable family outing. Whether seated inside the cool, old-fashioned dining room or on the child-friendly porch, families can bask in the tranquil surroundings of Imhoff Farm and explore the various shops and attractions before or after their meal.
The diverse and unpretentious menu at Blue Water Cafe offers new Cape-style food and wood-fired pizzas, appealing to the taste buds of both adults and kids. With a focus on local and seasonal ingredients, the dishes burst with authentic flavors and can be enjoyed with a freshly poured Lakeside Brewery beer in hand. The cafe caters to different dietary preferences, offering vegan and gluten-free options.
Couples seeking a secluded table in the charming Cape Dutch interior or larger groups seeking sheltered outside seating with sweeping Southern Peninsula views will find the perfect spot to enjoy their culinary experience. The Cafe's safe enclosed garden, large jungle gym area, and neighboring animal farmyard guarantee that little ones will stay happily occupied, allowing parents to indulge in a laid-back dining experience.
Blue Water Cafe Opening Hours: Monday to Friday 12 pm – 9 pm Saturday & Sunday 9 am – 9 pm
Address: Imhoff Farm, Kommetjie Rd, Ocean View, 7975
Website: https://imhofffarm.co.za/blue-water-cafe/
Contact Number: 021 783 4545
Posticino
Posticino in Sea Point is the perfect destination for a relaxed and delicious family dining experience. This Italian-owned trattoria exudes a warm and homey atmosphere, inviting visitors of all ages to enjoy its delightful offerings. The restaurant may be modestly decked out, but it hits all the right notes when it comes to creating a cozy ambiance that keeps families coming back. From friendly service to scrumptious pizzas, Posticino delivers a delightful culinary experience that satisfies both adults and kids alike.
The restaurant welcomes families with open arms, offering a friendly and inclusive environment for visitors young and old. The irresistible thin-crust pizzas are sure to capture the hearts of little ones, making it an enjoyable dining experience for the entire family. As Posticino strives to connect families and the community through abundant and authentic Italian food, a visit to this trattoria promises to personify the experience of a laid-back Sunday lunch at Nonna's house. For those looking to explore more, Posticino has an equally popular branch in Hout Bay, offering the same delightful Italian experience to a wider audience.
Posticino Opening Hours: Sunday to Saturday 12:30 pm – 10 pm
Address: 323 Main Rd, Sea Point, Cape Town, 8060
Website: https://posticino.co.za/
Contact Number: 021 439 4014 / 021 439 3974
Deer Park Café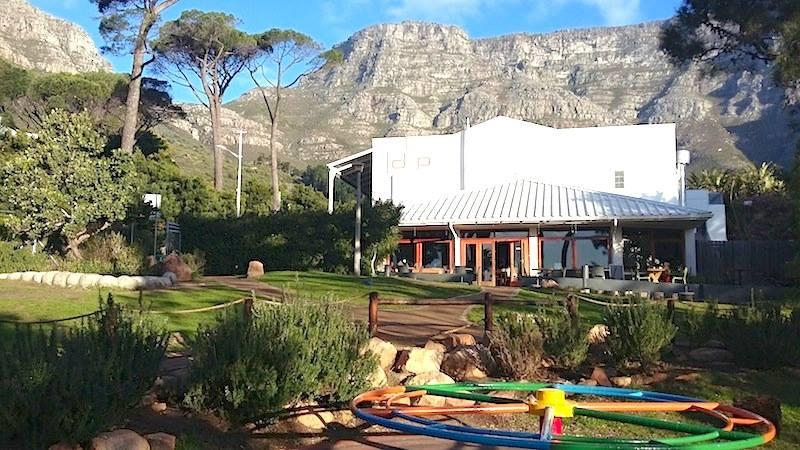 Nestled alongside an enclosed public park adorned with swings, jungle gyms, and a spacious grassy area for kids to play, Deer Park Café in Vredehoek stands out as an incredible family restaurant in Cape Town. The enticing play area, combined with the warm and welcoming family-friendly atmosphere, makes it a top choice for families seeking a memorable dining experience. Moreover, the cafe's commitment to providing delicious kid-friendly food choices ensures that even the littlest diners have a delightful time. The picturesque setting with Table Mountain as a stunning backdrop adds to the enjoyment for both adults and parents, making Deer Park Café a true oasis for family outings in Cape Town.
Deer Park Café offers a wonderful and relaxed atmosphere, especially on sunny days when the outdoor charm shines. The cafe's popularity with young families makes it a rare gem for parents seeking a welcoming space to enjoy a meal with their little ones. The generously sized grassy play area, complete with multiple jungle gyms, is securely fenced, allowing parents to dine with peace of mind while their kids have a blast. Deer Park Café goes the extra mile by providing essential amenities for families, including high chairs and changing tables in both the male and female restrooms. With its thoughtful offerings and accommodating environment, this charming cafe ensures a round of applause from parents seeking a stress-free and enjoyable dining experience with their children.
Deer Park Café Opening Hours: Daily in winter 8 am to 9 pm Daily in summer 8 am – 10 pm
Address: 2 Deerpark Dr W, Vredehoek, Cape Town, 8001
Website: http://deerparkcafe.co.za/
Contact Number: 021 035 0195
Coffee BloC


Located on the scenic Buitenverwachting wine estate, Coffee BloC in Constantia offers a delightful family dining experience with its delicious coffee, hearty breakfasts, and light lunches. The cafe's low-key ambiance creates a relaxed setting for families to enjoy a scrumptious meal amidst the beautiful Constantia Winelands. For coffee enthusiasts, Coffee BloC serves some of the finest coffee in the area, making it a must-visit destination for those seeking a delightful caffeine fix. The dreamy farm setting adds to the appeal, providing sheer bliss for both young and old.
Families will find Coffee BloC especially enchanting for the little ones. The garden area outside the coffee shop boasts a wide-open lawn, with an ancient oak tree serving as home to a family of owls, offering hours of entertainment for children. The presence of squirrels and fowls further enhances the farm experience, making it a captivating and fun-filled outing for kids. The restaurant's indoor and beautiful outside seating options allow families to choose their preferred dining spot. As a note, the farm kindly requests no dogs or pets on the premises, ensuring a peaceful and pleasant environment for all visitors.
Coffee BloC Opening Hours: Monday to Saturday: 8 am – 4 pm The kitchen closes at 3 pm Sunday – Closed
Address: Constantia, Cape Town, 7806
Website: http://www.buitenverwachting.com/coffee_bloc.html
Contact Number: 021 794 5190
Foodbarn
In the leafy Noordhoek Farm Village, Foodbarn Restaurant offers a unique blend of delicious fine-dining by acclaimed chef Franck Dangereux in a relaxed, barn-style atmosphere. This top Cape Town eatery presents the best of both worlds, enticing diners with its consistently good service, great food, and wonderful ambiance. The setting adds to the charm, enhancing the relaxed vibe that makes Foodbarn a favorite for families seeking a memorable dining experience.
Foodbarn's appeal extends to both adults and children. While parents indulge in beautifully plated and delectable dishes that look, smell, and taste divine, the little ones can delight in their own delicious eats from a well-thought-out kiddies' menu. The restaurant's closed-in outdoor play section, shared with Café Roux, is a haven for kids, featuring a sand-pit, jungle gym, swings, see-saw, old tractor, and a playhouse, offering endless entertainment for the young ones. Moreover, Foodbarn goes the extra mile by catering to kiddies' birthday parties, allowing families to celebrate their child's special day in the delightful ambiance of this beautiful restaurant. Families can even bring their pets along, ensuring that every member of the family is welcomed at Foodbarn.
Foodbarn Opening Hours: Breakfast: 8 am -11 am Café Lunch: 11:30 am – 3 pm Bistronomy Lunch: 12 pm – 2:30 pm Tapas Dinner (Tuesday to Saturday): 18 pm – 9:30 pm
Address: The Noordhoek Farm Village Corner of Village Lane and Noordhoek Main Rd, Noordhoek, Cape Town, 7979
Website: https://www.thefoodbarn.co.za/
Contact Number: 021 789 1390
---
Cape Town's top family restaurants offer a diverse range of experiences that cater to families of all sizes and ages. From the breathtaking views of Hout Bay to the rustic charm of Noordhoek Farm Village, each restaurant has something unique to offer. Whether you're in the mood for seafood by the ocean, a farm-style feast, or authentic Italian cuisine, Cape Town's family restaurants have you covered.
As you explore the culinary delights of these family-friendly establishments, don't forget to take in the beauty of Cape Town and create cherished memories with your loved ones. With delicious food, warm hospitality, and captivating settings, these restaurants are sure to make your family vacation an unforgettable experience. So, pack your appetite and get ready to embark on a delightful journey of flavours in the heart of Cape Town!