Kalk Bay is a small fishing village located on the False Bay coast of the Cape Peninsula in Cape Town, South Africa. The town is known for its picturesque harbour, historical architecture, art galleries, antique shops, and seafood restaurants. It is a popular destination for tourists and locals alike, who are drawn to its quaint charm and laid-back atmosphere.
A Brief History of Kalk Bay
Kalk Bay has a rich history, dating back to the 17th century when the Dutch East India Company established a small community in the area. The town was named after the white lime that was mined from the copious amount of mussel shells and was used to make mortar for buildings. Over the years, it grew and developed as a thriving fishing village, with the Kalk Bay harbour being an essential hub for the local fishing industry. Today, the harbour is still in use, with fishermen bringing in their catches of snoek, yellowtail, and other local fish species.
Top 10 things to do in Kalk Bay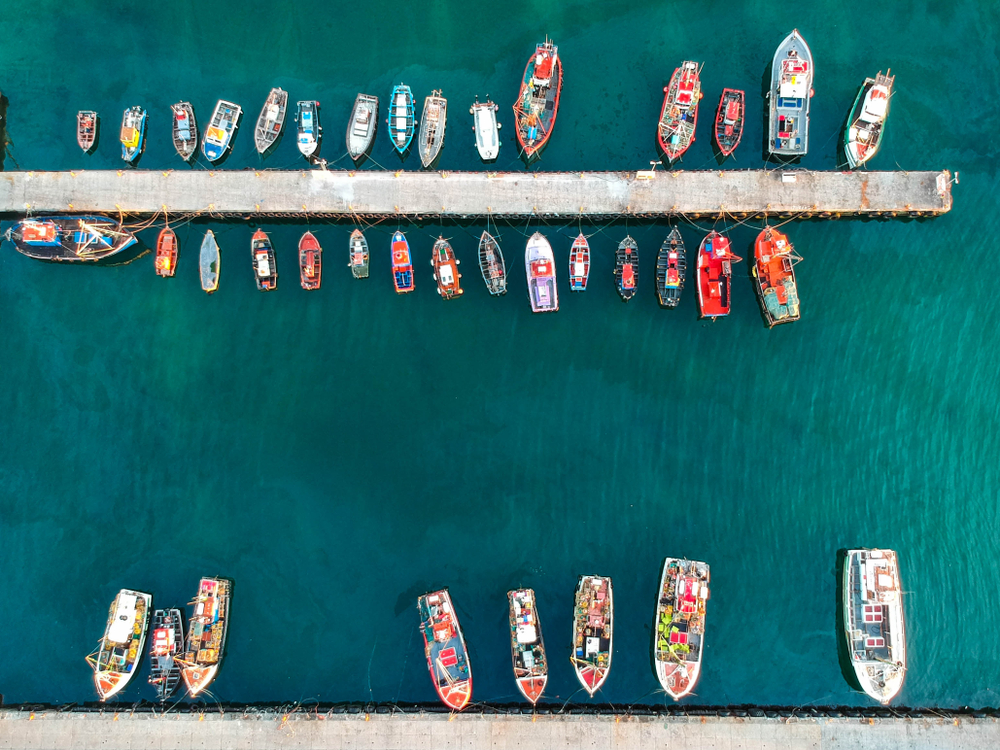 Kalk Bay is a popular destination for tourists and locals alike, with plenty of things to see and do. Here are some of the top attractions:
Kalk Bay Harbour: It is a picturesque spot that is perfect for a stroll or for watching the local fishermen bring in their catch. Visitors can also take a boat trip out to sea to try their luck at catching some fish themselves.

Kalk Bay Theatre: This is a popular entertainment venue that hosts a range of shows, including live music, comedy, and theatre productions. The theatre is housed in a historic building that has been beautifully restored and renovated.Kalk Bay Theatre: https://www.kalkbaytheatre.co.za/

Art Galleries: Home to a number of art galleries, showcasing the work of local artists. These galleries feature a range of art styles, from contemporary to traditional, and are a must-visit for art lovers.

Antique Shops: Known for its antique shops, which are filled with a range of vintage and retro items, including furniture, clothing, and jewellery. These shops are perfect for those looking for unique souvenirs or one-of-a-kind items to take home.

Beaches: There are a number of beautiful beaches, including St. James Beach and Dalebrook Beach. These beaches are popular with swimmers, sunbathers, and surfers, and offer stunning views of the ocean and surrounding mountains.

Kalk Bay Restaurants: Known for its seafood restaurants, which serve up fresh fish caught daily by local fishermen. There is also a range of other dining options, including cafes, bistros, and pubs, offering a variety of cuisines to suit all tastes.

Walks and Hikes: The area is surrounded by beautiful natural scenery, and there are a number of walks and hikes that offer stunning views of the ocean and mountains. Some popular hiking trails in the area include the Kalk Bay Mountain Trail and the Amphitheatre Hike.

Surfing: The area is a popular destination for surfers, with a number of surf spots in the area, including Muizenberg, Kalk Bay Reef, and Danger Bay.

Whale Watching: During the winter months, the bay is a popular spot for whale watching, with Southern Right Whales often seen in the bay.
Kalk Bay Accommodation
Kalk Bay offers a range of accommodation options to suit all budgets and preferences. Some popular options include:
Guesthouses: Kalk Bay is home to a number of guesthouses, offering comfortable and affordable accommodations for visitors. Many of these guesthouses are located in historic buildings, adding to the town's charm and character.

Self-Catering Apartments: For those who prefer a bit more independence, Kalk Bay also offers a range of self-catering apartments, which are perfect for families or groups of friends. These apartments are often located near the beach or harbour and offer stunning views of the ocean and mountains.

Boutique Hotels: For those looking for a bit of luxury, there are a number of boutique hotels, offering elegant and stylish accommodations with all the amenities you could need.

Backpacker Hostels: There are plenty of backpackers, with a number of hostels offering affordable accommodation in dormitories or private rooms.

Transportation: The area is easily accessible by car or public transport. There is a train station in the town, which offers regular services to and from Cape Town and other destinations along the Southern Line. There are also a number of bus services that operate in the area, including the MyCiTi bus service, which connects Kalk Bay to other areas of Cape Town. For those driving, there is plenty of on-street parking available in the town, as well as several car parks. However, the narrow streets and high volume of pedestrians can make driving a bit challenging at times.
Kalk Bay Restaurants


Kalk Bay Shops
---
Kalk Bay is a charming and picturesque town, offering visitors various activities and attractions. From its historic harbour and art galleries to its beautiful beaches and hiking trails, there is something for everyone in Kalk Bay. Whether you're a foodie, art lover, or outdoor enthusiast, Kalk Bay is sure to delight and inspire you with its unique character and laid-back atmosphere.
---
FAQ
Q – What is Kalk Bay known for?
A – Kalk Bay is known for its charming fishing village atmosphere, vibrant art scene, eclectic shops, and a variety of seafood restaurants. It's also famous for its picturesque harbour and stunning coastal views.

Q – Are there any popular activities to do in Kalk Bay?
A – Absolutely! Visitors can enjoy exploring the quaint streets lined with antique shops, art galleries, and boutiques. Kalk Bay is also a great place for hiking, surfing, or simply relaxing on the beach. Don't forget to visit the Kalk Bay Harbour for a glimpse of local fishermen in action.

Q- Are there any notable attractions near Kalk Bay?
A – Yes, there are several notable attractions near Kalk Bay. Just a short drive away is the iconic Cape Point, where you can marvel at breathtaking cliffs and spot diverse wildlife. The famous Boulders Beach, home to a colony of African penguins, is also nearby.

Q – Is Kalk Bay accessible by public transportation?
A – Yes, Kalk Bay is easily accessible by public transportation. The Metrorail train service connects Kalk Bay to Cape Town and other surrounding areas. Additionally, there are several bus routes that serve the area, making it convenient for visitors to explore the region without a car.