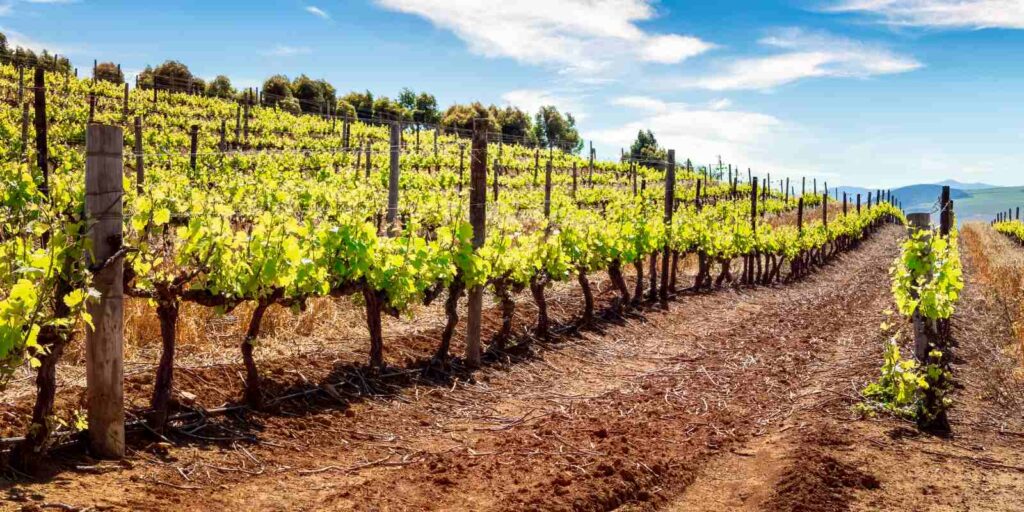 From immersive wine experiences and enchanting vineyard walks to gourmet dining and outdoor activities, Camp Canoe offers an unforgettable escape for nature enthusiasts and wine lovers alike. Camp Canoe with its stunning natural landscapes and vibrant outdoor culture, is a haven for campers looking for a unique experience.
Immerse Yourself in Franschhoek's Wine Culture
Camp Canoe's prime location on a prestigious Franschhoek wine farm allows guests to fully immerse themselves in the region's vibrant wine culture. Sample an impressive array of wines during on-site tastings, guided by knowledgeable staff. Explore the meticulously cared-for vineyards, inhaling the fragrant scents of the surrounding flora. Each sip will transport you deeper into the world of Franschhoek's renowned winemaking heritage.
Meander Through Enchanting Vineyard Walks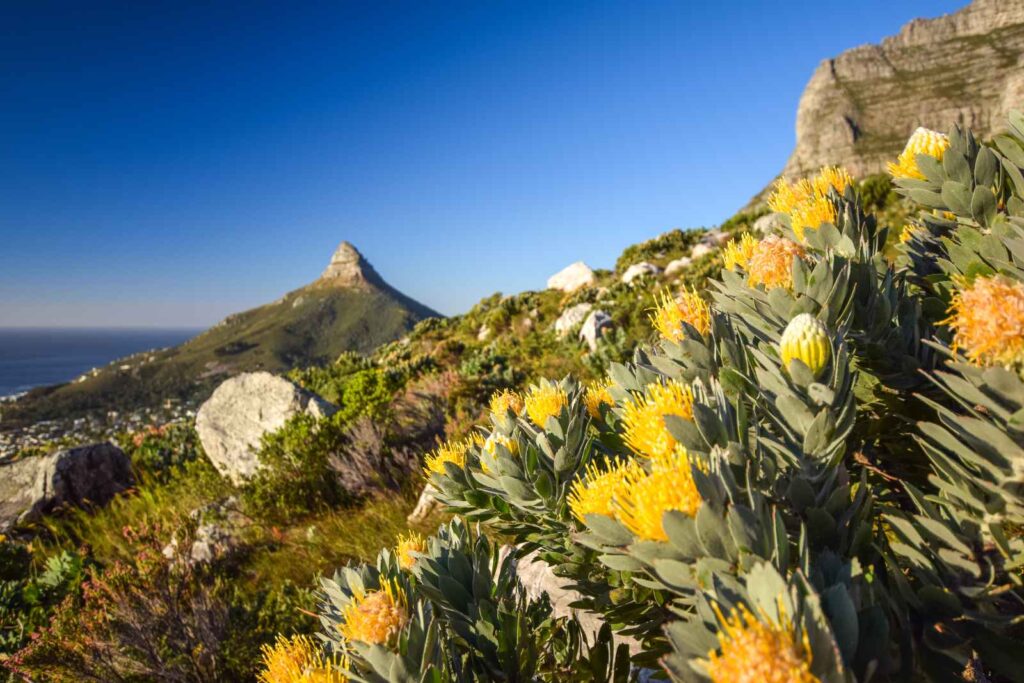 Unleash your inner wanderer with leisurely strolls through the enchanting vineyards that envelop Camp Canoe. Lose yourself in the serene beauty of nature as you traverse the neatly lined rows of vines while being treated to breathtaking vistas of the Franschhoek Valley. Capture unforgettable moments and immerse yourself in the sensory splendour of the wine farm's surroundings.
Franschhoek Wine Farm, located in the breathtaking Franschhoek Valley of South Africa, is a captivating destination that encapsulates the essence of wine culture. This renowned wine farm boasts a rich history and an exquisite selection of wines that have garnered international acclaim.
Nestled amidst rolling vineyards and stunning mountain vistas, Franschhoek Wine Farm offers visitors a sensory journey through its meticulously nurtured grape varietals. The estate's dedication to winemaking excellence is evident in each bottle produced, reflecting the unique terroir and the expertise of its vintners.
Wine enthusiasts can embark on immersive wine tastings, guided by passionate experts who share their knowledge and passion for the craft. Explore the vineyards on informative tours, learning about the cultivation of the grapes and the intricacies of the winemaking process. Witness the harmonious relationship between the land, the climate, and the vines, resulting in wines of exceptional quality and character.
The farm's idyllic setting also invites guests to indulge in leisurely walks through the vineyards, breathing in the fragrant scents and marvelling at the natural beauty that surrounds them. The picturesque landscapes provide the perfect backdrop for creating lasting memories and capturing awe-inspiring photographs.
Franschhoek Wine Farm embraces the concept of wine and food pairing, offering gourmet experiences that elevate the tasting journey. Immerse yourself in the delights of farm-to-table cuisine, savouring the finest local ingredients expertly paired with the estate's wines. The farm's commitment to culinary excellence ensures an unforgettable gastronomic adventure.
Indulge in Gourmet Dining Experiences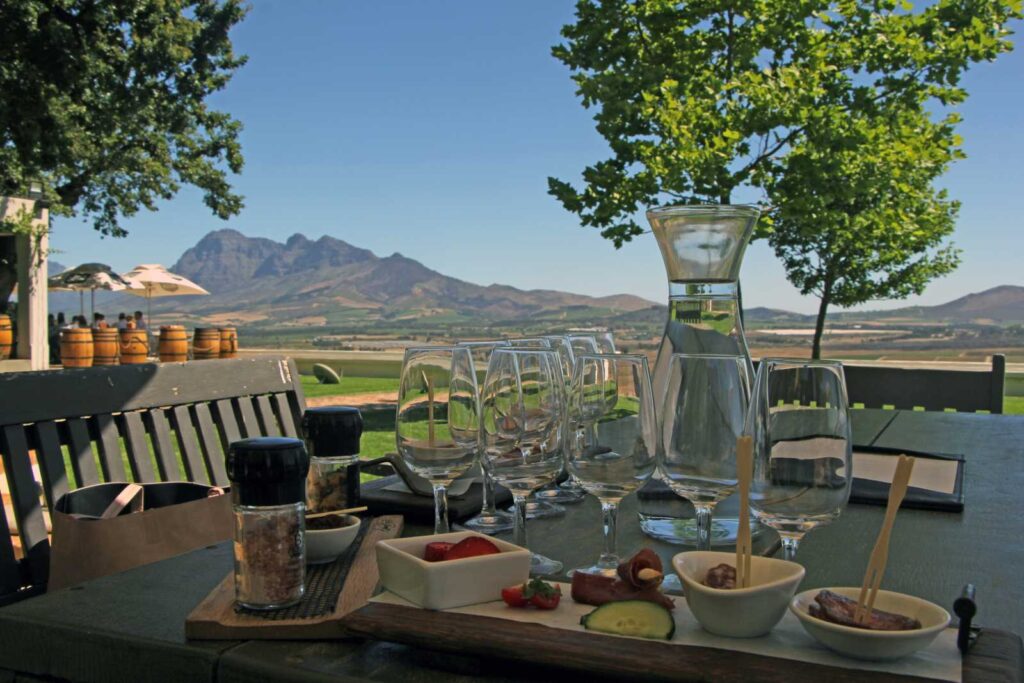 Camp Canoe elevates glamping to a realm of culinary excellence with its gourmet dining experiences. Delight your taste buds with farm-to-table gastronomy, featuring locally sourced ingredients harmoniously paired with the estate's exceptional wines. Immerse yourself in an ambience of refined elegance as talented chefs conjure delectable creations.
Whether it's an intimate dinner for two or a convivial gathering beneath the stars, the dining experiences at Camp Canoe promise unforgettable moments. Away from the city lights, Camp Canoe can provide an excellent opportunity for stargazing. On clear nights, marvel at the vastness of the night sky and try to identify constellations, shooting stars, and other celestial wonders.
Unveiling the Secrets of the Wine Farm
Camp Canoe offers guests the opportunity to partake in guided tours, unveiling the captivating secrets of the wine farm. Immerse yourself in the estate's storied history, gain insights into the intricacies of winemaking techniques, and explore the region's unique attributes. Traverse the vineyards, discovering the diverse grape varietals and the meticulous craftsmanship behind the creation of each bottle of fine wine.
Embrace the Great Outdoors


For outdoor enthusiasts, Camp Canoe presents many activities to embrace the surrounding natural wonders. Engage in invigorating hikes or embark on cycling adventures amidst the sprawling vineyards. Immerse yourself in the crisp air, allowing the breathtaking beauty of the landscape to rejuvenate your spirit. Should you prefer a more tranquil experience, unwinding in nature's embrace, savouring a captivating book, or enjoying a delightful picnic amid idyllic scenery?
Forge Connections at Campfire Gatherings
As the day wanes, gather around a crackling campfire at Camp Canoe to share stories, laughter, and cherished memories with fellow glampers. Connect with nature as the star-studded sky unveils its brilliance, while the warmth of the fire creates an intimate ambience. Campfire gatherings at Camp Canoe foster lifelong connections and the creation of indelible memories.
A comfortable distance from Cape Town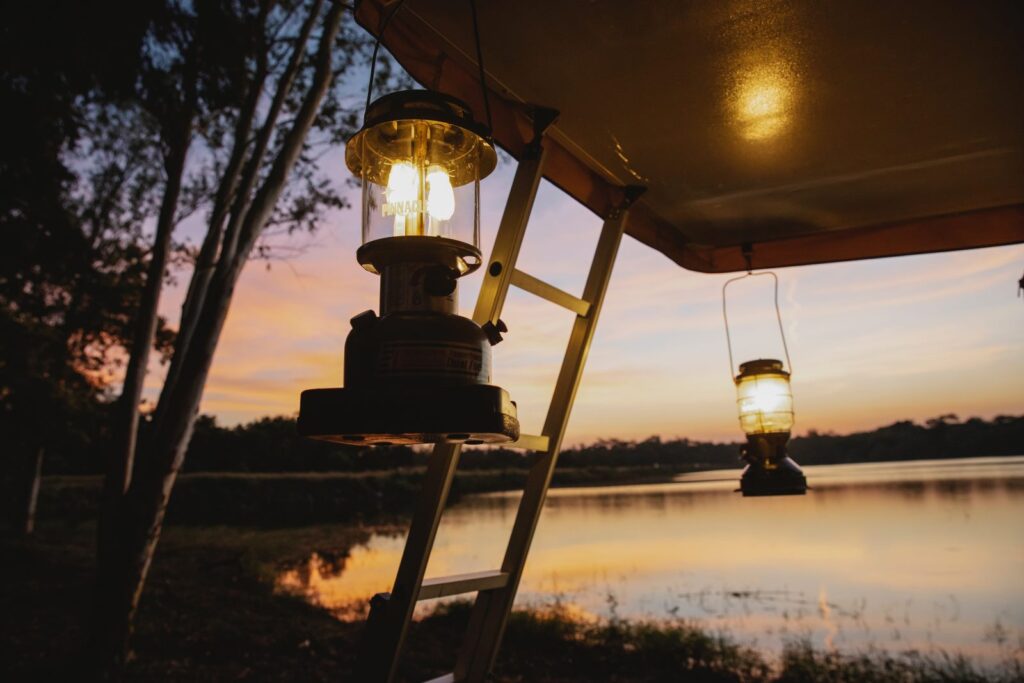 This idyllic glamping escape on a Franschhoek wine farm offers a unique and immersive experience in the heart of nature. While exploring Cape Town, you'll find a wide range of activities to enjoy. Take a cable car ride up Table Mountain and marvel at the breathtaking panoramic views of the city and coastline. Embark on a scenic drive along Chapman's Peak Drive, known for its dramatic cliffs and ocean vistas.
Discover the vibrant V&A Waterfront, where you can indulge in shopping, dining, and entertainment options. Explore the historic Robben Island, where Nelson Mandela was imprisoned, and learn about South Africa's rich history. For wildlife enthusiasts, a trip to Boulder's Beach to see the adorable African penguins is a must.
Wine lovers can explore the nearby Cape Winelands, including Stellenbosch, and indulge in wine tastings and vineyard tours. With its diverse attractions and natural beauty, Cape Town offers something for everyone, making it a dream destination for travellers.
Child Friendly On Request
If you're in search of a child-friendly getaway, Camp Canoe is the perfect destination. Located in the serene Franschhoek wine farm, this glamping retreat offers a delightful experience for families with children. Upon request, Camp Canoe ensures a child-friendly environment that caters to the needs and interests of young adventurers.
With ample space to explore and play amidst the natural beauty of the vineyards, children can immerse themselves in outdoor adventures and create unforgettable memories. The friendly and accommodating staff at Camp Canoe can assist in arranging activities suitable for children, ensuring their safety and enjoyment.
From guided nature walks and wildlife spotting to outdoor games and campfire gatherings, there is no shortage of entertainment for little ones. Camp Canoe strives to provide a welcoming and nurturing atmosphere, allowing families to relax and bond in the enchanting surroundings. Contact Camp Canoe in advance to discuss your specific requirements, ensuring a child-friendly stay that will delight the whole family and leave lasting impressions for years to come.
If you're seeking a luxurious glamping experience, Camp Canoe is the epitome of opulence. Nestled in the captivating Franschhoek wine farm, this extraordinary retreat offers seven lavish tents, each exuding comfort and elegance. Featuring a king-size bed, an en-suite bathroom with a refreshing shower, and an indoor seating area, these tents provide a serene sanctuary for relaxation.
Step outside onto your private viewing deck, complete with outdoor seating, and be enchanted by the picturesque vistas of the surrounding vineyards. For the ultimate indulgence, immerse yourself in your own private hot tub, allowing the soothing waters to wash away any stress or fatigue. As you sway gently in the hammocks, you can bask in the tranquillity of the natural surroundings.
Stay connected with complimentary Wi-Fi, ensuring you can share your memorable experiences with loved ones. Camp Canoe's attention to detail and commitment to luxury will exceed your expectations, creating a truly unforgettable glamping escape that combines comfort, natural beauty, and modern amenities.


When it comes to glamping, Camp Canoe in Franschhoek is an absolute must-visit destination. This enchanting retreat seamlessly combines luxury and nature, offering an experience that is truly unforgettable.
---
Phone Number: 066 1201717
Website: https://campcanoe.co.za/
Email: stay@campcanoe.co.za
---
FAQ
Q – What is glamping and how does it differ from traditional camping?
A – Glamping is a luxurious form of camping that combines the beauty of nature with the comforts of a hotel, offering amenities like comfortable beds and private bathrooms. It differs from traditional camping by providing a more glamorous and convenient experience.

Q – What are the accommodation options available for glamping at Franschhoek Wine Farm?
A – Franschhoek Wine Farm offers various glamping accommodations such as luxury safari tents, cosy cabins, unique treehouses, and stylish yurts, providing guests with a range of options to choose from.

Q – What activities and amenities are available for guests at Franschhoek Wine Farm?
A – Guests at Franschhoek Wine Farm can enjoy activities like wine tasting, farm tours, dining experiences, outdoor activities, and relaxation amenities such as swimming pools and spa services, enhancing their glamping experience.

Q – How do I make a reservation for glamping at Franschhoek Wine Farm?
A – To make a reservation for glamping at Franschhoek Wine Farm, visit their official website or contact their booking office, check availability, select an accommodation type, provide the necessary information, confirm the reservation with payment or credit card details, and keep a copy of the confirmation for reference.