Cape Town, South Africa's iconic coastal city, boasts a rich tapestry of cultures, landscapes, and history. Beyond its scenic beauty, a more profound experience awaits those who venture into its townships on guided tours – lively communities teeming with stories, arts, and hospitality. Always be sure to book a tour of Cape Town's townships as it is advised to not travel alone. Here's a guide to the most notable townships in Cape Town.
Safety Precautions and Township Tours 🚗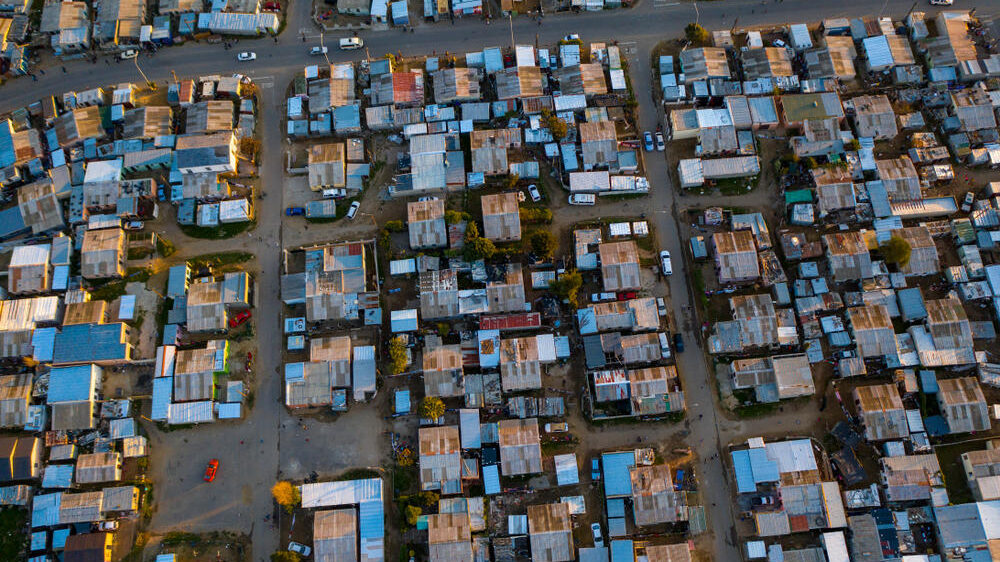 Before visiting the vibrant townships of Cape Town, it is important to prioritize your safety and respect for the local communities. We strongly advise against venturing into the townships by yourself. Instead, opt for guided tours, which not only ensure your safety but also provide you with an enriching and educational experience. These guided Cape Town township tours are led by knowledgeable individuals who are intimately familiar with the area and its communities.
They not only offer valuable insights into the culture, history, and daily life of the residents but also navigate you through the neighbourhoods in a manner that minimizes potential risks. Always exercise common-sense safety precautions, such as keeping your belongings secure, refraining from displaying expensive items, and being respectful and considerate of the locals' privacy and customs. By taking these precautions and choosing guided township tours in Cape Town, you can have a meaningful and safe journey through Cape Town's townships, fostering a more authentic understanding of the region's rich and diverse culture.
🚐 Book A Half Day Tour Of Cape Town Townships 🚗
Gugulethu Township 🎨
Established along with Nyanga in the 1960s, Gugulethu is an emblematic site reflecting South Africa's tumultuous past. Merely a short 20-minute drive from Cape Town, this township played a pivotal role in the fight against apartheid, embodying the nation's resilient spirit. There are various township tours to choose from in Gugulethu.
Gugulethu is renowned for its lively atmosphere, rich cultural heritage, and warm hospitality. The township boasts a beautiful arts scene, with music, dance, and visual arts playing a pivotal role in its identity. Visitors can explore with a guide to its bustling markets, taste delicious cuisine at the local township restaurants, and engage with friendly residents who are eager to share their stories and experiences.
Guga S'thebe Arts & Culture Centre


A need-to-go stop in Gugulethu is the Guga S'thebe Arts & Culture Centre in nearby Langa. Rooted in empowering the community, it's a sanctuary for local artists, offering exhibition spaces and resources. "Guga S'thebe", which translates to a place of communal gathering and sharing, it encapsulates the deep-seated spirit of 'ubuntu' or communal unity.
Address: King Langalibalele Drive, Langa, Cape Town
Website: http://gugasthebe.co.za/
Contact Number: 081 790 1295

Lelapa Restaurant


For a culinary adventure in Gugulethu come visit Lelapa Restaurant. It promises an authentic township experience. Established in 1999, Lelapa ('the home') serves delectable traditional dishes, with melodies from a local marimba group enhancing the atmosphere. Indulge in the delicious food and experience the culture La-GuGu has to offer.
Lelape Restaurant Opening Hours: Monday to Sunday for Lunch and Dinner at your preferred time
Address: 49 Harlem Avenue, Langa, Cape Town
Website: https://lelapa.co.za/
Contact Number: 061 071 4976
Go On A Cape Town Township And Langa Gospel Tour 🎶
Khayelitsha 🍽️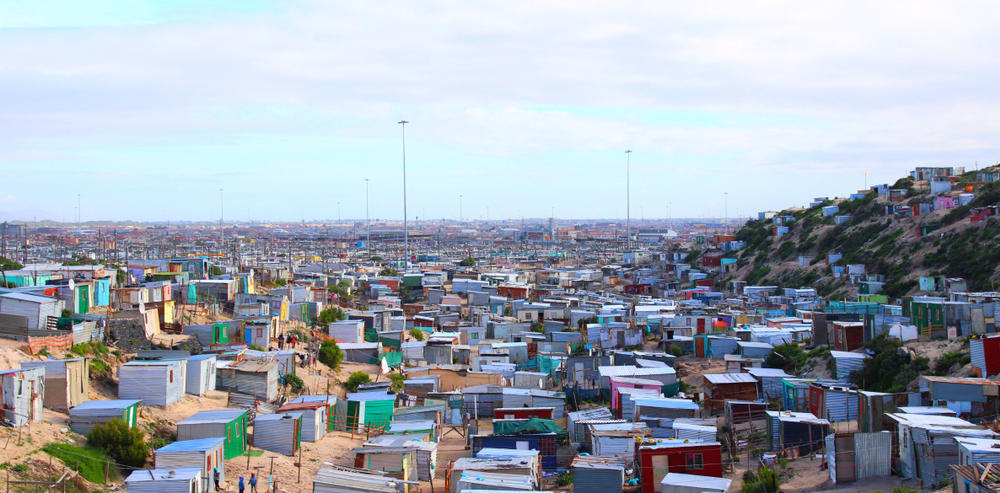 Khayelitsha, Cape Town's vivacious neighbourhood, offers visitors a genuine experience beyond the city's quintessential tourist sights. Rich in culture and radiating warmth, it's a place where travel enthusiasts can dive deep into South African traditions, savour native flavours, and mingle with the locals. Khayelitsha is a place where vibrant communities, entrepreneurship, and resilience shine amidst the challenges they face.
The Milk Restaurant & Champagne Bar


You will be delighted at The Milk Restaurant & Bar. Spanning three levels, it combines a modern atmosphere with traditional flavours. Whether you're shopping for the finest liquors, dining amidst chic interiors, or lounging on the rooftop with panoramic views of Khayelitsha, The Milk Restaurant and Champagne Bar offers an exquisite blend of the township's character with contemporary elegance and a lively feel.
The Milk Restaurant Opening Hours: Monday to Sunday from 10 am – 11 pm
Address: 33 Cnr of Makabeni Road, 33 Zantsi St, Cape Town
Contact Number: 081 414 8913
Rands Cape Town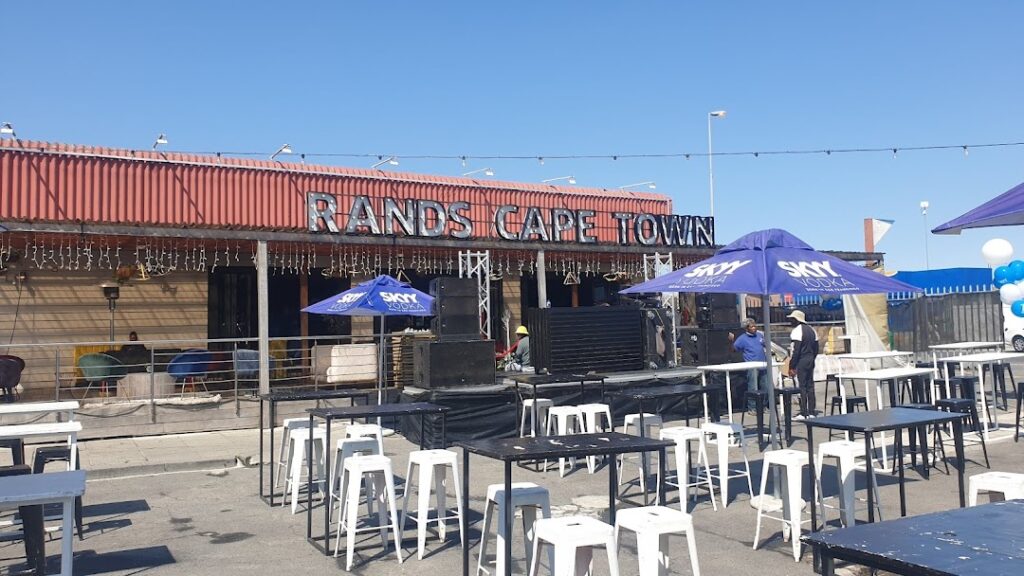 For those yearning for spirited nights and hearty meals, Rands Cape Town is the go-to hotspot. Established by the enterprising Mbeki brothers in 2015, this venue has rapidly become the heart of Khayelitsha's nightlife. With daily live performances, aromatic barbecues, and a buzzing atmosphere, Rands is a testament to the township's lively spirit. So, for travellers seeking an authentic Cape Town journey, Khayelitsha promises wonderful memories, delectable food, and unforgettable moments of camaraderie.
Rands Opening Hours: Thursday to Sunday from 10 am  – 11 pm
Address: 6 Makhabeni Road, Khaya Bazzar, Khayelitsha, Cape Town
Contact Number: 078 616 7550
Visit The District Six Museum And Chat With The Locals in Khayelitsha 🗣️
Mitchells Plain 🖌️
Situated on the Cape Flats, situated between Muizenberg and Khayelitsha, Mitchells Plain – affectionately called "Die Plein" by its residents – is a hub of life, culture, and history. Encompassing over 20 diverse neighbourhoods, each bearing its unique character, it is a mosaic of stories and experiences. Though the area carries significant historical weight, it's the people's warmth and eagerness to share their rich heritage that truly defines Mitchells Plain. This tight-knit community boasts a blend of traditions and flavours, the iconic "Gatsby" being just one tantalizing taste of its culinary offerings.
RLabs House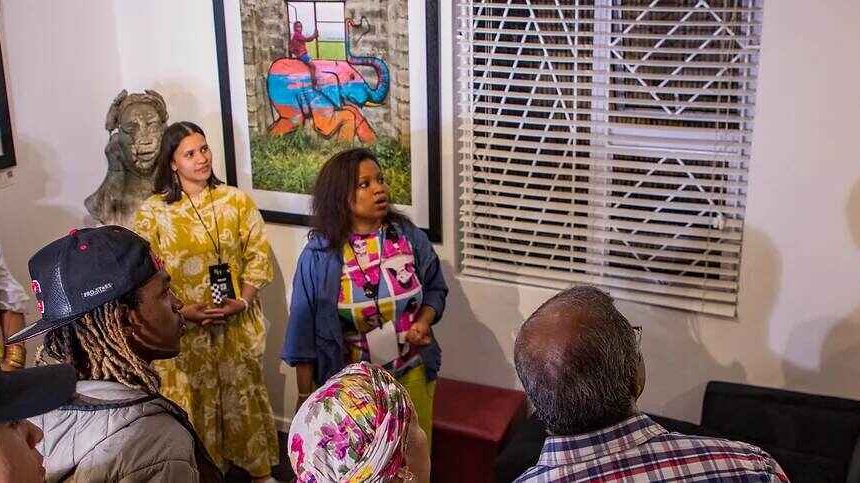 For those seeking an infusion of art and local culture, RLabs House stands as a beacon. Rooted in the ethos of Cape Flats, it merges luxury with authenticity. Here, one can immerse in local paintings, explore the community market, or revel in the First Thursdays event, a blend of art appreciation and social mingling. In essence, Mitchells Plain promises a tapestry of experiences, underpinned by community spirit and age-old traditions.
Address: 38 Silverhurst St, Westridge, Westridge, Mitchell's Plain, Cape Town
Website: https://www.rlabs.house/
Contact Number: 071 205 6186
Experience The Magic And Get Involved By Connecting With The Kids In These Townships 🫂
Manenberg 🧑‍🎨


Situated in the sprawling Cape Flats, Manenberg is an enclave with a lively Coloured community. Its skyline is punctuated with homes built during apartheid, and the distant silhouette of Table Mountain looms on the horizon. While the streets echo with children's laughter and clothes sway on lines, the area is unfortunately marred by unemployment, overcrowded conditions, and a notorious reputation for gang activity.
But this narrative is not one-sided. Determined residents have allied with faith-based entities, educational institutions, and local organizations, birthing the "Proudly Manenberg" campaign. This initiative seeks to dissolve the negative stereotypes and rebrand Manenberg, shifting focus from its challenges to its potential. Supporting this change, the provincial government is injecting funds and expertise to alleviate crime and poverty.
🖼️ Experience The Food And Culture Of Cape Town's Townships 🍽️
Exploring Cape Town's streets and townships is a journey into the heart of South Africa's diverse and great spirit. While each township is distinct, they all exemplify resilience, community, and a profound sense of identity. Embrace the opportunity to learn, connect, and be transformed by these communities' undeniable warmth and charm while participating in an educational tour of the townships in Cape Town.