Cape Town, a coastal city located at the tip of South Africa, is a melting pot of diverse cultures, flavours, and cuisines. There are so many Korean restaurants in Cape Town that offer a wide range of authentic Korean cuisine. From sizzling barbecues to tantalizing stews, the top five Korean restaurants in Cape Town offer a journey into the rich tapestry of Korean dishes. Embark on a culinary adventure as we explore these hidden gems that have earned their rightful spot on the city's culinary map.
Korean Kitchen 🥢


Discover the captivating fusion of Korean cuisine and pop culture at Korean Kitchen, located in the Stadium on Main. A pioneer in its realm, this restaurant offers a delightful blend of authentic Korean flavours and trendy pop culture 'merch,' making it a haven for K-pop enthusiasts and food aficionados alike. Beyond its cultural charm, Korean Kitchen is a culinary sanctuary that brings the heart of Seoul to Cape Town.
Indulge in the rich tapestry of Korean tastes as you savour their signature Bibimbap, a harmonious marriage of marinated beef, vegetables, chilli paste, and sesame oil atop a bed of rice, crowned with a perfectly fried egg. For a tantalizing medley of heat and sweetness, the Hot and Sweet Chicken is a must-try, while the Teriyaki Chicken, adorned with spring onions, sliced egg, seaweed, teriyaki sauce, and Japanese mayo, is sure to delight. Don't miss the opportunity to partake in their traditional Korean BBQ, an emblem of Korean culinary heritage.
After your flavourful journey, dive into the world of K-pop fantasies in their noraebang (karaoke) rooms, which boast an extensive selection of both Korean and English songs. For a cosy night in, Korean Kitchen conveniently offers take-out and delivery options through Mr D and Uber Eats. With a branch in Sea Point, Korean Kitchen is your gateway to an authentic Korean culinary adventure, right in the heart of Cape Town.
Korean Kitchen Opening Hours: Monday to Saturday 11 am to 7:30 pm Sunday 12 pm to 7 pm
Address: 101 Stadium on Main Ground Floor, Main Road, Claremont
Contact Number: 021 671 4604
Gogi BBQ Korean Newlands 🐮
Experience the allure of authentic Korean dining at Gogi BBQ Korean in Newlands, Cape Town This. is a popular Korean restaurant in Cape Town that offers authentic cuisine and traditional dining experiences in a unique restaurant that invites you to step into the heart of classic K-drama scenes, where grill-it-yourself-style BBQ and the Gogi Korean BBQ Newlands menu sets the stage for unforgettable culinary adventures. From marinated meats like the signature bulgogi to the comforting bibimbap, each dish reflects the true Korean BBQ Cape Town experience. Embrace the interactive experience as you cook your meats to perfection, immersing yourself in the genuine South Korean way of life.
Located in the charming Newlands neighbourhood, Gogi Newlands captures the essence of Korean pop culture while delivering mouthwatering flavour combinations. With its focus on authentic Korean cuisine and the immersive grill-it-yourself concept, Gogi BBQ Korean is the ideal destination for those seeking a taste of South Korea's culinary delights. Not only is there a Gogi BBQ Korean Newlands but there is also another branch called Gogi Korean BBQ Observatory where their Gogi Korean BBQ Observatory halaal Cape Town menu takes pride in showcasing a true Korean BBQ adventure.
Gogi BBQ Korean Newlands Opening Hours: Monday – Closed Tuesday to Thursday 12 pm – 9 pm Friday to Saturday 12 pm  – 11 pm Sunday 12 pm – 9 pm
Address: 1 Dean Street, Newlands, Cape Town
Contact Number: 082 361 5588
Kimchi 🥓


Experience the best of Korean cuisine at Kimchi, the latest culinary gem gracing Sea Point in Cape Town. Founded by Aran Jung, the visionary behind the renowned Kimchi restaurant at the Hilton Double Tree Hotel in Woodstock, this dining destination offers an authentic taste of South Korea with a touch of neighbouring Eastern Asian fusion. With its origins dating back to 2017 and drawing inspiration from Arirang Korean restaurant in Johannesburg, Kimchi has delighted both local and global palates, carving a reputation for excellence in food and service.
Since its recent opening on 18 January, Kimchi has brought the interactive charm of South Korean BBQ to Sea Point, allowing you to become the chef as you grill a variety of meats and veggies to perfection on a coal grill at your table. This engaging dining style fosters a sense of togetherness and culinary exploration, perfect for creating unforgettable memories with friends and family.
While the heart of Kimchi lies in its Korean BBQ offerings, the menu is a tapestry of flavours, featuring tantalizing appetizers, delectable Korean Fried Chicken, and signature dishes that showcase the diverse culinary landscape of Korea. Immerse yourself in the magic of Kimchi and savour a culinary experience that captures the essence of South Korean cuisine in the heart of Cape Town.
Kimchi Opening Hours: Tuesday – Closed Monday and Wednesday to Saturday 12 pm 9:30 pm Sunday 12 pm – 3:30 pm and 4:30 pm – 9:30 pm
Address: 178 Main Rd, Sea Point, Cape Town
Website: https://www.kimchirestaurant.co.za/
Contact Number: 076 359 8074
Korea Market 🛒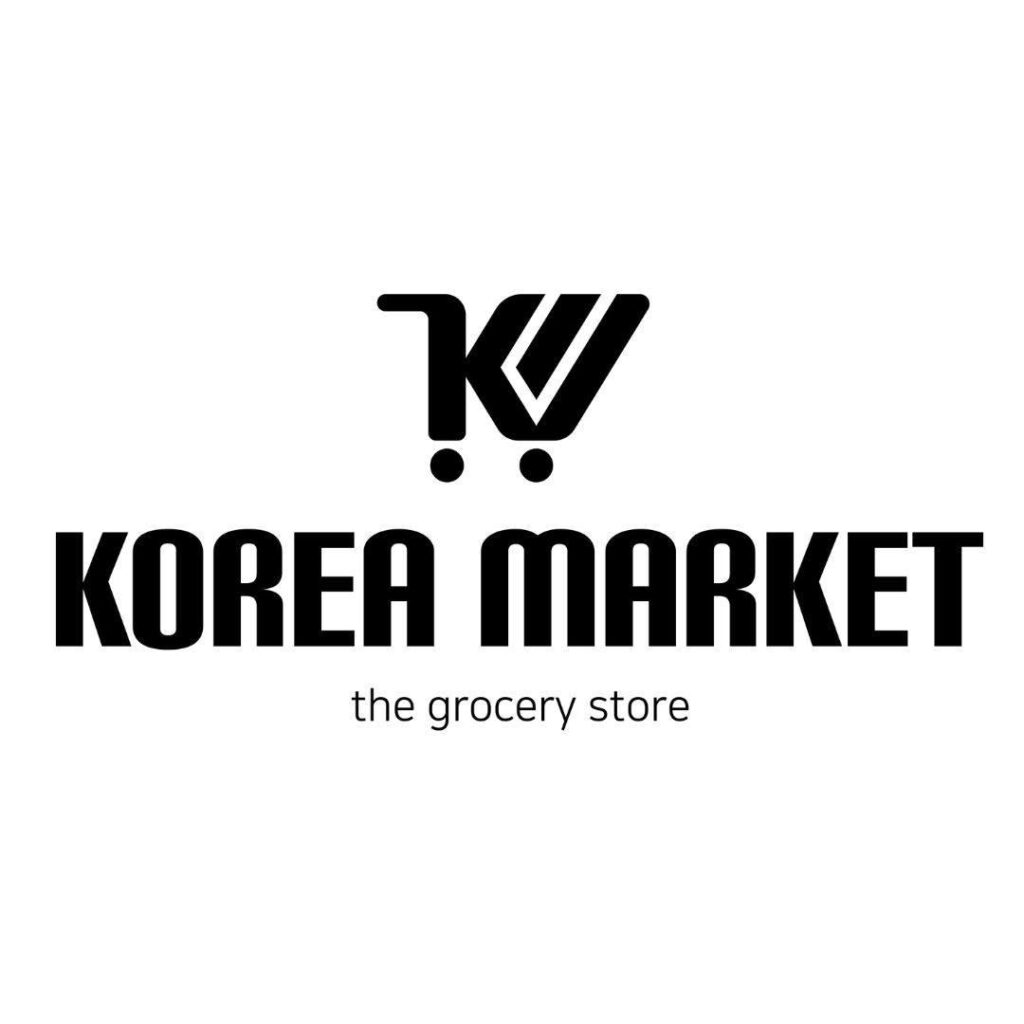 This may not be your typical restaurant but rather an experience that combines Korean dining and shopping. As the go-to destination for K-drama enthusiasts and food lovers, this Asian market offers an enticing array of traditional Korean delights and a diverse selection of Asian goods, all while catering to halaal preferences. From the tantalizing tteokbokki, mandu, and Korean fried chicken to a rich tapestry of sauces, noodles, and snacks, Korea Market captures the essence of Korean culinary traditions, inviting you to embark on a sensory journey that mirrors the vibrant streets of Korea.
Owned by the visionary duo, Mr. and Mrs. Lee, Korea Market goes beyond being a mere grocery store. They are also the creators of the previously mentioned Gogi BBQ Korean in Newlands. Korea Market beckons you to explore the heart of Korean cuisine through its on-site Korean restaurants in Observatory, serving an array of authentic dishes that range from time-honoured classics to modern favourites. Whether you're craving the warmth of traditional kimchi or indulging in delectable street food, Korea Market provides a true taste of Korea's rich culinary heritage.
For the ultimate convenience, satisfy your Korean cravings with just a few clicks – order from Korea Market's diverse selection online through Uber Eats, and experience a swift and delightful delivery that brings Korea's vibrant flavours directly to your doorstep. In the heart of Cape Town, Korea Market stands as a celebration of Korean culture and gastronomy, inviting you to savour the magic of South Korea's culinary traditions.
Korea Market Opening Hours: Monday to Saturday 9:30 am – 5:30 pm Sunday 10 am to 4 pm
Address: 1st floor, St Peters Square, 423 Main Road, Observatory, Cape Town
Website: https://korea-mart.business.site/
Contact Number: 021 891 0359 / 076 835 5702
Sonamu 🍥


Elevate your culinary journey at Sonamu, a Korean BBQ haven located in Rondebosch, Cape Town. Indulge in a feast of sizzling meats and mouthwatering flavours, all while grilling at your own table. As a premier destination for authentic Korean BBQ, Sonamu invites you to savour an interactive dining experience that's sure to leave a lasting impression.
Prepare to be captivated by Sonamu's array of premium cuts, perfect for grilling to perfection. From tender meats that sizzle with every flip to an enticing selection of delectable sushi, the menu caters to every palate and craving. Whether you're a connoisseur of Korean BBQ or an enthusiast of sushi, dim sum, and ramen, Sonamu offers a diverse culinary tapestry that promises a satisfying and filling dining adventure. Beyond the delectable offerings, Sonamu's welcoming atmosphere radiates a friendly family vibe, creating a warm and inviting setting that enhances your dining experience.
With accommodating owners and staff, Sonamu goes above and beyond to ensure your visit is truly memorable. From the enticing aromas that waft from the grill to the laughter-filled conversations around the table, Sonamu promises an unforgettable journey into the heart of Korean cuisine in the heart of Cape Town's vibrant food scene.
Sonamu Opening Hours: Monday to Saturday 11:30 am – 9 pm Sunday 11:30 am to 8:30 pm
Address: 92 Campground Rd, Rondebosch
Website: https://www.sonamu.co.za/
Contact Number: 021 685 1270
🥩 Next Stop! A Wine Tasting And Braai (BBQ) Experience In Cape Town! 🔥
In the heart of Cape Town, Korean cuisine has found its place as a vibrant thread in the city's rich culinary scene. From the innovative flair of Korean Kitchen to the sizzling barbecue extravaganza at Gogi BBQ Korean Newlands, each restaurant brings its unique charm and flavours to the table. Galbi's creative take on street food, Korea Market's culinary expedition, and SONAMU's symphony of tastes all contribute to the vibrant mosaic of Korean dining experiences in the city.
Whether you're a food enthusiast seeking new flavours or a traveller eager to explore diverse cultures, the top five Korean restaurants in Cape Town offer an unforgettable journey through the taste and traditions of Korea. As you savour each dish, you're not just indulging in a meal – you're immersing yourself in a fusion of cultures, where every bite tells a story of passion, innovation, and the joy of sharing good food with loved ones