Cape Town, South Africa, is one of the world's most beautiful cities. It's a cosmopolitan hub, with a diverse culture and fascinating history. It's surrounded by incredible natural landscapes, from towering mountains to white sandy beaches. Cape Town is a destination that offers something for everyone, from adrenaline junkies to foodies, and everything in between. Here are some of the top most fun things to do in Cape Town.
Table Moutain


Table Mountain is one of the prominent but must-visit destinations for anyone visiting Cape Town. The mountain is one of the new 7 Wonders of Nature, and it offers stunning views of the city and the surrounding landscape. Visitors can hike to the top of the mountain or take a cable car. The cable car rotates 360 degrees, giving visitors incredible panoramic views of the city and Table Bay. Once at the top, visitors can explore the various hiking trails, take in the breathtaking views, or enjoy a meal at the mountaintop restaurant.
Wine Tasting in Stellenbosch


Stellenbosch is a picturesque town about an hour's drive from Cape Town. It's known for its world-class wine estates, which produce some of South Africa's best wines. Visitors can take a wine tour of the various estates, sample the wines, and learn about the winemaking process. Many of the estates also offer food and wine pairing experiences, making for a perfect day trip from Cape Town.

As a treat suggestion, you should also try and visit the wine estate and luxury retreat Babylonstoren. This stunning location has gardens, restaurants, accommodations and, of course, wine tasting.
Kirstenbosch Botanical Gardens


The Kirstenbosch Botanical Gardens is a must-visit destination for nature lovers. The gardens are home to over 7,000 plant species, many of which are indigenous to South Africa. Visitors can explore the various gardens, including the Fragrance Garden, the Cycad Amphitheatre, and the Protea Garden. The gardens also host a variety of outdoor concerts and events throughout the year.
Shark Cage Diving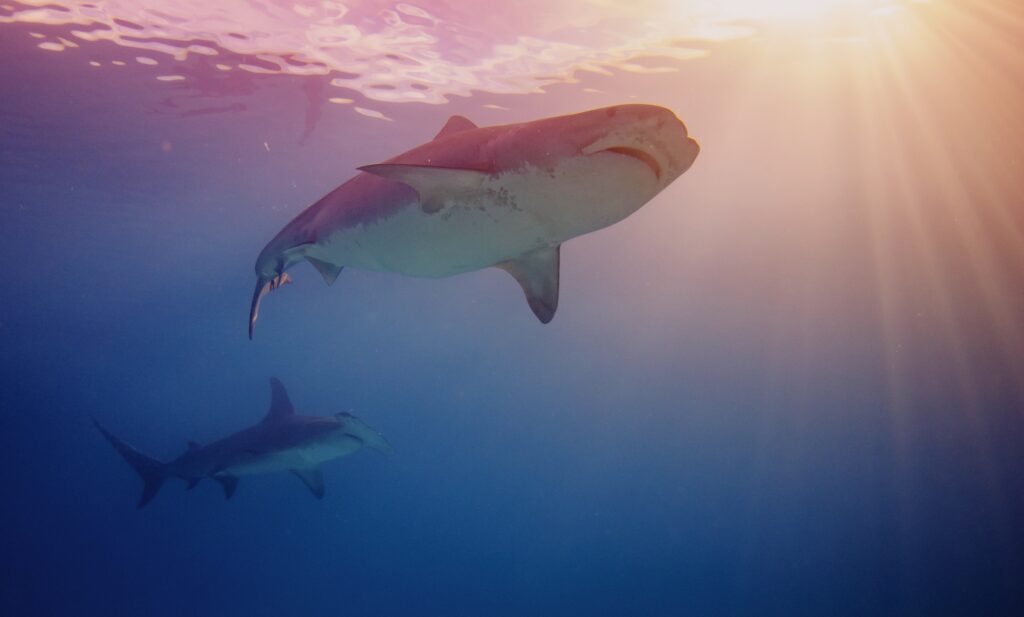 For the adventurous at heart, shark cage diving is a must-do experience in Cape Town. Visitors can get up close and personal with great white sharks in their natural habitat, safely inside a cage. Shark cage diving tours typically depart from Gansbaai, a fishing town about two hours from Cape Town. The tours include a boat trip to the dive site, a briefing on the diving procedures, and an opportunity to observe the sharks in their natural environment.
Seal Island Boat Tours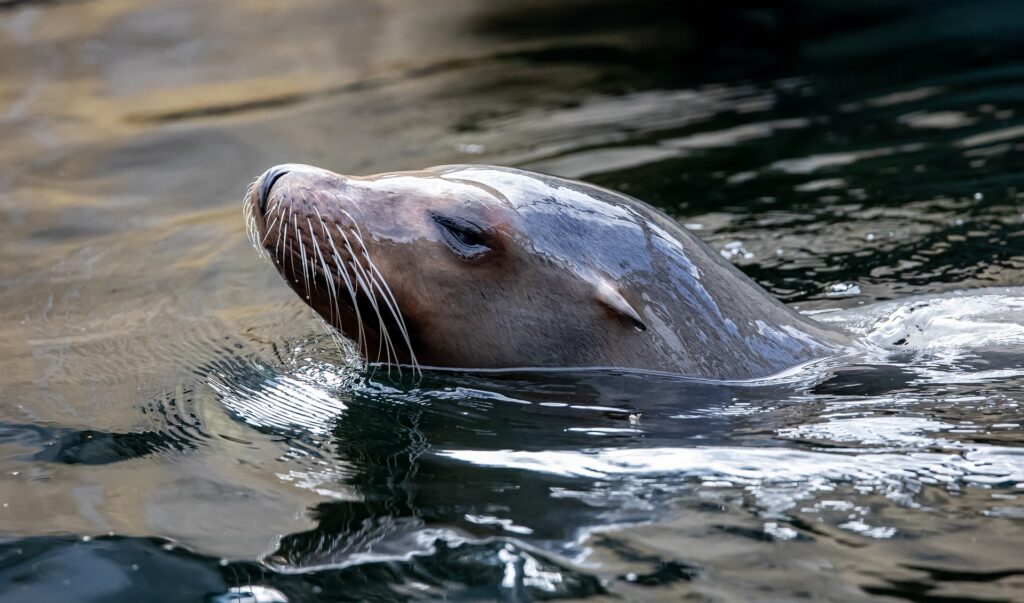 For a less intimidating marine life encounter, visitors can take a boat tour to Seal Island. These islands are home to a colony of Cape fur seals, and visitors can observe the playful animals from the safety of a boat. Some tours also offer snorkelling or scuba diving with the seals for a more immersive experience.
Greenmarket Square
Greenmarket Square is a historic square in the heart of Cape Town's city centre. The square is home to a vibrant market, where visitors can browse for souvenirs, clothing, and crafts. The square also features beautiful architecture, including the Old Town House and the Dutch Reformed Church.
Beaches and Surfing Lessons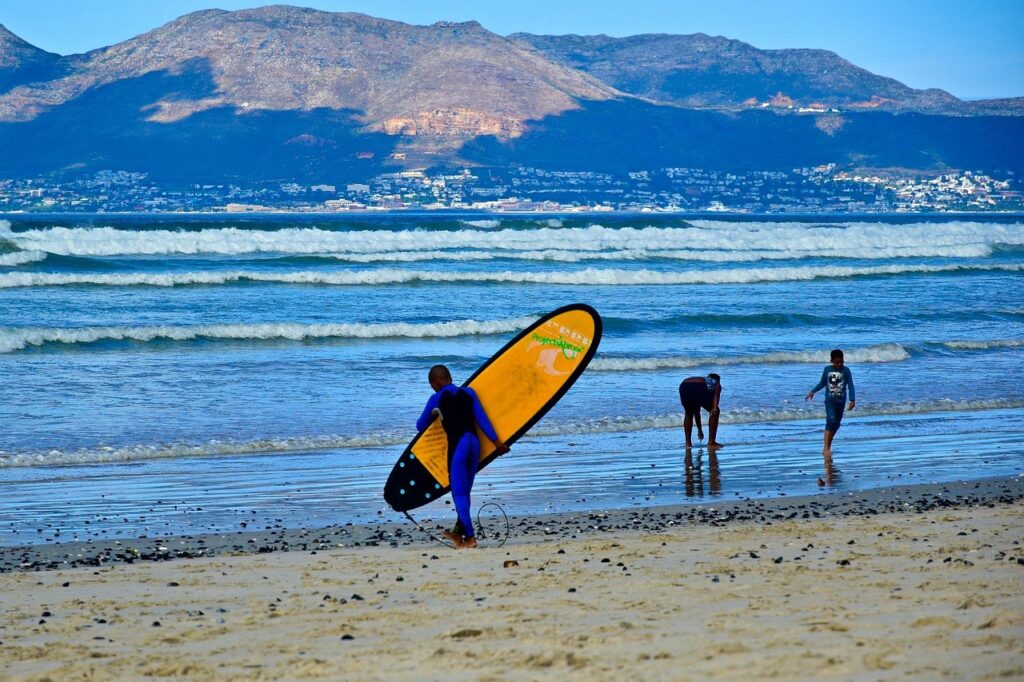 Cape Town's beaches offer some of the best surf spots in the world. Visitors can take surfing lessons at one of the city's many surf schools, such as Muizenberg Surf School or Wavescape Surf School. The lessons are suitable for beginners and experienced surfers alike.
If you are looking to experience a day at the beach here are some of the most popular beaches in Cape Town:
Bo-Kaap Walking Tour



Bo-Kaap is a colourful and historic neighbourhood in Cape Town, known for its brightly painted houses and Cape Malay culture. Visitors can take a walking tour of the area to learn about its history, architecture, and traditions. The tour includes visits to local mosques, and spice shops, and a chance to sample traditional Cape Malay cuisine.
Cape Town is home to a vibrant street art scene, with murals and graffiti adorning the walls of the city. Visitors can take a walking tour of the city's street art, learn about the artists, and snap some Instagram-worthy photos.


Kalk Bay is a charming fishing village located about 30 minutes from Cape Town. The village is home to a variety of shops, galleries, and restaurants, as well as a working harbour. Visitors can watch the fishermen bring in their catch, sample fresh seafood, or browse the boutiques and antique shops. Kalk Bay is also a great spot for surfing or simply enjoying the stunning ocean views.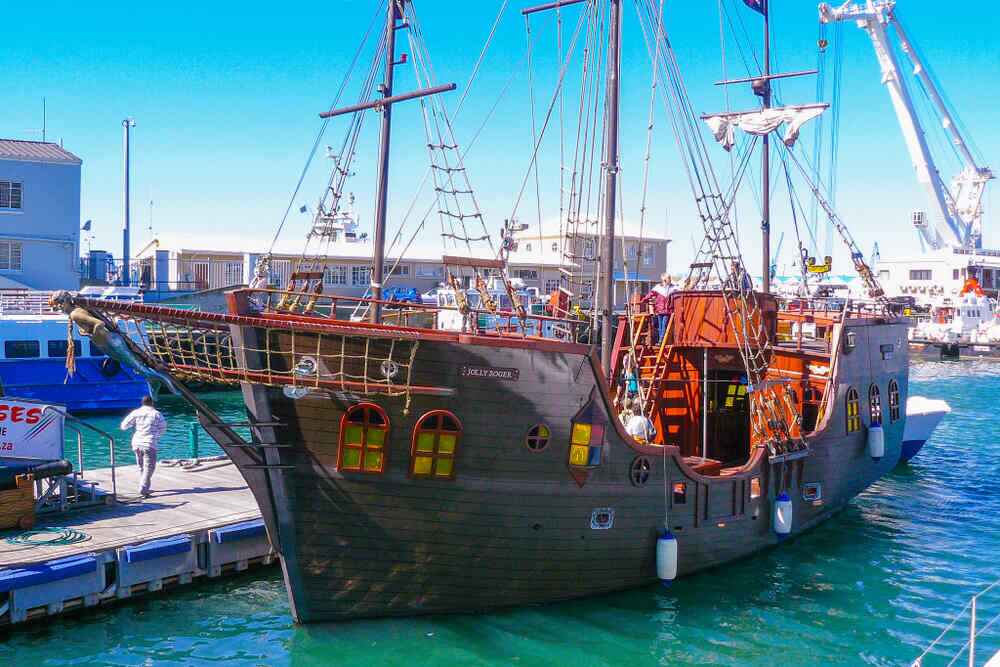 The Jolly Roger Pirate Boat, a unique attraction in Cape Town, South Africa, promises an unforgettable adventure for visitors of all ages. Docked at the vibrant V&A Waterfront, this authentic pirate ship invites guests to embark on a thrilling voyage along the stunning Atlantic seaboard. With its striking skull and crossbones motif, swashbuckling crew, and black sails, the Jolly Roger provides an immersive pirate experience like no other.
Throughout the journey, passengers are regaled with tales of notorious pirates and seafaring lore while they take in the awe-inspiring views of Table Mountain, Robben Island, and the city's spectacular coastline. Offering daily cruises and available for private functions, the Jolly Roger Pirate Boat is a must-visit attraction for those seeking a unique and exhilarating maritime experience in the heart of Cape Town.
---
Cape Town is a vibrant and exciting destination with something to offer everyone. From outdoor adventures to cultural experiences, visitors can find a wide range of fun activities to enjoy. Whether you're interested in wildlife, history, or simply soaking up the sun, Cape Town is sure to impress.
So, if you're planning a trip to Cape Town, make sure to add some of these top fun things to do to your itinerary. Don't forget to also try the local cuisine, explore the city's art scene, and soak up the friendly and welcoming culture of the locals.
With its stunning natural beauty, rich history, and diverse culture, Cape Town is truly a gem of South Africa. It's a city that captures the heart and imagination of every visitor who comes here. So, pack your bags, book your flights, and get ready to experience the best that Cape Town has to offer!