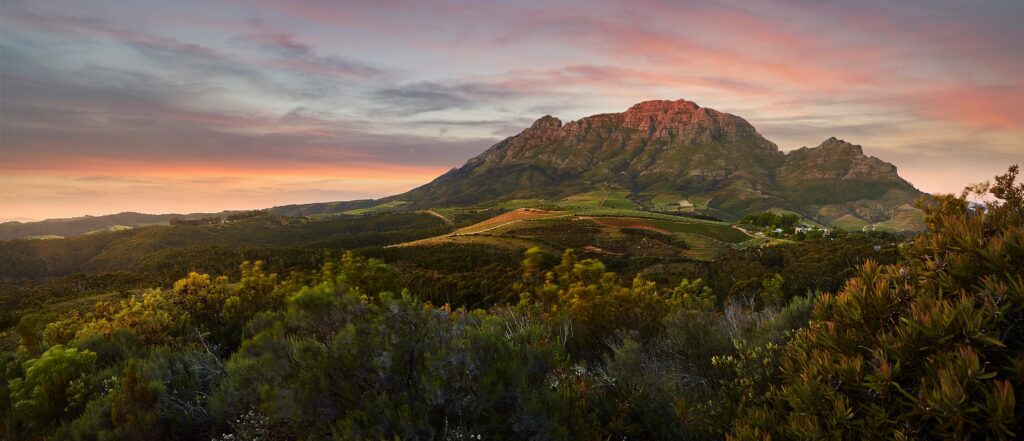 Out of the many stunning scenic sites in and around Cape Town, Tokara Wine Estate is a must-visit. This renowned winery offers an extraordinary blend of natural beauty, exceptional wines, and a rich history that will captivate you. Whether you're a wine connoisseur or enjoy indulging in life's finer things, a visit to Tokara is an absolute must.
History and Legacy
Tokara Wine Estate was established in 1994 by GT Ferreira, a prominent South African businessman with a deep passion for wine. Located on the Helshoogte Pass, the estate encompasses nearly 1,000 hectares of pristine land, comprising vineyards, olive groves, and natural fynbos vegetation. Tokara's vineyards benefit from the unique combination of diverse soils, cooling maritime breezes, and ideal climatic conditions, resulting in exceptional quality and character wines.
The name "Tokara" is derived from a combination of the first letters of GT Ferreira's three children. This personal touch reflects the deep-rooted commitment and family-oriented ethos that permeates the estate's operations, making it more than just a winery but a cherished family legacy.
Award-Winning Wines and Olives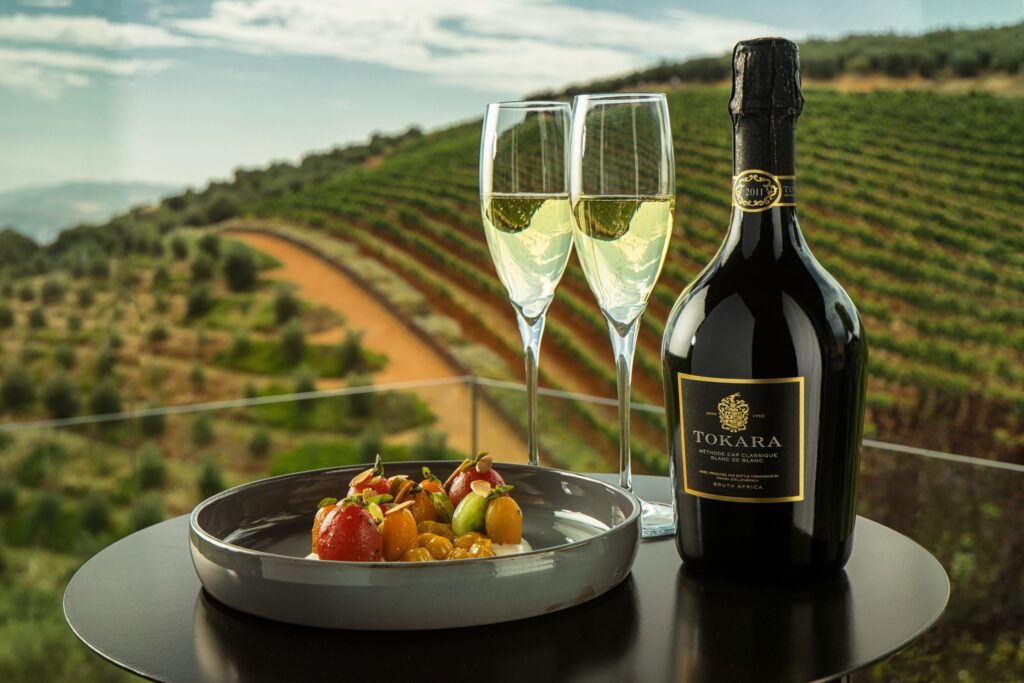 Tokara Wine Estate is renowned for its exceptional wines that reflect the region's terroir and the winemaker's skilful craftsmanship. Tokara produces diverse varietals, from crisp and refreshing whites to robust and elegant reds, including Sauvignon Blanc, Chardonnay, Cabernet Sauvignon, Merlot, and Shiraz. The estate's wines have received numerous accolades and awards from prestigious competitions, solidifying their position as some of South Africa's finest.
Tokara is listed as one of the top 50 best vineyards in the world, and in 2022, the Tokara Reserve Collection Cabernet Sauvignon 2019 beat more than 1300 wines by being crowned as the overall champion of the Veritas Awards and winning the Duimpie Bayly Vertex trophy. 
Tokara's olives and subsequent olive oil are a significant contributing factor to the success of its wines. Over two decades ago, co-founder Anne-Marie Ferreira planted Tuscan olive varieties across the estate, which has led to years of excellent harvests. 
The Tokara Premium EVOO, a consummate blend of Coratina, Leccino, Frantoio and Mission olives, has been voted Best in Class at the LA International Extra Virgin Olive Oil Competition.
The Tokara Wine Estate Experience
A visit to Tokara allows wine enthusiasts to immerse themselves in a world of sensory delights. The winery's contemporary tasting room provides a stunning backdrop, offering panoramic views of the vineyards and surrounding mountains. Knowledgeable and friendly staff guide visitors through a curated selection of wines, allowing them to experience the nuances and complexities of each varietal.
Tokara boasts a world-class restaurant showcasing the finest South African cuisine. The Tokara Restaurant, set to give diners views over Stellenbosch and False Bay, has earned a reputation for its innovative menus that expertly pairs seasonal, locally sourced ingredients with the estate's wines. 
Beyond wine tastings and exquisite dining experiences, Tokara also offers visitors the opportunity to explore the estate's olive groves and take in the breathtaking natural beauty of the surrounding landscape. Guided tours provide insights into the olive oil production process, and visitors can even sample and purchase Tokara's award-winning extra virgin olive oils.
The estate also offers a child-friendly space where visitors will find an outdoor play area and Delicatessen. The entrance of the winery and restaurant is also where you'll find the art gallery, filled with artwork created by local artists and artisans. You can also see sculptures placed throughout the walkways and gardens.
Restaurant Opening Hours: Wednesday to Saturday, 12:00 – 15:00 and 18:00 – 21:00; Sundays, 12:00 – 15:00.
Phone: 021 885 2550
Email: reservations@tokara.com
Tasting Lounge Opening Hours: Monday to Sunday, 10:00 – 18:00. The last tasting is at 17:30.
Phone: 021 808 5900
Email: winelounge@tokara.com
Delicatessen Opening Hours: Tuesday to Sunday, 09:00 to 11:30 for breakfast; 12:00 – 15:30 for lunch. The shop closes at 17:00.
Phone: 021 808 5950
Email: deli@tokara.com
Olive Shed Opening Hours: Tuesday to Sunday, 09:00 to 11:30 for breakfast; 12:00 – 15:30 for lunch. The shop closes at 17:00.
Phone: 021 808 5950
Email: oliveshed@tokara.com
For event bookings, contact functions@tokara.com and for price and general enquiries, contact +27 21 808 5900 or wine@tokara.com.
---
Explore their official website at www.tokara.com. 
Location: Helshoogte Rd, Stellenbosch, Cape Town, 7600, South Africa
Whether you're a wine aficionado, a food lover, or simply someone seeking a memorable experience, Tokara Wine Estate delivers on all fronts. From the legacy of its founders to the award-winning wines and breathtaking scenery, a visit to Tokara promises an unforgettable journey into the heart of South African wine country.
---
FAQ
Q – What types of wines does Tokara Wine Estate produce?
A – Tokara Wine Estate is renowned for its diverse range of wines, including exceptional red, white, and rosé varieties. They specialize in producing premium wines such as Cabernet Sauvignon, Sauvignon Blanc, and Chardonnay, crafted with meticulous attention to detail and a commitment to quality.

Q – Can visitors enjoy wine tastings at Tokara Wine Estate?
A – Absolutely! Tokara Wine Estate offers a delightful wine-tasting experience for visitors, allowing them to sample a selection of their award-winning wines while soaking in the scenic beauty of the estate. Expert guides provide insights into the winemaking process, enhancing the overall experience.

Q – Are there dining options available at Tokara Wine Estate?
A – Yes, Tokara Wine Estate features a world-class restaurant where visitors can indulge in exceptional culinary creations. The restaurant offers a farm-to-table dining experience, using fresh, locally sourced ingredients to craft delicious dishes that perfectly complement the estate's wines.

Q – Does Tokara Wine Estate offer any additional attractions or activities?
A – Tokara Wine Estate boasts an art gallery that showcases contemporary South African art, providing a unique cultural experience for visitors. The estate also offers picturesque walking trails, allowing guests to explore the stunning surroundings and enjoy panoramic views of the vineyards and mountains.