Nestled in the heart of Cape Town, the Adderley Street Flower Market is a vibrant and captivating destination for flower enthusiasts, locals, and visitors alike. With its intoxicating scents, vivid colours, and bustling atmosphere, this iconic market has been a cherished part of the city's landscape for decades. We will be exploring the Adderley Street Flower Market, its history, the variety of flowers available, and the unique experiences it offers to those who wander its city's deep fragrant aisles.
A Blooming Legacy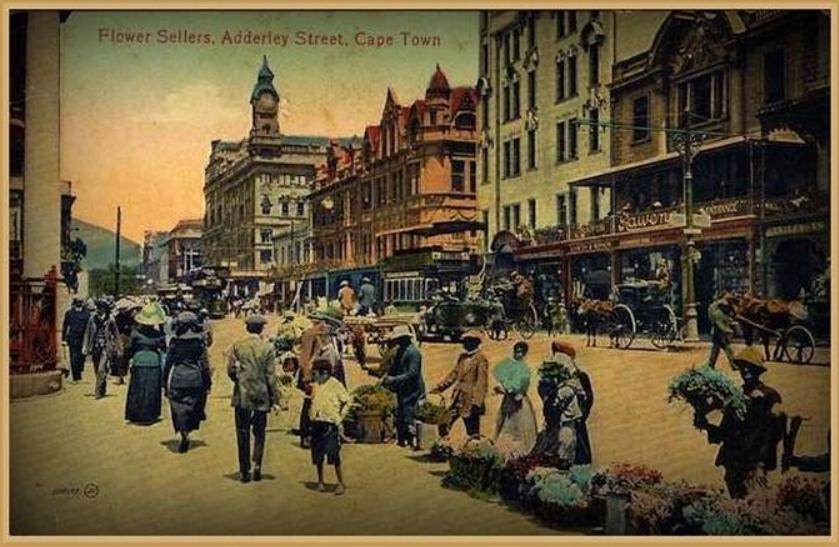 The Adderley Street Flower Market traces its roots back to the early 1900s when it first emerged as a humble gathering of local flower sellers. Over the years, it has evolved into a bustling marketplace, attracting both buyers and sellers from all walks of life. Today, the market stands as a testament to Cape Town's rich cultural heritage and its love affair with flowers.
The Art of Arrangement


As you step into the Adderley Street Flower Market, you'll find yourself immersed in a sensory wonderland. The market is awash with an array of exquisite flower arrangements, skillfully crafted by talented florists. From delicate bouquets to intricate floral centrepieces, each creation is a testament to the artistry and creativity that permeates this vibrant marketplace.
A Kaleidoscope of Colors
Prepare to be dazzled by the kaleidoscope of colours that greets you at the Adderley Street Flower Market. Vibrant blooms of every hue imaginable adorn the stalls, creating a visually stunning spectacle. Whether you're drawn to the soft pastels of roses, the fiery reds of gerberas, or the sunny yellows of daisies, you'll find an abundance of options to suit your taste and style.
Seasonal Splendor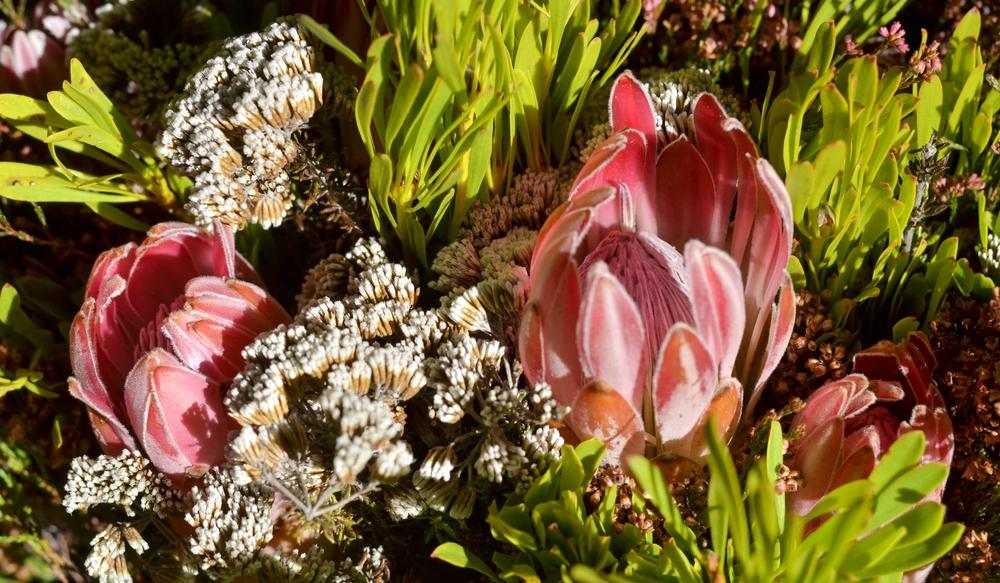 One of the most enchanting aspects of the Adderley Street Flower Market is its celebration of seasonal blooms. As the year unfolds, the market transforms to showcase nature's ever-changing beauty. In spring, you'll be captivated by the delicate cherry blossoms and fragrant lilies, while summer brings an explosion of vibrant sunflowers and daisies. Autumn paints the market in warm tones with chrysanthemums and dahlias, and winter welcomes the elegance of orchids and camellias.
Enchanting Floral Accessories
Beyond the captivating array of flowers, the Adderley Street Flower Market offers a delightful selection of floral accessories to complement your floral arrangements or add a touch of natural beauty to your surroundings. From intricately woven flower crowns and delicate flower hairpins to elegant corsages and boutonnieres, these accessories serve as the perfect finishing touch for weddings, special occasions, or simply to embrace your inner flower child. You'll find an assortment of dried flowers, potpourri, and scented sachets, allowing you to infuse your living spaces with a gentle, long-lasting fragrance.
Discover Green Oasis
As you wander through the Adderley Street Flower Market, you'll encounter an oasis of lush greenery beyond the colourful blooms. The market is home to a variety of potted plants and verdant foliage that adds a touch of natural serenity to any environment. From low-maintenance succulents and air plants to elegant ferns and cascading ivy, these green companions provide an opportunity to bring the tranquillity of nature indoors. Whether you're a seasoned plant parent or a budding enthusiast, the market offers a vast selection of plants suitable for all levels of gardening expertise.
Immersive Cultural Experience
Beyond its botanical offerings, the Adderley Street Flower Market provides a window into Cape Town's diverse cultural tapestry. The market's vibrant energy and convivial atmosphere draw people from all walks of life. Engage in friendly banter with the local sellers, listen to captivating stories of the market's history, and embrace the lively spirit of this thriving community hub.
---
The Adderley Street Flower Market is a true gem in the heart of Cape Town, enchanting all who venture into its fragrant embrace. Whether you're a passionate flower lover, a curious traveller, or simply seeking a moment of respite from the hustle and bustle of city life, this market offers a sensory feast that will leave an indelible impression. Lose yourself in a world of colours, scents, and cultural encounters at the Adderley Street Flower Market, where nature's beauty blossoms and the spirit of Cape Town thrives.
Meet the Flower Vendors by clicking here
Adderley Street Flower Market Opening Times: Monday to Sunday – 6 am to 6 pm
Website: http://adderleystreetflowermarket.co.za/
Email: info@adderleystreetflowermarket.co.za
---
FAQ
Q – Can I find exotic or rare flowers at the Adderley Street Flower Market?
A – Yes, the Adderley Street Flower Market is known for its diverse selection of flowers, including exotic and rare varieties. While the availability may vary depending on the season and suppliers, the market often features unique blooms that are not commonly found elsewhere. Whether you're in search of tropical orchids, exotic proteas, or rare species of roses, you'll have the opportunity to discover and bring home these extraordinary floral treasures from the market. Be sure to explore different stalls and engage with knowledgeable sellers to find the specific exotic or rare flowers you desire.

Q – Is parking available near the market?
A – Yes, there are parking facilities available near the Adderley Street Flower Market. Visitors can find both street parking and paid parking lots in the vicinity, making it convenient to explore the market without worrying about finding a parking spot.

Q – Can I buy flowers in bulk at the Adderley Street Flower Market?
A – Absolutely! The Adderley Street Flower Market is a great place to purchase flowers in bulk. Whether you're planning a special event or simply want to bring home a large assortment of blooms, you'll find a wide selection of flowers available in various quantities to suit your needs.

Q – Are there food and beverage options at the market?
A – While the Adderley Street Flower Market primarily focuses on flowers and plants, there are food stalls and coffee shops located nearby where you can grab a bite to eat or enjoy a refreshing beverage. This allows visitors to indulge in a quick snack or drink while immersing themselves in the vibrant atmosphere of the market.