When it comes to thrilling adventures and adrenaline-pumping activities, Go Karting Cape Town is a destination that never disappoints. Beyond its stunning landscapes and vibrant culture, this South African gem offers an array of exciting experiences for adrenaline junkies and adventure enthusiasts. One such heart-pounding activity that has gained immense popularity is go-karting. Offering an exhilarating blend of speed, skill, and competition, go-karting in Cape Town is a must-try experience for visitors of all ages. Let's take you on a tour of the top go-karting destinations in Cape Town, where you can rev up your engines and race your way to an unforgettable time.
ANGRi Racing Academy


Nestled in the heart of Cape Town, the ANGRi Racing Academy stands as a beacon for those seeking to hone their go-karting skills and possibly step into the world of professional motorsport. Established by seasoned racing experts, this academy offers a unique opportunity to learn the ropes of karting from the best in the business. The ANGRi Racing Academy is not only a go-karting venue but also a training ground for budding racers, making it an essential stop for both beginners and experienced drivers.
At the academy, you'll find a fleet of high-performance karts and a meticulously designed track that challenges your driving abilities. The instructors, often former professional racers, provide personalized coaching to help you understand racing lines, braking points, and overtaking techniques. Whether you're a first-time kart racer or an experienced driver looking to refine your skills, the ANGRi Racing Academy offers an immersive experience that will leave you craving more time on the track.
ANGRi Racing Academy Opening Hours: Monday to Saturday 9 am – 6 pm
Address: 6 Potsdam Rd, Table View, Cape Town, 7439
Website: https://www.angriracing.com/
Contact Number: 082 382 2915
Karts 4 Kidz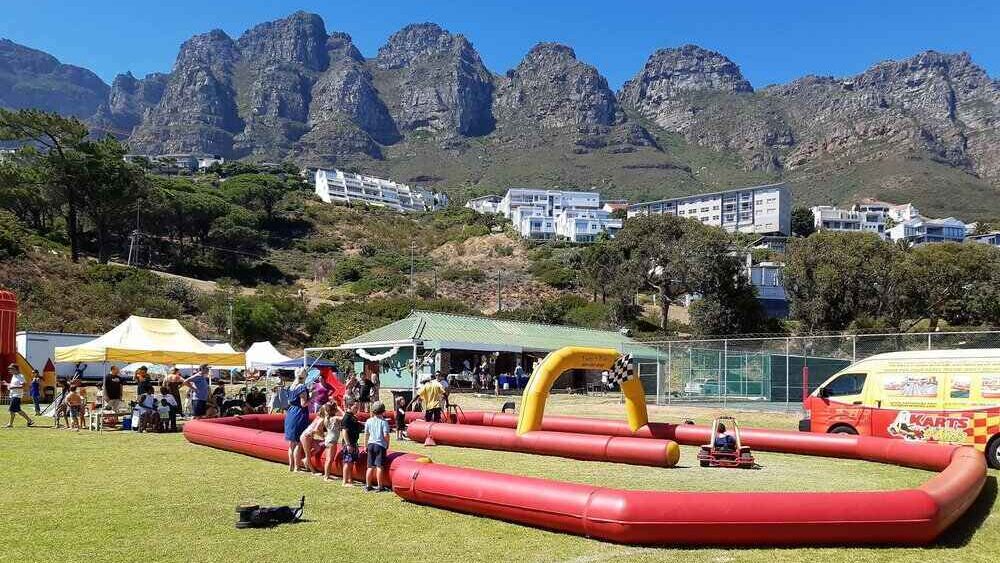 For families looking to share unforgettable moments and create lasting memories, Karts 4 Kidz offers an ideal venue for go karting Cape Town that combines the excitement of go-karting with a family-friendly atmosphere. Located just a short drive from Cape Town's city centre, this venue caters to racers of all ages, making it the perfect destination for a day of wholesome fun.
Karts 4 Kidz boasts a variety of kart sizes to accommodate children, teenagers, and adults, ensuring that everyone can experience the thrill of racing. The track is designed with safety as a top priority, featuring modern safety barriers, well-maintained karts, and a team of attentive staff members. As you zoom around the track, you'll witness the joy on your family members' faces, knowing that you're creating cherished memories together.
Karts 4 Kidz Opening Hours: Monday to Sunday 7 am – 9 pm
Website: http://www.karts4kidz.co.za/
Contact Number: 073 717 7727
Century Karting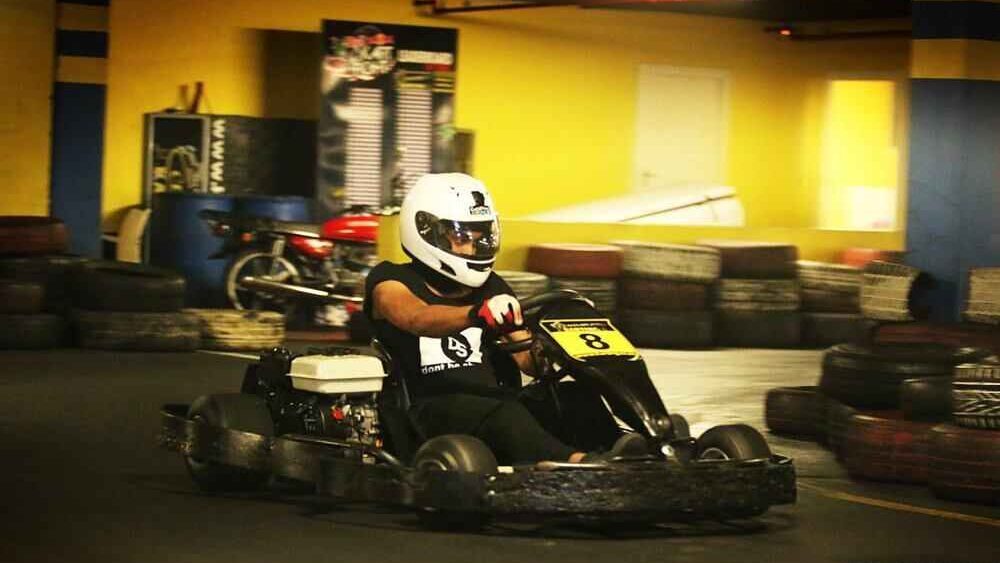 Immerse yourself in the rich history of karting at Century Karting, a venue that pays homage to the roots of this exhilarating sport. Situated on the outskirts of Cape Town, Century Karting offers an authentic racing experience that takes you back in time while still delivering modern thrills.
The track at Century Karting is a marvel in itself, featuring a layout inspired by classic karting circuits. As you navigate the twists and turns, you'll feel a connection to the pioneers of karting who paved the way for the sport's evolution. The vintage-themed venue showcases a collection of historic karts, allowing you to appreciate the progression of karting technology over the years.
Century Karting Opening Hours: Monday to Sunday 9 am – 9 pm
Address: 0A Century Ave, Century City, Cape Town, 7441
Website: http://www.karting.co.za/
Contact Number: 064 978 0862
Xtreme Outdoor Karting
For those seeking an adrenaline rush that goes beyond the ordinary, Xtreme Outdoor Karting promises an experience that will leave you breathless. Situated against the backdrop of Cape Town's picturesque landscapes, this karting destination is a haven for thrill-seekers and outdoor enthusiasts.
Xtreme Outdoor Karting is known for its expansive tracks that wind through natural terrain, offering a challenging blend of high-speed straights and technical corners. The rugged beauty of the surroundings adds an extra layer of excitement to your racing experience. Whether you're navigating the track solo or competing with friends, Xtreme Outdoor Karting ensures an adventure that you won't soon forget.
Xtreme Outdoor Karting Opening Hours: Saturday 9 am – 6 pm Sunday 10 am – 5 pm
Address: Bottelary Rd, Stellenbosch, Cape Town, 7609
Website: https://www.xtremeoutdoorkarting.net/wp/
Contact Number: 076 223 3138
Zone 7


Zone 7 isn't just a go-karting venue; it's a destination that brings together the thrill of racing with a range of entertainment options for the whole family. Located on the outskirts of Cape Town, Zone 7 is a hub of excitement that caters to various interests, making it a top choice for a day of fun-filled activities. This may not be a typical go-karting destination but if you're still seeking an adrenaline rush then Zone 7 is the one for you.
The go-karting track at Zone 7 is a standout feature, with a layout that challenges both novices and experienced drivers. However, what truly sets Zone 7 apart is its diverse range of activities beyond karting. From paintball to motocross, this venue offers an assortment of adventures that cater to different preferences. Whether you're a speed demon, a strategic thinker, or an outdoor enthusiast, Zone 7 has something to offer, ensuring that no one leaves without a smile.
Address: Van Schoorsdrift Rd, Cape Farms, Cape Town, 7550
Website: https://www.zone7.co.za/
Contact Number: 063 795 4346
---
Cape Town's go-karting scene is a testament to the city's dedication to providing unforgettable experiences for tourists and locals alike. From professional racing academies to family-friendly tracks and adrenaline-pumping outdoor adventures, Cape Town offers a diverse range of options for go-karting enthusiasts of all levels. As you embark on your journey to explore the city's go-karting destinations, you'll not only satisfy your need for speed but also create lasting memories in a setting that combines the thrill of racing with the beauty of Cape Town's landscapes. So, rev up those engines and get ready to experience the ultimate blend of speed and adventure Ready set go!
FAQ
Q – What age groups can enjoy go-karting in Cape Town?
A – Go-karting in Cape Town accommodates a wide range of ages, often starting from 6 or 7 years old for family-friendly experiences.

Q – Is prior karting experience required in Cape Town?
A – No, go-karting in Cape Town welcomes all skill levels. Instructors guide beginners through safety and driving techniques.

Q – How safe is go-karting in Cape Town?
A – Safety is paramount. Expect well-maintained karts, modern gear, safety briefings, and attentive staff ensuring a secure experience.

Q – Do I need reservations, and when's the best time to go?
A – Reservations are advisable, especially during peak seasons. Mornings offer fewer crowds, while late afternoons combine a vibrant atmosphere and cooler weather.