Nestled in the heart of South Africa, Cape Town boasts a stunning array of natural landscapes that beckon visitors to unwind, explore, and indulge in the beauty of the outdoors. If you're seeking a perfect blend of nature and gastronomy, the self-catering picnic spots in Cape Town offer an ideal solution. These picturesque locations allow you to savour delicious food amidst breathtaking scenery. From lush gardens to pristine beaches, and from historic estates to modern urban parks, Cape Town's self-catering picnic spots promise an unforgettable experience for locals and tourists alike. Let's embark on a journey to discover these ten captivating destinations:
Beta Beach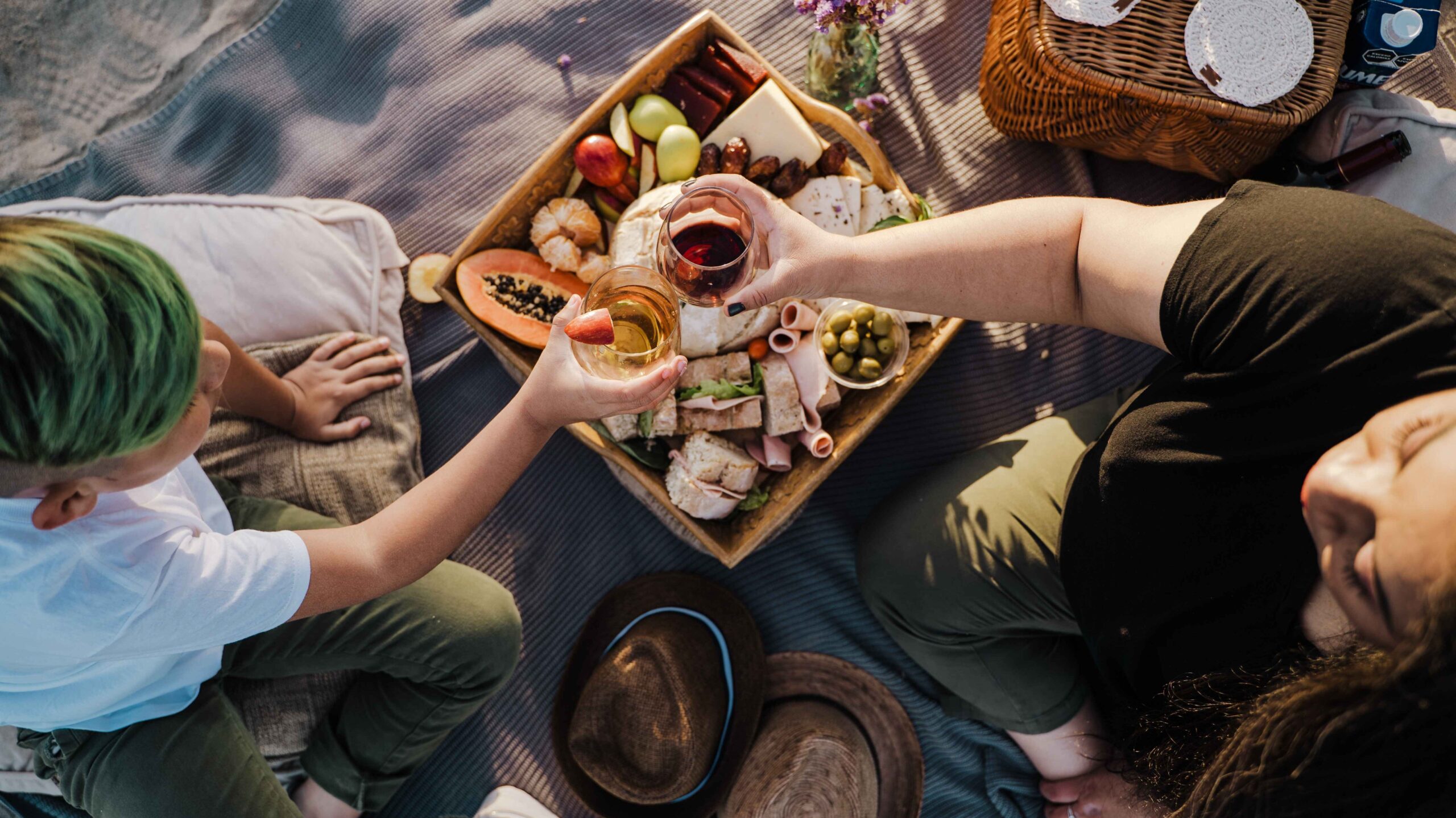 Secluded amidst the vibrant backdrop of Cape Town, Beta Beach emerges as a hidden treasure awaiting your discovery. Nestled behind a couple of bungalows just beyond the bustling Camps Bay, this tiny strip of sand offers a serene escape that feels worlds away from the city's hustle. One of the most remarkable aspects of Beta Beach is that it welcomes you without any entry fee, making it a wallet-friendly choice among the city's self-catering picnic spots.
Boasting stunning views of Camps Bay, Lion's Head, and the majestic Twelve Apostles, Beta Beach exudes an undeniable charm that captivates your senses. While the beach is adorned with more rocks than sand, these natural formations provide perfect nooks to nestle in, offering shelter on breezier days. Remember to pack along some blankets and pillows to ensure your comfort as you bask in the tranquillity of this secluded paradise. Beta Beach offers two access points, easily missed if you're unfamiliar with the area.
Descend the stairs from Beta Road off Victoria Road or venture through Beta Close where convenient parking awaits. Whether you seek quiet contemplation, refreshing dips in the rock pools, or the simple pleasure of a picnic, Beta Beach accommodates all your desires. This cherished spot also extends a warm welcome to dogs and is known as a peaceful haven where topless sunbathing is embraced. As the sun dips below the horizon, Beta Beach offers a front-row seat to nature's evening spectacle, rendering your visit a truly remarkable experience.
Address: 3 Twenty Steps St, Bakoven, Cape Town
Kirstenbosch Gardens


Nestled against Table Mountain's Eastern slopes, Kirstenbosch Botanical Gardens stand as a testament to Cape Town's natural beauty. A favoured spot among self-catering picnic destinations, Kirstenbosch offers a captivating setting that's easily accessible and budget-friendly, with affordable entrance fees. As you step onto the sprawling lawns, the iconic Table Mountain forms a stunning backdrop. The diverse South African flora and fauna create a vibrant tapestry, making every picnic a sensory delight. Whether you're a nature enthusiast, bird watcher, or simply seeking relaxation by the streams, Kirstenbosch caters to all.
Kirstenbosch not only offers a feast for the senses but also encourages responsible practices. With limited rubbish bins to discourage scavengers and maintain the garden's beauty, visitors are urged to pack out their waste. Thus, while savouring your picnic amidst this natural wonderland, you contribute to its preservation. Whether you're a local or a traveller, Kirstenbosch Gardens welcomes you to unwind and relish the beauty of nature in the heart of Cape Town.
Address: Rhodes Drive, Newlands, Cape Town, South Africa
Website: https://www.sanbi.org/gardens/kirstenbosch/
Contact Number: 021 799 8783
Silvermine Nature Reserve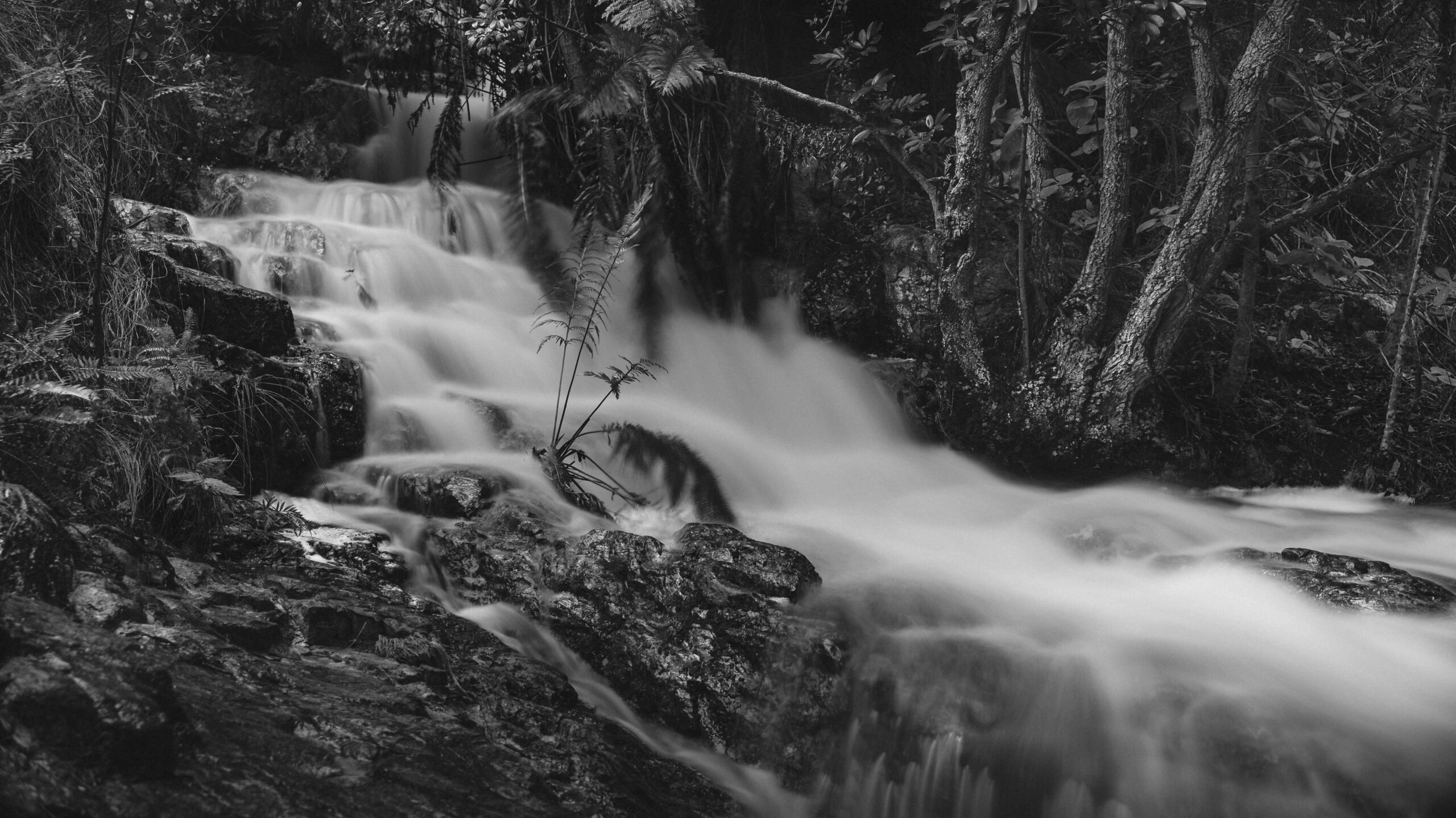 Nestled within Table Mountain National Park, Silvermine Nature Reserve offers free access to a haven for nature enthusiasts. Its hiking, biking, and walking trails provide an exploration opportunity amidst captivating landscapes. Discover waterfalls, serene forests, and a wheelchair-friendly boardwalk around the tranquil dam.
Beyond the trails, Silvermine Nature Reserve features romantic picnic spots with very affordable entrance fees. Whether by the dam or deep in the wilderness, picturesque settings await your self-catered feast. Don't forget binoculars to admire birdlife and stunning views. From the dam's calm to rugged trail allure, Silvermine Nature Reserve embodies Cape Town's beauty, welcoming adventurers and relaxation seekers alike.
Address: Table Mountain National Park, Table Mountain (Nature Reserve), Cape Town
Contact Number: 021 712 7471
Oudekraal Beach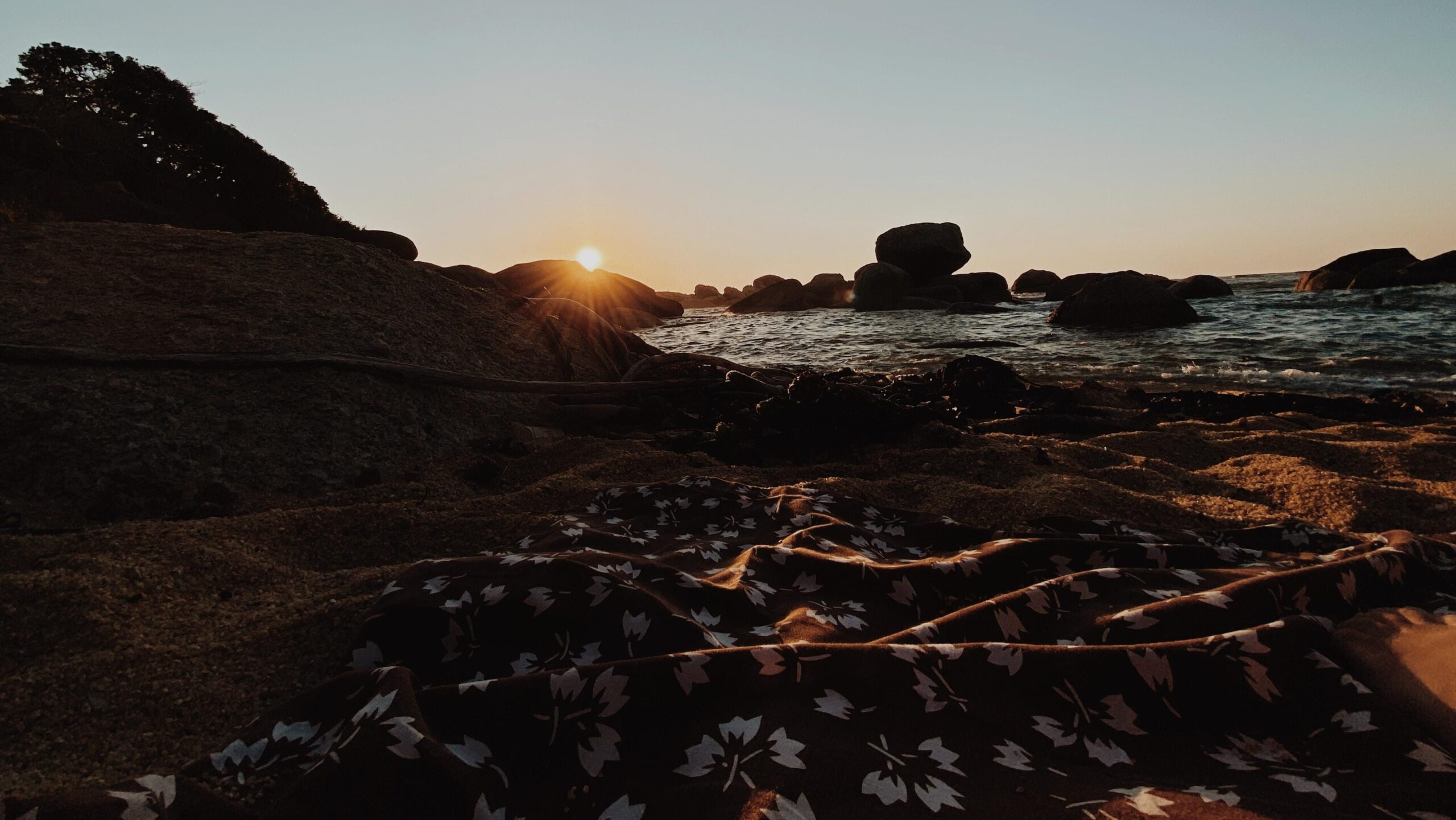 Tucked between the enchanting shores of Llandudno and Camps Bay, Oudekraal Beach emerges as a picturesque haven for those seeking a tranquil escape. This idyllic location, featuring over 40 inviting braai and picnic spots, invites you to indulge in a serene day by the sea. The beach's landscape showcases a delightful blend of massive boulders, pockets of soft sand, and hidden coves nestled amidst the rocky terrain, creating a charming backdrop for your self-catering picnic adventure. The best part? Access to Oudekraal Beach comes without any charge, making it a fantastic choice among Cape Town's self-catering picnic spots.
Venture through the well-maintained braai sites, discover secluded pockets of paradise, and stake out your preferred spot. The Milkwood trees and natural boulders offer privacy as you unwind in nature's embrace. As you explore this stunning venue, relishing the sea breeze and panoramic views, you can savour every delectable treat in your picnic basket. Keep in mind that Oudekraal Beach follows a strict no-alcohol policy, apart from the possibility of hiring the gazebo for private events. So, whether you're planning a romantic picnic for two or a day of enjoyment with friends, Oudekraal Beach welcomes you to revel in the beauty of its natural surroundings and create lasting memories.
Address: Oudekraal (Nature Reserve), Cape Town
The Company's Garden


Nestled right in the heart of Cape Town, The Company's Garden is a verdant haven that offers respite from the bustling cityscape while boasting mesmerizing mountain vistas. This prime location provides an ideal setting to unwind amidst nature's beauty, and the best part is that access is entirely free. Whether you opt for a shady spot on the grass or one of the inviting benches, you can savour your self-catered picnic while enveloped in the garden's serenity, perhaps even sharing a moment with the friendly squirrels that call this oasis home. The Company's Garden stands as a testament to Cape Town's harmonious blend of urban charm and natural allure, welcoming you to enjoy a peaceful escape without any entrance fees.
As you bask in the beauty of the surroundings, you can also appreciate the security provided by the vigilant presence of the City Centre Improvement District (CCID) security guards. Within walking distance of Parliament and nestled against the iconic Table Mountain, this central garden is a haven of tranquillity, where well-maintained flowers and rehabilitated areas coexist in harmony. Besides being a delightful picnic destination, The Company's Garden also hosts galleries, museums and if you forget your picnic basket make sure to visit the Company's Garden restaurant.
Address: 15 Queen Victoria St, Cape Town City Centre, Cape Town
Green Point Urban Park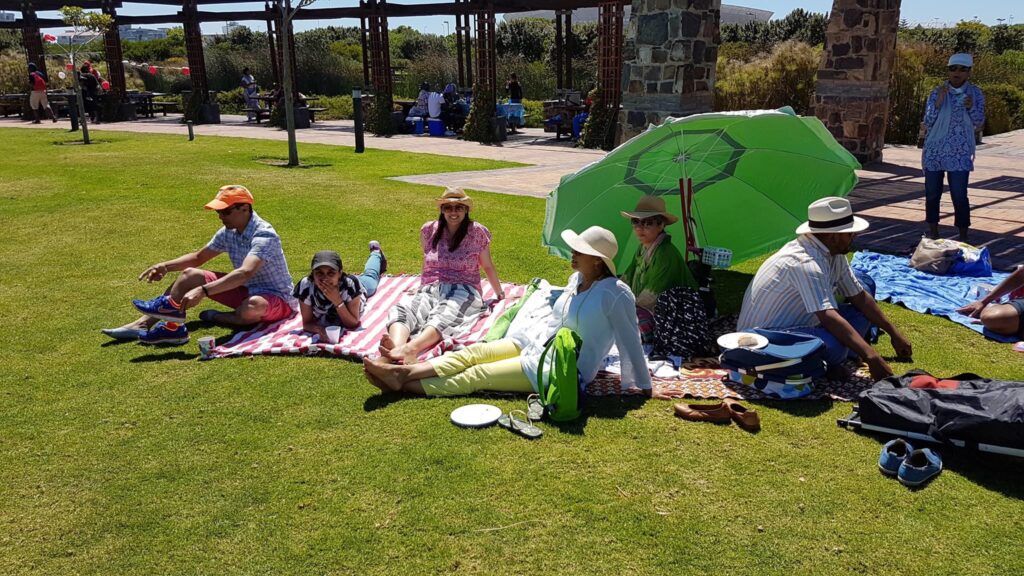 Positioned at the heart of Cape Town, the Green Point Urban Park unfolds as a haven of serenity amidst the bustling urban landscape. This Biodiversity Showcase Garden beckons visitors with the promise of a tranquil escape, transporting them far from the city's daily stresses. Once you step inside, the park's peaceful ambience embraces you, making it an oasis of calmness. What makes it even more appealing is that access is absolutely free, elevating Green Point Urban Park's status among the city's most cherished self-catering picnic spots.
Green Point Urban Park presents a delightful assortment of amenities for your picnicking pleasure. Picnic tables, benches, and shaded areas offer inviting spots to lay out your blanket and savour a meal while taking in the breathtaking vistas. The park's stunning mountain views, diverse flora, and vibrant birdlife create an ideal environment for relaxation, where you can relish a delicious picnic surrounded by nature's wonders. Green Point Park provides a secure environment with vigilant security personnel stationed at entrances, ensuring your peace of mind while you enjoy your day of leisure.
Address: Cape Stadium Park, Cape Town
Contact Number: 021 417 0120
Boulders Beach


Nestled within a sheltered cove, Boulders Beach stands as a captivating gem among Cape Town's most sought-after destinations. Renowned for its colony of African penguins, this beach offers a chance to observe these charming creatures in their natural habitat and is a perfect backdrop for a leisurely day with friends and family. What sets Boulders Beach apart is that its allure comes without any entrance fee, making it an ideal inclusion in our list of self-catering picnic spots in Cape Town.
Imagine sharing a picnic with your loved ones on the boulders themselves, basking in the sunshine and revelling in the stunning coastal views. Boulders Beach provides a serene and immaculate atmosphere that allows you to unwind and let go of all stress. The beach's pristine surroundings create a picture-perfect setting for relaxation, with people from all walks of life coming together to savour the serene environment and savour the beauty around them. Whether you're captivated by the antics of the penguins, enchanted by the beauty of the cove, or simply seeking a tranquil escape, Boulders Beach welcomes you with open arms promising an unforgettable experience.
Address: Simon's Town, Cape Town
Blaauwberg Beach Nature Reserve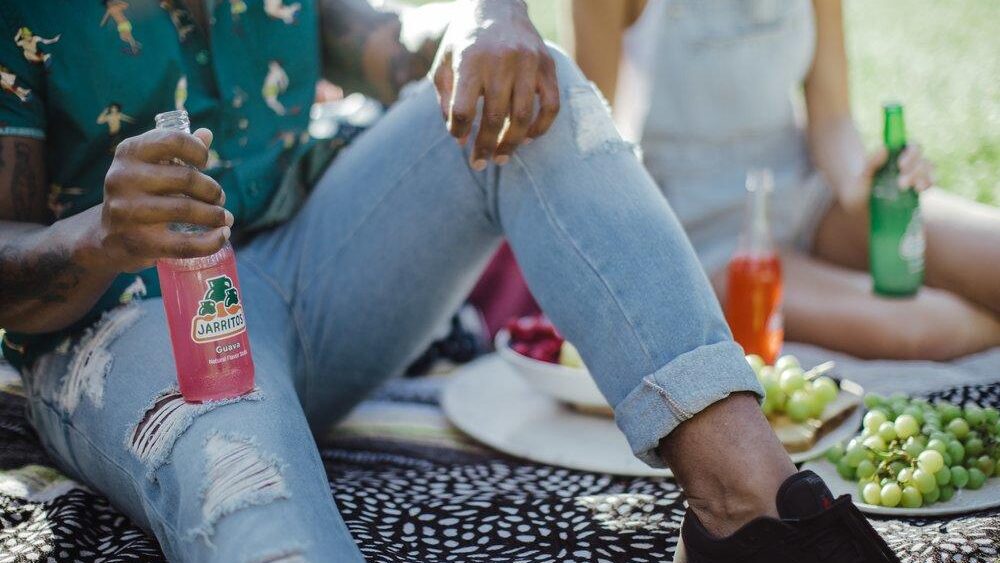 Unveiling itself as a well-kept secret, Blaauwberg Beach Nature Reserve offers a secluded haven on Cape Town's West Coast, nestled between Melkbosstrand and Big Bay. This hidden gem is a paradise for families, inviting children to explore and play while you relish a self-catered picnic lunch in the cool shade. What makes this destination even more enticing is that it grants you access with an affordable entrance fee, placing Blaauwberg Beach Nature Reserve firmly on the map of Cape Town's finest self-catering picnic spots.
The reserve not only offers a tranquil coastal retreat but also a breathtaking panoramic view from Blaauwberg Hill. As you gaze down the fynbos-covered slopes, you'll be captivated by the cityscape, the sprawling coastline, and the vastness of the ocean stretching beyond. This vantage point offers a unique privilege, allowing you to witness both Table Mountain and Robben Island, two of the world's acclaimed World Heritage Sites.
Beyond its scenic splendour, Blaauwberg Beach Nature Reserve caters to extended getaways through the Montispectus self-catering unit, perfect for weekend escapes with family and friends. Operating from 08:00 to 19:00 between November and April, this hidden gem promises an unforgettable picnic experience that seamlessly integrates nature's beauty, family fun, and memorable views.
Address: Eerste Steen Resort, Otto du Plessis Drive (M14), north of Bloubergstrand
Website: https://www.capetown.gov.za/
Contact Number: 021 444 0454
Arderne Gardens


Nestled within its lush confines, Arderne Gardens presents an enchanting collection of trees, plants, and flowers from across the globe, weaving together a tapestry of botanical wonder. This urban oasis, adorned with Japanese ponds, towering trees, and hidden paths, offers a whimsical and romantic backdrop that is simply ideal for a serene picnic. Densely packed with vibrant vegetation, the gardens provide a captivating setting where you can indulge in a self-catered feast amidst nature's splendour. The best part? Arderne Gardens extends its charm to visitors without any entrance fee, marking it as a cherished addition to Cape Town's range of self-catering picnic spots.
As you traverse the park's meandering pathways, you'll encounter benches inviting you to sit and marvel at the grandeur of towering trees overhead. This serene environment welcomes visitors to embrace the tranquillity and observe the natural beauty surrounding them. With wedding shoots often gracing its grounds on weekends, it's recommended to plan your visit during weekdays for a quieter experience.
Feel free to stroll with your furry companions, as dogs on leads are welcome, and rest assured, the garden enjoys 24-hour security to ensure your peace of mind. The garden's vibrant life extends beyond flora; you may encounter guinea fowl, geese, ducks, and koi fish as you explore. Generations have cherished the tradition of parents and nannies feeding the fish and ducks, adding to the park's timeless allure.
With the changing seasons bringing new scenery, Arderne Gardens invites you to return time and again to relish its unique beauty. Recognized as a National Historical Monument and home to several Champion Trees, this urban retreat seamlessly combines history, beauty, and serenity, offering a perfect space for a memorable self-catering picnic experience.
Address: 222 Main Road, Claremont, South Africa
Website: https://www.ardernegardens.org.za/
Tokai Park
Nestled within the southern suburbs of Cape Town, Tokai Park and Forest stands as one of the city's largest urban woodlands, offering a tranquil escape for picnickers seeking to embrace nature's serenity. This sprawling forest caters to a variety of outdoor activities, including mountain biking, hiking, and of course, picnicking. Its expansive landscape features a mix of flat and mountainous terrain, creating a diverse environment that beckons you to explore. The forest's allure is enriched by the fact that you can enjoy its offerings without spending a cent, positioning Tokai Forest as a favoured destination among Cape Town's self-catering picnic spots.
As you traverse the multiuse trails that crisscross the forest, you'll encounter several designated picnic spots along the way. These idyllic locations provide the perfect setting for you to lay out your picnic blanket, unpack your delicious treats, and immerse yourself in the beauty of your surroundings. While Tokai Park presents a serene ambience during the day, it's important to note that wandering around alone after dark is not advised.
Safety remains a priority, ensuring that your daytime exploration is carefree and enjoyable. Whether you're a nature enthusiast seeking hiking trails, a mountain biker looking for thrilling paths, or simply a picnic lover yearning for a peaceful setting, Tokai Forest welcomes you with open arms and no entrance fee, ready to provide a memorable experience in the heart of Cape Town.
Address: 1995 Orpen Rd, Outside, Cape Town
---
Cape Town's self-catering picnic spots offer a diverse range of experiences, allowing you to immerse yourself in nature's beauty while indulging in gourmet feasts. Whether you're captivated by the charm of historic estates, the tranquillity of botanical gardens, the allure of pristine beaches, or the fusion of modern amenities and natural landscapes, these ten spots cater to every preference. So pack your picnic basket, gather your loved ones, and embark on a journey of culinary delight amidst Cape Town's breathtaking scenery.