Happy Father's Day!
Father's Day is a special occasion to honour and appreciate the fathers in our lives. This year, on the 18th of June, make Father's Day 2023 in Cape Town truly memorable by indulging in unique experiences tailored to fathers. Let us present the top 10 Father's Day activities in Cape Town that go beyond the ordinary. Whether you're a local or a tourist, these activities will create lasting memories and celebrate the love between fathers and their children.
Enjoy a Beachside Braai at Maidens Cove
Savour a memorable Father's Day at the beach by indulging in a beachside braai with your father. Set up a cosy spot on the soft, white sands and fire up the grill for a traditional South African braai experience. As the tantalizing aroma of sizzling meats fills the air, you and your father can unwind, soaking in the sun and relishing the breathtaking views of the turquoise waters. Bond over flipping juicy steaks, succulent boerewors, and vibrant vegetable skewers, savouring the flavours of the perfectly cooked meal. As you share laughter, stories, and mouthwatering bites, this beachside braai at Maidens Cove will become a cherished memory of Father's Day in Cape Town.
Maidens Cove provides the ideal setting for a beachside braai, with its serene atmosphere and stunning surroundings. The rhythmic sound of the crashing waves serves as the backdrop for heartfelt conversations and laughter, as you and your father create new memories together. Feel the warm sand between your toes, take refreshing dips in the crystal-clear waters, and enjoy the soothing sea breeze while relishing your delicious braai feast. This unique Father's Day celebration at Maidens Cove is a true embodiment of South African culture, allowing you to honour your father's presence in your life while immersing yourselves in the beauty of Cape Town's coastal charm. Just remember to check the weather as Cape Town has been facing a chilly past few weeks.
Go Fishing in Cape Town


Embark on an unforgettable fishing adventure with your father in Cape Town, exploring the abundant fishing spots along its coastline. Hout Bay, a charming harbour town nestled between mountains and the Atlantic Ocean, offers an ideal location for a day of angling. Whether you're a seasoned fisherman or a novice, you can rent a fishing boat and head out to sea, casting your lines in hopes of reeling in a prized catch. The waters of Hout Bay are known for species like yellowtail, snoek, and Cape salmon, providing ample opportunities for an exciting and rewarding fishing experience. With the stunning backdrop of towering cliffs and the vast expanse of the ocean, fishing in Hout Bay becomes more than just a recreational activity; it's an opportunity to connect with nature and bond with your father.
Cape Town also boasts several other remarkable fishing destinations. The Atlantic Seaboard offers fantastic spots, including areas around Llandudno Beach, Camps Bay, and Clifton Beach, where you can try your luck in catching local fish species. False Bay, located on the eastern side of Cape Town, is renowned for its diverse marine life and is a favourite spot for both shore and boat fishing. Explore the piers and jetties in places like Kalk Bay, Simon's Town, and Muizenberg, where you can cast your lines and enjoy a day of fishing against the backdrop of scenic coastal landscapes. Cape Town's fishing opportunities cater to anglers of all skill levels and present a wonderful opportunity for fathers and their children to share moments of excitement, patience, and joy on Father's Day.
Hit the Golf Course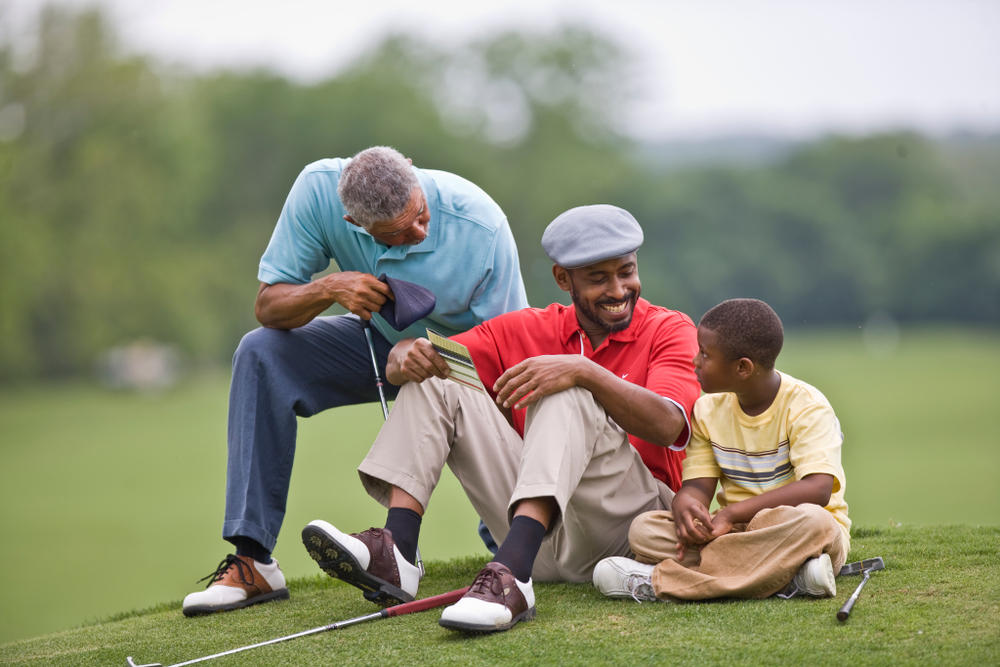 Unleash your inner golfer and spend quality time with your father on Father's Day by hitting the greens of Cape Town's renowned golf courses. One such gem is the Clovelly Country Club, located in the scenic suburb of Fish Hoek. This championship golf course offers breathtaking views of the surrounding mountains and the shimmering False Bay. With its lush fairways, challenging holes, and well-manicured greens, Clovelly provides the perfect backdrop for a memorable golfing experience. Tee off alongside your father, share friendly competition, and enjoy the tranquillity of this idyllic setting. Whether you're a seasoned golfer or a beginner, the Clovelly Country Club promises a delightful day of golfing in Cape Town.
Cape Town also boasts an array of world-class golf courses that cater to golfers of all levels. The Atlantic Beach Golf Estate, situated along the scenic West Coast, offers a challenging links-style course with breathtaking views of Table Mountain. Steenberg Golf Club, nestled in the tranquil Constantia Valley, is a picturesque course surrounded by vineyards and mountains, providing a truly unique golfing experience. Royal Cape Golf Club, the oldest golf club in South Africa, showcases a classic parkland layout and a rich history dating back to 1885. With a variety of exceptional golf courses to choose from, Cape Town is a golfer's paradise where fathers and their children can bond over their shared love for the sport and create cherished memories on Father's Day.
Clovelly Country Club: https://clovellygolfclub.co.za/
Atlantic Beach Golf Estate: https://golf.atlanticbeachestate.co.za/
Steenberg Golf Club: https://www.steenberggolfclub.co.za/
Royal Cape Golf Club: https://www.royalcapegolf.co.za/
Brewery Tour and Craft Beer Tasting
Embark on a flavorful adventure with your father on Father's Day by exploring Cape Town's thriving craft beer scene through a brewery tour and craft beer tasting. Cape Town is home to numerous breweries that offer unique and innovative brews, making it a paradise for beer enthusiasts. Take your father on a journey to some of the city's finest breweries, where you can witness the brewing process firsthand and learn about the art of craft beer production. From small-scale microbreweries to larger craft beer establishments, each brewery has its own distinct character and selection of brews to delight your taste buds.
During the craft beer tasting, indulge in a sensory experience as you and your father sample a variety of handcrafted beers. From hoppy IPAs to rich stouts and refreshing pale ales, the diverse range of flavours will cater to every beer lover's preferences. Knowledgeable staff will guide you through the tasting, sharing insights about the different brewing techniques and ingredients used in each beer. Raise your glasses, savour the complexities of the brews, and engage in conversations about the unique flavours and aromas. A brewery tour and craft beer tasting on Father's Day in Cape Town offer a fun and educational experience that celebrates the artistry and craftsmanship behind this beloved beverage, allowing you and your father to bond over shared interests and discover new flavours together.
Explore Kirstenbosch Botanical Gardens


Immerse yourself in the natural wonders of Cape Town by exploring the breathtaking Kirstenbosch Botanical Gardens with your father on Father's Day. Nestled against the eastern slopes of Table Mountain, this world-renowned botanical garden showcases a remarkable collection of indigenous South African plants. As you wander through the meticulously landscaped gardens, you'll be enchanted by the vibrant colours, fragrant scents, and the harmonious blend of nature and artistry. Discover a tranquil oasis where you and your father can escape the hustle and bustle of the city and connect with the beauty of the natural world.
Find a serene spot amidst the enchanting flora and enjoy a picnic with your father, surrounded by the stunning backdrop of the gardens. The expansive lawns, shaded by ancient trees, provide the perfect setting for relaxation and reflection. Engage in meaningful conversations, share cherished memories, and express gratitude for the love and guidance your father has provided throughout your life. Whether you explore the diverse botanical displays, take a leisurely stroll along the tree-lined pathways, or simply bask in the serenity of the surroundings, a visit to Kirstenbosch Botanical Gardens on Father's Day will create lasting memories and celebrate the bond between father and child amidst the splendour of nature.
Kirstenbosch Botanical Gardens: https://www.sanbi.org/gardens/kirstenbosch/
Attend a Braai Masterclass
Celebrate Father's Day in true South African style by attending a braai masterclass with your father. South Africans are known for their love of outdoor cooking and the art of braai, and what better way to honour your father than by learning the secrets of this beloved culinary tradition together? Join a braai masterclass where experienced grillers will impart their expertise, guiding you through the process of preparing traditional South African dishes over an open flame. From marinating the meats to perfecting the braai techniques, you'll gain valuable skills and insights that you can use to impress your father and recreate the flavours of South Africa's rich culinary heritage.
During the masterclass, you'll have the opportunity to immerse yourself in the vibrant flavours and aromas of South African cuisine. Learn to grill succulent boerewors, tender steaks, juicy chicken sosaties, and other mouthwatering dishes that form the heart of a true South African braai. Discover the importance of spices and marinades, and how they contribute to the unique taste profiles. As you and your father engage in the art of braaiing, you'll not only enhance your culinary skills but also create unforgettable memories and share laughter and joy. The braai masterclass will leave you with the confidence to continue the tradition of braaiing with your father, forging a stronger bond and a shared appreciation for the flavours that bring families together.
Take a Vintage Motorcycle Sidecar Tour
Embark on a thrilling and nostalgic adventure with your father on Father's Day by taking a vintage motorcycle sidecar tour in Cape Town. Experience the city in a unique way as you ride through its streets, soaking in the sights, sounds, and wind in your hair. Imagine the excitement as you and your father hop into a vintage motorcycle sidecar, a classic mode of transportation that adds a touch of charm to your journey. With the expert guidance of experienced drivers, you'll explore Cape Town's scenic routes, including coastal roads, iconic landmarks, and hidden gems that are off the beaten path.
One of the reputable businesses that offer vintage motorcycle sidecar tours in Cape Town is "Cape Sidecar Adventures." Their experienced and knowledgeable guides will take you on a memorable journey, ensuring your safety and providing interesting insights about the city's history and landmarks. Enjoy the thrill of cruising along the Atlantic Seaboard, passing by the famous Cape Town Stadium, and marvelling at the majestic beauty of Table Mountain. Capture incredible photos as you stop at breathtaking viewpoints and soak in the panoramic vistas. A vintage motorcycle sidecar tour promises an exhilarating and unforgettable experience, allowing you and your father to bond over the joy of adventure and discovery in the captivating city of Cape Town.
Cape Sidecar Adventures: https://www.sidecars.co.za/
Enjoy a Whiskey Tasting Experience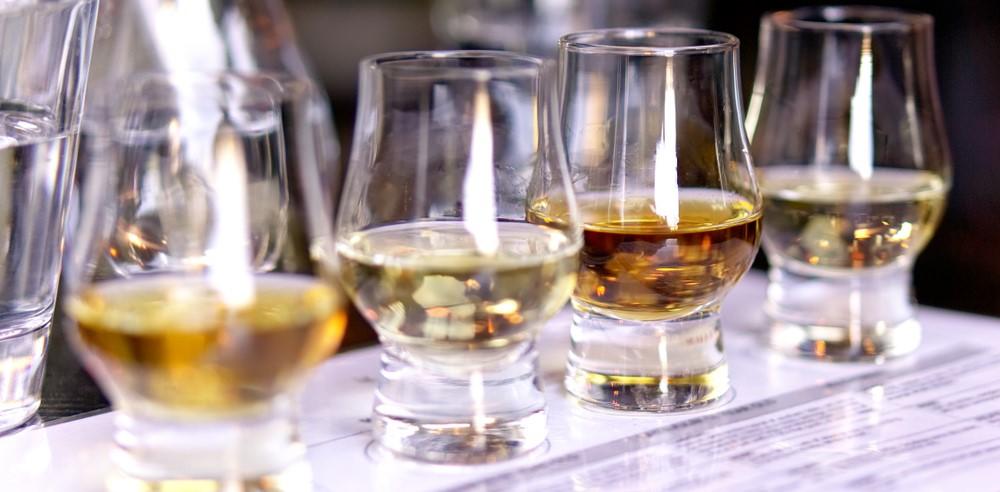 Treat your father to a sophisticated and indulgent experience on Father's Day by enjoying a whiskey tasting in Cape Town. Explore the world of whiskey at renowned establishments such as the "Bascule Whiskey, Wine, and Cocktail Bar" in the V&A Waterfront. With an extensive collection of over 500 whiskies from around the globe, Bascule offers a refined setting for a memorable tasting experience. Knowledgeable sommeliers will guide you through the nuances of different whiskey styles, regions, and production techniques, allowing you to appreciate the complexities of each sip.
Raise a glass, savour the craftsmanship, and celebrate the art of whiskey on Father's Day. These whiskey-tasting experiences in Cape Town provide an opportunity to bond with your father over a shared appreciation for this noble drink. Whether you choose Bascule or the Whiskey Brother's Tasting Room, the sophisticated ambience and knowledgeable hosts will ensure a memorable and enjoyable whiskey journey. Cheers to Father's Day as you explore the world of whiskey together, creating lasting memories and toasting the love and bond between fathers and children.
Bascule Whiskey, Wine and Cocktail Bar: https://www.waterfront.co.za/food-and-drinks/bascule-whisky-wine-cocktail-bar/
Take a Helicopter Ride over Cape Town


Soar above the breathtaking landscapes of Cape Town and celebrate Father's Day with a thrilling helicopter ride. Experience the city from a whole new perspective as you and your father embark on an awe-inspiring adventure. Reputable companies like "NAC Helicopters Cape Town" offer tailored scenic flights that showcase the city's iconic landmarks and natural wonders. Take off from the V&A Waterfront and witness the majestic Table Mountain, the rugged coastline of the Atlantic Seaboard, and the picturesque Cape Winelands. Capture incredible photos and create lifelong memories as you bond with your father during this exhilarating journey.
A helicopter ride over Cape Town on Father's Day is the perfect way to elevate your celebration and appreciate the city's beauty in a truly unforgettable way. Whether you choose NAC Helicopters or another reputable tour provider, the panoramic views and the exhilaration of flying high above the city will leave you both in awe. Embrace the excitement, embrace the moment, and create lasting memories as you and your father share this extraordinary experience together, celebrating your love and the unique bond you share.
NAC Helicopter: https://www.nachelicopterscapetown.com/
Cook a Special Meal Together
Celebrate Father's Day by cooking a special meal together, creating a memorable culinary experience. Instead of dining out, bond with your father in the kitchen as you prepare a delicious meal that reflects your shared tastes and preferences. Choose a menu that showcases his favourite dishes or explores new flavours you both want to try. Collaborate on selecting recipes, gathering ingredients, and preparing them side by side. As you chop, sauté, and season, engage in conversation, share cooking tips, and create lasting memories. The process of cooking together fosters connection and strengthens the bond between father and child.
Set a beautifully adorned table, light candles, and savour the meal you've lovingly prepared. This intimate and personalized dining experience will be a cherished memory, honouring Father's Day and the special relationship you have with your father. Enjoy the fruits of your labour as you indulge in a delicious feast, celebrating the joy of cooking and the shared moments of togetherness.
---
On Father's Day 2023, make your father feel cherished and loved by indulging in unique experiences in Cape Town. From beachside barbecues to whiskey tastings, these activities go beyond the traditional and offer opportunities for bonding, adventure, and relaxation. Embrace the spirit of Father's Day by creating lifelong memories and expressing gratitude for the love, guidance, and support fathers provide. Cape Town's diverse offerings ensure a Father's Day celebration that will be treasured by both locals and tourists alike. Remember to watch the weather if you're looking to plan an outdoor Father's Day adventure as Cape Town has been facing a cold winter as of late.
Happy Father's Day! – from everyone at CapeTourism.com