Looking for the perfect spot to bask in the South African sun? Look no further than this hidden gem tucked away in a quiet cove on the Atlantic coast. With its crystal-clear waters, powdery white sand, and dramatic rocky cliffs, Llandudno Beach offers a secluded and serene setting that's sure to take your breath away.
Llandudno Beach, Cape Town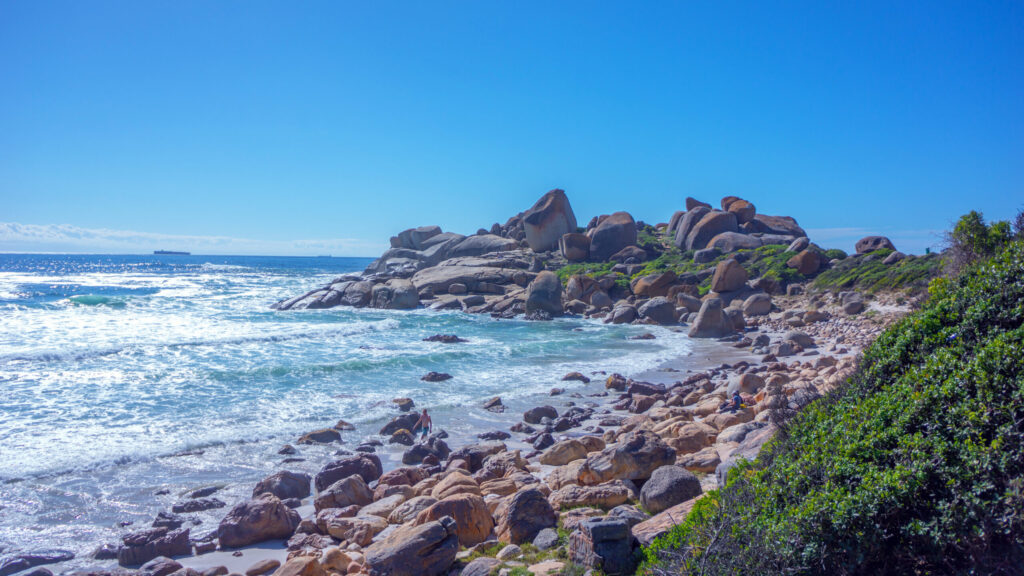 With its pristine blue waters and unspoiled natural beauty, Llandudno Beach is the perfect spot for swimming, surfing, and sunbathing. The beach is surrounded by imposing cliffs and boulders that offer shelter from the wind and add to the breathtaking scenery.
Facilities at Llandudno Beach
While this beach may be a hidden gem, there are public restrooms and showers available for visitors, as well as plenty of space to park your car. There are also several local vendors selling snacks, drinks, and souvenirs, so you can easily spend the whole day on the beach.
Llandudno Beach Accommodation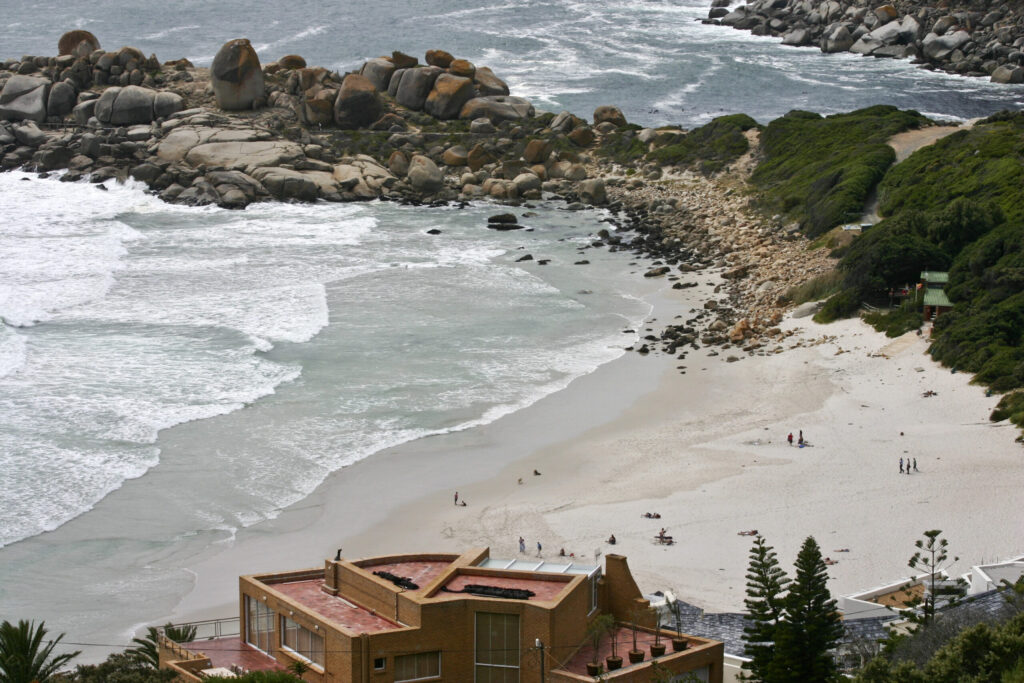 The beach in Llandudno offers a range of excellent accommodation options to suit every traveller's needs. From luxurious beachfront resorts to cosy guesthouses, there is something for everyone. Visitors can enjoy breathtaking views of the ocean from their rooms, and many establishments offer direct access to the sandy shores. The accommodations at this beach are known for their warm hospitality and attention to detail, ensuring a comfortable and memorable stay. Whether you're looking for a romantic getaway or a family vacation, this beach provides a diverse selection of accommodations that cater to all preferences and budgets.
Things to Do at the Beach


Aside from soaking up the sun, there are plenty of things to do at the beach in Llandudno. The beach is a popular spot for surfing, with challenging waves that are perfect for experienced surfers. There are also plenty of rocks to explore, making it a great place for adventurous visitors to scramble and climb.
Llandudno Beach Weather
The area offers delightful weather at Llandudno Beach, Cape Town with its stunning coastal location. Nestled along the picturesque coastline of South Africa, this pristine beach boasts a mild and pleasant climate. With an average annual temperature of around 20 degrees Celsius, visitors can expect comfortable conditions for sunbathing, swimming, and enjoying various water activities. The beach's natural beauty is further enhanced by the occasional cool breeze that gently rustles through the palm trees, making this beach a perfect destination for those seeking a serene and idyllic beach experience.
Where is Llandudno Beach?
Llandudno Beach is located in Cape Town, just a short drive from the city centre. You can easily reach it by car or taxi, or take the MyCiTi bus to the Llandudno stop. Once you arrive, a short walk down a set of stairs will lead you to the beach.
---
If you're looking for a quiet and secluded spot to enjoy the sun and surf, this beach is the perfect choice. With its unspoiled natural beauty and range of activities, it's sure to be a highlight of your South African vacation. So why wait? Pack your bags and head to the beach in Llandudno today!
---
FAQ
Q – Is Llandudno Beach suitable for swimming?
A – Yes, Llandudno Beach is ideal for swimming, but it's important to note that the water can be quite chilly due to the Atlantic Ocean currents, so some visitors may prefer wearing wetsuits.

Q – Are there any facilities available?
A – While Llandudno Beach is known for its natural beauty, it does not have public facilities such as restrooms or shops, so it's advisable to bring your own supplies and make necessary arrangements beforehand.

Q – Can I bring my pet to Llandudno Beach?
Unfortunately, Llandudno Beach does not permit dogs or any other pets on the beach to ensure a clean and enjoyable environment for all visitors.

Q – Are there lifeguards on duty at Llandudno Beach?
A – Llandudno Beach does not have lifeguards stationed on the beach, so it's important to exercise caution and be mindful of the ocean conditions while enjoying the water.
---
About Llandudno
Llandudno is a stunning coastal suburb located in Cape Town, South Africa. Nestled between the mountains and the sea, Llandudno is known for its pristine beach, dramatic scenery, and quiet, laid-back vibe. The beach is a popular destination for surfers and sunbathers, with crystal-clear waters, powdery white sand, and stunning views of the Atlantic Ocean.
Visitors can enjoy a range of outdoor activities, from hiking and surfing to beach volleyball and sunbathing. Whether you're looking for an action-packed adventure or a peaceful retreat, Llandudno has something for everyone. So why wait? Come explore this hidden gem and experience the best that Cape Town has to offer!
Beaches to visit close by
Located 11 minutes away from Llandudno. Sandy Bay is a secluded nudist beach It offers a peaceful atmosphere and stunning views of the coastline and is a must-see for anyone looking for a new beach experience.
Oudekraal Beach, located near Llandudno, is a picturesque coastal gem just 5 kilometres away. This secluded paradise offers pristine white sands, crystal-clear waters, and breathtaking mountain views. Perfect for swimming, picnicking, and snorkelling, it's a must-visit destination for nature enthusiasts seeking tranquillity along the Cape Town coastline.