Cape Town is a destination that captures the hearts of travellers from all corners of the world. The city and its surroundings boast a wide range of dining options, but there's something truly magical about dining in the open air, with the crisp sea breeze, breathtaking views and vineyards that stretch for what seems like forever as your backdrop. In this list of restaurants, we'll explore some of the best outdoor restaurants in Cape Town, where you can enjoy delicious cuisine while immersing yourself in the Cape's beauty.
Gåte Restaurant 💛


Gåte Restaurant at Quoin Rock, located at the base of the Simonsberg Mountain in Stellenbosch, is an establishment that promises a unique fine dining experience. Gåte guarantees an exclusive day or night of dining, ensuring a personalized and unforgettable dining journey. At Gåte, you'll embark on an adventure deeply rooted in the rich flavours of Southern Africa. The restaurant's menu offers reduced-tasting menus, vegetarian selections, and evening dining choices, providing a wide array of options to explore.
Gåte's philosophy embraces modernist principles, focusing on innovative food preparation and presentation techniques that aim to reveal the full potential of each ingredient. To secure a reservation, a per-head deposit of R300 is required. Please note that Gåte is an adults-only fine-dining establishment, but they offer the bespoke picnic experience as an alternative for those seeking a family-friendly dining option. This sets Gåte apart as a restaurant that caters to a variety of preferences while maintaining its commitment to culinary excellence.
Gåte Restaurant Opening Hours: Lunch is Wednesday to Sunday 12 pm to 2 pm and Dinner Is Friday to Saturday at 6 pm
Address: Quoin Rock Wine Estate, 7600 Knorhoek Rd, Stellenbosch, 7600
Website: https://www.quoinrock.co.za/gate-restaurant
Contact Number: 021 888 4750
The Table at De Meye 🍷
Tucked away in Stellenbosch, The Table at De Meye is a foodie's dream, celebrating all things local and fresh. The Table serves up a menu with three mouthwatering courses, and it's super affordable at R550.00 per person. The Table is the kind of place where you can kick back and relax. With its outdoor seating under the shade of towering oak trees and views of the farm's lush gardens, They're on a working farm, so you are in for an experience with good food and good times. Enjoy their ever changing menu, from warm, freshly baked bread to slow-cooked lamb, and top it all off with a delightful chocolate dessert. They've got your dietary needs covered, just give them a heads-up.
The Table at De Meye Opening Hours: Wednesday to Friday 12 pm to 5 pm and Saturday to Sunday 12 pm to 5:30 pm
Address: De Meye Farm Muldersvlei Road Klapmuts, Stellenbosch, 7600
Website: https://thetablerestaurant.co.za/
Contact Number: 072 696 0530
Blue Water Cafe 🐑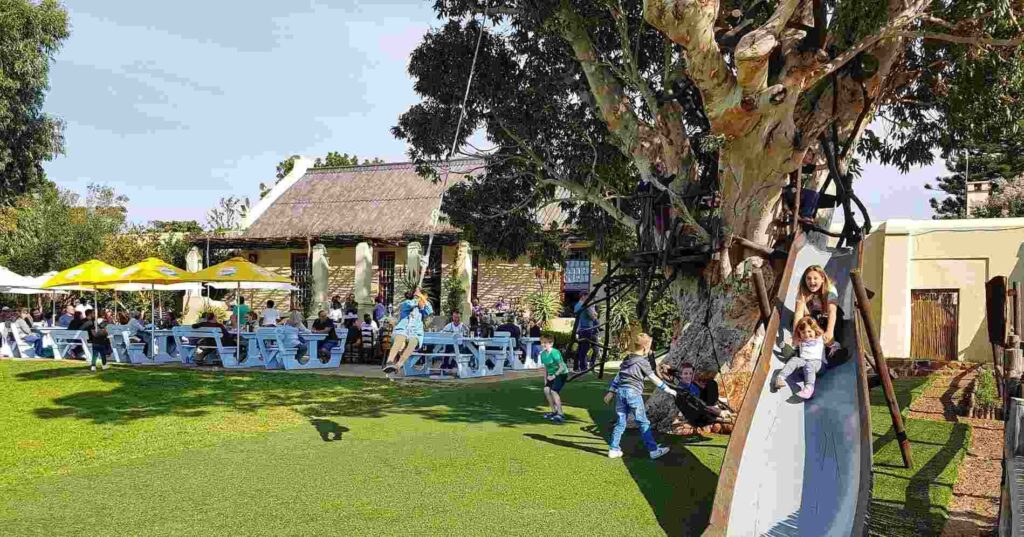 Situated within the historic Imhoff Farm, Cape Town, the Blue Water Cafe is a family-friendly eatery that embodies the true essence of modern Cape-style cuisine. Housed in an original Cape Dutch Farmstead dating back to 1743, this restaurant provides a relaxed outdoor vibe and stunning views of Long Beach and Chapman Peak. Blue Water Cafe's menu is a celebration of Cape flavours, with wood-fired pizzas taking centre stage alongside a collection of casual Cape-style dishes. Complementing the food is the delightful Lakeside Brewery beer, and they've made sure that even vegans and those with gluten-free dietary requirements have scrumptious options to choose from.
The outdoor area offers uninterrupted views of the Southern Peninsula, with a safe enclosed garden, a sprawling jungle gym area, and an adjacent animal farmyard to keep kids entertained. making it perfect for couples, larger groups and families. Imhoff Farm, where Blue Water Cafe calls home, is a hub for artisan experiences, and family adventures. It's the perfect spot to explore the offerings of Imhoff while enjoying a delicious meal in this beautiful setting.
Blue Water Cafe Opening Hours: Monday to Friday 12 pm to 9 pm and Friday to Saturday 9 am to 9 pm
Address: Imhoff Farm, Kommetjie Rd, Ocean View, 7975
Website: https://imhofffarm.co.za/blue-water-cafe/
Contact Number: 021 783 4545
The Conservatory Restaurant 🪴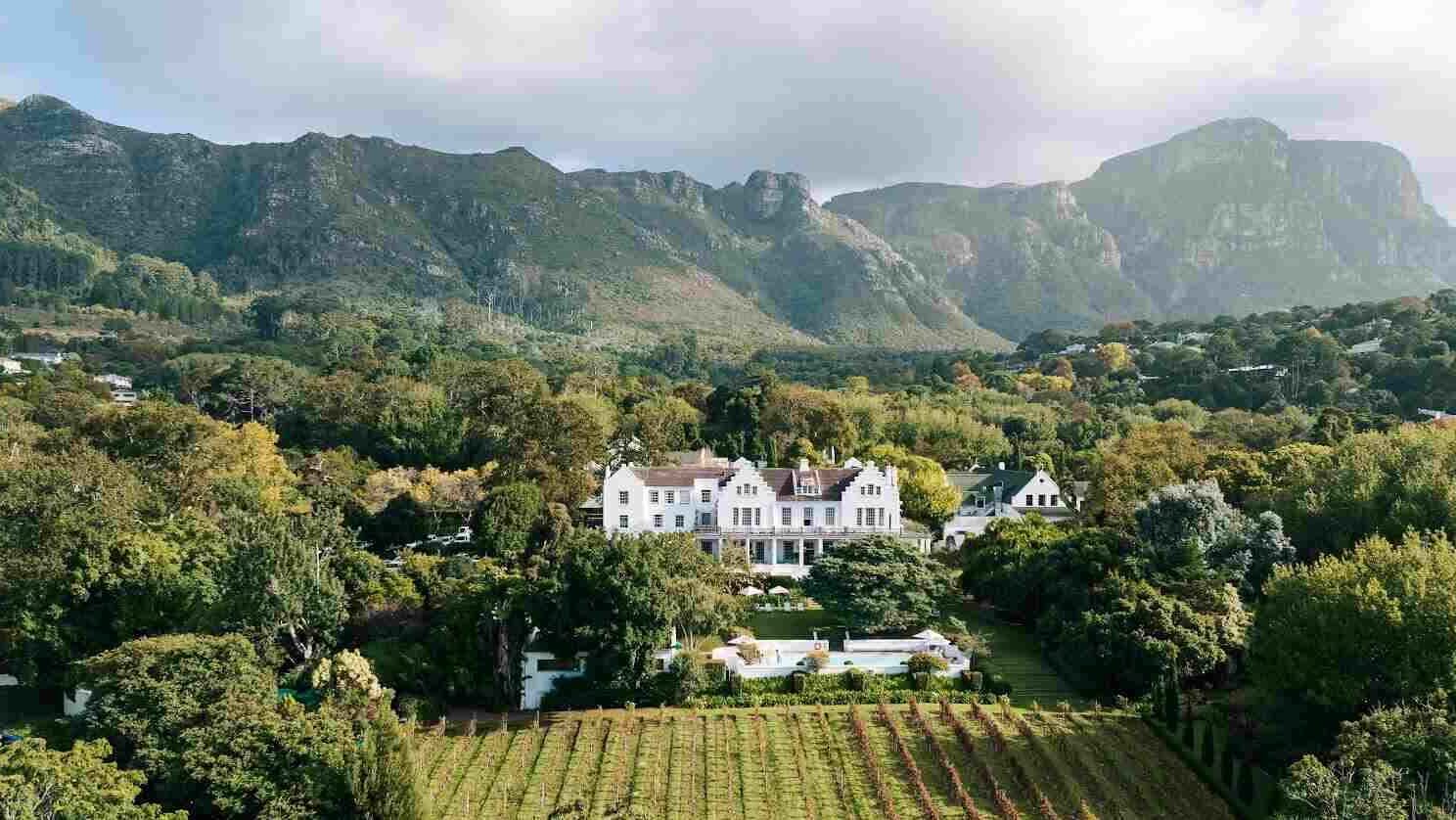 Located at the Cellars Hohenort, The Conservatory is a dining destination that offers an exquisite blend of tradition and innovation amidst a beautiful garden setting. The restaurant has a menu that caters to a variety of tastes, including both classic and contemporary dishes. Executive Chef Tronette Dippenaar, in collaboration with Liz McGrath, has curated a menu that showcases familiar favourites while embracing creativity. Signature dishes like Cape Malay bobotie, Crispy Tempura Prawns, and Charred Springbok tataki are standouts, celebrating the rich culinary heritage of the region.
What truly sets The Conservatory apart is its dedication to incorporating fresh produce from its gardens, including the use of locally sourced fynbos, which adds a unique local touch to the menu. The Conservatory offers multiple dining options, offering breakfast, tea, lunch, and dinner. Menus include options for breakfast, vegan choices, and à la carte selections for both lunch and dinner. While the website provides sample menus, it is advisable to contact the restaurant directly for the most up-to-date offerings, ensuring an awesome and ever-evolving dining experience.
The Conservatory Restaurant Opening Hours: Monday to Sunday 7 am to 10 pm
Address: 93 Brommersvlei Rd, Constantia Heights, Cape Town, 7806
Website: https://www.thecellars-hohenorthotel.com/restaurants-bars/the-conservatory/
Contact Number: 021 794 2137
Cape Point Vineyards Restaurant 🍇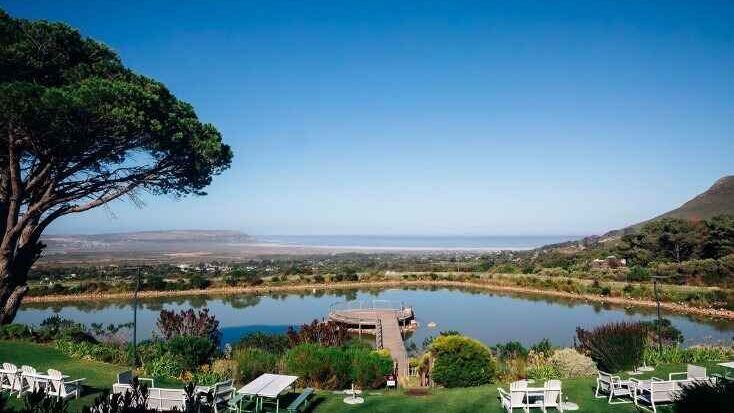 Cape Point Vineyards, situated in the scenic Noordhoek region of Cape Town, stands as a beacon of excellence in the world of winemaking. With a reputation for crafting exceptional wines, this award-winning winery is a must-visit destination for wine enthusiasts and food lovers alike. The vineyard's restaurant, overlooking the sea and mountains, creates an unforgettable dining experience.
Cape Point Vineyards is renowned for its signature Sauvignon Blanc, a wine that has gained international acclaim for its exquisite minerality, robust structure, and unique flavour profile. To ensure a seamless dining experience, kindly communicate any changes to the reservation size 24 hours in advance. Discover Cape Point Vineyards, where extraordinary wine and captivating views create a truly remarkable dining experience.
Cape Point Vineyards Opening Hours: Monday to Tuesday 12 pm to 5 pm, Wednesday 12 pm to 8 pm, Thursday to Saturday 12 pm to 8:30 pm and Sunday 12 pm to 8 pm
Address: Silvermine Rd, Cape Point Vineyards Estate, Cape Town, 7979
Website: https://cpv.co.za/
Contact Number: 021 789 0900
Black Marlin Restaurant 🐟


The Black Marlin Seafood Restaurant, perched along the coastline near Simon's Town in Cape Town, offers a dining experience that serves delectable cuisine in an awe-inspiring location. The restaurant boasts a menu, featuring many dishes encompassing seafood, poultry, meats, and mouthwatering desserts, ensuring that every palate is catered to. This area is celebrated for its outstanding whale-watching opportunities, making it a must-visit destination for those eager to witness these magnificent marine creatures in all their glory. The Black Marlin Restaurant is a venue, perfect for hosting various events, from intimate romantic gatherings to larger corporate functions, all set against a stunning backdrop.
Adding a unique historical dimension to your dining experience, the restaurant's property has a rich heritage dating back to the 18th century, with intriguing connections to the whaling industry and dairy farming. Located within a historic building, the restaurant features a garden that is particularly popular during the whale-watching season, offering al fresco dining with breathtaking coastal views.
Black Marlin Opening Hours: Monday to Sunday 8 am to 9 pm
Address: Millers Point, Simon's Town, Cape Town, 7975
Website: https://blackmarlin.co.za/
Contact Number: 021 786 1621
Chocolat Bistro 🍫
Chocolat Bistro, in the heart of Durbanville, is a French-inspired family restaurant that promises a great experience for all who step through its doors. Offering a variety of dining options, this bistro allows visitors to experience their menu on-site, as a takeaway, or even plan special events within its elegant confines. The interiors of Chocolat Bistro immerse guests in an atmosphere of luxury, making it an ideal destination for those seeking a high-class experience. Beyond the plush indoor setting, an exquisite patio provides a perfect spot for patrons to enjoy their meals in the fresh air. Families are also welcomed, with a dedicated children's area ensuring family-friendly dining.
Proprietress Wilma Basson has played a significant role in creating this luxurious establishment, where attention to detail in the decor is evident at every corner. From dawn to dusk, the main menu offers a variety of flavours to suit different tastes. Desserts are a highlight not to be missed, and Chocolat Bistro's High Tea menu is perfect for various special occasions. The restaurant also offers a well-curated wine list for discerning guests and a drinks menu with smooth flat whites for breakfast.
Chocolat Bistro Opening Hours: Monday 7 am to 5 pm, Tuesday to Saturday 7 am to 10 pm and Sunday 8 am to 3 pm
Address: 46 Oxford St, Durbanville, Cape Town, 7550
Website: https://chocolatbistro.co.za/
Contact Number: 021 975 2426
The Vine Bistro 🥂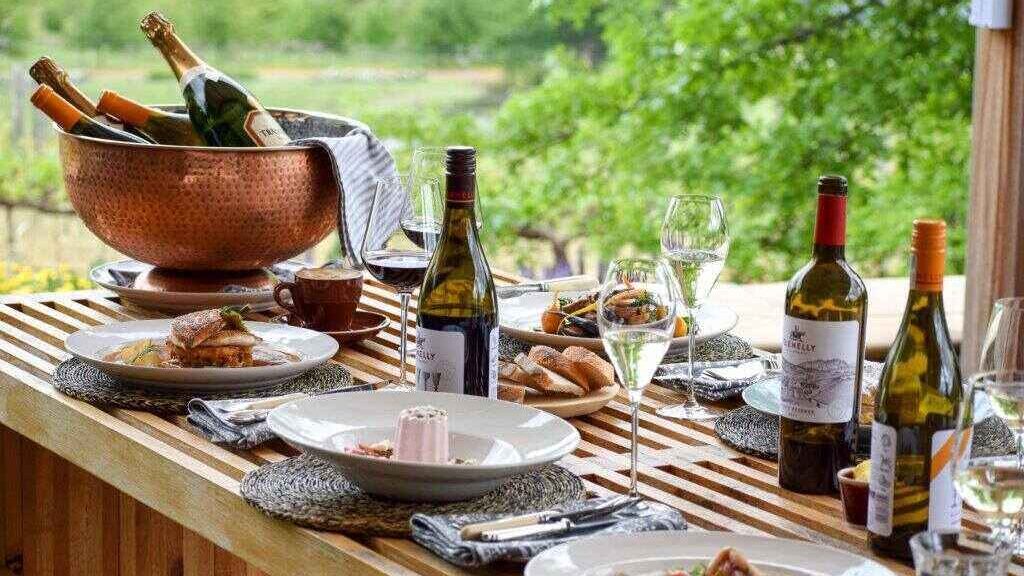 The Vine Bistro, Located at the Glenelly Estate, is a must-visit for those seeking a unique take on classic French bistro cuisine. What sets it apart is its proud association with Glenelly Estate's award-winning wines, creating a dining experience that pairs exceptional food with distinctive wine. With a menu that's as extensive as the Wine List, Sunday Lunch, and mix-and-match options, there's something to suit every occasion and preference. Remember to make reservations to secure a table, as this popular establishment tends to fill up quickly.
The Vine Bistro Opening Hours: Lunch is Tuesday to Sunday 12 pm to 2:30 pm and Dinner is Friday to Saturday 6:30 pm to 8 pm
Address:  Ida's Valley, Glenelly Estate, Lelie St, Stellenbosch, 7600
Contact Number: 021 809 6444
Grand Africa Café & Beach 🏖️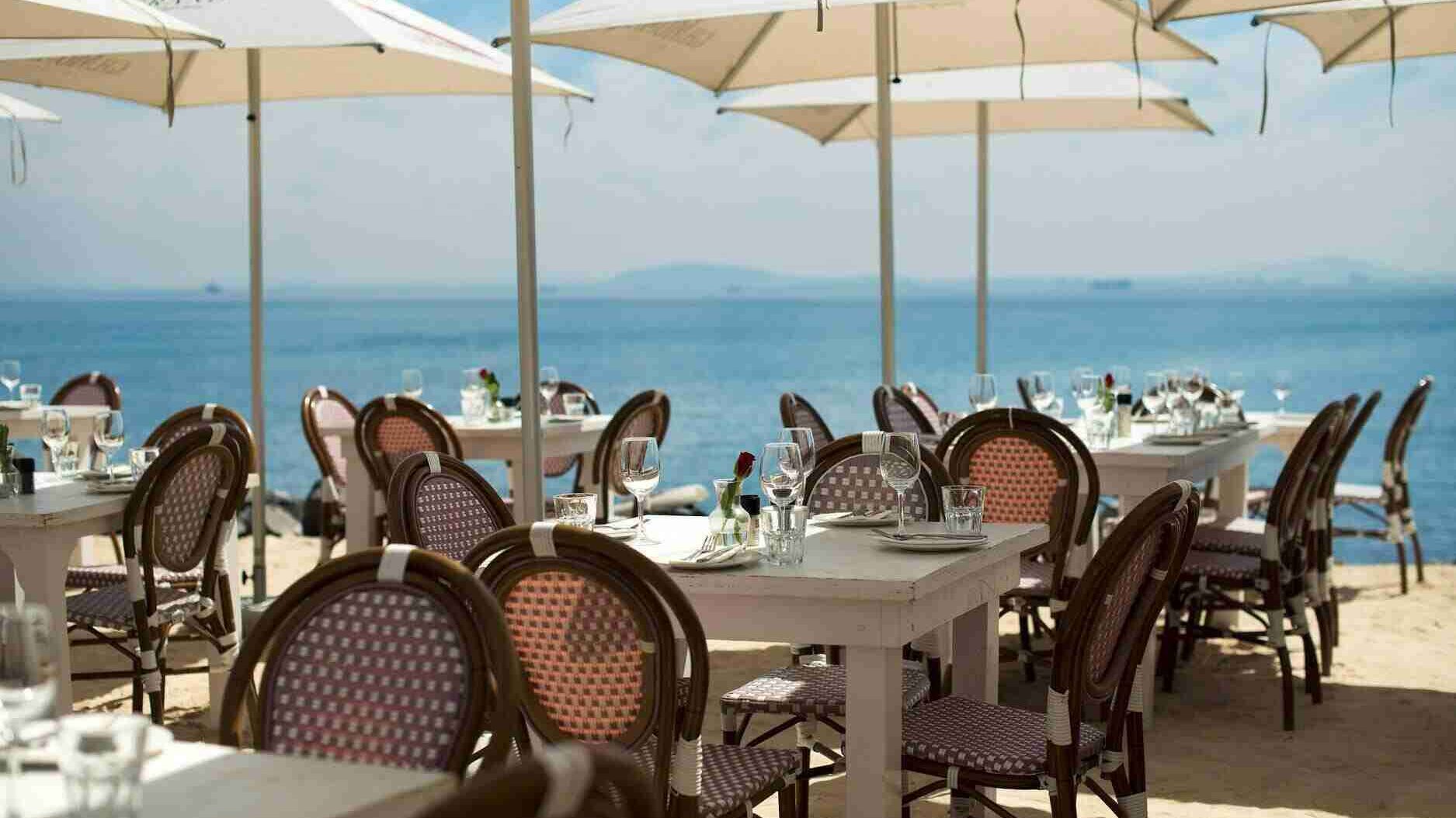 Grand Africa Café & Beach, right by the V&A Waterfront, welcomes visitors with the promise of awesome views of the mighty Atlantic Ocean. This extraordinary venue is a veritable playground for those in search of relaxation. It features five distinctive bars, ocean-view decks that provide a perfect backdrop for chilled vibes, and nine private function venues that cater to an array of events. Grand Africa Café & Beach can host anything from intimate gatherings to grand celebrations for up to 1050 guests, making it suitable for a range of occasions, including corporate events, weddings, private celebrations, product launches and engagement parties.
The dining experience is nothing short of incredible, offering an extensive selection of menus. Explore their diverse food menu, curated wine list, unique cocktails, Vinoteque offerings, and finest sushi options. It's a place where the vibrant spirit of Cape Town meets the serenity of the ocean. Whether you're a local or a tourist, Grand Africa Café & Beach is a must-visit for those who want to enjoy the sea the sun and some great food.
Grand Africa Café & Beach Opening Hours: Monday to Sunday 12 pm to 12 am
Address: V&A Waterfront, Grand Africa Café & Beach, Granger Bay 1 Haul Rd, Granger Bay Blvd, Cape Town, 8005
Website: https://grandafrica.com/grand-africa-cafe-beach/
Contact Number: 021 425 0551
Camel Rock Restaurant 🐪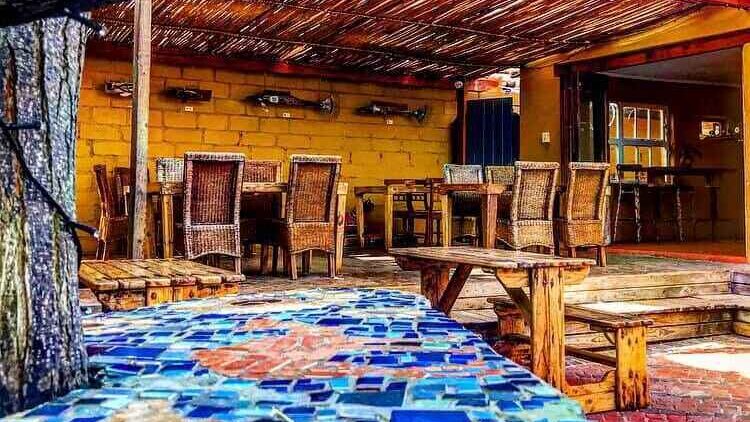 Camel Rock Restaurant, in the charming village of Scarborough, Cape Town, has become a beloved gathering spot for the local community, serving up scrumptious meals from sunrise to sunset. The restaurant ensures that everyone can enjoy their visit, opening its doors every day of the week. The diverse menu features daily specials ranging from line fish to seafood platters, classic fish and chips, mouthwatering pizzas, and hearty burgers.
Families are welcome, and the wood-fired oven pizzas create a relaxed and beautiful setting for quality time with loved ones. With a rich history dating back to 1963, Camel Rock Restaurant is passionate about delivering top-notch service and has exciting plans for the future. Besides being an exceptional restaurant, it's an ideal venue for special events, from weddings and birthdays to anniversaries. They take pride in providing delicious food and a friendly, attentive staff, ensuring an unforgettable experience. Camel Rock is where the community gathers for great food, entertainment, and memorable moments for the whole family.
Camel Rock Opening Hours: Monday to Sunday 9 am to 9 pm
Address: Scarborough, Cape Town, 7975
Website: http://www.camelrocks.co.za/
Contact Number: 021 780 1122
Delaire Graff Restaurant 🌲



Located in the stunning Cape Winelands of Stellenbosch, Delaire Graff Estate Restaurant is your ticket to a great South African dining experience. Whether it's a sunny summer day or a chilly winter evening, this year-round gem welcomes you with a menu brimming with bistro favourites, all with a South African twist. You've got choices, from mix-and-match lunches to dinners, and if you're up for an extraordinary food adventure, the 7-course chef's dinner menu has your name on it. What's cool about Delaire Graff is their dedication to using fresh, seasonal ingredients from their greenhouse. That means the menu changes with the seasons, always keeping it fresh.
Their signature dishes are mouthwatering like the Lamb served with all the good stuff and fondant potato. Each dish has its perfect wine partner to make it even more amazing. And speaking of wine, this place knows its stuff. But what makes this place special is the people. They're friendly, professional, and take good care of you. Delaire Graff Estate Restaurant is where you can taste the heart of South African cuisine in a beautiful setting.
Delaire Graff Opening Hours: Lunch is Sunday to Thursday 12 pm to 2:15 pm, Friday and Saturday 12 pm to 2:30 pm and Dinner Monday to Saturday 6:30 pm to 8 pm
Address: Delaire Graff Estate, Helshoogte Rd, Banhoek, Stellenbosch, 7600
Website: https://www.delaire.co.za/
Contact Number: 021 885 8160
Grande Provence Wine Estate Restaurant 🍾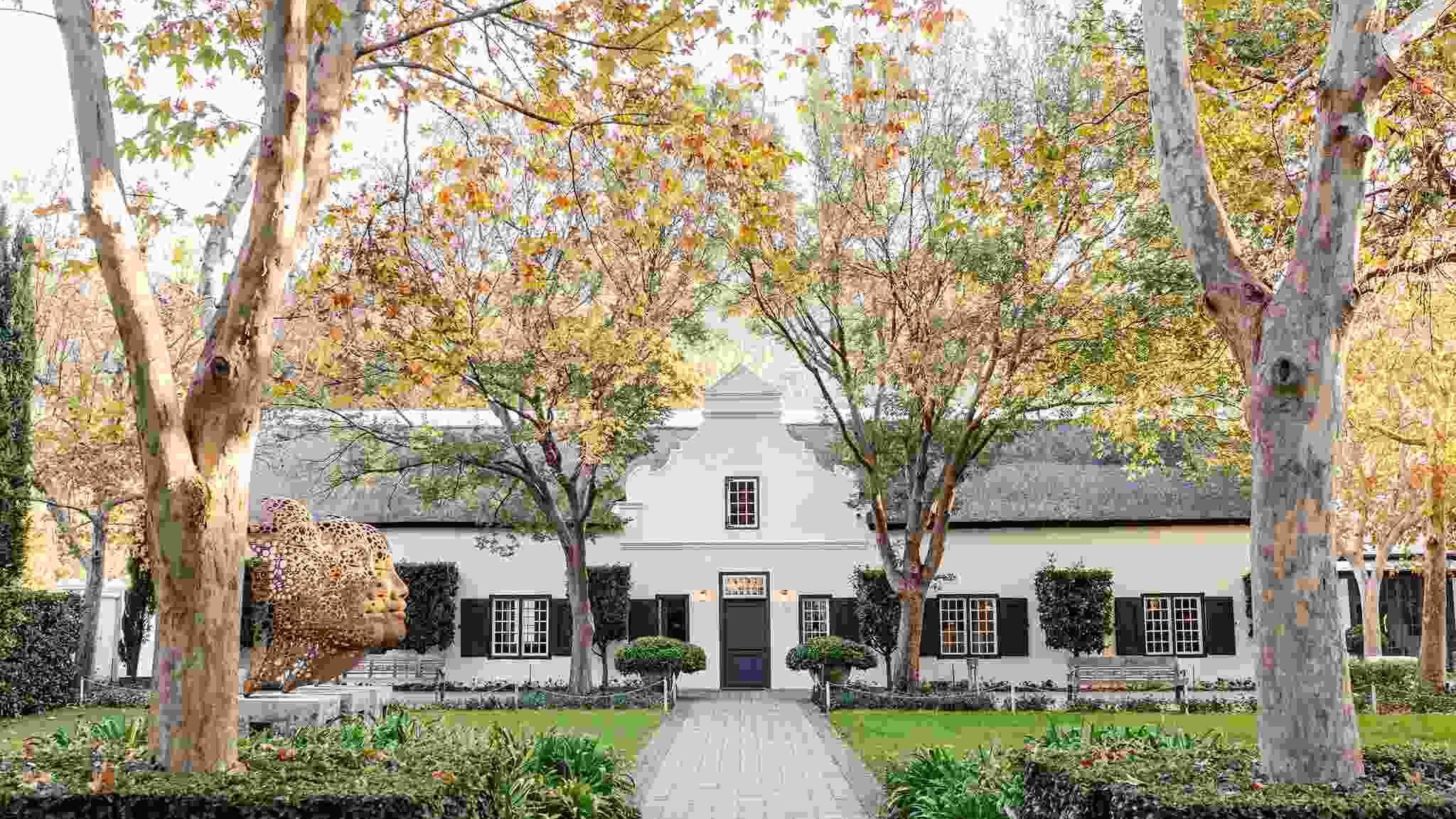 Grande Provence Wine Estate, located in the Franschhoek Valley, is a place where history, art, and cuisine come together to create a unique dining experience. The Restaurant at Grande Provence offers outdoor seating in a beautifully landscaped garden, with a backdrop of the estate's vineyards and mountains. In the kitchen, Chef Anvor Fortuin and his talented crew are cooking up South African heritage dishes with a touch of elegance and a whole lot of yum. The menu is all about blending the cool, new stuff with the awesome traditional South African flavours we all love.
For bigger groups of eight or more, they've got set menus to make life easy. Chef Anvor Fortuin is the magician behind the deliciousness, and Sous Chef Danielle Salies is right there with him, creating meals that you won't forget in a hurry. Grande Provence Restaurant is where South African flavours get a modern makeover, all wrapped up in a warm, welcoming setting.
Grande Provence Wine Estate Opening Hours: Lunch is Monday to Sunday 12 pm to 2:30 pm and Dinner is Monday to Sunday 6 pm to 8:30 pm
Address: Main Rd, Franschhoek, 7690
Website: https://www.grandeprovence.co.za/franschhoek_restaurant/
Contact Number: 021 876 8600
Le Lude Estate and Orangerie Restaurant 🍊
Orangerie Restaurant, Located within the incredible Le Lude Estate in Franschhoek, is a beautiful dining experience with a French flair. With Chef Nicolene at the helm, the restaurant crafts a diverse à la carte menu, promising memorable dining for all tastes. But it's not just about lunch and dinner here. Orangerie also serves up delightful Morning and Afternoon Tea, featuring freshly baked treats paired with the estate's acclaimed MCC.
For larger gatherings, be sure to contact them to explore booking options. Dietary needs and allergies are no problem here, and they even offer a dedicated 3-course vegan menu with 48 hours notice and a prepayment of R680 per person. Families with kids aged 6 and above are welcome, and they can tailor the menu to suit young palates. So, whether you're exploring their seasonal menus, eyeing the dessert offerings, or diving into their comprehensive wine list, Orangerie Restaurant is the place to be for a delightful taste of classical French cuisine in an awesome location.
Le Lude Estate and Orangerie Restaurant Opening Hours: Monday to Sunday 10 am to 5 pm
Address: Bowling Green Avenue, Lambrechts Rd, Franschhoek, 7690
Website: https://lelude.co.za/the-orangerie-restaurant/
Contact Number: 021 876 2961
Haute Cabrière Restaurant ⛰️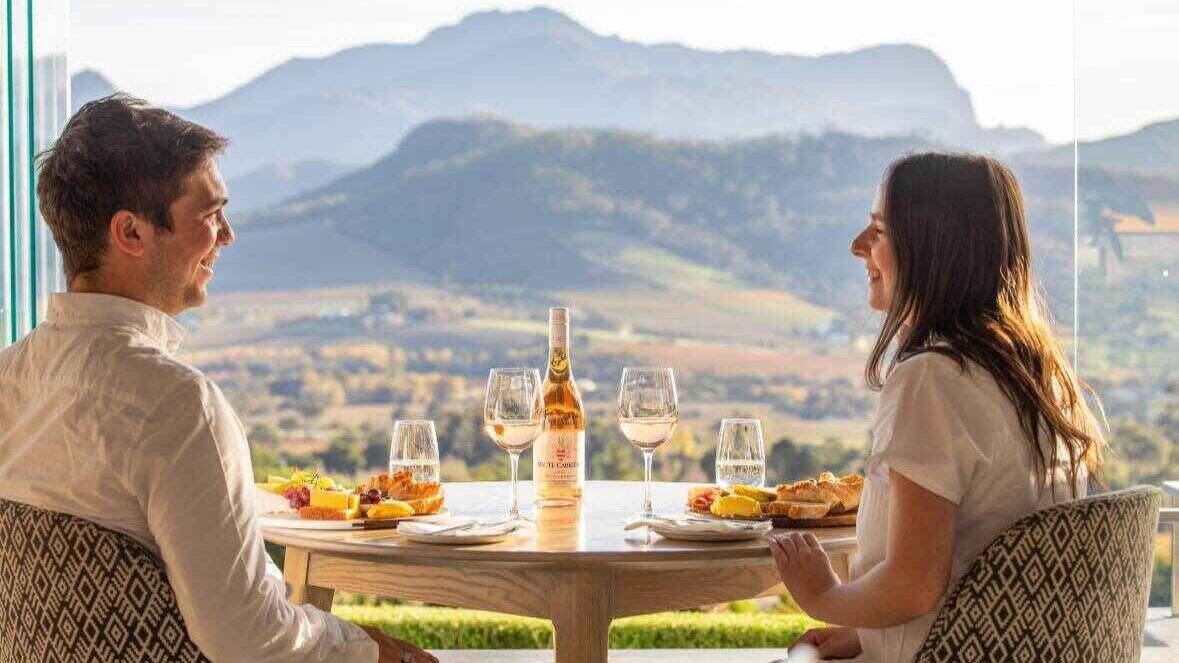 Situated in Franschhoek, Haute Cabrière offers a dining experience with a view that will leave you in awe. The stunning backdrop of the Franschhoek Wine Valley sets the stage for a memorable meal. At Haute Cabrière, the heart of their food philosophy is all about people coming together to celebrate life, share stories, and revel in togetherness, all while enjoying an exquisite selection of food and wine. Their meticulously crafted menus take inspiration from classic French cuisine, with a twist of innovation and a touch of locally sourced ingredients.
If you're in the mood for something during the day, their bakery is open daily from 10:00 AM to 17:00 PM, serving up freshly baked bread, pastries, and the renowned pastéis de nata. They also offer a refreshing array of cold beverages, coffees, and teas without the need for reservations. Wine enthusiasts can explore a carefully curated selection, including Chardonnay, Pinot Noir, and a Haute Collection, so you can take a piece of Haute Cabrière home with you.
Haute Cabrière Opening Hours: Monday to Saturday 10 am to 5 pm and Sunday 10 am to 4 pm
Address: Lambrechts Rd, Franschhoek, 7690
Website: https://cabriere.co.za/restaurant/
Contact Number: 021 876 8500
Baptiste Rooftop Pool, Bar & Lounge 🍹
Baptiste, the rooftop bar and lounge at The Marly Boutique Hotel and Spa in Camps Bay, is a true gem. It offers a 360-degree view that's out of this world, with Camps Bay's beach, the Twelve Apostles mountain range and the vast Atlantic Ocean stealing the show. You can enjoy this rooftop paradise, any day of the week.
But it's not just about the view. Baptiste also offers fantastic food and handcrafted cocktails. If you want to make sure you snag a table, check out their menus and consider making a reservation in advance. The food options at Baptiste are diverse and delicious, with menus for all tastes, from food and drinks to a dedicated sushi menu. So, whether you're here for the view, the cocktails, or the scrumptious food, Baptiste promises a one-of-a-kind experience.
Baptiste Opening Hours: Monday to Sunday 12 pm to 10 pm
Address: Victoria Rd 201 The Promenade, Rooftop of The Marly Hotel, Camps Bay, Cape Town, 8005
Website: https://www.kovecollection.co.za/baptiste/
Contact Number: 021 286 5076
Chefs Warehouse at Maison 🍽️


Chefs Warehouse Maison, on the outskirts of charming Franschhoek village, is all about great food and wine with a contemporary menu for lunch and dinner. Maison takes a fresh spin on tasting menus, offering a delightful four-course meal meant for sharing. You can relish a medley of flavours against the backdrop of the mountain-framed estate. And the best part? You can pair your meal with their award-winning wines. Enjoy wine tastings or kick off your dining experience with treats like fresh oysters, charcuterie, or artisanal cheese boards.
Within the Maison Estate, Chefs Warehouse sets the stage for a dining experience that feels like home. Chef David Schneider uses fresh, locally sourced ingredients to create dishes that invite you to unwind, dine al fresco, and share plates, all while sipping fine wines. Their menu changes with the seasons and ingredient availability, thanks to a partnership with Christine Stevens, a local farmer dedicated to sustainability. This ensures that only the best seasonal ingredients make it to your plate. Maison's garden is a highlight of the dining experience, boasting a variety of herbs, edible flowers, heirloom tomatoes, and rare crops you won't find elsewhere.
Chefs Warehouse Opening Hours: Monday to Saturday 10 am to 8:30 pm and Sunday 10 am to 5 pm
Address: R45, Franschhoek, 7690
Website: https://www.chefswarehouse.co.za/
Contact Number: 021 876 2116
Rust en Vrede Wine Estate 🗝️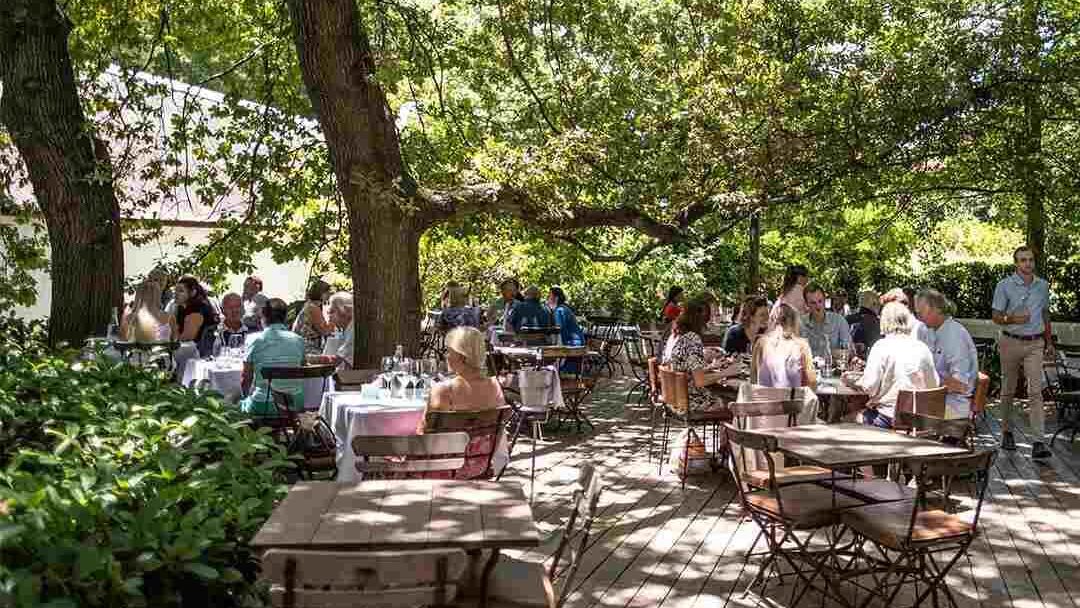 Rust en Vrede invites you to their Tasting Room for a wine exploration that's nothing short of extraordinary. Here, you can immerse yourself in the world of fine wines, surrounded by the beauty of their estate. Tastings take place in two captivating settings: a state-of-the-art cellar or beneath the shade of majestic oak trees, both offering stunning views of the vineyards and the Stellenbosch mountains. The friendly and knowledgeable staff are on hand to guide you through the tastings and even provide informal cellar tours, deepening your wine knowledge.
If you want to elevate your tasting adventure, consider pairing it with the Winemaker's lunch, where you can choose between succulent steak or delectable salmon, each thoughtfully complemented by a glass of their exquisite wine. Unlock a world of exclusivity, and consider becoming a part of the Rust en Vrede Wine Club. This membership grants you access to their wines, special releases, dining at the estate, and other exciting offers. If you're looking to bring some of their fine wines home, explore their online store, which features many options.
Rust en Vrede Wine Estate Opening Hours: Monday to Saturday 9 am to 5 pm and Sunday 10 am to 4 pm
Address: Annandale Rd, Stellenbosch, 7600
Website: https://rustenvrede.com/tasting-room/
Contact Number: 021 881 3881
Jonkershuis Constantia 🍺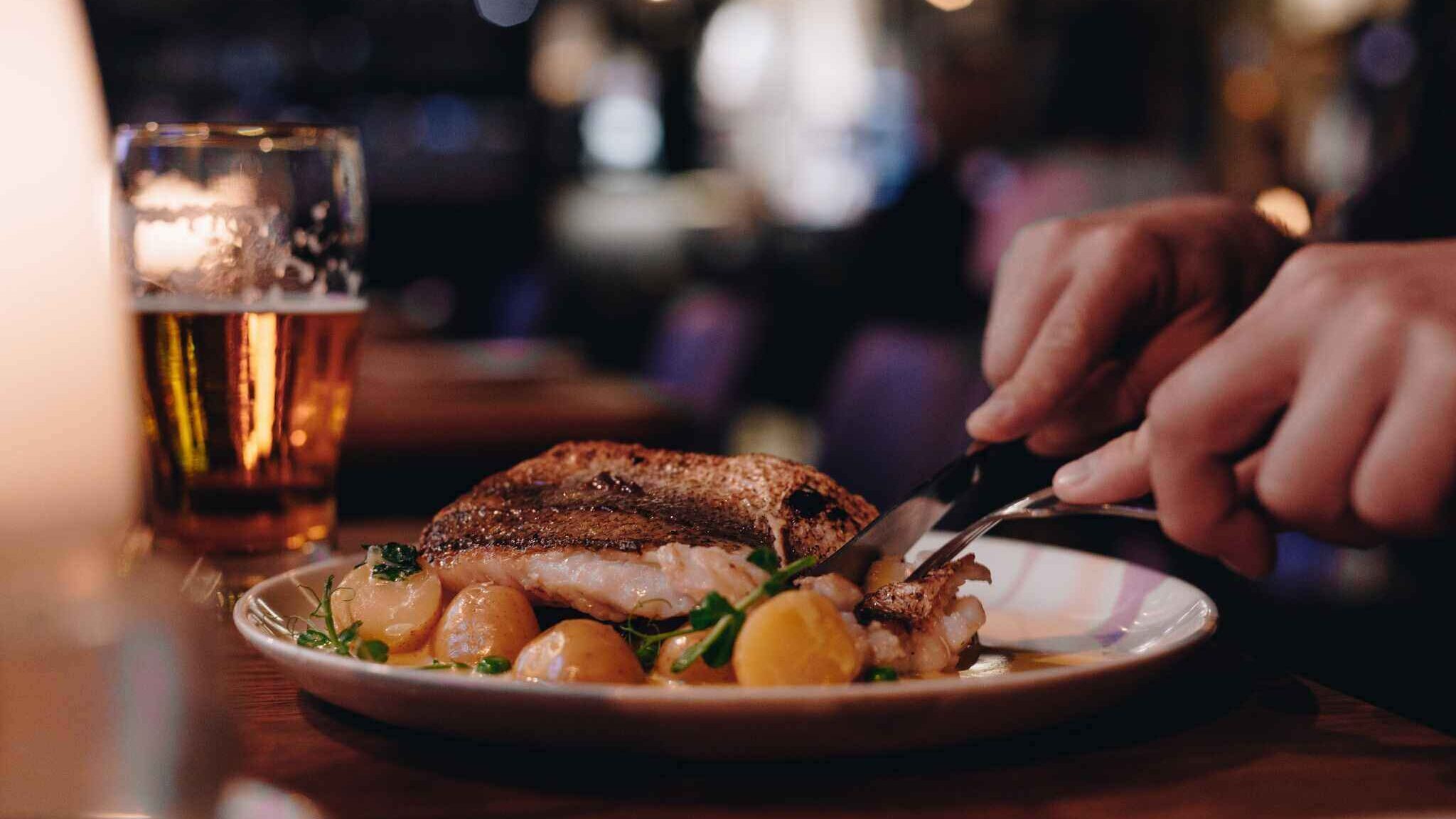 Jonkershuis Constantia, situated in the historic Groot Constantia Wine Estate, is a place where you can dine amidst centuries-old oak trees, enjoying a true taste of Cape Dutch architecture and heritage. Jonkershuis Eatery at Groot Constantia is all about offering a range of dining experiences to suit everyone's tastes. You can pick from cosy private settings, relaxed courtyard gatherings, or even enjoy family-style lunches on the front lawn.
Lunch and dinner are a treat, with a menu that covers both Cape Malay dishes and classics like burgers and chips. Don't forget to check out their extensive wine menu to pair with your meal. Whether you're planning a romantic dinner or a special event, Jonkershuis is open to reservations and inquiries. It's also a great place for weddings and events. With its welcoming atmosphere and great menu, Jonkershuis Eatery is the ideal dining spot for any occasion.
Jonkershuis Constantia Opening Hours: Monday to Saturday 8 am to 9 pm and Sunday 8 am to 5 pm
Address: Groot Constantia, Groot Constantia Rd, Constantia, Cape Town, 7806
Website: https://jonkershuisconstantia.co.za/
Contact Number: 021 794 6255
The Farm Eatery @ Diemersdal 🍏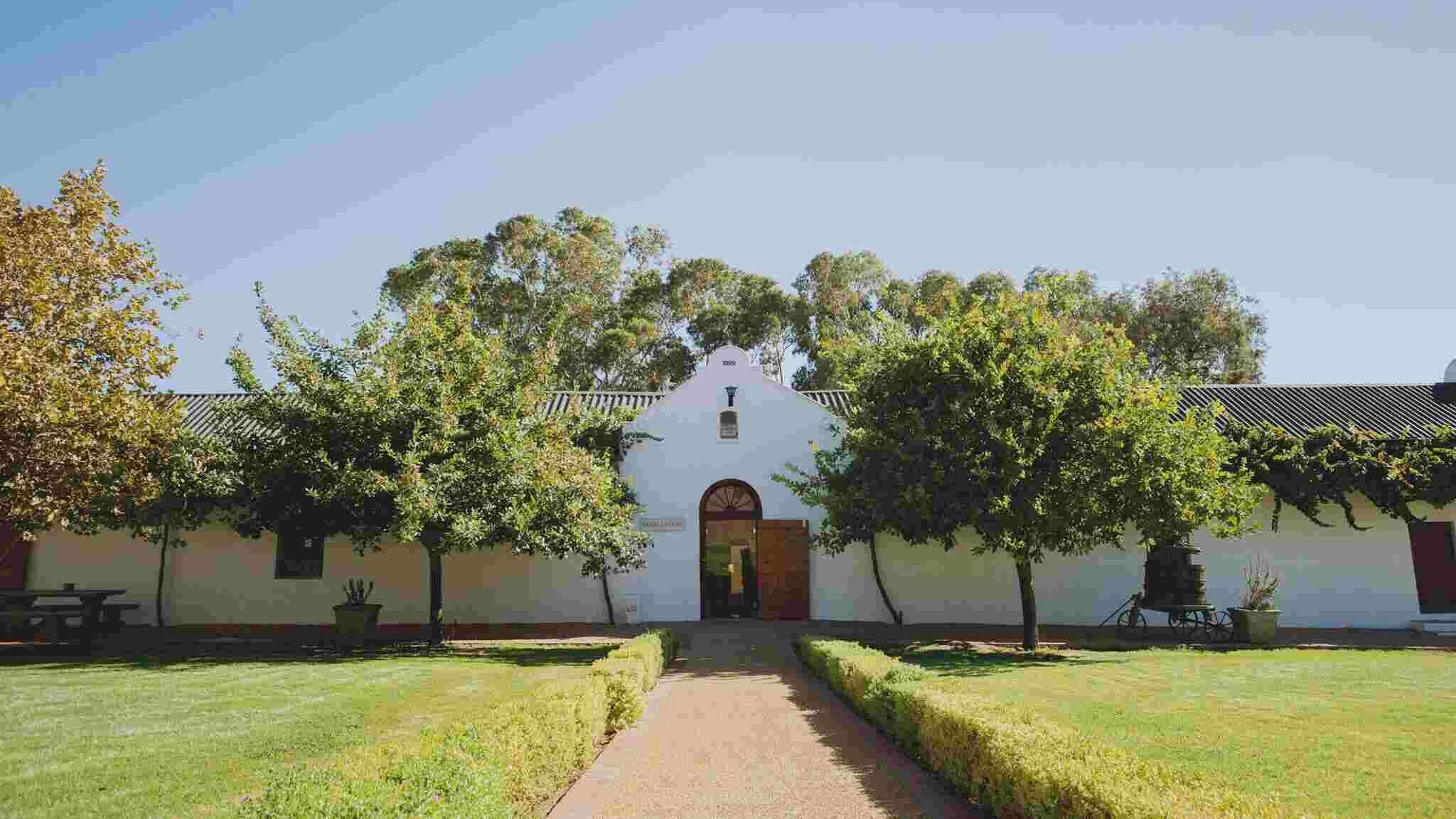 The Farm Eatery @ Diemersdal, located on the Diemersdal Wine Estate in Durbanville, is a relaxed dining spot that offers a taste of rural charm amidst the vineyards. The outdoor seating area is a perfect place to enjoy a great meal while exploring the estate's surroundings. The menu at The Farm Eatery celebrates local produce and is known for its hearty dishes. From fresh salads to succulent steaks, there's a wide range of options to satisfy your appetite. The estate's wines, particularly their Sauvignon Blanc, complement the menu beautifully.
It's important to highlight that the ever-evolving nature of their dishes is a result of their dedication to seasonal ingredients, promising a menu that reflects the bounty of each season and keeps your dining experiences fresh and exciting. After your meal, take a stroll through the vineyards or visit the nearby Durbanville Wine Valley for more wine-tasting adventures.
The Farm Eatery Opening Hours: Lunch is Tuesday to Sunday 12 m to 3 pm and Dinner is Thursday to Saturday 6 pm to 9 pm
Address: Diemersdal Wine Estate, M58 Koeberg Rd, Durbanville, Cape Town, 7550
Website: https://thefarmeatery.co.za/
Contact Number: 021 976 1810
The Lawns at the Roundhouse 🌴


The Lawns at the Roundhouse is a stunning restaurant located in the heart of Camps Bay, Cape Town, offering spectacular views of the Atlantic Ocean. You can enjoy The Lawns on Fridays, Saturdays, Sundays, and good weather days in September, ensuring plenty of opportunities to experience this extraordinary establishment. The Lawns excels in providing a relaxed, all-day dining experience. Whether you're in the mood for a delightful breakfast, a chilled brunch, a satisfying lunch, or just want to unwind with friends over drinks, The Lawns caters to your needs. It's also a pet-friendly venue, welcoming your furry companions to join in the fun.
Their menu offers an array of quality comfort food options for you to enjoy. They also feature a carefully curated wine list that complements the surroundings, and their cocktails are popular favourites among visitors. Please note that opening and closing times are weather-dependent.
Roundhouse Opening Hours: Tuesday to Thursday 4 pm to 11 pm and Friday to Sunday 11 am to 11 pm
Address: Round House Rd, Camps Bay, Cape Town, 8005
Website: https://thelawnsct.com/
Contact Number: 021 438 4347
Cape Town's outdoor restaurants provide an experience that beautifully complements the city's natural beauty and incredible landscapes. Whether you're seeking a romantic dinner with vineyard views, a beachfront seafood feast, or a rooftop experience with cityscape vistas, Cape Town offers a wide range of options for outdoor dining that are sure to tick all the boxes. These restaurants not only offer exquisite food and wine but also the opportunity to immerse yourself in the captivating environment of the region.
From the Winelands to the coast, each venue provides a unique experience that showcases the best of Cape Town. As you plan your trip to Cape Town, be sure to include a visit to one or more of these exceptional outdoor restaurants, where you can enjoy the flavours of South Africa while being surrounded by its breathtaking natural beauty.