Cape Town, a city celebrated for its stunning landscapes and rich history, hides a secret beneath its bustling streets: a network of tunnels that tells tales of the past and offers a unique adventure for curious explorers. We will be delving into the fascinating world of tunnel tours in Cape Town. These subterranean journeys provide not only a glimpse into the city's history but also a thrilling and educational experience. Let's embark on an underground adventure, discovering the secrets of the city.
The Origins of Cape Town's Tunnels 🪶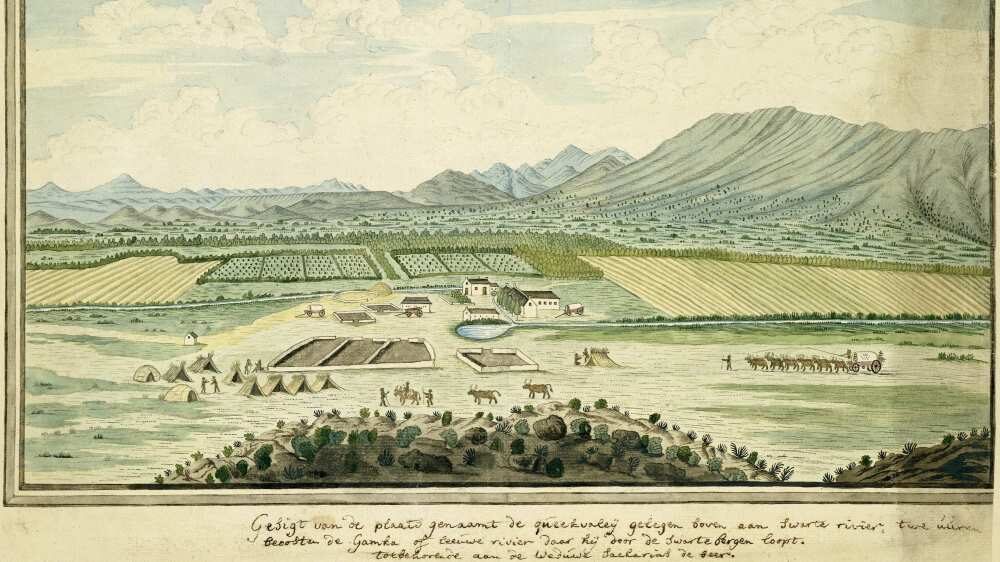 To truly appreciate Cape Town tunnels, it's essential to understand the historical context in which these underground passages were created. Cape Town has a long and storied history, and the tunnels reflect its past. The tunnels date back to the 17th century when Dutch settlers established the Cape Colony. These early tunnels in Cape Town were initially used for drainage and water supply, reflecting the city's need to adapt to its unique geographical location. Over the centuries, the tunnels evolved to serve various purposes, including transportation and defence.
Tunnel Tours with Good Hope Adventures 🕳️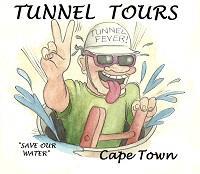 Imagine a journey that takes you beneath the bustling streets of Cape Town, through ancient tunnels and forgotten canals that whisper tales of the past. Good Hope Adventures offers a remarkable experience that allows you to explore the heart of Cape Town's history through tunnel and dungeon tours. Before we dive into the underground wonders of Cape Town, it's essential to plan ahead. Good Hope Adventures' tunnel and dungeon tours are immensely popular, so booking well in advance is strongly recommended. This ensures you secure your spot and have the opportunity to embark on this thrilling adventure.
The Starting Point⌚


The journey begins either at the historic Castle of Good Hope, South Africa's oldest colonial building, or below the majestic slopes of Table Mountain. The choice of starting point may vary depending on the discretion of your guide, taking into account factors like the season, water level, weather conditions, fitness level, group size, and whether it's a private or scheduled group booking. This flexibility ensures your safety and the best possible experience.
Not Looking To Go Underground? Take a Cape City Centre and Table Mountain Tour!🚶
What to Bring for the Adventure🥾
As you set out on this one-of-a-kind adventure, it's crucial to be well-prepared for what lies ahead. Picture yourself on this unique journey with a checklist to guarantee your safety and maximize your enjoyment. First and foremost, your choice of footwear is paramount; opt for sturdy gumboots or well-worn, non-slip shoes like trusty old trainers, as you may encounter damp conditions along the way.
Moving on to attire, it's best to don clothing you won't mind getting a little messy. In terms of physical fitness, a reasonable level of fitness and sure-footedness is advised since certain areas may be slippery, and there's a challenging 3-meter vertical exit/entry ladder to conquer, requiring agility. Worry not; Good Hope Adventures has you covered in the safety department, providing essential gear such as hard hats to ensure your protection throughout the tour. So, with your checklist complete, get ready to embark on a thrilling adventure like no other!
GoodHope Adventures Experience🪖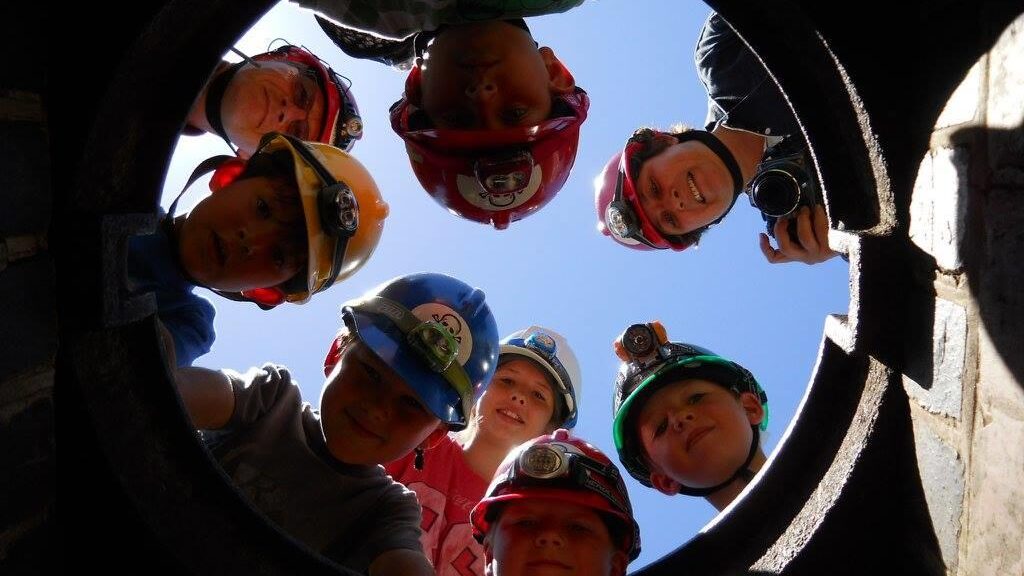 The tunnels and canals you'll explore have a rich history dating back to 1652 when they were originally constructed to supply fresh water to the Company Gardens and passing ships. These rivers once graced the city with pleasant walkways, shaded by oak trees and adorned with charming bridges. Cape Town was even known as "little Amsterdam" at that time. As the city expanded, the canals took on a new role, transporting wastewater until 1895 when they were eventually arched over and forgotten. Today, these historic canals still carry the pure waters of Table Mountain and some natural spring water into the ocean.
Exploring Cape Town's hidden world with Good Hope Adventures is an unforgettable experience that combines history, adventure, and a deep connection to the city's heritage. As you journey through the secret tunnels and canals that have witnessed centuries of change, you'll gain a newfound appreciation for Cape Town's rich and complex history. So, pack your old shoes and sense of adventure, and get ready to embark on a thrilling journey that will leave you with lasting memories of this remarkable city. Don't miss the opportunity to discover the secrets beneath Cape Town's streets, waiting to be unveiled by the intrepid explorers of Good Hope Adventures.
Address: Castle of Good Hope, Darling St & Buitenkant St, Cape Town
Website: https://www.goodhopeadventures.com/tour-tunnel-adventure.htm
Contact Number: 082 482 4006
Tracing the Slave Heritage🧾


Another compelling tunnel tour experience is the exploration of the Slave Lodge, a haunting reminder of Cape Town's dark past. Originally built as a lodge for the Dutch East India Company's slaves in 1679, the building later served various purposes, including a government office and a post office. Today, it houses the Slave Lodge Museum, dedicated to preserving the memory of those who endured the horrors of the transatlantic slave trade.
Visitors to the Slave Lodge can take part in guided tours that lead them below ground, into the building's hidden tunnels. These tunnels once served as holding cells for slaves. It is an informative activity to do alone, or with a group. The tour sheds light on the inhumane conditions these individuals endured and the lasting impact of the slave trade on South Africa's history. It's a sombre but essential experience that highlights the importance of remembering and acknowledging the past.
Address: Corner Adderley and Wale Streets, Cape Town
Website: https://www.iziko.org.za/museums/slave-lodge/
Contact Number: 021 467 7229
Exploring Cape Town's Underground Waterways🌊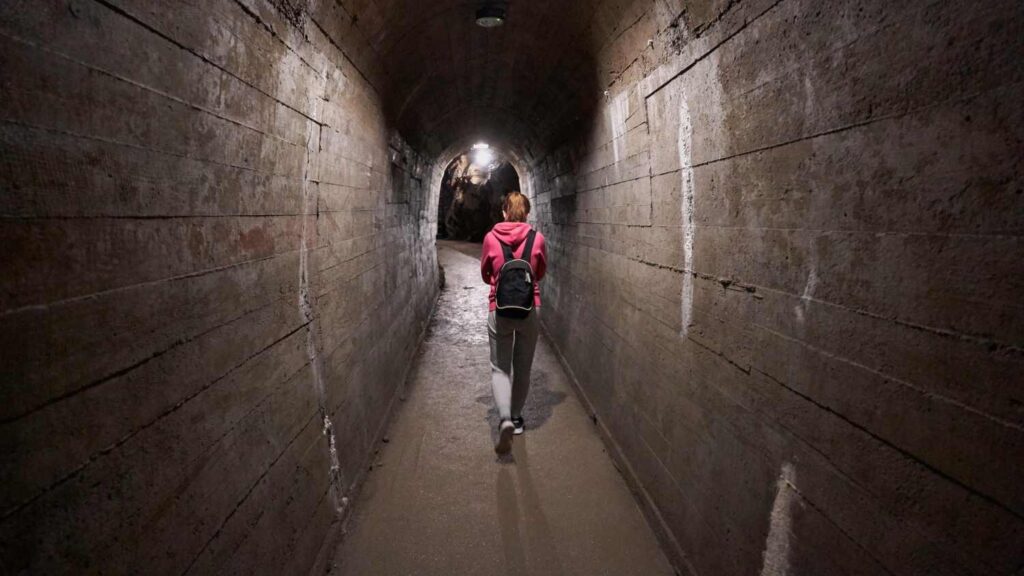 Cape Town's tunnels aren't limited to historical sites alone; they also encompass a fascinating network of underground waterways. These tunnels were initially constructed to provide a reliable water supply to the city, a critical resource for its growth and development. Today, intrepid explorers can embark on guided adventures through the tunnels beneath the city streets. These tours provide a unique perspective on Cape Town's modern infrastructure and water management systems. Traversing through the underground waterways, participants gain an appreciation for the engineering marvels that make life in the city possible.
🕊️Going Underground Can Be Scary So Why Not Ease Your Mind With Safety Wing Insurance? 🐥
Cape Town's tunnel tours offer a captivating journey through time, from the early days of Dutch settlement to the city's more recent history. These underground adventures are one of the many reasons why you should visit Cape Town, they provide a unique opportunity to explore the hidden world beneath the bustling streets of Cape Town, offering insights into the lives of its past inhabitants and the challenges they faced.
Whether you're interested in history, and culture, or simply seeking an exciting adventure, tunnel tours in Cape Town promise an unforgettable experience that will leave you with a deeper appreciation for this lively South African city. So, the next time you find yourself in Cape Town, don't forget to venture underground and unearth the city's hidden treasures.