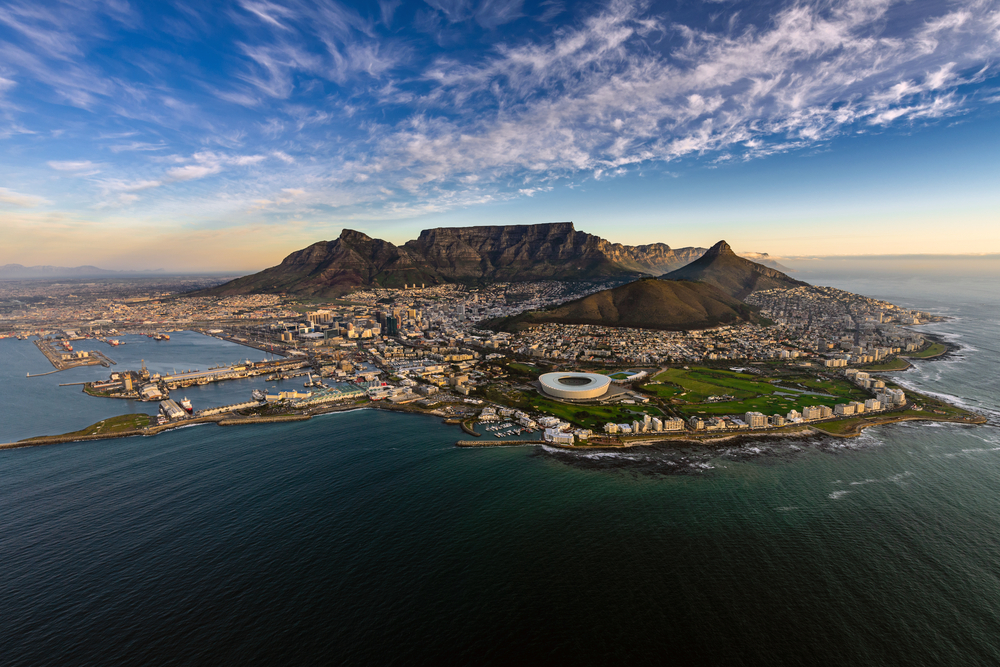 Cape Town is a city with many hidden gems that offer great experiences for those on a tight budget. If you want to explore the city without breaking the bank, there are many unique and off-the-beaten-path activities to try. We will be introducing you to some of the best low-budget things to do in Cape Town that are often overlooked but offer just as much fun and adventure.





Check out the colourful murals in Woodstock – Woodstock is a vibrant neighbourhood in Cape Town that is full of colourful murals and street art. Take a stroll through the streets and alleys to admire the artwork and take some great photos. You can also visit the Woodstock Exchange, a creative hub that hosts pop-up shops, art exhibitions, and workshops.

Hike up Devil's Peak – Devil's Peak is a lesser-known hiking spot in Cape Town that offers stunning views of the city and the surrounding mountains. The hike is challenging but rewarding, and there's no entrance fee. You'll need to bring your own snacks and water, so make sure to pack accordingly.

Discover local artists at the Biscuit Mill Market – The Biscuit Mill Market in Woodstock is a popular spot for locals to shop for fresh produce, artisanal foods, and handmade crafts. You can also discover local artists and designers selling their unique creations. The market is open on Saturdays and attracts a diverse crowd of visitors.

Go for a swim at Silvermine Dam – Silvermine Dam is a picturesque swimming spot located in Table Mountain National Park. It's a great place to cool off on a hot day and enjoy the natural beauty of the area. There's a small entrance fee, but it's worth it for the peaceful atmosphere and crystal-clear water.

Take a bike ride through the Bo-Kaap – Rent a bike and explore the colourful streets of the Bo-Kaap neighbourhood. You'll get a close-up look at the unique architecture and learn about the area's history and culture. There are several bike rental shops in the city that offer affordable rates.

Explore the Muizenberg Beach huts – Muizenberg is a beach town just outside of Cape Town that is famous for its colourful beach huts. Take a walk along the beach and admire the vibrant hues of the huts, which make for great photo opportunities. You can also go for a swim or try your hand at surfing.

Experience the nightlife in Observatory – Observatory is a neighbourhood that's known for its lively nightlife scene. There are several bars, clubs, and restaurants that offer affordable drinks and food. It's a great place to hang out with friends and enjoy the vibrant atmosphere.

Watch a movie at the Labia Theatre – The Labia Theatre is a historic cinema that shows a variety of films, from indie flicks to classic movies. The theatre has a vintage feel and is a unique place to watch a movie. The ticket prices are reasonable, and there's a snack bar that offers affordable snacks and drinks.
Website: https://www.thelabia.co.za/
Address: 68 Orange St, Gardens, Cape Town, 8000
Phone: 021 424 5927

Go for a picnic at Kirstenbosch Botanical Gardens – Kirstenbosch Botanical Gardens is a stunning park that's filled with indigenous plants and flowers. It's a great place to go for a picnic and enjoy the natural beauty of the area. There's a small entrance fee, but it's worth it for the peaceful atmosphere and breathtaking views.

Check out the street performers on Long Street – Long Street is a popular spot for tourists, but it's also home to a variety of street performers. You can watch musicians, dancers, and other performers showcase their talents for free. It's a great way to experience the local culture and support local artists.
Cape Town has a lot to offer for those on a budget. From colourful murals and local markets to scenic hikes, there's something for everyone. So if you're looking for unique and affordable things to do in Cape Town, be sure to check out these hidden gems and off-the-beaten-path activities.