Cinema Nouveau, a concept that has gained prominence in recent years, has revolutionized the film industry and provided audiences with a unique cinematic experience. With its roots firmly planted in Rosebank (Johannesburg) and Waterfront (Cape Town), Cinema Nouveau has become synonymous with art-house films, foreign-language movies, and thought-provoking documentaries. Let's delve into the world of Cinema Nouveau, exploring its origins, the significance of the Rosebank, Johannesburg branch and the Cinema Nouveau in the V&A Waterfront, Cape Town. So, sit back, relax, and join us on this enlightening journey through the world of Cinema Nouveau.
What is Cinema Nouveau?


Cinema Nouveau is a distinctive film exhibition concept that focuses on showcasing art-house films, independent movies, and foreign language cinema. It provides a platform for filmmakers to present their work to a discerning audience that appreciates the artistic, intellectual, and cultural value of cinema. Cinema Nouveau aims to transcend mainstream movie experiences, offering viewers a diverse range of thought-provoking films that challenge conventions and spark conversations.
The earliest Cinema Nouveau films laid the foundation for this innovative genre of cinema. These films, produced in the mid-20th century, were characterized by their artistic expression, intellectual depth, and unique storytelling techniques. Cinema Nouveau emerged as a response to the dominance of mainstream commercial films, offering a refreshing alternative for cinephiles seeking thought-provoking content.
The Appeal of Cinema Nouveau


Diverse Film Selection: Cinema Nouveau provides an alternative to mainstream cinema by offering a rich and diverse selection of films. From award-winning foreign-language movies to powerful documentaries, this genre of cinema allows viewers to explore different cultures, perspectives, and storytelling techniques that are often overlooked by mainstream commercial films.
Intellectual Stimulation: Cinema Nouveau films are known for their thought-provoking themes, complex narratives, and artistic merits. They challenge the viewers' intellect, encourage critical thinking, and provide a deeper understanding of the human condition. Cinema Nouveau fosters an environment where film enthusiasts can engage in meaningful discussions and broaden their horizons.
Cultural Enrichment: By showcasing films from different countries and cultures, Cinema Nouveau promotes cultural diversity and encourages appreciation for global cinema. It allows audiences to experience different films, they would not have been exposed to previously.
Ster Kinekor Cinema Nouveau – Leading the Cinema Nouveau Movement


As the largest cinema chain in South Africa, Ster Kinekor plays a pivotal role in promoting and curating the Cinema Nouveau experience. With multiple locations across the country, Ster Kinekor Cinema Nouveau screens a wide array of films that cater to diverse tastes. By partnering with various film festivals and distributors, Ster Kinekor brings critically acclaimed movies from around the world to the South African audience.
Ster Kinekor Cinema Nouveau theatres are designed to offer an immersive cinematic experience. From comfortable seating arrangements to state-of-the-art sound and projection systems, every detail is carefully considered to enhance the viewer's enjoyment. The unique ambience of these theatres creates an intimate setting, allowing viewers to immerse themselves fully in the narrative and visual beauty of the films.
Successful Cinema Noveau films from South Africa
South Africa has produced several successful Cinema Nouveau films that have garnered critical acclaim and resonated with both local and international audiences. Here are a few notable examples:
"Tsotsi" (2005): Directed by Gavin Hood, "Tsotsi" tells the powerful story of a young Johannesburg gang leader who experiences a transformative journey after a violent crime. This South African crime drama won the Academy Award for Best Foreign Language Film, bringing global recognition to the country's film industry.


"Yesterday" (2004): Directed by Darrell Roodt, "Yesterday" is a poignant drama that follows a rural South African woman who discovers she is HIV positive and fights to secure a future for her young daughter. The film received critical acclaim, won numerous awards, and was nominated for the Best Foreign Language Film category at the Academy Awards.


"Inxeba (The Wound)" (2017): Directed by John Trengove, "Inxeba" tackles the complex and controversial subject of the Xhosa initiation ritual. The film generated significant debate and discussion, pushing boundaries and challenging societal norms. It won several awards and achieved international recognition.
International Cinema Noveau Films that People Know and Love
The success of Cinema Nouveau films can be measured in different ways, including critical acclaim, audience reception, and box office performance. While success can vary depending on various factors, here are a few examples of highly successful Cinema Nouveau films:
"Amélie" (2001): Directed by Jean-Pierre Jeunet, this French romantic comedy-drama captured hearts worldwide with its whimsical storytelling and charming protagonist. "Amélie" garnered critical acclaim, received multiple award nominations, and achieved significant commercial success.


"The Lives of Others" (2006): This German drama, directed by Florian Henckel von Donnersmarck, explores the oppressive surveillance state of East Germany. It won the Academy Award for Best Foreign Language Film and resonated with audiences worldwide for its compelling narrative and powerful performances.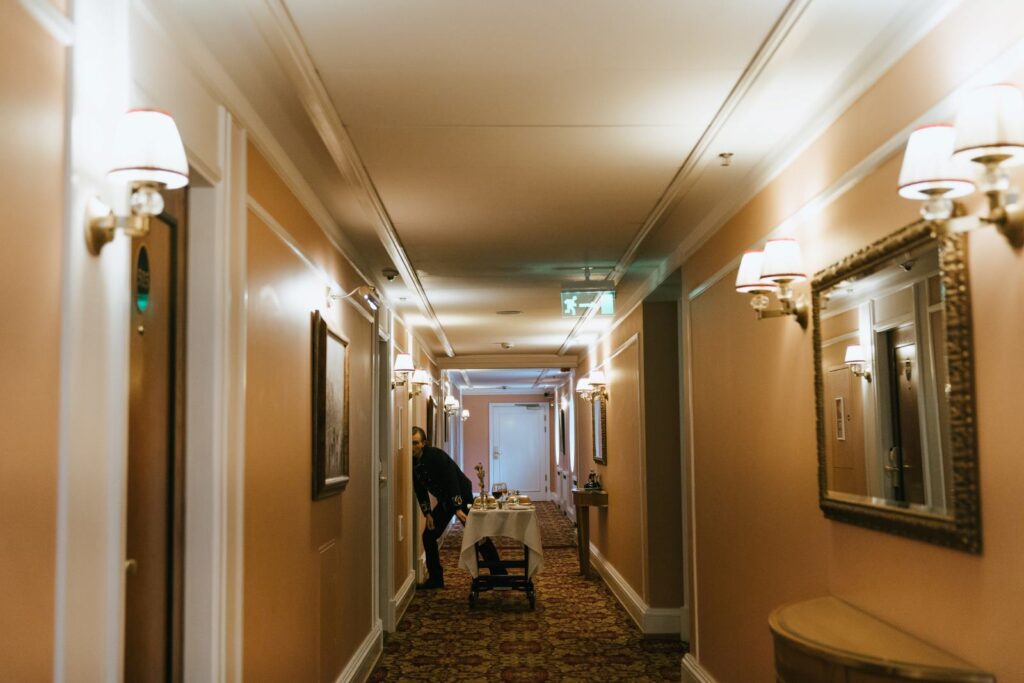 "Pan's Labyrinth" (2006): Directed by Guillermo del Toro, this Spanish-Mexican dark fantasy film captivated audiences with its visually stunning imagery and poignant storytelling. It achieved critical acclaim, won multiple awards, and became a box-office success.
"Blue is the Warmest Color" (2013): This French romantic drama, directed by Abdellatif Kechiche, received widespread acclaim for its raw and intimate portrayal of a lesbian relationship. It won the Palme d'Or at the Cannes Film Festival and generated significant discussion and debate.


"A Separation" (2011): Directed by Asghar Farhadi, this Iranian drama delves into the complexities of a crumbling marriage and the moral dilemmas faced by its characters. It won the Academy Award for Best Foreign Language Film, attracting international recognition and acclaim.
These films represent a small selection of successful Cinema Nouveau works, each leaving a lasting impact on audiences and contributing to the growth and popularity of the genre.


The Ster Kinekor Cinema Nouveau theatres located in the V&A Waterfront and Rosebank (Johannesburg) are undoubtedly the best places to indulge in the world of Cinema Nouveau films. These theatres provide an exceptional cinematic experience that combines the magic of art-house cinema with the allure of their respective locations.
The Waterfront complex in Cape Town offers a picturesque setting, with stunning views and a vibrant atmosphere. Visitors can immerse themselves in the beauty of the surroundings while indulging in thought-provoking Cinema Nouveau films. The Ster Kinekor Cinema Nouveau Theatre at the Waterfront complements this experience by providing state-of-the-art facilities, comfortable seating, and top-notch sound and projection systems. This combination ensures that viewers can fully appreciate the artistic and intellectual value of the films.


Similarly, there is the well-known Cinema Nouveau branch in Rosebank, Johannesburg which has become a thriving cultural hub, attracting art enthusiasts and film lovers alike. The Ster Kinekor Cinema Nouveau theatre at Rosebank Mall serves as a flagship destination for Cinema Nouveau films in South Africa. Its strategic location and modern amenities make it an ideal venue to immerse oneself in the world of art-house cinema. The theatre's commitment to curating diverse and compelling films ensures that audiences can explore a wide range of captivating narratives and thought-provoking themes.


The Significance of Rosebank and Waterfront
Rosebank (Johannesburg)
Nestled in the heart of Johannesburg, Rosebank has emerged as a vibrant cultural hub with a thriving arts scene. Its connection to Cinema Nouveau can be traced back to the Rosebank Mall, home to one of South Africa's flagship Ster Kinekor Cinema Nouveau theatres. The mall's strategic location and modern infrastructure make it an ideal destination for film enthusiasts seeking a unique cinematic experience.
Phone Number: 086 166 8437
Website:https://www.sterkinekor.com/type/Nouveau
Email Address: info@sterkinekor.com
Waterfront
Located in Cape Town, the Waterfront area is renowned for its scenic beauty and diverse entertainment options. The presence of Ster Kinekor Cinema Nouveau at the V&A Waterfront complex has added an extra dimension to the cultural landscape of the area. Visitors can enjoy the picturesque surroundings while immersing themselves in a world of cinematic gems.
Phone Number: 086 166 8437
Website:https://www.sterkinekor.com/type/Nouveau
Email Address: info@sterkinekor.com
---
Whether you're strolling through the vibrant streets of Johannesburg and stumble upon Rosebank or enjoying the breathtaking scenery of the Waterfront, the Ster Kinekor Cinema Nouveau theatres in these locations offer an unparalleled cinematic journey. So, for film enthusiasts seeking an extraordinary movie experience and a chance to explore the captivating world of Cinema Nouveau, the Waterfront and Rosebank theatres stand out as the ultimate destinations.
---
FAQ
Q – What is Cinema Nouveau at the Waterfront branch known for?
A – Cinema Nouveau at the Waterfront branch is known for showcasing a curated selection of art-house, independent, and foreign films, offering a unique cinematic experience for film enthusiasts.

Q – How many screens are available at the Cinema Nouveau Waterfront branch?
A – Cinema Nouveau at the Waterfront branch has five screens, allowing for a diverse range of films to be screened simultaneously.

Q – Can I purchase tickets in advance for movies at Cinema Nouveau Waterfront?
A – Yes, you can purchase tickets in advance for movies at Cinema Nouveau Waterfront either online through their website or at the cinema's box office.

Q – Does Cinema Nouveau Waterfront offer any special amenities or services?
A – Cinema Nouveau at the Waterfront branch provides a comfortable and upscale atmosphere, with amenities such as luxury seating, a dedicated lounge area, and a concession stand offering gourmet snacks and beverages.