Hermanus is a seaside town located on the Western Cape of South Africa and is a popular tourist destination known for its stunning coastline, majestic whales, and breathtaking scenery. Whether you're a nature lover, an adventure seeker, or simply looking to escape the hustle and bustle of city life, Hermanus has something for everyone. In this blog post, we'll be exploring the top things to do in this beautiful coastal town.
Whale Watching Hermanus
Nestled along the picturesque coastline, Hermanus has become a renowned destination for whale-watching enthusiasts. Each year, a mesmerizing spectacle unfolds as Southern Right Whales grace the bay with their presence, creating an unforgettable experience for visitors from across the globe. With its reputation as one of the world's premier locations to witness these majestic creatures up close, Hermanus offers a range of options to immerse yourself in the wonders of whale watching.
Whether you're seeking an adrenaline-pumping adventure or a tranquil escapade, Hermanus has something to cater to every preference. Hop aboard one of the exhilarating boat-based whale-watching tours, where expert guides provide captivating insights into the behaviour and biology of these marine giants. Feel the thrill as you encounter these magnificent creatures in their natural habitat, an experience that will leave you in awe of their grace and power.
Fernkloof Nature Reserve
Looking for a peaceful getaway where you can breathe in some fresh air? Look no further than the amazing Fernkloof Nature Reserve. Spread across a whopping 1,400 hectares, this place is a real gem, filled with beautiful native fynbos plants and a bunch of cool birds and animals. Take a leisurely walk along one of the many trails, or have a chill picnic while enjoying the breathtaking view of the ocean. Fernkloof Nature Reserve is the ultimate spot to escape the crowds and reconnect with nature.
Tucked away in the Western Cape, Fernkloof Nature Reserve is a true oasis away from the busy city life. It's like a whole other world, with stunning scenery and a wide range of things to do. Whether you're a nature lover, a bird nerd, or just looking to chill out, this place has got you covered. The trails are well-maintained, so you can take a leisurely stroll or challenge yourself with a more adventurous hike. As you wander around, you'll be serenaded by the sweet melodies of birds and maybe even spot some cool animals along the way. Oh, and don't forget to find a peaceful spot for a picnic with a jaw-dropping view of the ocean—it's an experience that'll leave you feeling refreshed and connected to nature.

Website: https://www.fernkloof.org.za/
Address: Hermanus, 720
Phone: 028 313 0819
Wine Tasting
Indulge in a delightful wine-tasting adventure in the charming coastal town of Hermanus, South Africa. This little gem is nestled by the stunning Walker Bay, where you can soak up the coastal vibes while sipping on some seriously good wine. The vineyards here are like picture-perfect postcards, surrounded by mountains and the sparkling ocean. Thanks to the cool ocean breeze and the fertile soils of the Hemel-en-Aarde Valley, the wines produced in Hermanus are simply out of this world.
Prepare your taste buds for a treat because Hermanus wine farms are all about fantastic Pinot Noir, Chardonnay, and Sauvignon Blanc. The local wineries are like hidden treasures waiting to be discovered, each with its own story and style. Get ready to be wowed by passionate winemakers who will guide you through the wine tasting, They'll share their secrets and make you fall head over heels for their creations. As you sip and savour, don't forget to take in the breathtaking views around you. Whether you're a wine pro or a newbie, Hermanus promises an unforgettable wine-tasting experience that will leave you buzzing with excitement and a newfound love for South African wine.
Shark Cage Diving Hermanus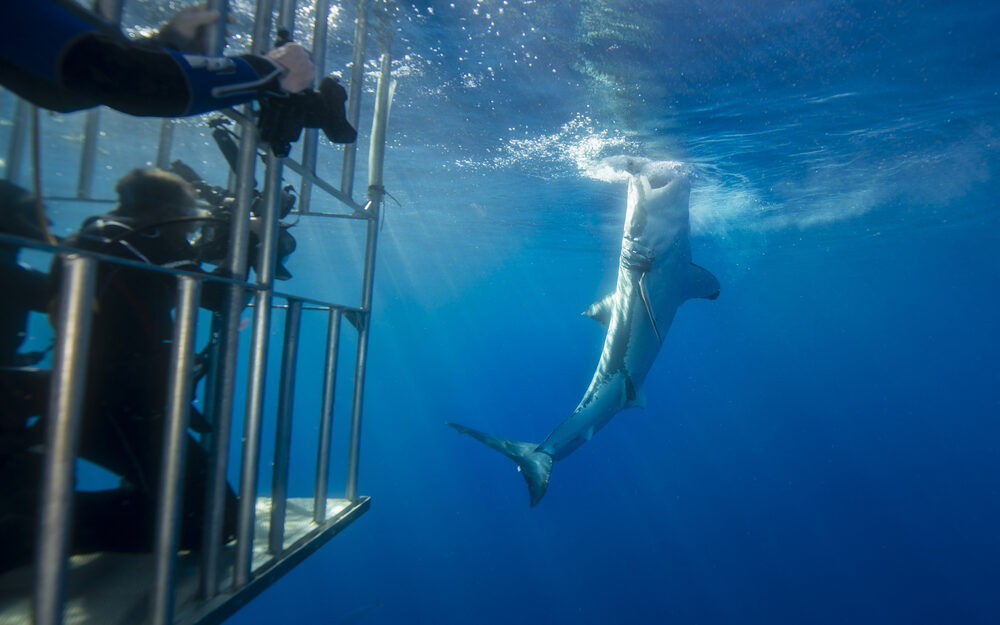 Get ready for the adventure of a lifetime with shark cage diving in the stunning coastal town of Hermanus! This place is a haven for thrill-seekers and nature lovers who want to get up close and personal with the incredible great white shark. Imagine yourself in the middle of the action, surrounded by the clear blue waters of the Atlantic Ocean, and coming face to face with these magnificent creatures. It's a rush like no other!
Don't worry, though. Your safety is a top priority. The experienced guides will provide you with all the necessary gear and ensure that you're secure inside the shark cage. As you descend into the depths, get ready to witness the sheer power and grace of these impressive predators. You might even be lucky enough to witness a shark breaching the surface, creating a spectacle that will leave you speechless. And if that's not enough, Hermanus is also famous for being a prime spot for whale watching. So, prepare yourself for an adventure that combines heart-pounding excitement, breathtaking natural beauty, and memories that will last a lifetime. Hermanus is calling, and the sharks are waiting!
Art and Crafts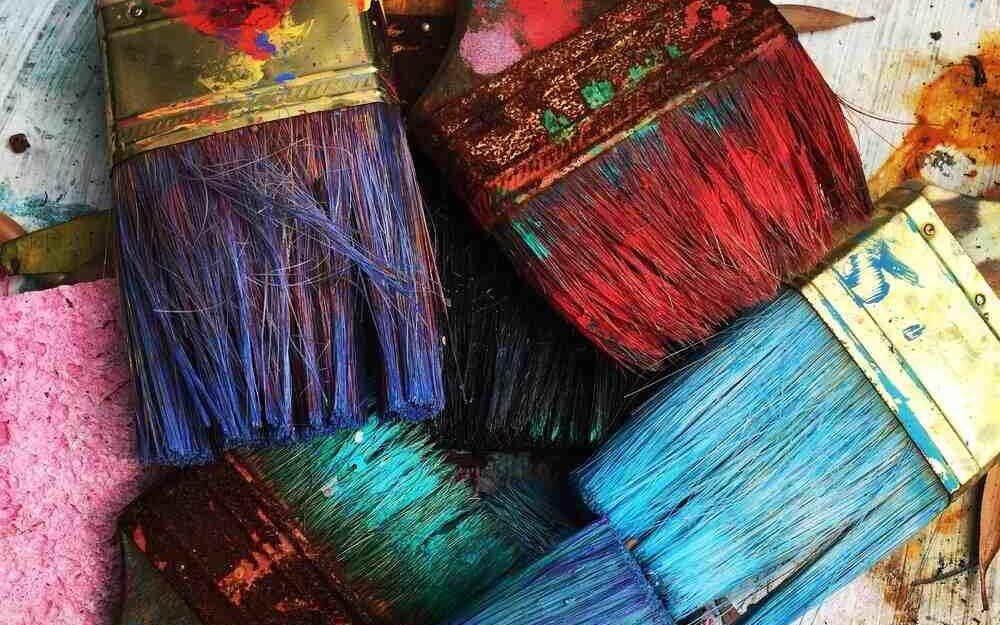 Hermanus is also home to a thriving arts and crafts scene, with a variety of local artists and artisans showcasing their work in galleries and markets around the town. Whether you're looking for hand-crafted jewellery, beautiful paintings, or unique ceramics, there's an art gallery and something for everyone.
Prepare to be captivated as you explore the town's galleries, where the talent and creativity of local artists are on full display. From exquisite jewellery meticulously crafted by skilled artisans to stunning paintings that beautifully capture the essence of the surrounding landscapes, each piece is a testament to the passion and dedication of its creator. Step into the lively markets, and you'll find yourself surrounded by an array of artistic treasures. Discover unique ceramics, lovingly hand-painted with intricate designs, or uncover hand-woven textiles that reflect the rich cultural heritage of the region. In Hermanus, the arts and crafts scene is a vibrant tapestry that invites you to immerse yourself in the beauty and talent of local artisans.
---
In conclusion, Hermanus is a beautiful and diverse coastal town that has something for everyone. Whether you're a nature lover, an adventure seeker, or simply looking for some peace and quiet, this stunning town is the perfect place to visit. So why not book your trip to Hermanus today and start exploring all that this incredible destination has to offer!
---
Want to Visit The Hermanus Museum?
Check out Walker's Bay a picturesque coastal area known for its natural beauty and marine wildlife, located in the Western Cape of South Africa. It offers stunning beaches, scenic landscapes, and excellent whale-watching opportunities. In the heart of Walker's Bay lies the Hermanus Museum, a cultural treasure showcasing the region's history, including artefacts, photographs, and displays of local heritage and marine conservation.