Cape Town, with its stunning landscapes, diverse marine life, and crystal-clear waters, is a paradise for snorkelling lovers. Whether you're a seasoned snorkeler or a beginner at snorkelling, the city offers an array of remarkable underwater experiences. Let's take you on a journey through the top 10 places to go snorkelling in Cape Town, unveiling the vibrant marine ecosystems that await beneath the waves.
Why Go Snorkelling in Cape Town? 🫧
Snorkelling in Cape Town is an exhilarating journey into a world of vibrant marine wonders. The city's diverse underwater landscapes offer a kaleidoscope of colours, from thriving coral reefs to playful penguins and majestic seals. The crystal-clear waters provide remarkable visibility, allowing you to witness a captivating array of marine life up close.
Whether you're exploring hidden coves, encountering unique species, or gliding through kelp forests, the sheer variety of experiences makes snorkelling in Cape Town an unforgettable adventure. It's a chance to connect with nature, indulge in awe-inspiring beauty, and create cherished memories in one of the world's most captivating aquatic paradises.
Animal Ocean Seal Snorkelling 🦭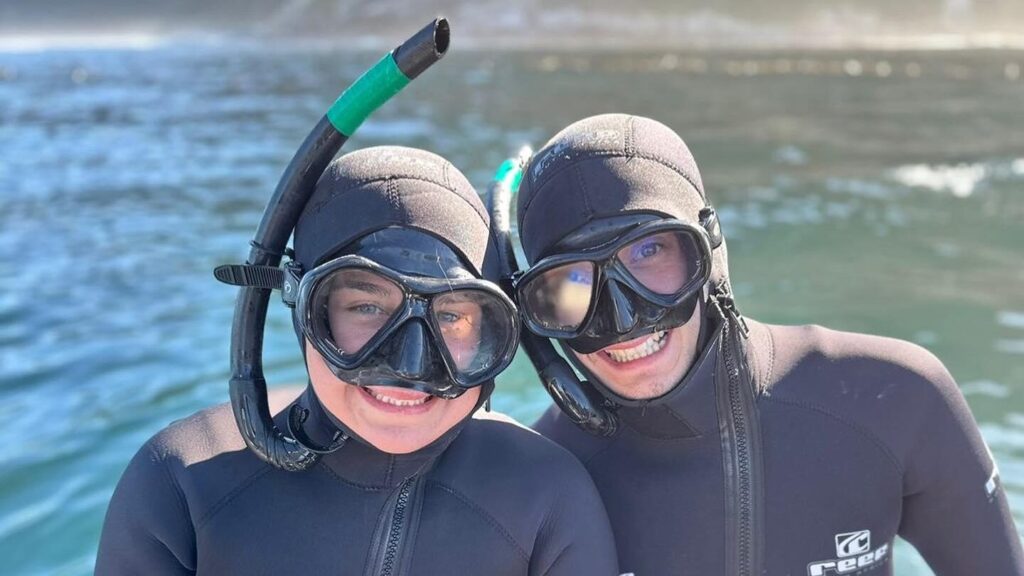 Dive into an adventure with Animal Ocean's seal snorkelling, a premier activity in Hout Bay that has gained a reputation as the ultimate aquatic experience. Recognized as the top choice for seal snorkelling, Animal Ocean stands out for being the original pioneer in this exhilarating endeavour. Their distinction lies not only in their expertise but also in the unmatched amenities they provide.
As the first and foremost seal snorkelling company, Animal Ocean boasts a fully-equipped Dive Centre that sets them apart from the rest. With the luxury of hot showers, pristine change rooms, and enhanced privacy and security measures, they ensure that your experience begins and ends in comfort and convenience. Choosing Animal Ocean isn't just about embarking on an incredible journey; it's about contributing to conservation and research efforts. Their dedication to the marine ecosystem underscores their commitment to responsible tourism and the preservation of this precious habitat.
With their extensive experience, state-of-the-art facilities, and unwavering dedication to conservation, they offer an unparalleled opportunity to engage with these charismatic creatures while leaving a positive impact. Discover the ocean's wonders with the pioneers of seal snorkelling – Animal Ocean.
Address: 8 Albert Road, Hout Bay, Cape Town
Website: https://www.sealsnorkeling.com/
Contact Number: 072 296 9132
🦭 Book A Seal Snorkelling Adventure with Animal Ocean Seal Snorkelling! 🤿
Into the Blue Adventures 💙
Embark on an extraordinary aquatic journey with Into the Blue Adventures, where snorkelling becomes an immersive exploration of the ocean's treasures. Offering two exceptional experiences – Snorkeling at the Kelp Forest and Snorkeling with Seals – Into the Blue Adventures promises an unforgettable adventure beneath the waves.
Into the Blue Adventures has established a stellar reputation based on quality and safety. Their commitment to excellence shines through their well-maintained gear and PADI-certified divemaster guides, who possess extensive oceanic expertise and are adept at ensuring your safety. Equipped with first aid and CPR training, as well as a medical oxygen unit onboard, they prioritize your well-being throughout the journey.
Conveniently located in Seapoint, Cape Town, their accessible location is coupled with a complimentary pick-up and drop-off service, enhancing your convenience. Immerse yourself in the mesmerizing world of the kelp forest and snorkel alongside inquisitive Cape Fur seals in their natural habitat. Into the Blue Adventures invites you to connect with nature, revel in the salty embrace of the sea, and embrace Cape Town's finest aquatic offering.
Address: 88 B Main Road, Seapoint, Cape Town
Website: https://www.snorkelcapetown.co.za/
Contact Number: 021 434 3358
Impact Divers🤿


Step into the mesmerizing world beneath the waves with Impact Divers, your gateway to extraordinary snorkelling and free diving experiences. No SCUBA certification? No problem! If you're yearning to explore the captivating kelp forests from a unique perspective, their snorkel experiences are perfect for families and individuals alike.
For those taking their first plunge into the underwater realm, this is a remarkable introduction. The experience ignites a passion that often leads to future Scuba, snorkel or free diving endeavours. Curious free divers seeking adventure beyond the shore can also find solace with Impact Divers. Organizing tailored freediving adventures, they create opportunities for you and your friends to venture further offshore and discover new underwater realms by boat.
With Impact Divers, the ocean's wonders become accessible to all, regardless of your diving background. Embark on a journey that awakens your connection to marine life, conservation, and the untold beauty of the depths.
Address: 117 St George's St, Simon's Town, Cape Town
Website: https://impactdivers.com/services/#Snorkel
Contact Number: 079 734 4884
Cape Town Freediving 🌟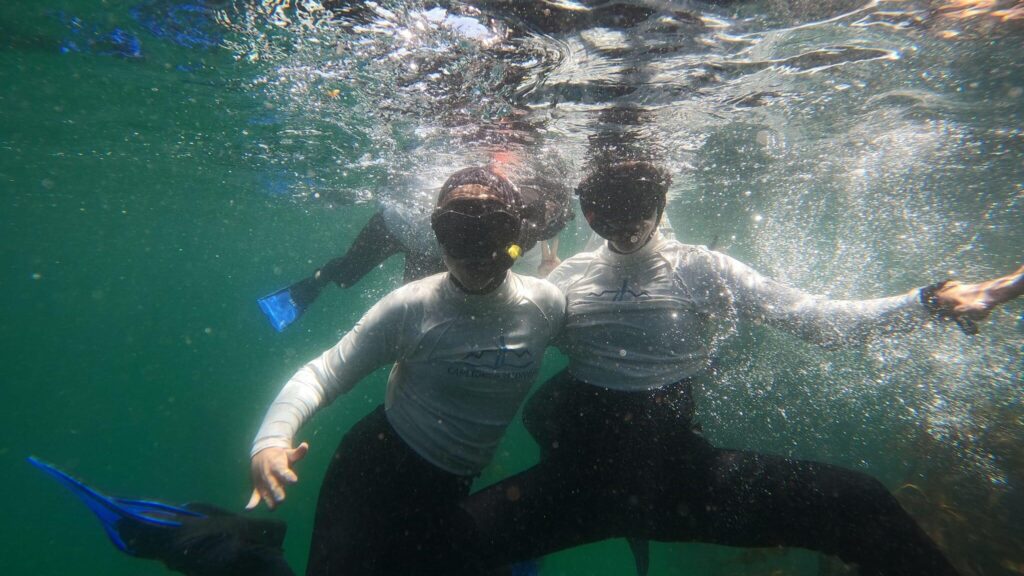 Dive into Cape Town's enchanting ocean with Cape Town Free Diving, your gateway to an extraordinary underwater world. What sets them apart as the best choice? Imagine immersing yourself in the mesmerizing Great African Kelp Forest, a unique treasure among just nine sea forests worldwide and the sole one in Africa. Their trips come complete with gear, ensuring a seamless experience all you have to bring is swimwear, a towel, sunscreen and an underwater camera if you have one.
Prepare to be captivated by the explosion of colour and life that awaits beneath the waves. As you venture into the kelp forest, a realm teeming with vibrant marine life, a world like no other unfolds before you. An exploration promises encounters with mesmerizing schools of fish, the graceful dance of seals, the charismatic presence of penguins, the intriguing allure of small sharks, the elusive octopus, and a realm of curious sea creatures.
Cape Town Free Diving allows you to be part of this rich tapestry of marine existence. The unparalleled wonder of the Great African Kelp Forest comes alive through their guided journeys. With them, you'll discover a symphony of colours and creatures that will forever imprint the magic of the ocean in your heart. Jump in and join us on a journey through Cape Town's underwater marvel – a place where reality outshines even the wildest of dreams.
Address: 20 Main Road, Muizenberg, Cape Town
Website: https://capetownfreediving.com/snorkeling/
Contact Number: 072 870 2724
Apnea Freediving 💎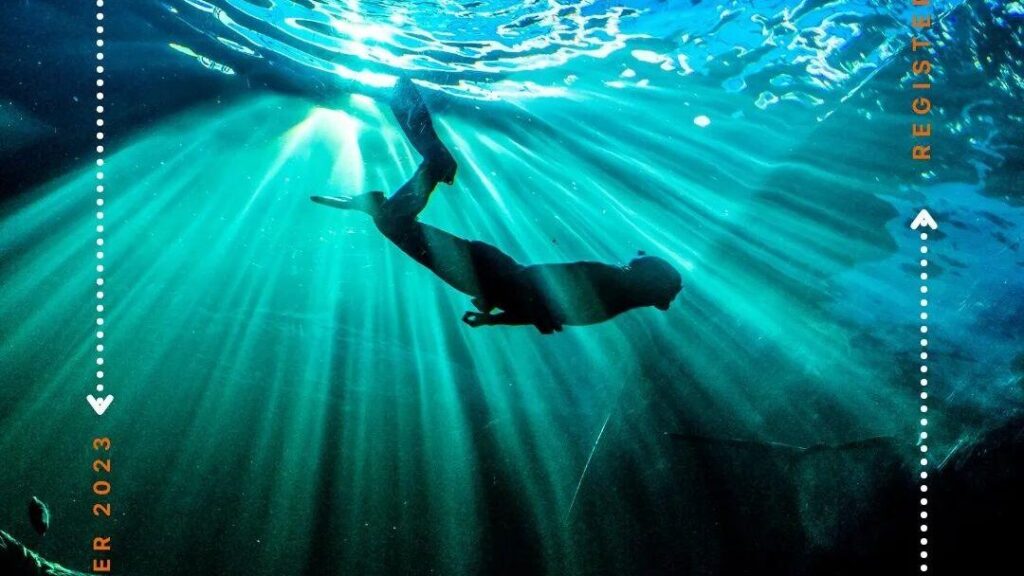 Experience the depths of the ocean's magic with Apnea Free Diving, an exceptional choice for underwater exploration. Freediving unveils the ocean's beauty in a single breath, mesmerizing magic they specialize in. From training to instructor programs, they offer guided free dive trips that allow you to confidently plunge into the depths.
Snorkeling reveals the surreal life of Cape Town's Kelp Forests and Seals. This unique encounter is an unforgettable journey into a world brimming with wonder. Their expeditions embrace the distinctive essence of ocean life, making every snorkelling adventure a cherished memory.
Scuba diving finds its place in Sea Point, with its trips and courses conducted both from shore and boat. They ensure your underwater experience is safe and fulfilling, allowing you to explore the depths with confidence. Apnea Free Diving thrives on offering you an array of underwater experiences. Dive into the ocean's beauty, embrace the rhythm of nature, and immerse yourself in a world where the possibilities are as vast as the ocean itself.
Address: 89 Main Rd, Sea Point, Cape Town
Website: https://www.aaddicts.co.za/
Contact Number: 073 319 7335
African Ocean Adventures 🐟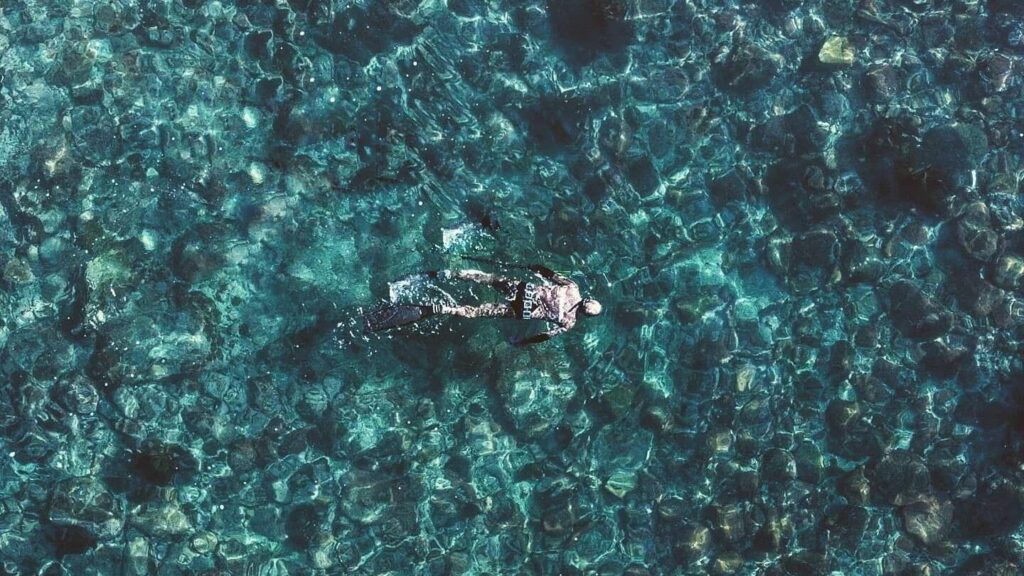 Founded in 2018 by two friends bound by their shared passion for scuba diving and their commitment to fostering ocean awareness. African Ocean Adventures offers a gateway to the mesmerizing underwater realm without the need for extensive training or complicated equipment. Snorkelling becomes a simple yet enchanting way to immerse yourself in the ocean's magic. Equipped with top-notch gear including masks, snorkels, fins, and cosy wetsuits, your comfort and safety take centre stage in their adventures.
Their snorkelling trips encompass an array of experiences. Venture into the mystical Kelp Forests, where a world of wonder awaits beneath the waves. Encounter the spirited marine life that thrives in this unique ecosystem. Or choose to embark on Seal Snorkeling Trips, a chance to interact with these charismatic creatures in their natural habitat.
African Ocean Adventures opens the door to an underwater odyssey that is accessible, enriching, and awe-inspiring. Whether you're a novice or a seasoned snorkeler, their dedication to ocean education and conservation ensures that every adventure leaves a positive impact on both you and the marine environment.
Address:19 Saffraan St, Loevenstein, Bellville, Cape Town
Website: https://africanoceanadventures.com/
Contact Number: 074 156 8784
Downhill Adventures🐠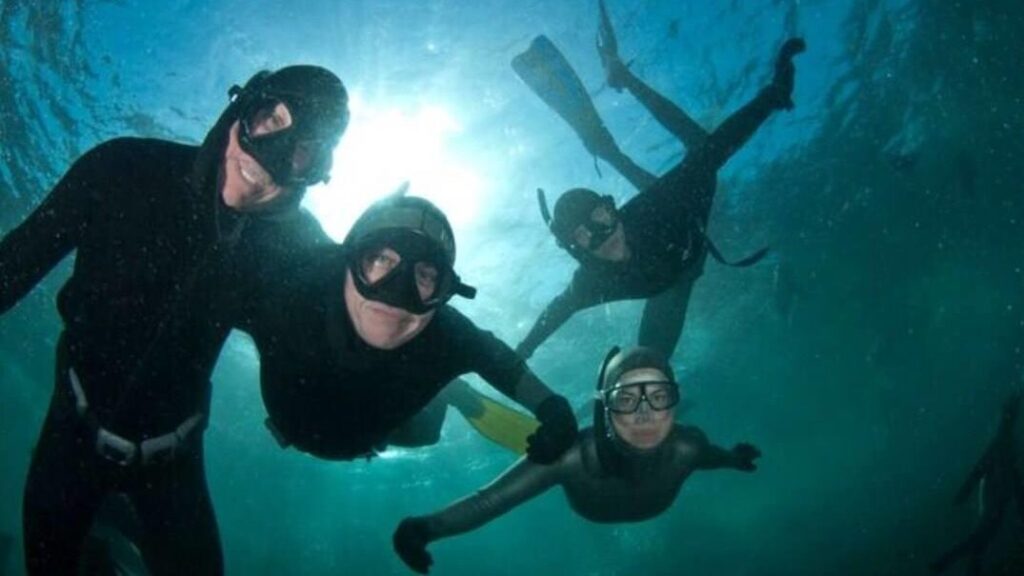 Embark on an unforgettable marine encounter with Downhill Adventures, your gateway to experiencing the renowned Cape Fur seals up close. Prepare to be amazed as you venture into the realm of Snorkelling with the Seals at Duiker Island in the captivating Hout Bay area. Here's the exciting part: Duiker Island is the proud home of over 15,000 Cape Fur Seals. With Downhill Adventures, you're not just snorkelling; you're delving into the heart of a bustling seal colony, where playful antics and curious interactions await.
The 3-hour expedition seamlessly combines a leisurely boat ride with an hour of enchanting underwater exploration. Dive into the clear waters knowing that you won't need to go deep to witness the seals' charm. The snorkelling site, ranging from 2 to 5 meters, provides a crystal-clear view straight to the seabed. Downhill Adventures offers you an opportunity to forge a connection with these charismatic marine creatures in their natural habitat. With every snorkel, you'll be immersed in the magic of the ocean, leaving you with cherished memories and an appreciation for the wonders that thrive beneath the waves.
Address: Kloof St, Gardens, Cape Town, 8001
Website: https://www.downhilladventures.com/
Email Address: info@downhilladventures.com
Shark Explorers🦈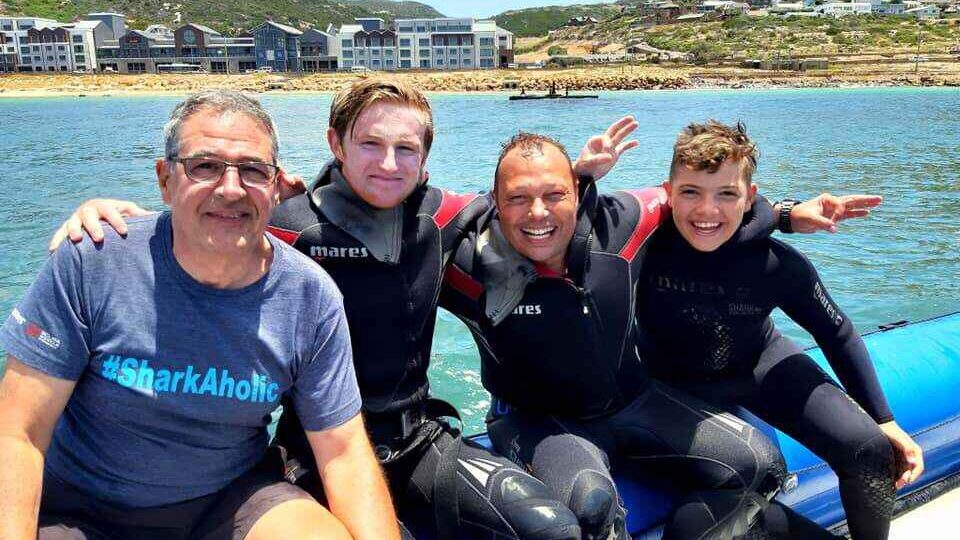 Embark on an exhilarating journey with Shark Explorers as you set out to meet the Cape Fur Seals in their natural habitat. These marine jesters, known as the clowns of the sea, promise to leave an indelible smile etched on your face. A mere 10-minute boat ride along Cape Town's scenic and rugged coastline transports you to a local seal colony nestled on a picturesque island.
Once you dip beneath the surface with your mask, the world above fades away, allowing you to engage with your new oceanic companions. With their seasoned dive masters and skilled skippers by your side, you'll be well-supported to enjoy an outstanding outing and create cherished memories. No prior experience is needed; all equipment will be provided. This family-friendly adventure is an absolute must when exploring Cape Town, promising an encounter with the Cape Fur Seals and 6 species of sharks, scuba is advised but snorkelling is possible.
Address: 62 St Georges Street, Simons Town, Western Cape
Website: https://www.sharkexplorers.com/
Contact Number: 082 564 1904
Kaskazi Kayaks and Adventures ☀


Snorkelling with the Cape Fur seals in their natural environment is a highlight of the many adventures provided by Kaskazi Kayaks and Adventures. It's a fantastic opportunity to observe the underwater wonders without the need for extensive scuba training or complicated equipment. Kaskazi Kayaks ensures your comfort and safety by providing wetsuits, masks, snorkels, and fins. A brief training session guarantees you're at ease with the mask and snorkel before you dive in.
Even if you're not inclined to enter the water, you're still in for a treat. Friends and family can join the adventure by watching from the boat, ensuring everyone can partake in the experience. For an additional fee, you can share the excitement and capture moments as your loved ones snorkel with the Cape Fur seals. Kaskazi Kayaks and Adventures not only promises an unforgettable underwater adventure but also a sense of community and inclusivity. Whether you're snorkelling or cheering from the boat, every moment is bound to be etched in your memory as a testament to Cape Town's marine wonders.
Address: Three Anchor Bay, Cape Town
Website: https://kaskazikayaks.activitar.com/services/4340
Contact Number: 082 609 6848
Snorkelling at Boulders Beach☁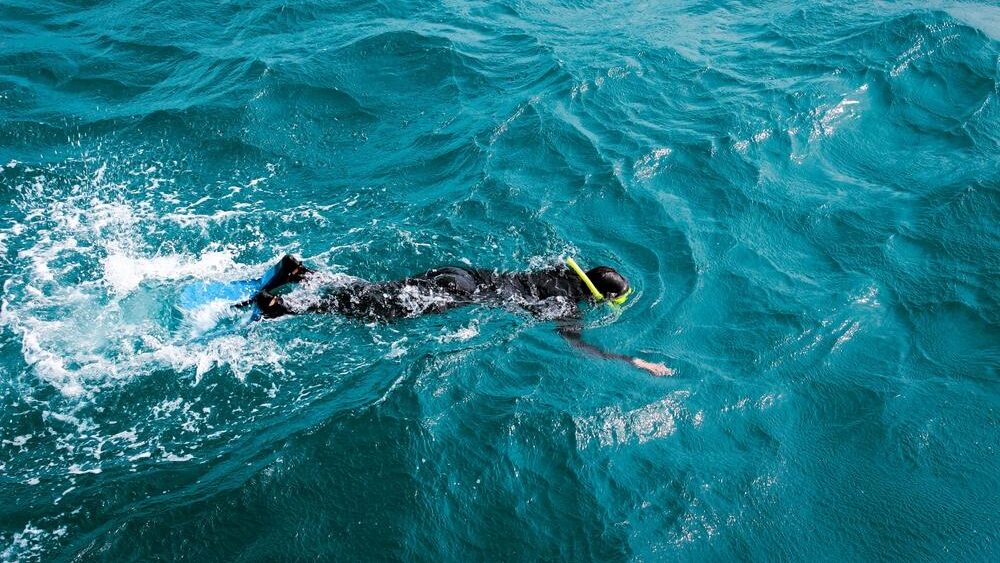 Snorkelling at Boulders Beach is a captivating underwater journey that combines the charm of African penguins with the wonders of marine life for those who have snorkelling experience. Amidst the iconic granite boulders, you'll encounter a vibrant underwater world. Glide through kelp forests, spotting colourful fish, seals, and other marine creatures. The clear waters offer excellent visibility for an unforgettable snorkelling experience. It's a rare chance to share the habitat of playful penguins while exploring the rich marine ecosystem. Boulders Beach showcases the unique beauty of Cape Town's oceans, making every snorkel an adventure to remember.
Address: Simon's Town, Cape Town
🌊Looking For Another Recommendation? Try Snorkelling At Duiker Island! 🫧
Cape Town's snorkelling destinations are a testament to the city's natural beauty and rich marine diversity. Each snorkelling company or spot mentioned in this guide offers a unique adventure for snorkelers of all levels. Whether you're exploring colourful reefs, encountering playful seals, or marvelling at the intricate underwater rock formations, Cape Town's waters promise an unforgettable journey into the heart of marine wonder. Plan your snorkelling expedition to these top 10 destinations and unlock the secrets of Cape Town's aquatic treasures