Planning a trip to Cape Town? Our comprehensive guide has got you covered! Any questions about Cape Town, the beautiful mother city can be answered in one short read!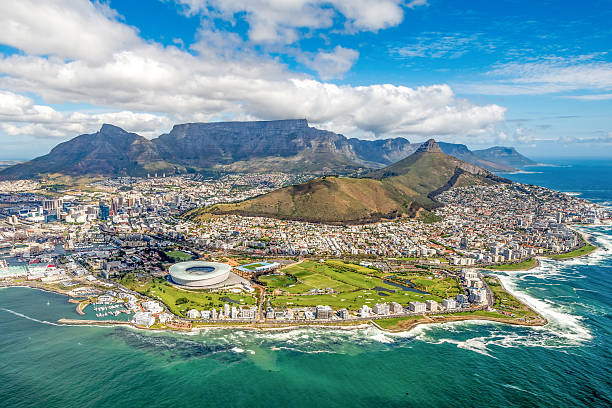 Is Cape Town a safe place to visit? 🔒
Cape Town has its safety concerns but with the necessary precautions and awareness. It can be a safe place to visit. It is important to stay vigilant in tourist areas, avoid walking alone at night, and not leave belongings unattended. Overall, hundreds of thousands of tourists safely visit Cape Town every year.
Can I travel to Cape Town alone? 🚗
Travelling to Cape Town alone can be a rewarding and safe experience but emphasis needs to be placed on precautions. As a solo traveller, to ensure your safety, it's recommended that you do not walk alone at night, particularly in poorly lit or isolated areas. Always take a taxi or Uber to get around, and keep an eye on your belongings, especially in crowded areas.

Fortunately, there are many ways to meet people in Cape Town, making it easier to navigate the city safely. You can join a guided tour, take a cooking class, or even participate in a local cultural activity. Hostels are also a great option for solo travellers as they provide opportunities to meet like-minded people from around the world.
What is load-shedding? ⚡
Load shedding is a temporary power outage that occurs when there is an electricity supply shortage. As a visitor, it's important you are certain that the hotel you are staying at has a backup power supply. Stay informed about your local load-shedding schedule by downloading the app ''Eskom sepush'' on the Google Play store or the App Store.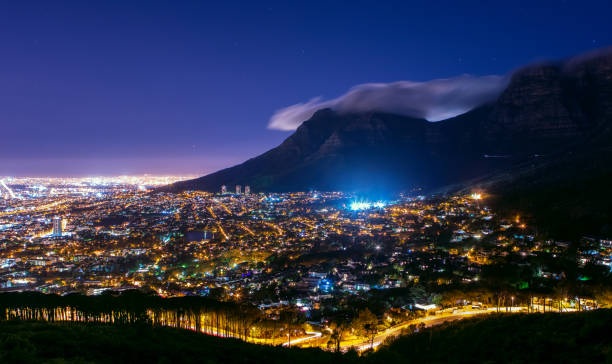 Is English widely spoken? 🗣️
English is widely spoken in South Africa, along with 10 other official languages. English is the language of business, government, and education, making it the most commonly used language for communication among South Africans. While there are variations in dialect and accent, visitors to South Africa should generally have no problem communicating in English.
Is the risk of catching malaria high in Cape Town? 🦟
Cape Town is considered a low-risk area for malaria. It's always a good idea to consult with a healthcare provider before travelling to any destination to receive up-to-date information on potential health risks and necessary vaccinations when in the country.
Do I need any vaccinations? 💉
Some vaccinations are recommended for most travellers visiting Cape Town, including routine vaccinations like measles, mumps, rubella (MMR), diphtheria, tetanus, pertussis (DTaP), and seasonal flu vaccine.
It's always best to consult with a healthcare provider or travel medicine specialist well in advance of your trip to determine which vaccinations are necessary for you based on your individual circumstances and planned activities.
How to get around Cape Town? 🚍
One of the most popular ways to get around Cape Town is by car rental, which allows for flexibility and easy access to outlying areas. There are several reputable car rental companies located throughout the city. Uber or Bolt, are also widely available in Cape Town and provide a convenient and safe way to travel.
Public transportation options include the MyCiTi bus system, which operates on a scheduled route throughout the city. Ultimately, the best way to get around Cape Town will depend on your personal preferences and travel plans.
The currency in South Africa 💰
The currency used in South Africa is the South African Rand (ZAR). It's advisable to exchange foreign currency at banks, bureau de Changes, or authorized forex dealers. Exchanging foreign currency is generally easy in South Africa, with banks, forex bureaus, and ATMs widely available throughout the country.
Can I use my bank cards in Cape Town? 💳
Bank cards are widely accepted in Cape Town, and most establishments including restaurants, hotels, and shops, accept major credit cards such as Visa and Mastercard. ATMs are also easily accessible, allowing travellers to withdraw cash using their bank cards.
While bank cards are accepted in most places, it's still a good idea to carry some cash, especially when travelling to more rural areas or small towns where card acceptance may be more limited.
What is the weather like at different times of the year? 🌦️
Cape Town's weather is a bit like the Mediterranean climate with mild, wet winters and warm, dry summers. The city enjoys a reputation for its sunny days and gorgeous beaches, but its weather is also known for being quite unpredictable.
During the winter months from May to August, Cape Town can experience heavy rainfall and strong winds. The temperatures range from 7°C to 18°C, and the city can become quite chilly during this season. It is advisable to pack warm clothing and rain gear if travelling during this time.
From September to April, Cape Town experiences hot, dry summers. The temperatures can range from 15°C to 27°C, and the weather is generally pleasant and sunny. However, occasional heatwaves can cause temperatures to soar, and droughts can also occur.
Overall, Cape Town's weather is influenced by its coastal location, with frequent changes in temperature and weather patterns. Visitors should be prepared for all types of weather when travelling to Cape Town, regardless of the season.
What are the best beaches to visit in Cape Town? 🏖️
Cape Town's top beaches include Clifton, Camps Bay, Llandudno, Muizenberg, and Boulders Beach, offering picturesque views and diverse activities.
Cape Town is home to some of the world's most beautiful beaches, which draw tourists from all over the globe. The city's beaches are renowned for their stunning natural beauty, crystal clear waters, soft white sand, and dramatic mountain backdrops.
Whether you're looking for a spot to soak up the sun, swim, surf, or simply enjoy the scenery, Cape Town's beaches have it all.
Is eating out expensive? 🍴
Eating out in CapeTown can be affordable, with plenty of budget-friendly options available. However, prices can vary depending on the type of restaurant and location, and fine dining establishments can be expensive. From classic South African dishes to international cuisine, Cape Town has an array of restaurants to satisfy your taste buds.
For the best seafood, The Codfather is a must-visit spot, while The Test Kitchen is perfect for a fine dining experience. If you're in the mood for Indian cuisine, Thali and Bukhara are highly recommended. For a casual and trendy atmosphere, visit The Pot Luck Club or The Old Biscuit Mill. Don't forget to indulge in local wine at the iconic La Colombe or the picturesque Belmond Mount Nelson Hotel. Cape Town's culinary delights will leave you wanting more!
Can I go shark diving in Cape Town? 🦈
Shark cage diving is a popular activity in Cape Town, particularly in the waters off Gansbaai and False Bay. Several reputable tour operators offer guided tours that allow visitors to safely observe these majestic creatures up close.
Cape Town is an exhilarating and unforgettable experience that draws adventure-seekers from all over the world. With some of the world's largest populations of great white sharks, Cape Town is the perfect destination for a thrilling encounter with these magnificent creatures.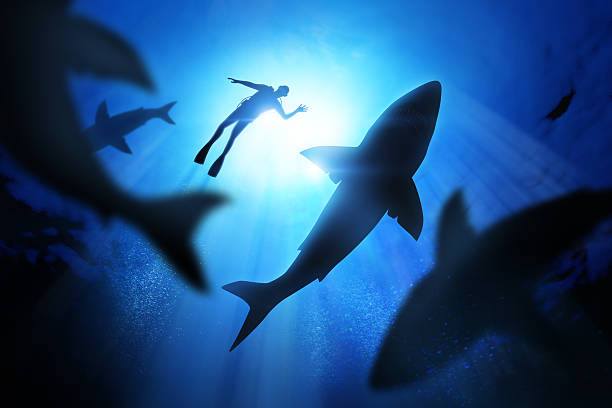 Getting emergency help in Cape Town 🚨
The emergency number for the South African Police Service (SAPS) in Cape Town is 10111. You can also call the South African emergency services number, 112, or the Cape Town Emergency Services at 107 from any phone.
From exploring stunning beaches and iconic landmarks to enjoying delicious food and wine, there's something for everyone. With careful planning and preparation, a trip to Cape Town will surely be a memorable and rewarding adventure.
---
It is clear that Cape Town is a city of contrasts, where natural beauty and cultural richness are intertwined in a fascinating way. There are still many questions about Cape Town that need to be answered, but one thing is certain: it will always leave a lasting impression on those who visit.
So, whether you're a first-time traveller or a seasoned adventurer, don't be afraid to ask questions about Cape Town. You might be surprised by what you discover. And who knows? Maybe one day, you'll be able to provide the answers for someone else who is curious about this enchanting corner of the world.