Located on the western coast of South Africa, just an hour's drive from Cape Town, lies the quaint and charming town of Pringle Bay. Nestled between the majestic Kogelberg Mountains and the glistening ocean, the bay is a popular destination for tourists seeking a peaceful escape from the hustle and bustle of the city. The town's unspoiled natural beauty, friendly locals, and laid-back atmosphere make it a must-visit destination for anyone visiting South Africa.
Pringle Bay's Beaches


Pringle Bay boasts some of the most beautiful beaches in the Western Cape. The town's main beach, simply known as Pringle Bay Beach, is a long stretch of pristine white sand that is perfect for swimming, sunbathing, and picnicking. The beach is also a popular spot for fishing and surfing, with waves that are ideal for beginners.
Another popular beach in the bay is Rooi Els Beach, located just a short drive away from the town center. This secluded beach is a hidden gem that is surrounded by towering mountains and crystal-clear waters. It is the perfect spot for those seeking some solitude and relaxation away from the crowds.
Outdoor Activities in Pringle Bay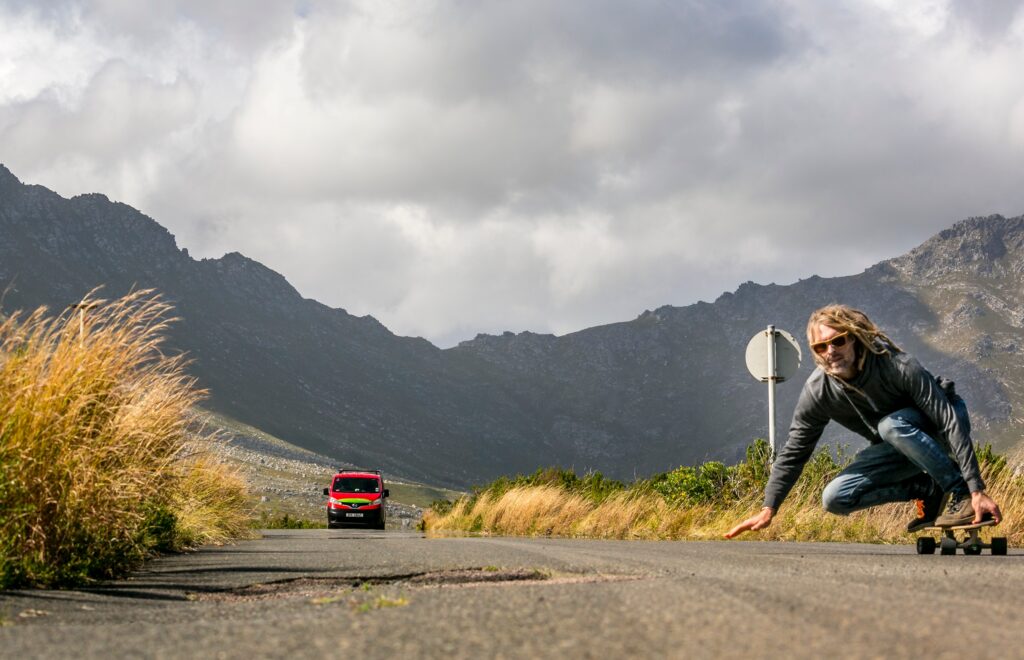 Pringle Bay is a nature lover's paradise, with a wide range of outdoor activities to choose from. The town is located within the Kogelberg Biosphere Reserve, a UNESCO World Heritage site that is home to over 1,600 plant species, many of which are found nowhere else in the world. Hiking is a popular activity in the bay, with several trails that offer stunning views of the mountains and the ocean.
The Palmiet River Trail is a favorite among locals and visitors alike, with a moderate hike that takes you through a picturesque river gorge. For those seeking more adrenaline-pumping activities, there are plenty of options available such as skateboarding on the smooth roads. Kayaking and stand-up paddleboarding are also popular water sports in the bay, with guided tours available for those who want to explore the coastline and the nearby estuary.
Cultural Attractions the Bay
Despite its small size, the bay has a rich cultural heritage that is worth exploring. The town is home to several art galleries and studios, showcasing the works of local artists and artisans.
One of the most popular cultural attractions is the Harold Porter Botanical Gardens, located just a short drive away from the town center. The gardens are home to over 8,000 plant species, including several rare and endangered species. Visitors can take a leisurely stroll through the gardens, admiring the diverse flora and fauna.
Food and Drinks Offered
Pringle Bay is home to several cafes, restaurants, and bars that offer a range of cuisine to suit every taste and budget. The town is particularly famous for its seafood, with fresh fish and shellfish caught daily by local fishermen. One of the most popular eateries is Hook Line and Sinker, a family-friendly restaurant that serves up a range of seafood dishes, as well as burgers, pizzas, and salads.
The restaurant has a relaxed and informal atmosphere, with outdoor seating that offers stunning views of the ocean. For those seeking a more upscale dining experience, there is the Goose Roasters, a farm-to-table restaurant that serves up a range of delicious dishes made from locally sourced ingredients. The restaurant's menu changes regularly, depending on the availability of fresh produce.
Accommodation in Pringle Bay


Pringle Bay offers a range of accommodation options to suit every budget and preference. From self-catering cottages to luxury villas, there is something for everyone. One of the most popular places to stay in Pringle Bay is the Moonstruck on Pringle Bay, a luxury boutique hotel that offers stunning views of the ocean and the surrounding mountains.
The hotel has several suites and rooms, each decorated in a unique and stylish manner. It also has a restaurant that serves up delicious meals made from locally sourced ingredients. For those seeking a more private and secluded experience, there are several self-catering cottages and villas available for rent. These range from basic cottages to luxury villas with private swimming pools and stunning ocean views.
Events and Festivals
Throughout the year, Pringle Bay hosts several events and festivals that showcase the town's culture and heritage. One of the most popular events is the Pringle Bay Arts Festival, held annually in November. The festival features a range of art exhibitions, music performances, and workshops, and attracts visitors from all over the world.
Another popular event is the Pringle Bay Food and Wine Festival, held annually in March. The festival showcases the town's culinary offerings, with several local restaurants and wineries offering tastings and pairings.
---
Pringle Bay is a hidden gem on the Western Cape, offering visitors a unique and authentic South African experience. With its stunning natural beauty, outdoor activities, cultural attractions, and delicious cuisine, it is a must-visit destination for anyone traveling to South Africa. Whether you are seeking relaxation, adventure, or cultural immersion, Pringle Bay has something to offer for everyone.