Pringle Bay Beach, nestled along the rugged coastline of the Western Cape in Pringle Bay, is a hidden gem that has captivated the hearts of locals and tourists alike. With its pristine white sands, turquoise waters, and breathtaking natural beauty, this secluded paradise is a haven for nature lovers, beachcombers, and adventure seekers alike. Let's take a look at the magic of Pringle Bay Beach and explore why it's a must-visit destination for anyone seeking solace in the beauty of nature.
A Serene Escape 😎
As you step onto the soft sands of Pringle Bay Beach, you are immediately transported to a world of tranquillity and serenity. The gentle lapping of waves, the fresh sea breeze, and the panoramic views of the surrounding mountains create a sense of peace and calm that is hard to find in the hustle and bustle of modern life.
The beach stretches for kilometres, providing ample space for leisurely strolls, picnics, and sunbathing. The powdery sand is perfect for building sandcastles, and the pristine waters are ideal for swimming and snorkelling. The beach also offers fantastic opportunities for surfing and kiteboarding, making it a playground for water sports enthusiasts.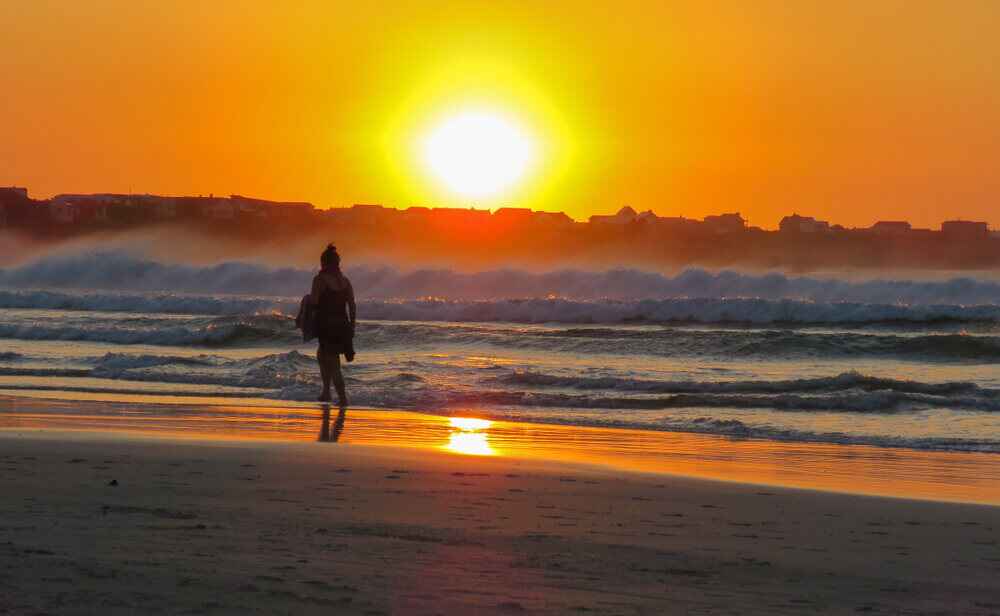 A Nature Lover's Paradise 🌱
Pringle Bay Beach is not just a picturesque spot for sunbathing and swimming, but it's also a thriving ecosystem teeming with fascinating flora and fauna. The beach is part of the Kogelberg Biosphere Reserve, which is a UNESCO World Heritage site known for its rich biodiversity.
The area is home to a wide variety of marine life, including seals, dolphins, and whales, making it a prime spot for wildlife watching. Bird enthusiasts will also be delighted by the abundance of birdlife, including African penguins, cormorants, and seagulls.
A Beachcomber's Paradise 🏖️
Pringle Bay Beach is a treasure trove for beachcombers, offering a wealth of fascinating seashells, driftwood, and other marine treasures waiting to be discovered. The beach is known for its diverse array of seashells, including colourful cowries, conches, and abalone shells.
As you explore the beach, you might come across unique pieces of driftwood shaped by the whims of the sea, creating natural sculptures that are both intriguing and beautiful. Collecting seashells and driftwood can be a meditative and fulfilling activity, allowing you to connect with nature in a meaningful way.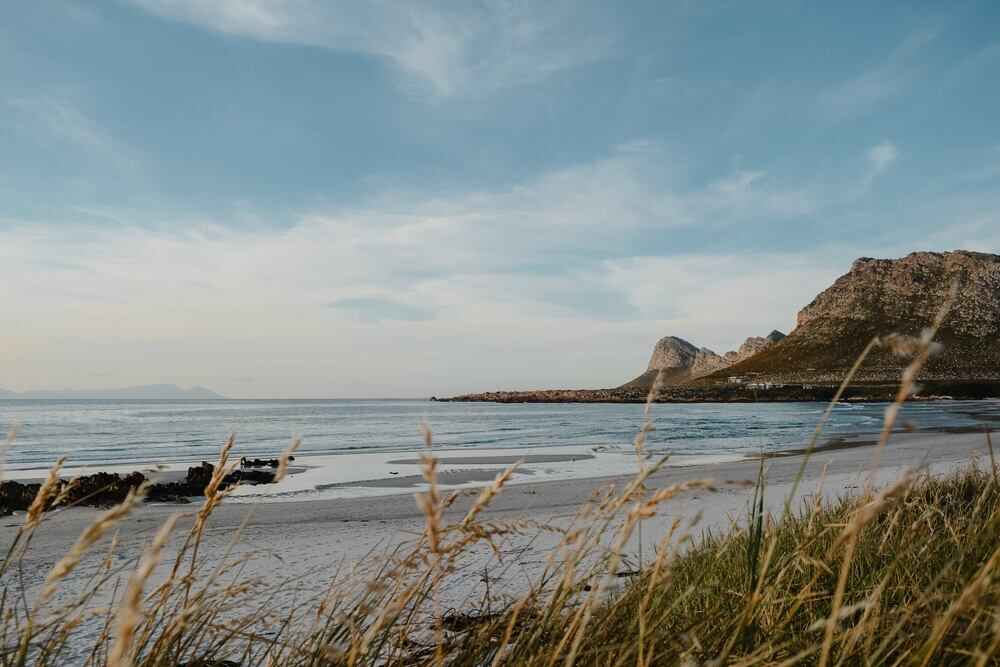 A Perfect Spot for a Beach Picnic 🧺
Pringle Bay Beach is an ideal location for a leisurely beach picnic with loved ones. With its pristine sands, stunning views, and gentle sea breeze, it provides the perfect ambience for a relaxed outdoor meal.
Spread out a blanket, unpack a delicious spread of local cheeses, fresh fruits, and crusty bread, and let your taste buds savour the flavours of the region. The sound of the waves crashing against the shore, the scent of the sea, and the company of good friends or family create cherished memories that will last a lifetime.
A Photographer's Delight 📸
Pringle Bay Beach is a photographer's paradise, offering countless opportunities to capture breathtaking shots of nature's beauty. From the golden hues of sunrise and sunset casting a warm glow over the beach to the playful dance of dolphins in the crystal-clear waters, Pringle Bay Beach offers an endless array of photographic moments.
The dramatic cliffs and mountains that surround the beach provide a stunning backdrop for landscape photography, while the abundant birdlife and marine animals offer ample opportunities for wildlife and nature photography. The changing tides, shifting sands, and interplay of light and shadow create a dynamic canvas for skilled photographers to capture stunning images that tell the story of this enchanted oasis.


Safety Tips for Enjoying Pringle Bay Beach 🛟
While Pringle Bay Beach is a captivating destination, it's important to remember that nature can be unpredictable, and safety should always be a top priority. Here are some essential tips for enjoying Pringle Bay Beach safely:
Swim in Designated Areas – Pringle Bay Beach does not have any lifeguards on duty, so it's important to swim in designated areas and be cautious of ocean conditions. The currents can be strong at times, so it's essential to be mindful of the tide and never swim alone.

Stay on Marked Trails – If you're planning to go hiking, stick to marked trails and avoid venturing into restricted areas. The cliffs and mountains around Pringle Bay Beach can be rugged and treacherous, so always exercise caution and follow the recommended routes.

Respect Wildlife – Pringle Bay Beach is home to a diverse range of wildlife, including seals, dolphins, and birds. Always maintain a safe distance and never disturb or feed the animals. Remember that you are a guest in their natural habitat, and it's crucial to respect their space.

Leave No Trace – Pringle Bay Beach is a pristine natural environment, and it's essential to leave it as you found it. Pack out all your trash and litter, and never leave anything behind. It's our responsibility to protect the environment and ensure that future generations can enjoy its beauty as well.

Be Sun Smart – South Africa's sun can be intense, so always remember to wear sunscreen, a hat, and sunglasses to protect yourself from harmful UV rays. Stay hydrated and seek shade during the hottest parts of the day to avoid sunburn and heat exhaustion.

Check for Updates – Before visiting Pringle Bay Beach, it's a good idea to check for any updates or alerts regarding weather conditions, tides, or any other safety concerns. Stay informed and be prepared for changing conditions to ensure a safe and enjoyable experience.
---
Pringle Bay Beach is a true hidden gem that offers a serene escape into nature's wonders. With its pristine sands, turquoise waters, breathtaking landscapes, and abundant wildlife, it's a paradise for nature lovers, photographers, and adventure seekers alike. However, it's crucial to always prioritize safety and respect for the environment when enjoying this enchanting oasis. So, pack your sunscreen, grab your camera, and get ready to immerse yourself in the magic of Pringle Bay Beach, where nature's beauty will leave you awe-inspired and rejuvenated.
Information about Pringle Bay: https://en.wikipedia.org/wiki/Pringle_Bay
Be Sure to Check Out Other Beaches on The Coast
Such as Pearly Beach, a coastal gem, offers tranquility and natural beauty. Located in Western Cape, South Africa, its pristine shores are renowned for their abundant marine life, including dolphins and whales. With picturesque sunsets and a peaceful atmosphere, Pearly Beach is a haven for relaxation and nature lovers.