Nestled along the picturesque Garden Route in South Africa, Mossel Bay is a coastal town that boasts stunning natural beauty, a rich cultural heritage, and a laid-back lifestyle. With its pristine beaches, abundant marine life, and wide range of activities for all ages, the bay has something to offer everyone. Whether you're seeking relaxation, family-friendly fun, or thrilling adventures, Mossel Bay has it all.
Breathtaking Natural Beauty of Mossel Bay


One of the main attractions of Mossel Bay is its breathtaking natural beauty. The town is surrounded by a stunning coastline, with pristine beaches, dramatic cliffs, and crystal-clear waters that beckon visitors to explore and immerse themselves in the beauty of nature. Santos Beach, with its soft golden sand and safe swimming waters, is a popular spot for beach lovers. Here, you can sunbathe, swim, or enjoy various water sports such as paddleboarding and snorkelling. The beach is also dotted with cafes and restaurants where you can savour local delicacies while taking in the panoramic ocean views.
For those seeking a more adventurous experience, Diaz Beach offers excellent surfing conditions with a consistent swell that is suitable for both beginners and experienced surfers. The beach also has a tidal pool that is ideal for families with young children to splash and play in. The bay is also famous for its stunning viewpoints, such as the Point and the St. Blaize Lighthouse. These vantage points offer panoramic views of the bay, the coastline, and the Indian Ocean, making them perfect spots for nature lovers and photography enthusiasts to capture breathtaking sunrises and sunsets.
Cultural Heritage
Mossel Bay is steeped in a rich cultural heritage that dates back centuries. The town has a fascinating history shaped by indigenous people, early European explorers, and the diverse cultures that have settled in the area over the years.
One of the must-visit cultural attractions in Mossel Bay is the Diaz Museum Complex. This museum complex pays tribute to the famous Portuguese explorer, Bartolomeu Dias, who landed in Mossel Bay in 1488. The complex includes a maritime museum, a shell museum, and a replica of the caravel ship used by Dias. Visitors can learn about the maritime history of the region, explore interactive exhibits, and gain insights into the early exploration and trade routes of the area.
Another cultural highlight of Mossel Bay is the Cape St. Blaize Cave, which is located along the St. Blaize Hiking Trail. This cave has historical significance as it is believed to have been inhabited by early humans over 160,000 years ago. Today, it serves as an archaeological site where visitors can learn about the ancient cultures that once called Mossel Bay home and gain a deeper understanding of the area's human history.
Leisurely Lifestyle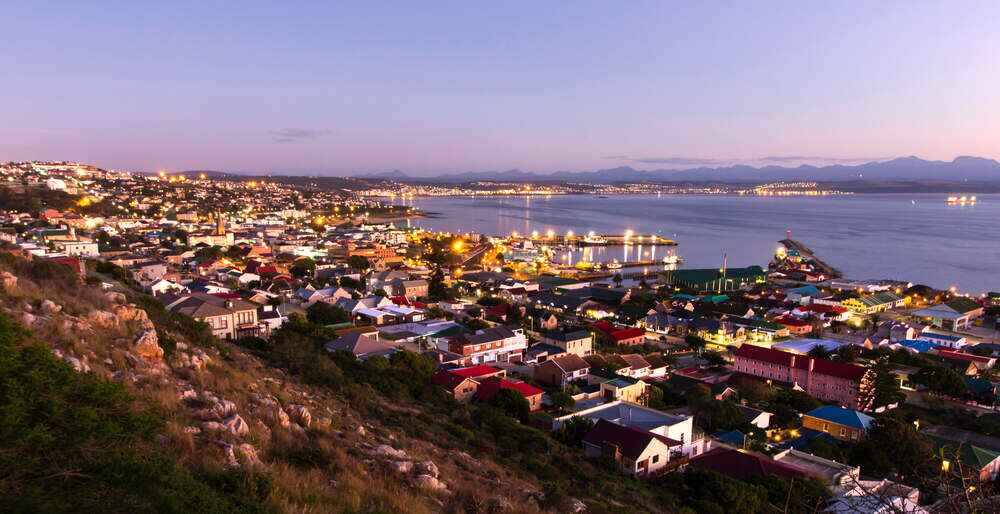 One of the defining characteristics of the bay is its laid-back and leisurely lifestyle. The town offers a relaxed atmosphere that allows visitors to unwind, recharge, and enjoy the simple pleasures of life at a slower pace. The Mossel Bay harbour is a hub of activity, where you can watch the local fishermen bring in their catch of the day, or even try your hand at fishing yourself.
You can also take a leisurely stroll along the harbour promenade, lined with cafes, restaurants, and shops, and soak in the vibrant atmosphere of this coastal town. Mossel Bay is also known for its warm and friendly locals who are always ready to welcome visitors with a smile. Interacting with the locals and learning about their way of life can be a unique and enriching experience that adds to the charm of this bay.
Family-Friendly Fun
Mossel Bay is a fantastic destination for families, offering a wide range of family-friendly activities that are sure to delight both young and old alike. One of the highlights for families visiting Mossel Bay is the chance to see dolphins and whales in their natural habitat. Boat trips and cruises are available to take you on a marine adventure where you can spot these majestic creatures up close. It's a thrilling experience that kids and adults alike will cherish and remember for years to come.
Another family-friendly activity in Mossel Bay is a visit to the Bartolomeu Dias Museum Complex, which offers interactive exhibits and educational displays that are perfect for children to learn about the maritime history of the region in a fun and engaging way. Kids can also enjoy exploring the replica of the caravel ship used by Bartolomeu Dias and imagine themselves as early explorers.
Mossel Bay also has several playgrounds and parks, such as the Harry Giddey Park and the Dolphin's Creek Golf & Adventure Park, where kids can play, run around, and enjoy outdoor activities. The pristine beaches of the bay also provide endless opportunities for building sandcastles, playing in the waves, and enjoying beach picnics as a family.
Thrilling Adventures at Mossel Bay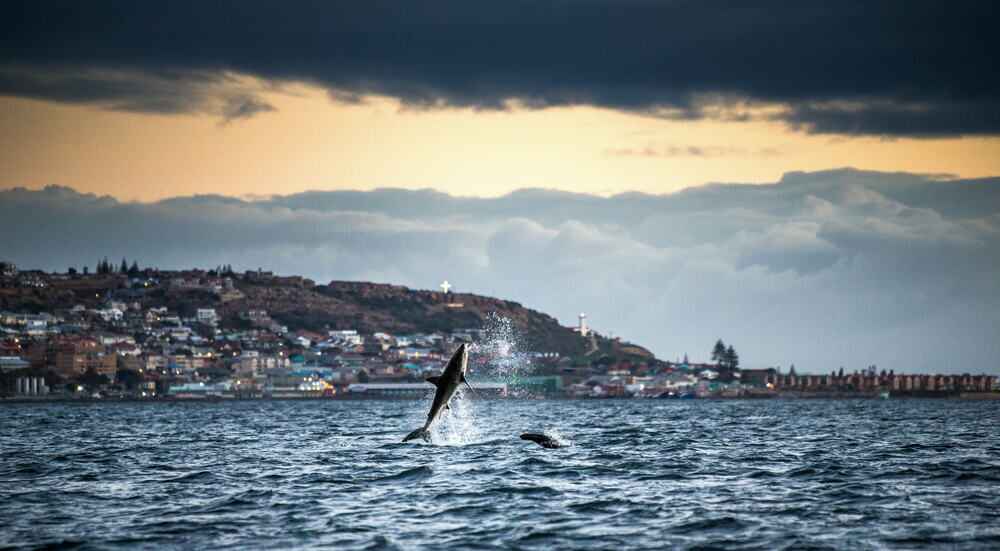 For thrill-seekers and adventure enthusiasts, Mossel Bay offers a plethora of exciting activities that are sure to get your adrenaline pumping. One of the top adventures in Mossel Bay is cage diving with Great White Sharks. Mossel Bay is known as one of the best places in the world to encounter these magnificent creatures up close. Brave adventurers can experience the thrill of being face-to-face with a Great White Shark from the safety of a cage, an unforgettable experience that will leave you with lasting memories.
If you prefer to stay above water, you can also go on a thrilling ocean safari, where you can spot seals, dolphins, and other marine life, or embark on a high-speed boat ride to experience the thrill of speed and wind in your hair. For those who love hiking, the St. Blaize Hiking Trail offers a challenging and rewarding adventure. This scenic coastal trail stretches for 13.5 kilometres and offers breathtaking views of the coastline, indigenous fynbos, and rugged cliffs. It's a great way to immerse yourself in the natural beauty of Mossel Bay while getting some exercise and fresh air.
Indulging in Local Flavors
No visit to Mossel Bay is complete without indulging in the local flavours of the region. The town is known for its fresh seafood, delicious braai, and locally produced wines that are sure to tantalize your taste buds. There are numerous seafood restaurants along the harbour and beaches of Mossel Bay, where you can savour a variety of seafood dishes, from grilled fish to succulent prawns and crayfish. Many of these restaurants offer stunning ocean views, creating the perfect ambience for a memorable dining experience.
Mossel Bay is also known for its traditional South African braai. Many parks and beaches in Mossel Bay have designated braai areas where you can enjoy a traditional South African barbecue with friends and family. It's a great way to immerse yourself in the local culture and enjoy the social aspect of South African dining.
For wine lovers, Mossel Bay is located in close proximity to the famous Garden Route wine region, which produces a wide range of award-winning wines. You can visit local wine farms and vineyards to sample some of the region's finest wines, and even participate in wine tastings and tours to learn more about the winemaking process.
---
Mossel Bay is a hidden gem along South Africa's Garden Route, offering a unique blend of natural beauty, cultural heritage, leisurely lifestyle, family-friendly fun, and thrilling adventures. Whether you're looking to relax on pristine beaches, immerse yourself in history and culture, indulge in local flavours, or seek thrilling adventures, Mossel Bay has something for everyone. From its stunning beaches and picturesque landscapes to its rich maritime history and diverse activities, Mossel Bay is a destination that will captivate your heart and leave you with lasting memories.
So, come and experience the magic of Mossel Bay, where the beauty of nature meets the rich history of maritime exploration, and where you can indulge in local flavours and thrilling adventures. Discover the wonders of Mossel Bay and create memories that will last a lifetime. Book your trip to Mossel Bay now and get ready for an unforgettable experience in this enchanting coastal town along the Garden Route of South Africa!