Cape Town, a vibrant and diverse city in South Africa, is a culinary paradise offering an array of delightful Asian dining experiences. From traditional Japanese cuisine to modern fusion delights, the city has an impressive selection of top-notch Asian restaurants. For food enthusiasts and travelers looking to explore the flavors of the East, here are the top 10 Asian restaurants in Cape Town that will take your taste buds on an unforgettable journey.
1890 Sushi House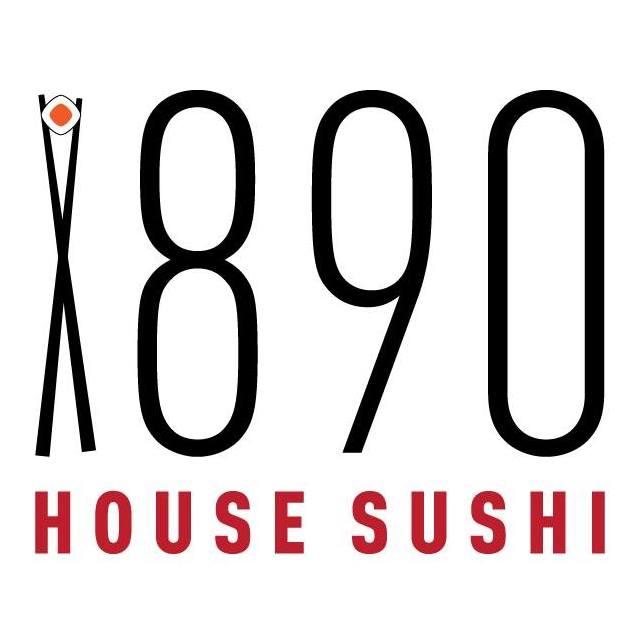 1890 Sushi House in Observatory, Cape Town, is a culinary gem that celebrates the genuine traditions of Asian cuisine. With 15 years of expertise in sushi-making, the restaurant takes pride in offering an extensive menu of must-have dishes, including prawn tempura California rolls, sweet sticky tuna, seared tuna, dragon rolls, and more. Each dish is crafted with precision and passion, using uncompromised ingredients and technique to deliver an authentic taste of Asia.
Upon entering the warm and inviting ambiance, guests are welcomed to savor the artistry of Japanese and Chinese flavors. The restaurant's dedication to using only the freshest and highest-quality ingredients ensures an unforgettable dining experience. Whether you're a sushi connoisseur or an adventurous food enthusiast, 1890 Sushi House promises a culinary journey that captures the heart of Asian cuisine. For travelers seeking an authentic taste of Asia in Cape Town, this restaurant stands as a must-visit destination, where passion and tradition converge to bring you the best in sushi and Chinese delicacies.
1890 Sushi House Opening Hours: Lunch: 12 pm – 3 pm Dinner: 5 pm – 9 pm
Address: 40 Trill Road, Observatory, Cape Town
Website: https://www.1890housesushi.co.za/
Contact Number: 021 447 1450
Tjing Tjing Torii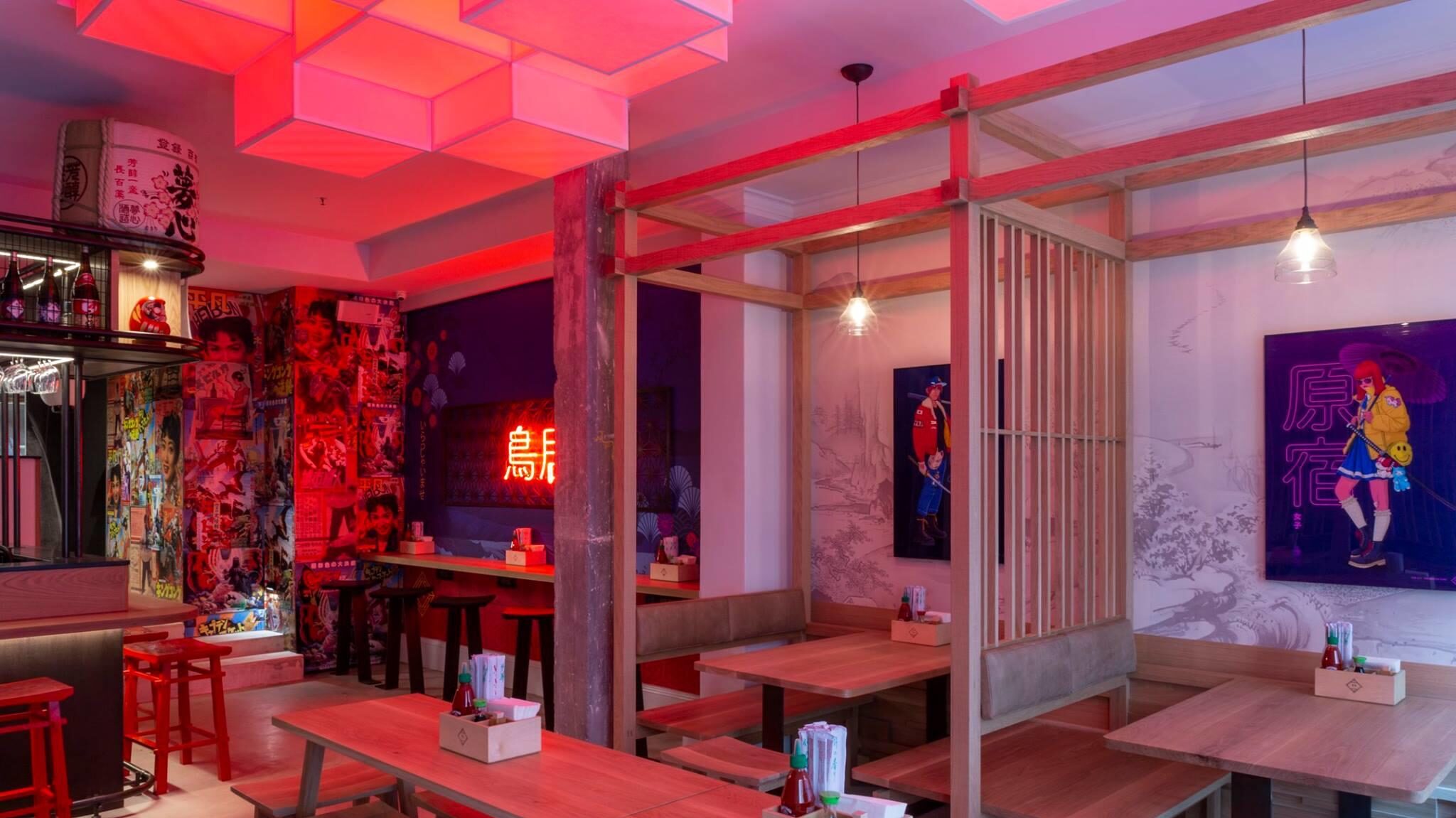 Located on Longmarket Street, Tjing Tjing Torii offers a taste of Tokyo with its casual Japanese street food. The restaurant boasts an extensive Japanese menu that delights both locals and tourists, with dishes like ramen bowls, steamed buns, gyozas, and bento and sando boxes, all highly recommended. And don't forget to save room for the delightful chewy mochi doughnuts that make for a perfect dessert.
For those seeking a truly captivating experience, the Tjing Tjing Rooftop upstairs provides mesmerizing panoramic views of the city, making it an ideal spot for pre- or post-dinner drinks. The rooftop's relaxed ambiance, complemented by the excellent cocktail selection and deliciously rich snacks, adds to the allure of this 200-year-old house adorned with leather seats and Chinese lanterns.
Tjing Tjing Torii promises an inviting atmosphere that attracts both locals and tourists alike. The fusion of Japanese flavors and contemporary rooftop vibes creates a captivating blend of cultures that reflects the essence of Cape Town. Guests are in for a night out to remember, as they indulge in the restaurant's authentic Japanese fare and then venture upstairs to enjoy cocktails and snacks with stunning city views. The combination of culinary delights and breathtaking scenery at Tjing Tjing Torii ensures a memorable dining experience, leaving visitors with an appreciation for the unique blend of tradition and modernity that the restaurant brings to the heart of Cape Town.
Tjing Tjing Torii Opening Hours: Tuesday to Thursday 4 pm – late Friday to Saturday 12 pm – late Kitchen closes at 10 pm. No reservations
Address: 165 Longmarket St, Cape Town City Centre, Cape Town, 8001
Website: https://www.tjingtjing.co.za/
Contact Number: 021 422 4374 / 422 4920
Kyoto Garden Japanese Restaurant


Kyoto Garden Japanese Restaurant, located in the vibrant Gardens district of Cape Town, offers an exquisite dining experience that captivates locals and tourists alike.The restaurant's contemporary Japanese setting exudes a cool and calm atmosphere, providing the perfect backdrop for an inventive menu that goes beyond the traditional sushi and sashimi offerings. A must-try dish at Kyoto Garden is the vegetable tempura, which showcases the restaurant's dedication to perfection in every bite. Sushi enthusiasts will also be delighted with an assortment of sushi options, each crafted with precision and using top-quality ingredients.
What sets Kyoto Garden apart is its specialty in fresh seafood, with a focus on sourcing top-quality and unusual ingredients from around the world. From farmed abalone to Mozambican conch, eel, sea urchin, Alaskan king crab, deep-sea scallops, and wild salmon, the menu presents a tantalizing array of flavors that will impress even the most discerning seafood connoisseurs. As a true shrine to Japanese cuisine, Kyoto Garden takes pride in being home to South Africa's largest collection of Japanese whisky, adding to the allure of the restaurant for whisky enthusiasts.
Patrons can indulge in authentic cocktails, such as the popular Dirty Ninja Saketini, to complement their dining experience. Recognized for its exceptional offerings, Kyoto Garden was honored with the prestigious 2018 Eat Out accolade for Best Seafood Restaurant in Cape Town, cementing its reputation as an unrivaled dining destination. Step inside Kyoto Garden Japanese Restaurant and discover the artistry of Japanese flavors in a setting that promises an unforgettable culinary journey in the heart of Cape Town.
Kyoto Garden Japanese Restaurant Opening Hour: Tuesday to Friday 12 pm – 11 pm Saturday 5:30 pm – 11 pm Sundays and Mondays – closed
Address: 11 Kloof Nek Rd, Gardens, Cape Town, 8001, South Africa
Website: https://kyotogarden.co.za/
Contact Number: 021 422 2001
Bao Down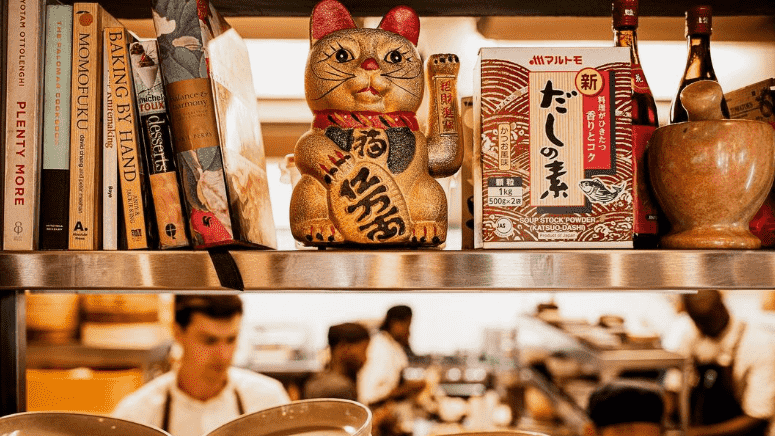 Bao Down, Cape Town's hottest bao spot, has been a culinary sensation since its opening in 2018, attracting a constant flow of diners eager to sample its delightful bao buns and small sharing plates. Having recently relocated to a larger space in Green Point from its original Oranjezicht location, the restaurant offers a stylish and spacious interior with a captivating mural, setting the scene for an exceptional dining experience. The unassuming bao bun transforms into something extraordinary when filled with sweet or savory ingredients, its light, pillowy texture serving as the perfect vessel for delectable fillings.
Though the menu is relatively small, it boasts a wide variety of options, from tuna and beef to prawn, chicken, and vegetarian choices, including a luxurious lobster roll. Sharing a few plates with friends is recommended, and the sauce accompanying the beef tataki is so delightful that guests might find themselves requesting a spoon to savor every last drop. Vegetarians are not left behind, as Bao Down offers flavorful options like charred broccoli with miso sesame paste and cauliflower cake pan-fried with mushrooms and spicy soy dressing.
For a unique dessert experience, diners can enjoy a deep-fried bao with vanilla ice cream and a dark chocolate crumb. The restaurant also offers pantry items for those inspired to recreate their dining experience at home. The wine list, covering reds, whites, bubbly, and sake, along with a selection of beers, complements the bold and spicy flavors of the dishes. Bao Down promises a delightful evening of modern Asian cuisine in an elegant and minimalist setting, making it a must-visit destination in Green Point for locals and tourists alike.
Bao Down Opening Hours: Lunch : Saturday from 12 pm – 3 pm Dinner: Monday to Saturday from 5 pm – 11 pm
Address: Floor, Exhibition building, 79 Main road, Green Point
Website: https://www.baodowncapetown.com/
Contact Number: 066 022 1165
Haiku


Haiku, located inthe City Bowl, offers a smart and traditional setting for an unforgettable culinary tour through East Asia. This stylish and glamorous venue presents a tapas-style dining experience, showcasing the best of Chinese dim sum, Japanese grills, and sushi, as well as delectable stir fry dishes. The menu's must-have dishes, including steamed duck buns, spicy prawn har gau, Peking duck, and sizzling lamb with coconut rice, demonstrate the incredible diversity and skill of the regiment of chefs hailing from key provinces in China, Japan, and Thailand.
The restaurant's elegant ambiance, featuring stone, paper, wood, water, and soft lighting, perfectly complements the bold flavors and innovative design of the dishes, creating a sensory explosion for diners. Haiku's commitment to organic freshness and passion for satisfying the discerning and adventurous palate is evident in every dish served. With a welcoming atmosphere that caters to the young at heart, Haiku takes pride in its ability to leave guests addicted to its exceptional dining experience. Whether indulging in the tantalizing dim sum, savoring the flavorful grills, or exploring the wide range of sushi options, Haiku promises a dining journey that celebrates the best of modern Asian cuisine in Cape Town.
Haiku Opening Hours: Wednesday to Saturday 11 am – 11pm Sunday to Tuesday 11 am – 10 pm
Address: 58 Burg Street, Cape Town
Website: https://bukhara.com/haiku/
Contact Number: 021 424 7000
Dimples

Dimples Dumpling House, located in the picturesque Muizenberg, specializes in the art of Cantonese dim sum, a beloved Chinese cuisine hailing from Guangdong Province and Hong Kong. The intimate restaurant offers a cozy ambiance, featuring one large table that can accommodate up to six or seven people, along with two window-facing bar counters that provide the best views of Muizenberg's bustling atmosphere.
As guests savor their dumplings, they can enjoy the passing trade of skateboarders, flower sellers, yogis, and other fascinating sights. Dimples Dumpling House's culinary expertise goes beyond Cantonese dim sum, also showcasing the best of Japanese gastronomy with their steaming bowls of ramen. The carefully curated toppings, silky noodles, and soul-warming broth create an immersive and delightful experience for diners.
Apart from their delectable dumplings and ramen, the menu offers a variety of Asian-inspired appetizers, including edamame beans, cucumber salad, steamed bao buns, gochu chicken wings, and stir-fried wok dishes. The dumplings come in boiled or pan-fried variations, with a selection of fresh fillings such as chicken, beef, pork, and options for vegetarian and vegan preferences. The friendly waitstaff assists in curating the perfect dumpling selection, ensuring a guaranteed smile with every bite.
Dimples Opening Hours: Tuesday to Saturday 9 am – 9 pm Sunday 11 am – 8 pm
Address: 33 Palmer Road, Muizenberg, Cape Town, South Africa
Website: https://dimplesdumplinghouse.co.za/
Contact Number: 063 802 9597
Salushi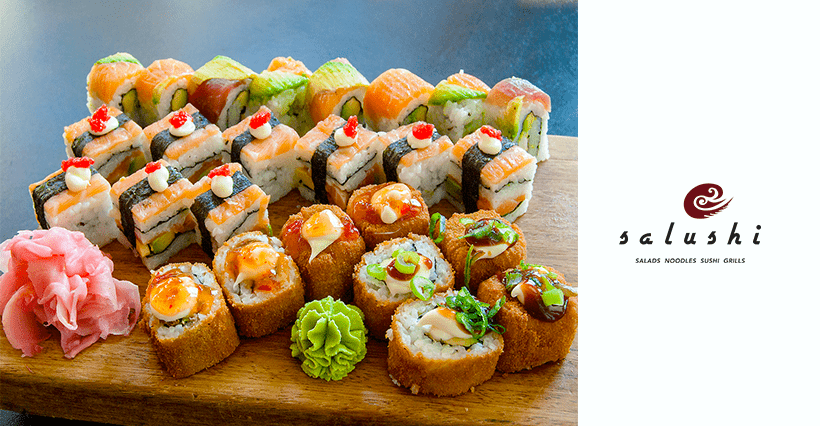 Salushi in Claremont, is a go-to destination for fresh sushi and delectable Asian-style light meals. For the past 15 years, this beloved restaurant has been satisfying diners with its top-quality sushi offerings. The recently relocated spot, now situated in an intimate old home behind Cavendish Square, exudes a cosy-chic ambiance with wooden floorboards, exposed brick, and tasteful decor touches.
Guests can choose to dine by the wood-burning fireplace during winter or enjoy the sunshine-yellow sofa with a cocktail from the newly added bar. On sunny days, the hidden courtyard beckons with its leafy outlook and impressive yellowwood trees, providing a delightful setting to savor the culinary delights. While sushi remains a highlight, Salushi's menu also offers a selection of tasty Asian dishes, ensuring there is something to please every palate. During colder nights, guests can indulge in winter-warming dishes like Thai coconut prawn curry, Thai green chicken curry, and a variety of noodle dishes.
Other year-round favorites include grilled Norwegian salmon, tempura prawns, and seared tuna tataki, all expertly prepared to delight the senses. For those looking for a more personalized experience, the build-your-own poke bowls offer a delightful way to create a customized meal. Whether in the mood for sushi or other Asian delights, Salushi in Claremont promises a memorable dining experience with its fresh and flavorful offerings, making it a must-visit destination for both locals and tourists.
Salushi Opening Hours: Monday to Saturday 12 pm – 4 pm and 6 pm – 10 pm Sunday – Closed Public Holidays 12 pm – 9 pm
Address: 6 Cavendish Street, Claremont, Cape Town
Website: https://www.salushi.com/
Contact Number: 065 038 2106
South China Dim Sum


South China Dim Sum on Long Street has been a beloved favorite among locals for years, attracting both tourists and city explorers seeking tummy-filling goodness. This iconic hole-in-the-wall eatery, designed in the simple and charming style of a Cantonese Tea House, delivers an authentic and mouthwatering dim sum experience that keeps customers coming back for more.
The menu features an array of delectable dishes, from the must-try shiu mai with pork belly and shiitake mushrooms to the delightful char siu bao filled with honey-roasted pork and onion. The vegetable and beef potstickers, served with nuoc cham sweet chili sauce and chinkiang black vinegar, are also highly recommended, reflecting the skill and passion that owner and chef, Ed Hung, brings to the culinary experience.
South China Dim Sum Bar boasts an unassuming facade that hides a treasure trove of freshly made and flavorsome delights. For nearly a decade, this restaurant has proudly held the crown as a purveyor of authentic dim sum in Cape Town, a testament to the dedication and commitment of its team. The braised-beef short rib, served with steamed jasmine rice, promises an unforgettable culinary encounter that will leave taste buds forever grateful. South China Dim Sum Bar remains a must-visit destination for anyone seeking an exceptional and genuine dim sum experience that epitomizes the adage "less is more" in the world of culinary excellence.
South China Dim Sum Opening Hours: Tuesday to Saturday 12 pm – 2:30pm
Address: 289 Long Street, Cape Town, South Africa
Contact Number: 078 846 3656
Yo Eastern Fusion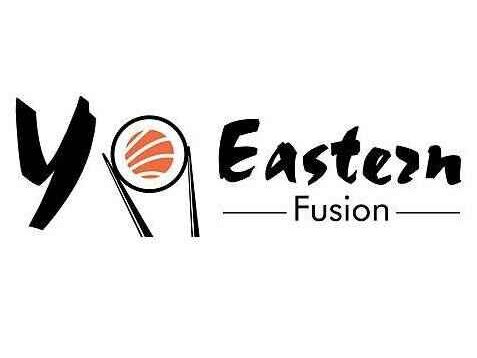 Yo Eastern Fusion in Welgelegen offers a delightful culinary journey through the flavors of China, Japan, Thailand, Malaysia, and Singapore. As a go-to spot for delicious sushi and Asian food, this restaurant attracts both locals and tourists alike, thanks to the owner's friendly and helpful demeanor, creating a welcoming atmosphere for all. While the bar area may not be the highlight, the delectable food more than compensates for it, ensuring a satisfying dining experience. Families with kids will find the sweet and sour chicken a hit, adding to the restaurant's appeal as a family-friendly destination.
The extensive menu at Yo Eastern Fusion showcases an enticing fusion of Eastern flavors, offering something to please every palate. From mouthwatering noodle dishes to succulent meat dishes and flavorful Thai curries served with rice, the variety of options ensures a delightful dining experience for all tastes. Guests can indulge in freshly-prepared sushi as starters while enjoying the alfresco dining area, creating a relaxed and enjoyable atmosphere to share favorite dishes with friends and family. For an unforgettable Eastern food experience that satisfies cravings from various Asian cuisines, Yo Eastern Fusion stands out as a must-visit destination in Welgelegen.
Yo Eastern Fusion Opening Hours: Monday to Thursday and Sunday 11 am – 10 pm Friday to Saturday 11 am – 10:30pm Bar is open till midnight
Address: Welgelegen 2, Cape Town, 7500
Website: https://www.yoeasternfusion.co.za/
Contact Number: 021 558 9888
Best of Asia
At Best of Asia in Noordhoek, food enthusiasts can indulge in the flavors of both Chinese and Japanese cuisines, promising a delightful culinary experience. The restaurant boasts a menu that features perfectly cooked sushi, spring rolls, and salmon, enticing visitors with a variety of delectable choices. For those who appreciate a good wine pairing with their meal, Best of Asia offers a selection of wines to complement the flavors of the dishes.
Beyond the delectable food, this restaurant is renowned for its great service and friendly staff, who are always ready to assist guests, ensuring a pleasant and enjoyable dining experience. The prices are considered fair for the quality of food and service received, making it an attractive option for both locals and tourists seeking an exceptional culinary journey.
The quiet atmosphere and terrific decor add to the overall ambiance, creating a warm and inviting setting to savor the best of Chinese and Japanese cuisines. As the best Chinese and sushi restaurant in the southern peninsula, Best of Asia in Noordhoek is a must-visit destination for anyone seeking an unforgettable dining experience with flavors that transport them to the heart of Asia.
Best of Asia Opening Hours: Monday to Saturday 10:30 am – 9 pm Sunday 10 am – 10 pm
Address: 3 Irene Way, Sunnydale, Cape Town, 7975
Contact Number: 021 785 1870
---
The Cape Town Asian dining scene is a testament to the city's rich cultural diversity and its celebration of global cuisine. From authentic Japanese fare to innovative fusion delights, these top 10 Asian restaurants offer a culinary journey through the flavors of the East. Whether you're a local or a traveler exploring Cape Town's gastronomic landscape, these restaurants promise unforgettable experiences, bringing the best of Asia to this vibrant South African city. So, grab your chopsticks and embark on a delectable adventure, discovering the diverse and delicious world of Asian cuisine in Cape Town.