When one envisions a picnic, images of lush green parks, dappled sunlight, and a gentle breeze often come to mind. However, what if the weather is unfavourable or the idea of braving a crowded park doesn't quite tickle your fancy? In such moments, the concept of an indoor picnic venue in Cape Town can emerge as a great alternative. In this guide, we'll delve into the art of organizing an indoor picnic, uncovering the best spots to have a picnic, planning delicious meals, adding a touch of creativity, and ensuring that your indoor picnic experience is nothing short of extraordinary.
Create a Picnic at Home 🏡


While you may not be venturing outdoors, selecting the right indoor picnic venue in Cape Town is crucial to making your indoor picnic extra special. For many, the comfort of home reigns supreme. After all, everything you need is easily accessible. To create the ideal indoor picnic setup, search for rooms with large open spaces on the floor, allowing you to comfortably lay out seating or a picnic blanket. The familiarity of your own home can enhance the cosiness and intimacy of your indoor picnic.
🥪 Hit The Road And Go On A Camps Bay Picnic🩴
Planning an Indoor Picnic Meal 🧺
The next step in ensuring a successful indoor picnic is planning a delicious meal that resonates with the picnic spirit. One of the key advantages of an indoor picnic is the unlimited number of choices and creativity it affords. Unlike traditional outdoor picnics, you're not restricted to a limited array of cooking options. However, embracing some traditional picnic favourites can elevate the indoor picnic experience. Opt for classic picnic foods such as sandwiches, salads, and desserts. The choices are endless, including delicious options like coleslaw, potato salad, macaroni salad, sliced fruit, and even mouthwatering hamburgers.
Cape Town boasts a rich heritage when it comes to food, and incorporating local flavours into your indoor picnic can be awesome to experience. Sample some biltong, a traditional South African snack made from cured meat. Alternatively, enjoy a spread of artisanal cheeses, accompanied by a glass of the region's finest wines. Cape Malay cuisine is another unique choice, offering a fusion of flavours that reflect the city's diverse heritage. From bobotie to samoosas, these dishes can be a splendid addition to your indoor picnic.
Add Some Creativity to Your Indoor Picnic 🦋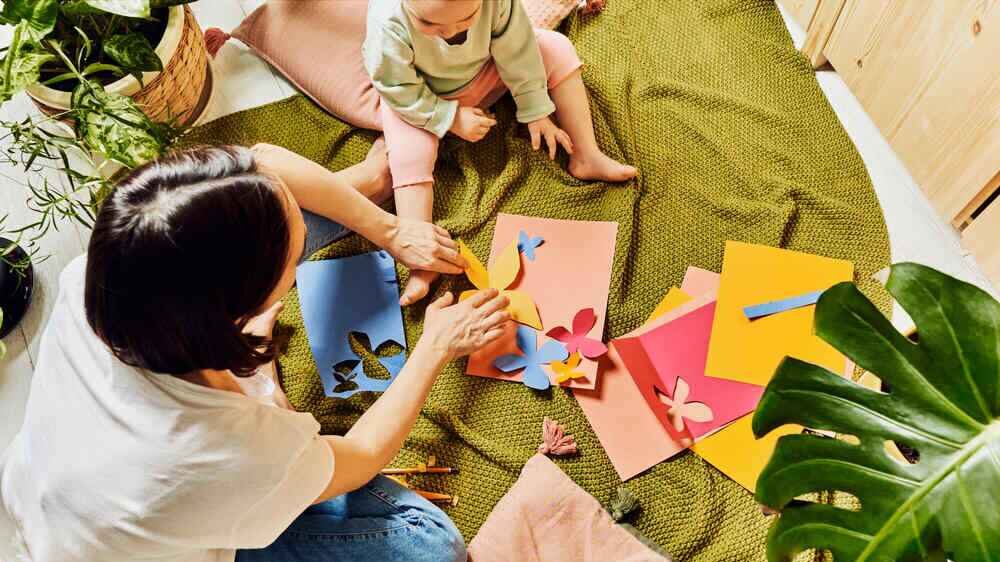 While indoor picnics provide a perfect alternative to outdoor escapades, you can elevate the experience by recreating the outdoor vibe. Consider laying out a comfortable picnic blanket across the floor, packing all your delectable treats into a classic picnic basket, and using paper plates and plastic utensils. For an added touch of whimsy, create paper cutouts of bugs and even put up a giant paper sun on the ceiling. These small details can make a big difference in recreating the ambience of an outdoor picnic, ensuring a unique and enjoyable experience for the little ones.
Consider incorporating entertaining picnic games like charades, board games, or even a simple game of cards that can add a dash of fun to your gathering. You could prepare a music playlist featuring your favourite tunes or even engage in a DIY art project as part of your indoor picnic experience. The key is to tailor your indoor picnic to your preferences, making it an unforgettable and enjoyable occasion for a couple or for your family.
Indoor Picnic Experience 🍇


As you embark on your Cape Town indoor picnic adventure, remember that the most crucial aspect is to have fun. Whether you're hosting a romantic picnic for two at the perfect sunset spot, maybe you want something to do when the weather isn't so great outside for your family, or you are having a casual get-together with friends, the relaxed vibe, and variety of food of an indoor picnic can offer a memorable experience. Ensure that you capture the essence of a traditional picnic while embracing the convenience of an indoor setting. From the choice of location to the selection of mouthwatering snacks, adding a little creativity, and enjoying games and activities, your indoor picnic promises to be a fun experience for everyone.
Take Your Indoor Picnic Outdoors 🚙


If you're looking for a change of scenery and your home doesn't quite fit the bill, why not take your indoor picnic on the road? Cape Town offers a plethora of intriguing options, from Chapmans Peak with its incredible views and sunsets to one of the many beautiful beaches in Cape Town. Obviously, you'll need a car to have your indoor picnic in so if you are visiting Cape Town with a group of friends or your significant other on holiday be sure to get in contact with one of the car rental agencies in Cape Town. Once your picnic is packed and you have your car it is time to pick a mountain pass or a beach to kick back and enjoy one of the prettiest places in the world with a picnic full of your favourite snacks.
🚘 Need A Car For Your Outdoor Picnic? 🚗
An indoor picnic venue in Cape Town is a great way to enjoy the pleasures of traditional picnicking without the need to step outside. Whether you opt for the comfort of your own home or explore the city's unique indoor picnic spots, you'll find that Cape Town provides an ideal backdrop for an indoor picnic to remember. So, pack your picnic basket, gather your loved ones, and embark on a journey to Cape Town and see it through the lens of an indoor picnic. Remember, the heart of any picnic experience lies in cherishing the moment and the company you share it with.