Looking for an exhilarating and mind-bending experience in Cape Town? Look no further than HintHunt, the ultimate destination for escape room lovers. Located within the vibrant V&A Waterfront, HintHunt offers a challenging adventure that will put your problem-solving skills to the test. Escape Room Cape Town is a popular attraction where participants work together to solve puzzles and find clues in order to escape a themed room within a set time limit. We will be delving into the world of HintHunt, exploring its unique features, thrilling scenarios, and everything you need to know before embarking on this one-of-a-kind adventure.
Escape Rooms at HintHunt 🔐


Escape Room enthusiasts at the HintHunt Waterfront location are spoiled for choice with a selection of thrilling scenarios to choose from. Since opening its doors in 2012, HintHunt has continuously captivated players with its immersive experiences, pushing the boundaries of puzzle-solving adventures. Step aboard the "Torpedo" room, go on a quest for "The Cursed Treasure", try to get out of "The Old Hotel", survive "Shipwrecked" and take on the villain in the new "Marble" escape room.
No matter which escape room you choose, HintHunt delivers an experience that is equal parts thrilling and exhilarating. The clock becomes your nemesis as you race against time, facing mind-bending puzzles, hidden compartments, and unexpected revelations. The adrenaline surges through your veins as you inch closer to victory, relying on teamwork, keen observation, and quick thinking to overcome obstacles and emerge triumphant. Each room at HintHunt presents a unique adventure, ensuring that every visit is a fresh and captivating experience.
Outdoor Escape Rooms ☎️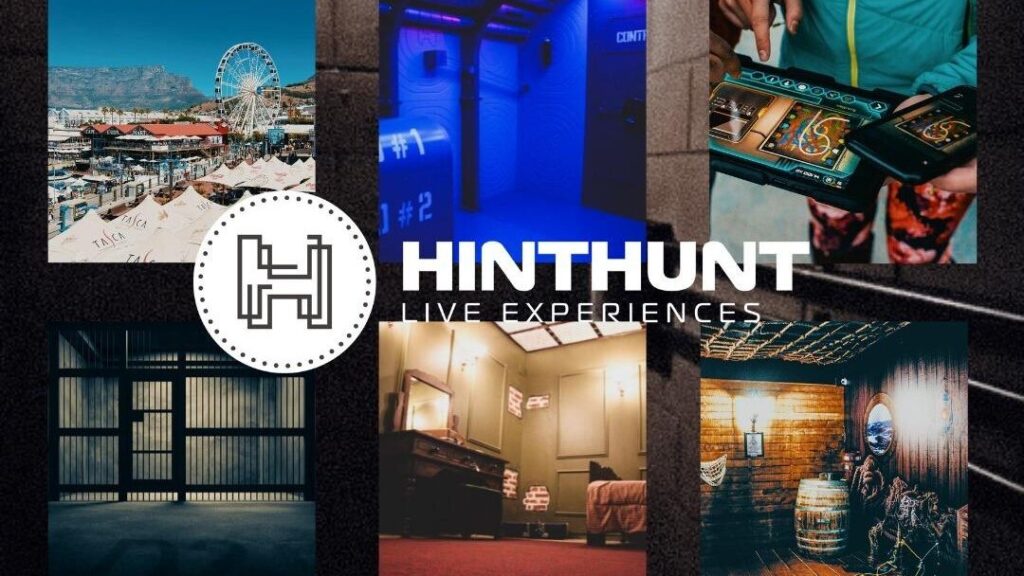 HintHunt also offers exciting outdoor escape games that take the adventure beyond the confines of traditional escape rooms. One such game is "Operation Mindfall," a mobile experience that combines the thrill of an escape room with logical thinking. In this game, players are W.I.S.E and are on a mission to stop Spider Technologies from spreading its virus for mind control. If you're looking for an outdoor adventure that shows the V&A Waterfront's scenic beauty, the "Magic Portal" game is the perfect choice. This game takes you on a captivating journey throughout the waterfront, where you must solve clues and close the portal. It is up to you to re-seal the magic portal before chaos ensues.
HintHunt Amazing Race 🏃


HintHunt also offers the exhilarating Amazing Race game, taking the excitement of adventure to new heights. The Amazing Race games at HintHunt involve participants racing around the vibrant V&A Waterfront, searching for clues, solving puzzles, and completing challenges along the way. With three different Amazing Race games to choose from such as "Streets Arts", "Wheely. Wheely Good" and "Far and Wide", each with its own unique theme and duration, there is something to suit every preference and level of physical activity.
No matter which Amazing Race game you choose, you can expect an adrenaline-pumping experience that combines physical activity, strategic thinking, and a dash of friendly competition. The Amazing Race games at HintHunt provide a unique opportunity to discover the beauty and excitement of the V&A Waterfront while engaging in an interactive and thrilling adventure
Still Got Some Energy Left? Go For A Run In The Morning And Take In Cape Town's Views ☀️
HintHunt Events 🫂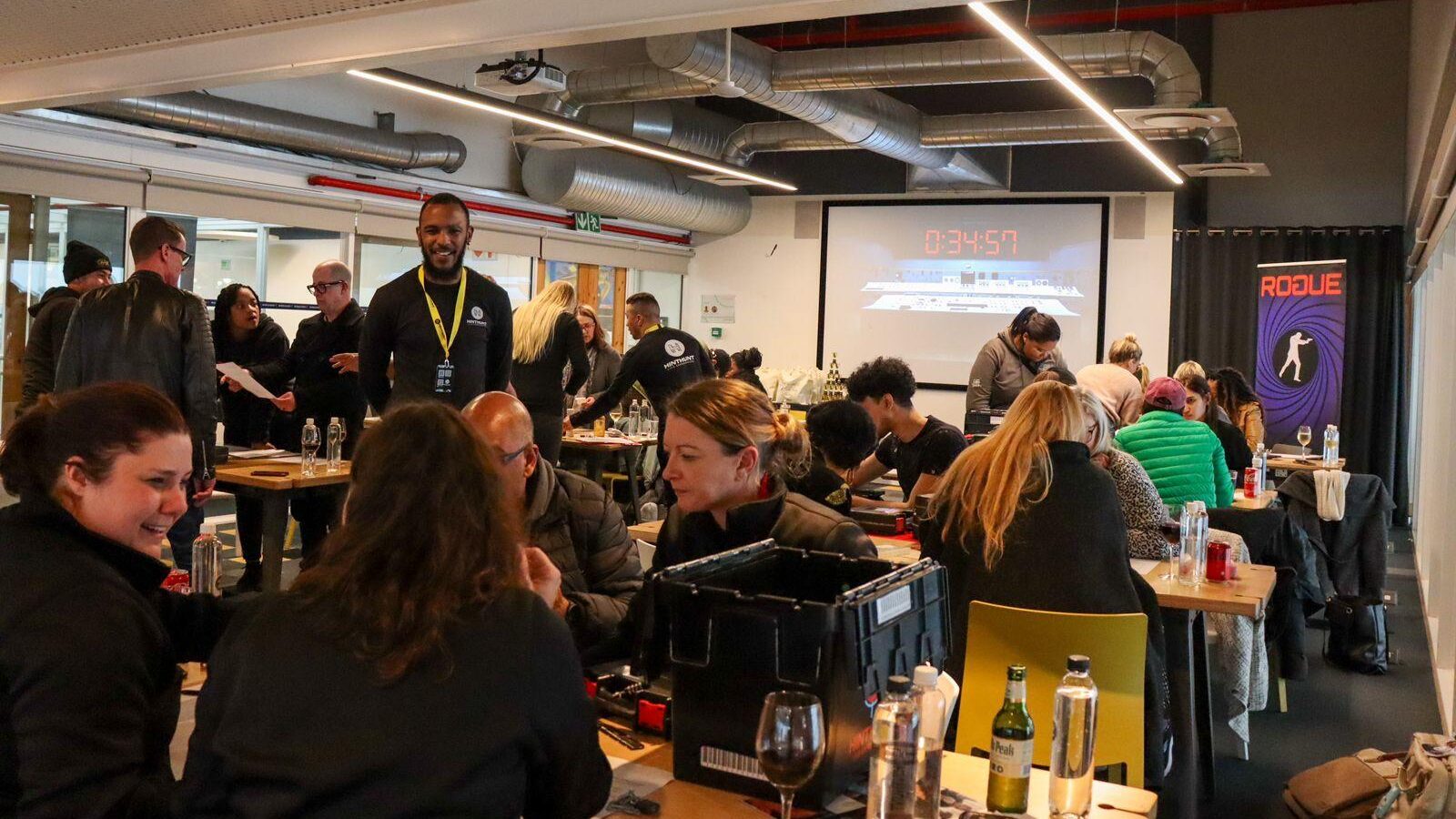 HintHunt prides itself on its ability to cater to a wide range of events and group sizes. Whether you're planning a corporate team-building activity, a birthday celebration, or a special gathering with friends, HintHunt offers the flexibility to create customized packages that suit your specific needs and accommodate any volume of participants. With their expertise in organizing immersive experiences, they can tailor the puzzles, scenarios, and duration of the games to ensure an unforgettable event.
From small teams to large groups, HintHunt's ability to adapt to any size allows everyone to partake in the excitement and challenge of their escape rooms and outdoor games, fostering camaraderie and a shared sense of achievement. Whatever the occasion, HintHunt is dedicated to creating an exceptional and memorable experience for all.
Online Escape Games 🤳
HintHunt understands that not everyone can physically visit their location, which is why they have introduced online escape games that can be played from the comfort of your own home. With the game "Cold Case," you and your team can embark on virtual adventures and immerse yourselves in thrilling investigations. This online escape game provides a fantastic opportunity for remote team building, social gatherings, or simply a fun activity to enjoy with friends from different locations. With HintHunt's online escape game, the thrill of puzzle-solving and the satisfaction of cracking a case can be experienced right from your own living room.
The Booking Process and Pricing 🪙


To embark on your HintHunt adventure, it is essential to make a booking in advance. This can be done conveniently through the HintHunt website or by contacting their customer service. Be sure to check availability and choose a time slot that suits your schedule, as HintHunt's popularity can lead to high demand, particularly during peak times and weekends. HintHunt pricing may change so be sure to double check their site but here are the pricing as of 2023:
R315 per person
2 players = R630
3 players = R945
4 players = R1260
5 players = R1575
6 players = R1890
Where is HintHunt in Cape Town? 📌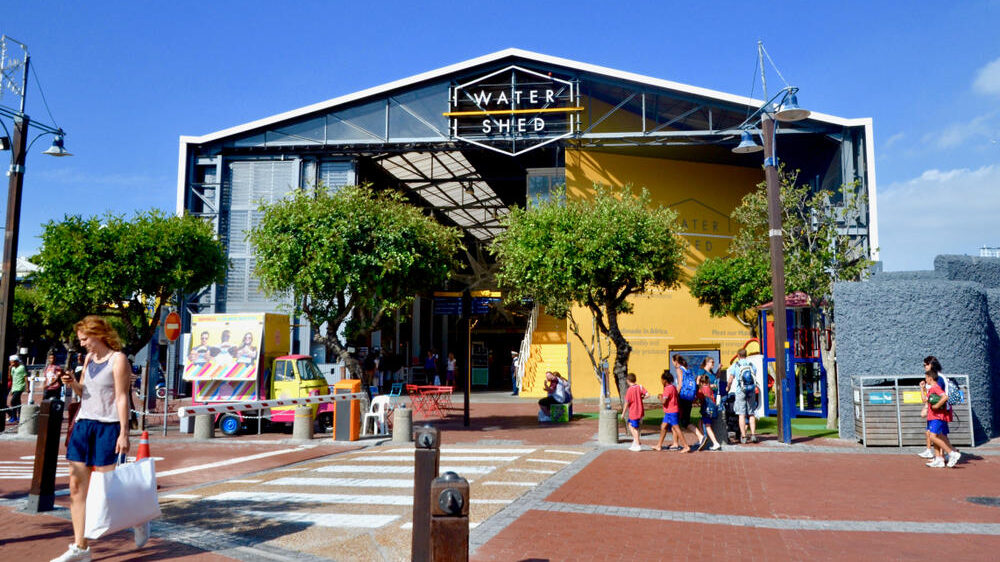 HintHunt at V&A Waterfront, Cape Town, offers an immersive escape room experience that challenges both the mind and the senses. With its captivating scenarios, emphasis on teamwork, and convenient location, Hint Hunt is a must-visit for thrill-seekers and puzzle enthusiasts alike. So gather your team, sharpen your wits, and prepare for an adventure like no other. Unleash your inner detective and let HintHunt transport you to a world of mystery, suspense, and mind-bending puzzles that will leave you craving for more.
Finish Your Day Off With A Sunset Cruise At The V&A Waterfront! 🥂
The HintHunt Cape Town branch is situated within the renowned V&A Waterfront, a bustling cultural and entertainment hub. The waterfront's picturesque setting, overlooking the Atlantic Ocean and Table Mountain, adds an extra touch of charm to the overall experience. With its vibrant atmosphere, diverse dining options, and proximity to other attractions, the V&A Waterfront ensures that your visit to HintHunt becomes part of a memorable day out.
Address: HintHunt, JH02 The Watershed, 17 Dock Road, The Waterfront, Cape Town
Website: https://hinthunt.co.za/
Phone: 076 187 2764 / 021 001 4215
Email: capetown@hinthunt.co.za
FAQ
Q – What is the duration of HintHunt's escape rooms?
A – HintHunt's escape rooms have varying durations, with options of 60, 90, and 120 minutes, allowing players to choose the level of challenge and immersion that suits them best.

Q – How many players can participate in HintHunt's escape rooms?
A – HintHunt's escape rooms can accommodate different group sizes, ranging from small teams to larger groups, ensuring that everyone can join in on the adventure and enjoy the challenge together.

Q – Can I book HintHunt's escape rooms in advance?
A – Yes, it is highly recommended to make a booking in advance for HintHunt's escape rooms. Reservations can be made conveniently through their website or by contacting their customer service to secure your preferred time slot.

Q – What is HintHunt all about?
A – HintHunt is an immersive entertainment experience that offers a range of escape rooms, outdoor games, and online adventures, where participants solve puzzles, uncover clues, and work together to complete challenging missions, fostering teamwork and excitement in a captivating setting.