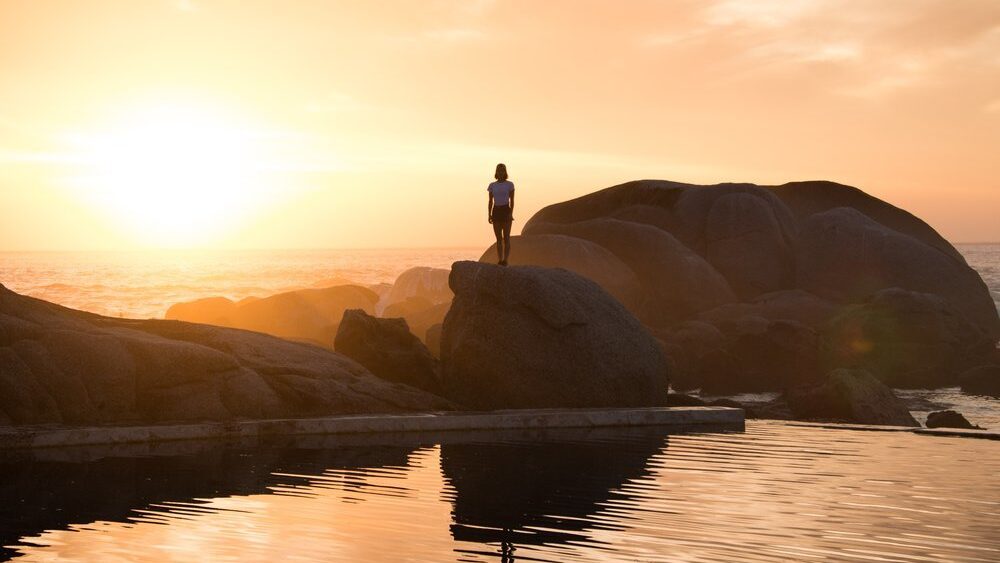 Clifton Beach, located in Cape Town, South Africa, is one of the most popular beaches in the country. The beach is known for its crystal-clear waters, golden sands, and stunning views of the Twelve Apostles mountain range. Clifton Beach is divided into four different coves, each with its unique charm and appeal. In this article, we will take a closer look and explore its beauty, attractions, and activities.
The Four Different Coves
Clifton Beach Cape Town is divided into four different coves, each with its unique appeal. These coves are known as Clifton 1st, 2nd, 3rd, and 4th Beach. The First Beach is always buzzing with activity and is a great place to meet new people. The Second Beach is perfect for families and has pristine, clear waters for swimming. The Third Beach offers a peaceful and secluded getaway, ideal for those seeking relaxation. Finally, The Fourth Beach is simply stunning, especially during sunset walks. Whichever cove you pick, Clifton Beach guarantees unforgettable moments in a beautiful coastal paradise.
Cliftons 1st Beach
Clifton 1st Beach is the smallest of the four coves, but it is also the most popular. It is located at the northern end of Clifton and is famous for its spectacular sunsets. Be warned that you will have to walk down many steps to access this beach.
Cliftons 2nd Beach
Clifton 2nd Beach is a bit larger than The 1st Beach and is also more secluded. It is the perfect spot for those looking for a more peaceful and relaxing experience. An awesome beach for families, friends and couples, sunset views are the best. The 2nd beach is ideal for a picnic or sundowners as this is one of the more protected beaches on a windy day.
Cliftons 3rd Beach
Clifton 3rd Beach is the busiest of the four coves, and it is also the largest. It is a popular spot for families, and it offers plenty of space to enjoy the sun, sand, and sea. The 3rd Beach is also well known for being a popular spot for the LGBTQ+ community, particularly gay bathers. The beach has a reputation for being a welcoming and inclusive space for all, with many gay bathers feeling comfortable and accepted there. The beach's reputation as a safe and accepting space has helped make it a popular destination for LGBTQ+ travellers visiting Cape Town.
Cliftons 4th Beach

Clifton 4th Beach is the most secluded of the four coves, and it is the perfect spot for those looking for privacy. It is also the most sheltered, making it a great spot for swimming and sunbathing. The 4th Beach is the only of the 4 beaches that are dog friendly. Please pick up your dog's mess.
Surfing at Clifton Beach


Clifton Beach is a popular spot for surfing, especially during the summer months when the waves are at their best. Surfers from all over the world come to ride the waves and enjoy the beautiful scenery. With its consistent swells and stunning backdrop of towering cliffs, this beach offers a thrilling playground for surfers of all levels.
Whether you're a seasoned pro or a beginner eager to catch your first wave, The beach provides the perfect setting to hone your skills. Feel the rush as you paddle out and carve through the barrels, surrounded by the natural beauty of the Atlantic Ocean. With a vibrant surfing community and surf schools in the area, Clifton Beach is a must-visit destination for surf enthusiasts seeking an unforgettable experience.
The beach also offers a lively atmosphere for bodyboarding, giving riders the chance to experience the thrill of riding the swells close to the shore. Whether you're an experienced bodyboarder or new to the sport, Clifton Beach provides the ideal conditions to catch the perfect wave and feel the rush of gliding across the water. With its breathtaking scenery and consistent surf, this beach is a fantastic destination for water enthusiasts looking to enjoy the exhilaration of bodyboarding in a stunning coastal setting.
Scuba Diving and Snorkelling
Clifton Beach is also a popular spot for scuba diving and snorkelling. The waters around Clifton are crystal clear, and there is plenty of marine life to explore.
Explore the wonders beneath the surface as you dive into the captivating world of scuba diving, Immerse yourself in the crystal-clear waters teeming with marine life and vibrant coral reefs.
Whether you're a seasoned diver or a beginner, the underwater realm at Clifton Beach offers a diverse array of marine species to admire. Discover the thrill of encountering colourful fish, graceful rays, and even the possibility of spotting a majestic turtle or two. With its stunning underwater visibility and an abundance of diving operators to choose from, Clifton Beach is a must-visit destination for scuba enthusiasts seeking an unforgettable adventure.
For those seeking a more leisurely exploration of the marine world, snorkelling is an experience not to be missed. Strap on your mask, snorkel, and fins, and glide effortlessly across the gentle waves, discovering the captivating beauty just below the surface. The shallow waters surrounding Clifton Beach are home to an array of marine wonders, making it an ideal spot for snorkelers of all skill levels. Marvel at the vibrant coral formations, swim alongside schools of tropical fish and perhaps catch a glimpse of a playful seal or two. Whether you're a seasoned snorkeler or a first-timer, Clifton Beach promises an immersive and unforgettable aquatic adventure.
---
Clifton Beach, South Africa, is a picturesque destination that offers something for everyone. From its crystal-clear waters and golden sands to its stunning views and vibrant culture, there is no shortage of things to see and do. Whether you are looking for a peaceful and relaxing escape or an action-packed adventure, Clifton Beach is the perfect destination.
---
FAQ
Q – What are the main attractions of Clifton Beach?
A – It's renowned for its pristine white sands, turquoise waters, stunning views, and beautiful Clifton Beach accommodations. It's an ideal spot for sunbathing, swimming, and enjoying the beauty of the Atlantic Ocean.

Q – Are there any facilities available at Clifton Beach?
A – While Clifton Beach doesn't have many facilities, you can find nearby cafes, Clifton Beach restaurants, and shops for your convenience. It's advisable to bring your own beach essentials such as towels, umbrellas, and snacks.

Q – Is Clifton Beach safe for swimming?
A – The Beach is generally considered safe for swimming, but it's essential to be cautious and follow any posted warnings or lifeguard instructions. Like any beach, it's wise to be aware of currents and always swim within your abilities.

Q – Can I engage in water sports at Clifton Beach?
A – Clifton Beach is better suited for leisurely activities such as swimming and sunbathing. While it may not be the ideal location for water sports like surfing or jet skiing, you can find nearby beaches that cater to those activities.

Q – Are there any parking facilities near Clifton Beach?
A – Limited parking is available along the nearby streets, but it can get crowded during peak times. It's recommended to arrive early or consider alternative transportation options such as public transport or ride-sharing services.