The key to a great vacation is ensuring you're as prepared as possible for every activity and outing and this starts with our essential packing guide. Cape Town is one of the most popular tourist destinations in South Africa, known for its stunning beaches, vibrant culture, and rich history. The weather tends to be sunny and warm on most summer days and rainy on most winter days – and chances are you'll always find many beach-ready days, no matter the season. 
Important Things to Pack When Visiting Cape Town
1. Lightweight clothing
Cape Town has a mild climate with warm summers and mild winters. If you're visiting in the summer or spring, pack lightweight, breathable clothing suitable for warm temperatures, such as shorts, t-shirts, and sundresses. If you need or want to buy clothes for any outdoor activities while in Cape Town, you can't go wrong with Cape Union Mart. Stores can be found easily, as there are many around.
2. Sweaters, jackets and raincoats
Evenings in Cape Town can be chilly, so it's essential to pack a few sweaters and jackets to keep you warm. It tends to rain in the winter, so come prepared with a raincoat or an umbrella. Cape Town is known for being a windy city, especially the closer you are to the city centre. It would be good to have a windproof umbrella on hand. 
3. Comfortable walking shoes & hiking shoes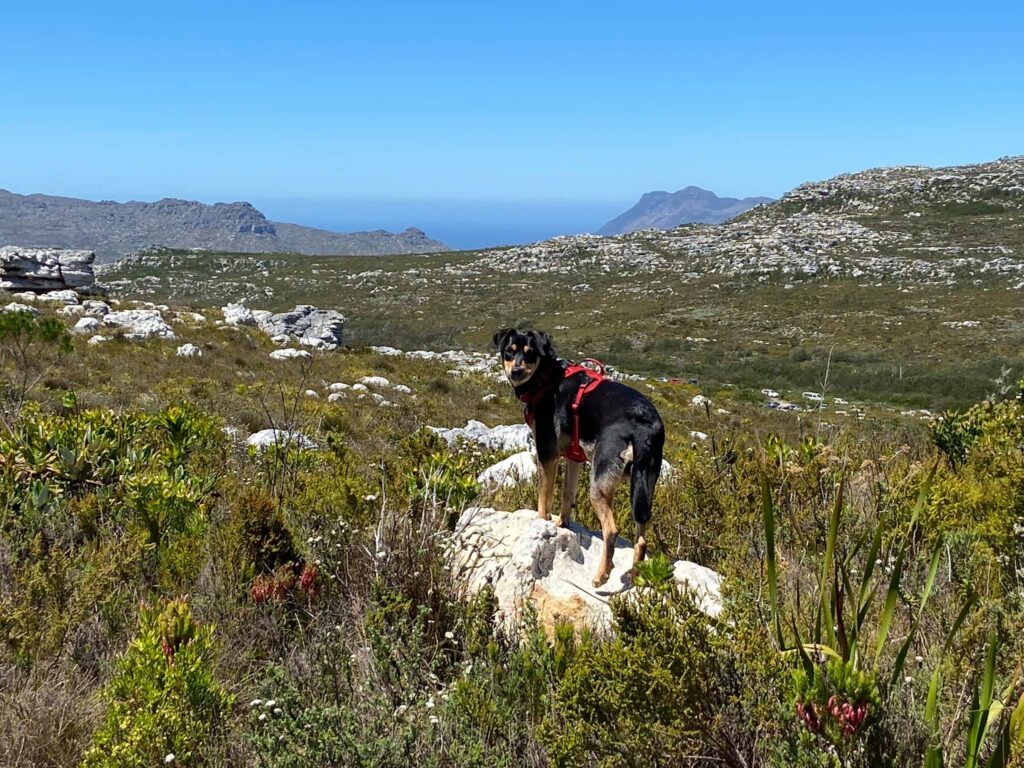 Cape Town is a city that's best explored on foot, so make sure you pack comfortable walking shoes. Sneakers or sandals are perfect for exploring the city's many attractions. Those who love being active will want to go on many of Cape Town's amazing hikes. Pack your favourite pair of hiking shoes. 
4. Protection against the sun
Cape Town has plenty of sunny days, so protecting your skin and eyes from the sun is essential. Pack plenty of sunscreen with an SPF of at least 30 and a pair of sunglasses. A hat or cap is another great way to protect your skin from the sun while keeping you cool and comfortable.
5. Beachwear
With its beautiful beaches, Cape Town is a great place to enjoy fun in the sun. Remember to pack your beachwear, such as swimsuits, cover-ups, and beach towels. Bring comfortable sandals for your beach days; some beaches in Cape Town can require a lot of walking but it is worthwhile.
6. Backpack or daypack
A backpack or daypack is perfect for carrying all your essentials while exploring the city. Make sure it's comfortable and has enough space to hold everything you need for the day. Like many other big cities, it's not 100% safe in Cape Town. Get yourself an anti-theft bag to set your mind at ease. 
7. Travel adapter

South Africa uses a different type of electrical plug than many other countries. Pack a travel adapter to ensure that your electronics can be charged. In South Africa, D, M and N power sockets are used. Plug type C is the plug with two round pins, plug type D is the plug with three round pins in a triangular pattern and plug types M and N both have three round pins. South Africa operates on a 230V supply voltage and 50Hz.
8. Power bank
There's nothing worse than a low cellphone battery threatening to leave you with no way to document your experiences. Pack a fully charged power bank and keep it in your backpack when needed. A solar-powered power bank will be your best choice. 
9. South African Rands
You can pay via a Mastercard or Visa at most places in Cape Town or via SnapScan at some. Many South African businesses are making the move from cash to digital. However, since not all have, it's a good idea to bring hard cash with you, store it in a safe place, and take a few hundred Rands when you go out for the day. Currently, the rand notes are changing so be sure to keep a lookout for the new designs.
10. Medications and toiletries

Don't forget to pack any prescription medications you need and your toiletries. Cape Town has some great craft beer, so carrying some hangover medication with you is also recommended! These headache powders are a South African favourite, and you can get them in almost every pharmacy and shop:
It's also always a good idea to carry mosquito or insect repellent and aloe vera or something similar for sunburn.
11. Travel Insurance
Make sure you're covered should something happen, like losing your luggage, any of your trips get cancelled, or unforeseen emergencies happen. Safety Wing Insurance is a great place to get some quotes. 
12. Loadshedding essentials


South Africa has rolling blackouts, meaning you'll most likely be without electricity at some point during your stay. Pack a flashlight, a Bluetooth speaker and a stainless steel bottle to keep beverages hot or cold. You can download an app called EskomSePush to see which areas will have load-shedding and when.
13. A prepaid sim card
At Cape Town International Airport, you can buy a prepaid Vodacom or MTN sim card for your phone as you get off your plane. You can also buy one through SimOptions, a company that delivers South African sim cards to your door before you leave. Another option is Airalo, the world's first eSIM store that gives you access to eSIMs (digital SIM cards).
What to know about visiting Cape Town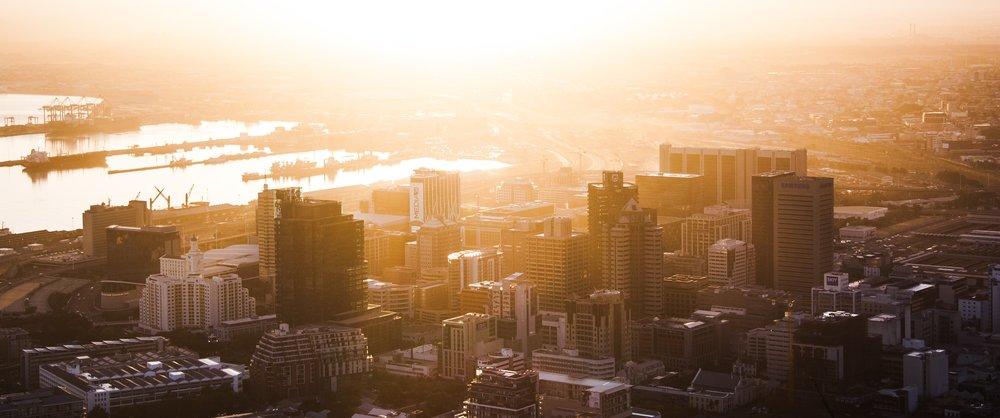 When is the best time to visit?
Cape Town is beautiful all year round, but you'll find the best weather in the summer (December to March). While the temperature can reach 30+ degrees Celsius, going to the beach, visiting a wine farm, or walking around historical areas like District Six will be worth it.
Be aware of your surroundings.
Unfortunately, South Africa has a relatively high crime rate, and tourists are often targeted more than others. While you're out and about in and around Cape Town, keep your phone in your bag as much as possible, don't leave anything unattended and be aware of who's around you.
It would be best if you didn't drink from the tap.
While South African tap water is drinkable (and doesn't taste bad), drinking water straight from the tap is not advisable. Due to load-shedding and water shortages over the last few years, the water has become contaminated in many areas.
Learn some helpful lingo.
South Africans, especially Cape Townians, are incredibly friendly, and you will most likely spend a lot of time in conversation. Here are some words that could be helpful to know:
Lekker: Pronounced lek-uh, meaning that something is good or nice. For example: "That hike up Table Mountain was lekker.
Yebo: Say it as it sounds. It means yes in Zulu.
Eish!: Pronounced aysh, it's an expression used when you're surprised, frustrated or unhappy. For example: "Eish, I thought it wasn't going to rain today!"
Braai: [brai]. This is what South Africans call a barbeque.
Robot: This is what South Africans call a traffic light.
Now: Easily the most debated term from South Africa, as it's used in three ways: now, just now, and now now. More often than not, there's no difference in meaning, but 'just now' can mean that it might take longer than 'now'.
---
Visiting Cape Town can be a truly unforgettable experience, with its breathtaking natural scenery, rich history, and vibrant cultural offerings. As with any trip, careful planning and packing are essential for ensuring a smooth and enjoyable journey. By following the guidelines outlined in this guide on what to pack and what to know, visitors can feel confident that they have all the necessary essentials for a comfortable and stress-free stay. With a little preparation, visitors can make the most of their time in this incredible city, and return home with memories that will last a lifetime.