Cape Town, with its breathtaking landscapes, stunning beaches, and vibrant culture, has long been regarded as a paradise for lovers seeking the perfect romantic getaway. While famous landmarks like Table Mountain and the V&A Waterfront offer their allure, they also offer various activities for couples in cape town. In this blog, we unveil the top 20 secret romantic spots in Cape Town that are sure to ignite sparks of passion and create cherished memories.
Llandudno Beach at Sunset 🌊
The untouched beauty of Llandudno Beach, coupled with the magical hues of the setting sun, creates a mesmerizing backdrop for a romantic stroll or picnic. Nestled between rocky cliffs, the beach offers a serene escape for couples seeking romance. The golden sands and azure waters provide a picturesque backdrop for strolls, intimate picnics, and moments of connection as the sun dips below the horizon. With its tranquil ambience and breathtaking sunsets, Llandudno Beach is a secret haven where love flourishes amidst the soothing sound of waves and the awe-inspiring beauty of nature.
Address: Llandudno Road, Llandudno, Cape Town
Website:https://www.capetown.gov.za/Family
Contact Number:021 790 5673
Facebook:https://www.facebook.com/CityofCT/
Instagram:https://www.instagram.com/cityofct/?hl=en


Delaire Graff Estate's Wine Tasting Room 🍷
Indulge in a private wine-tasting session at Delaire Graff Estate's intimate tasting room, where exquisite wines and stunning views blend to perfection. Surrounded by rolling vineyards and panoramic views, the tastefully designed room exudes sophistication. Couples can savour the finest wines while basking in the beauty of the landscape through expansive windows. The blend of world-class wines, elegant ambience, and breathtaking scenery creates an enchanting atmosphere for shared moments of romance and connection, making Delaire Graff Estate's Wine Tasting Room a must-visit destination for couples in search of a secret rendezvous.
Address: Helshoogte Pass , Stellenbosch, South Africa
Website: https://www.delaire.co.za/
Contact Number: 021 885 8160
Facebook: https://www.facebook.com/delairegraffestate
Instagram: https://www.instagram.com/delairegraff/
Rhodes Memorial 📚
Enjoy a quiet moment at Rhodes Memorial, gazing at the panoramic cityscape below, and feel the connection between history and romance. With its sweeping views of the city and mountains, this hidden gem evokes a sense of wonder and intimacy. Couples can bask in the serenity of the landscape while sharing quiet conversations and stolen glances.
The monument's architecture adds a touch of grandeur, accentuating the romantic ambience. As day transitions into night, the city lights below create a starlit panorama, making Rhodes Memorial an ideal backdrop for heartfelt moments and declarations of love, encapsulating the essence of romance in every visit.
Address: Rhodes Ave, Cape Town, South Africa
Website: http://www.rhodesmemorial.co.za/
Facebook: https://www.facebook.com/RhodesMemorial/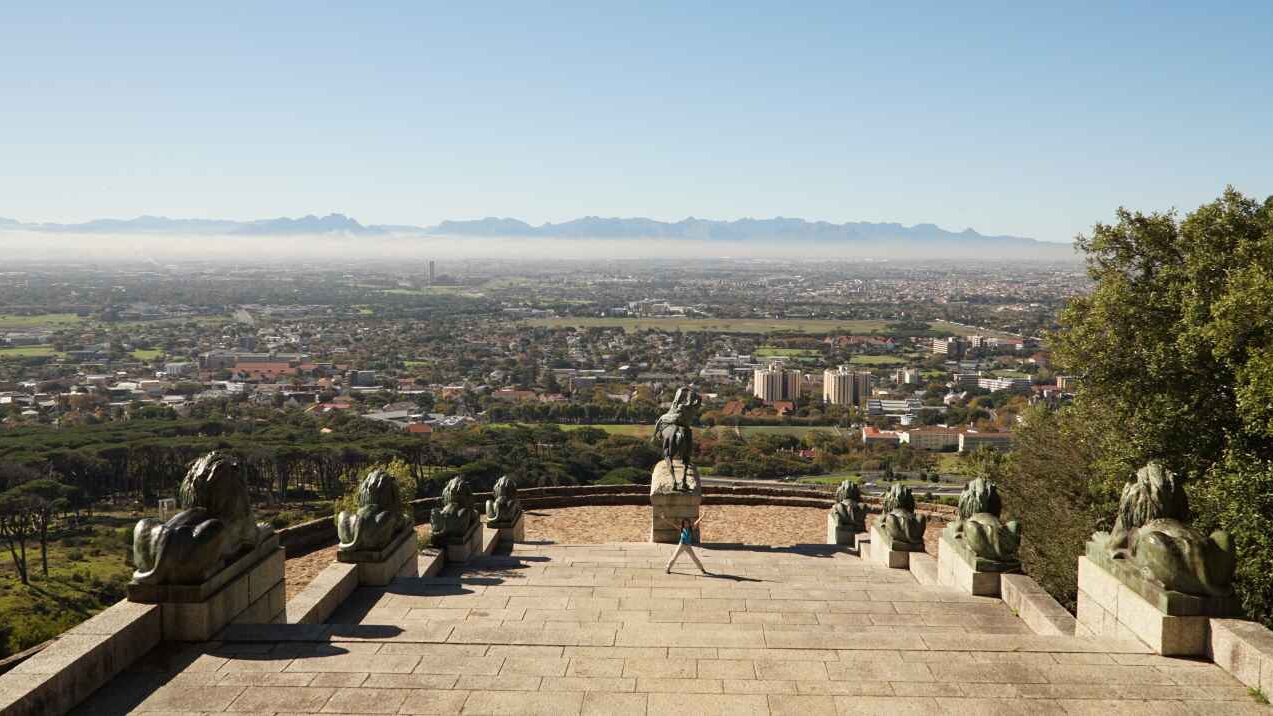 Noordhoek Beach Horseback Ride 🐎
Embark on a horseback ride along the pristine shores of Noordhoek Beach, sharing the thrill of adventure with your loved one. The rhythmic sound of hooves on the sandy shore creates a soothing backdrop as couples explore the vast expanse of untouched beauty. With the backdrop of rolling waves and sweeping ocean views, the experience is a harmonious blend of tranquillity and exhilaration. Sharing this unforgettable journey on horseback amplifies the bond between couples, making Noordhoek Beach an extraordinary secret spot where love and exploration intertwine.
Address: Noordhoek Beach Horse Rides, Chapmans Peak, Cape Town
Website: https://horseridingcapetown.com/noordhoek-beach-rides/
Contact Number: 065 532 2830
Facebook: https://www.facebook.com/capetownhorseriding/

Signal Hill Moonlit Picnic 🧺
Revel in the romance of a moonlit picnic atop Signal Hill, surrounded by starry skies and the city's twinkling lights below. A moonlit picnic atop Signal Hill casts a spell of romance that lingers in the heart. Under the star-studded African sky, couples find themselves in an intimate world of enchantment. The city's twinkling lights below mirror the sparks between two souls, as they share delectable treats and whispered confessions.
The gentle breeze carries the scent of adventure and affection, while the moon's glow bathes everything in a soft radiance. With each bite and shared gaze, the bond deepens amidst the tranquil serenade of the night. A Signal Hill moonlit picnic is a secret rendezvous where the world fades away, leaving only the warmth of love's embrace.
Address: Signal Hill Road, Signal Hill , Cape Town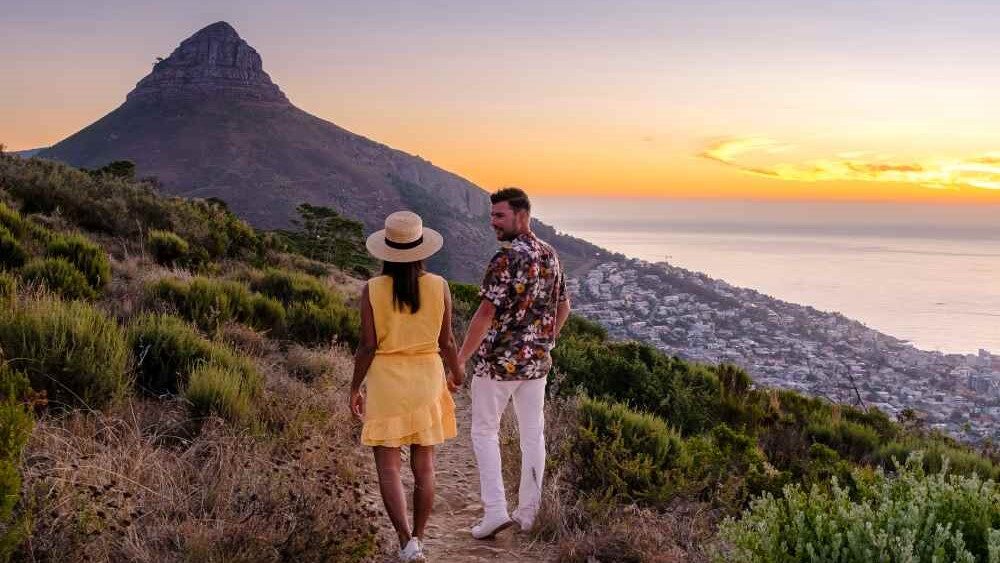 Kirstenbosch Botanical Gardens Tree Canopy Walkway 🌲
Hand in hand, take a leisurely walk on the Tree Canopy Walkway amidst the lush greenery of Kirstenbosch Botanical Gardens, creating a magical sense of seclusion. Nestled at the foot of Table Mountain, this lush paradise offers couples a serene escape. Meandering pathways lead through a tapestry of vibrant flora, creating a backdrop for romantic strolls.
The iconic Tree Canopy Walkway elevates the experience, allowing lovers to walk among the treetops, hand in hand. Each corner holds a new vista, from tranquil ponds to indigenous blooms. Kirstenbosch Botanical Gardens invites couples to embrace nature's embrace, fostering moments of connection and wonder in a secret garden of eternal charm.
Address: Rhodes Dr, Newlands, Cape Town
Website: https://www.sanbi.org/gardens/kirstenbosch/
Contact Number: 021 799 8783
Facebook: https://www.facebook.com/KirstenboschNBG/
Instagram: https://www.instagram.com/kirstenbosch_nbg/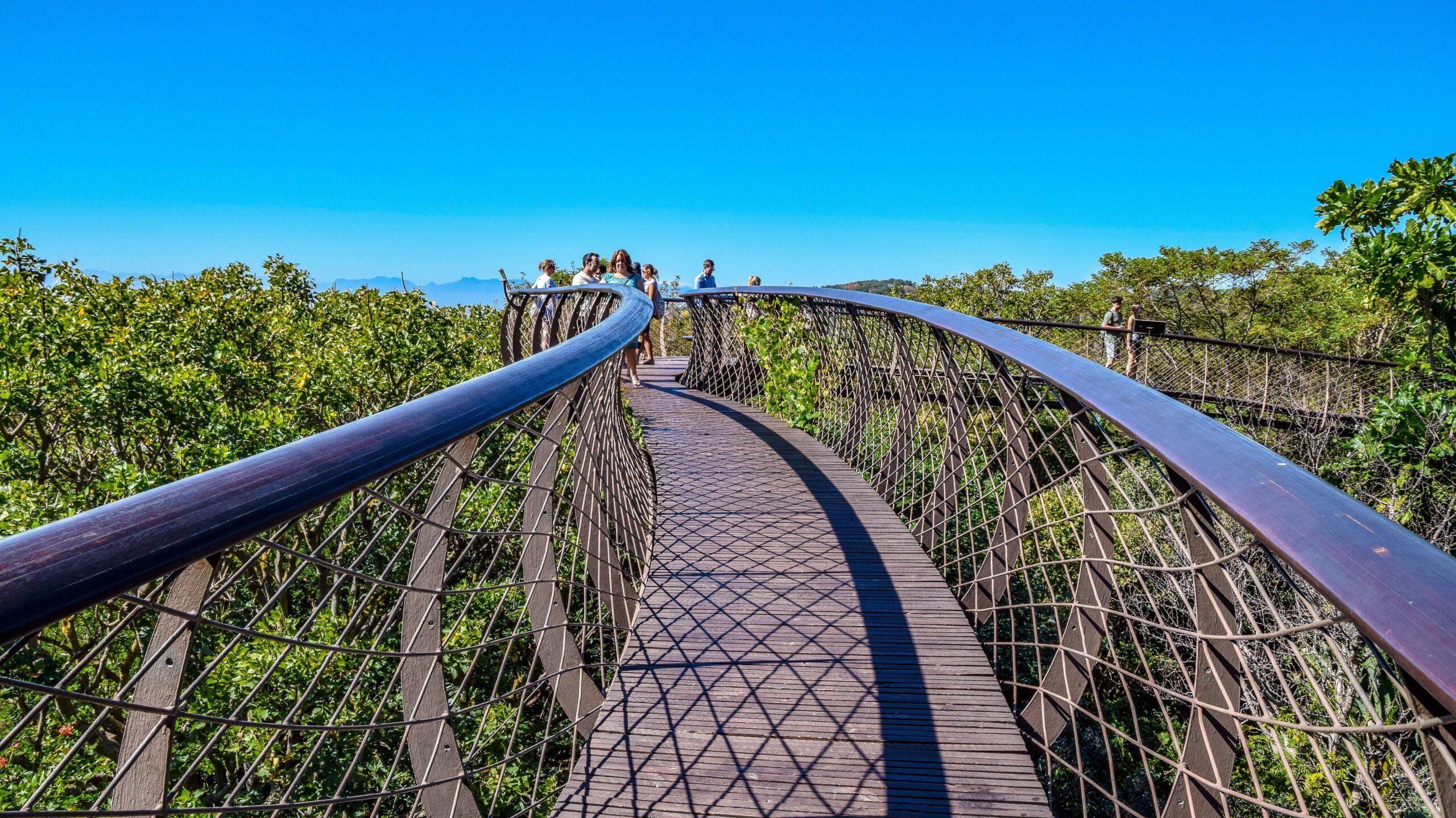 Bloubergstrand's Beach ☀
Bloubergstrand's Beach, located near Cape Town, South Africa, is renowned for its stunning views of Table Mountain across Table Bay. With its long stretch of golden sands and consistent winds, it's a haven for kite surfers and windsurfers. The beach offers a picturesque setting for leisurely strolls, picnics, and water activities.
The panoramic vista of Table Mountain, often shrouded in a mesmerizing play of light, makes it a popular spot for photographers and tourists. This beach's charming atmosphere, combined with its outdoor recreational opportunities and breathtaking scenery, has solidified its reputation as a must-visit destination in the Cape Town area.
Address: Bloubergstrand Beach, 2 Marine Drive, Table View, Cape Town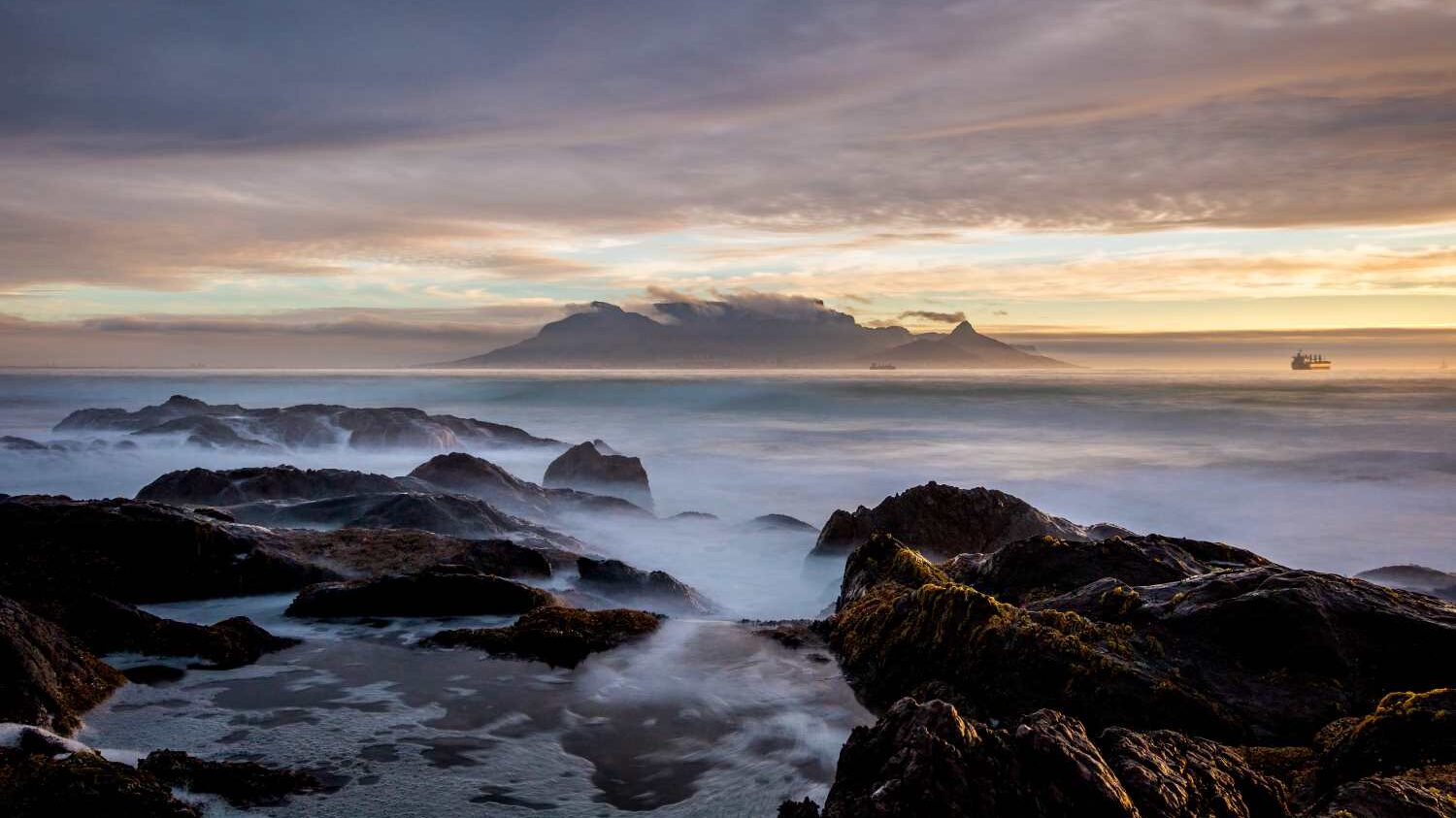 Buitenverwachting Restaurant 🍽
Savour the delectable dishes at Buitenverwachting Restaurant, nestled within a vineyard, and savour the flavours of romance. Couples are welcomed into a world of refinement and intimacy, surrounded by lush vineyards and scenic beauty. The restaurant's ambience and attentive service set the stage for a romantic dining experience.
Savoury dishes crafted with locally sourced ingredients tantalize the palate, while the award-winning wines complement the flavours perfectly. The outdoor terrace provides an idyllic backdrop for shared moments, where the harmonious fusion of delectable cuisine, superb wines, and breathtaking surroundings creates an unforgettable romantic rendezvous at Buitenverwachting.
Address: 37 Klein Constantia Road, Constantia, Cape Town, South Africa
Website: http://www.buitenverwachting.com/index.html
Contact Number: 021 794 0306
Facebook: https://www.facebook.com/BuitenverwachtingRestaurant/
Instagram: https://www.instagram.com/buitenverwachting_restaurant/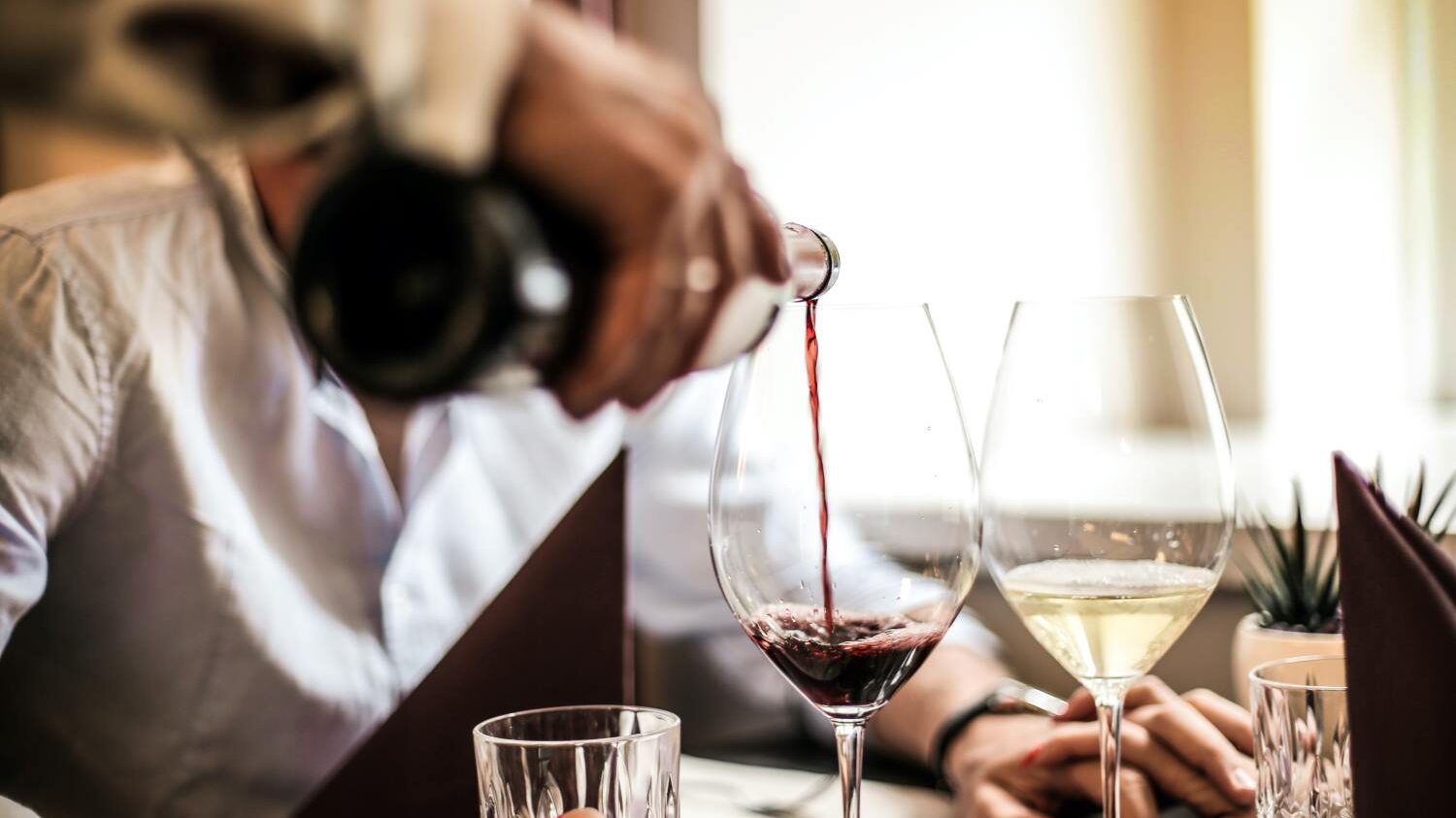 Chapman's Peak Sunset Drive 🛣
Embark on a sunset drive along Chapman's Peak Drive, stopping at viewpoints that offer breathtaking vistas, igniting feelings of wonder. As the sun paints the sky with hues of gold and crimson, couples embark on a scenic adventure along winding coastal roads. Panoramic viewpoints offer breathtaking vistas of the azure ocean meeting rugged cliffs, evoking a sense of awe and intimacy.
The gentle sea breeze and the rhythmic sound of waves create an ambience of serenity. Chapman's Peak Drive at sunset becomes a shared canvas for lovers to etch their memories, blending the beauty of nature with the magic of their connection against the canvas of the horizon.
Address:Chapman's Peak Drive, Hout Bay, Cape Town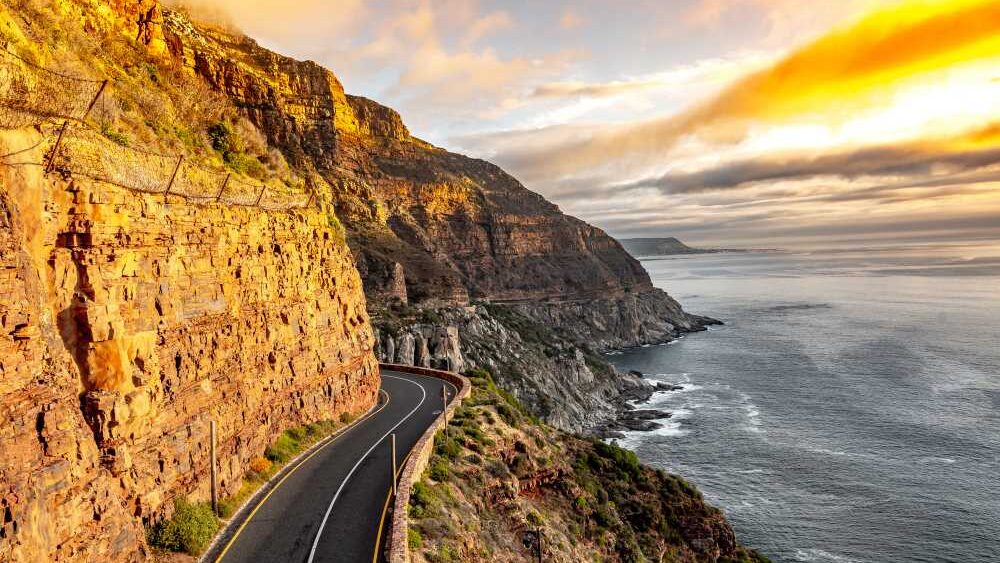 Bo-Kaap's Colorful Streets at Dawn 🚗
Wander through Bo-Kaap's vibrant streets at dawn, relishing in the peace and enchantment of this historic neighbourhood. Bo-Kaap's Colorful Streets are a vibrant testament to Cape Town's rich history and enduring charm. This hidden gem is an affordable cape town couple activity that reveals a kaleidoscope of hues adorning historic houses, creating a whimsical and romantic atmosphere.
As couples wander through these enchanting streets, they're enveloped by a sense of cultural immersion and togetherness. The vivid colours symbolize unity and diversity, mirroring the shared journey of love. Photograph-worthy moments are around every corner, making it a treasure trove for couples seeking unique backdrops for their memories. Bo-Kaap's Colorful Streets is an invitation to explore, connect, and revel in the magic of this secret slice of Cape Town's heart and soul.
Address: Bo Kaap, Cape Town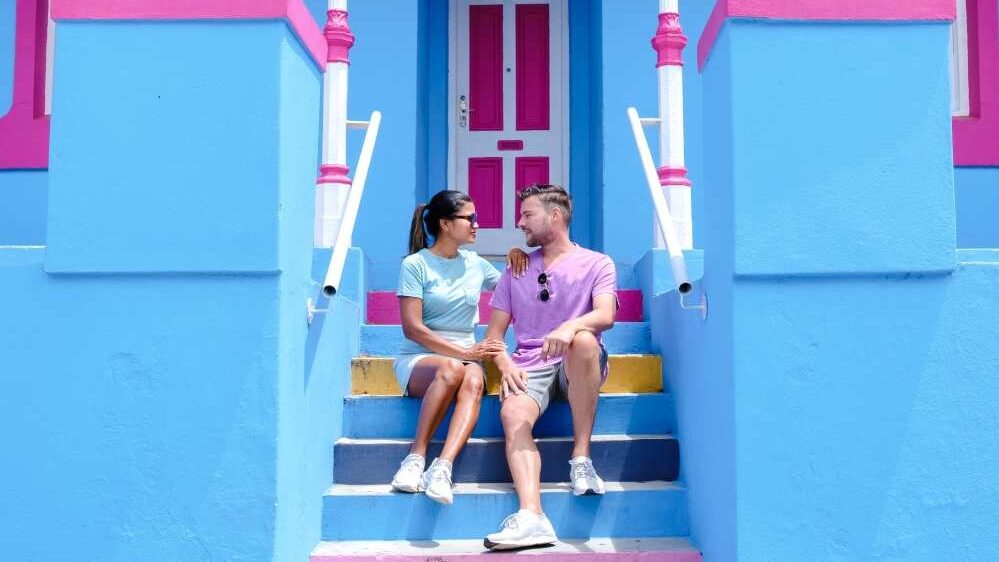 Oudekraal Beach Snorkeling Adventure 🤿
Dive into an underwater adventure hand in hand at Oudekraal Beach, exploring vibrant marine life while strengthening your bond. Nestled amidst rugged cliffs, the crystal-clear waters invite hand-in-hand exploration of marine wonders. Snorkelling side by side reveals a kaleidoscope of colourful fish and marine life, fostering shared moments of awe and intimacy.
The untouched beauty of the beach provides a backdrop for leisurely walks and stolen kisses, as the waves serenade lovers. Oudekraal Beach is a whispered secret between two hearts, where the ocean's embrace and the beach's serenity intertwine to create an unforgettable canvas for love to flourish.
Address:Oudekraal 1, Oudekraal (Nature Reserve), Cape Town, 8005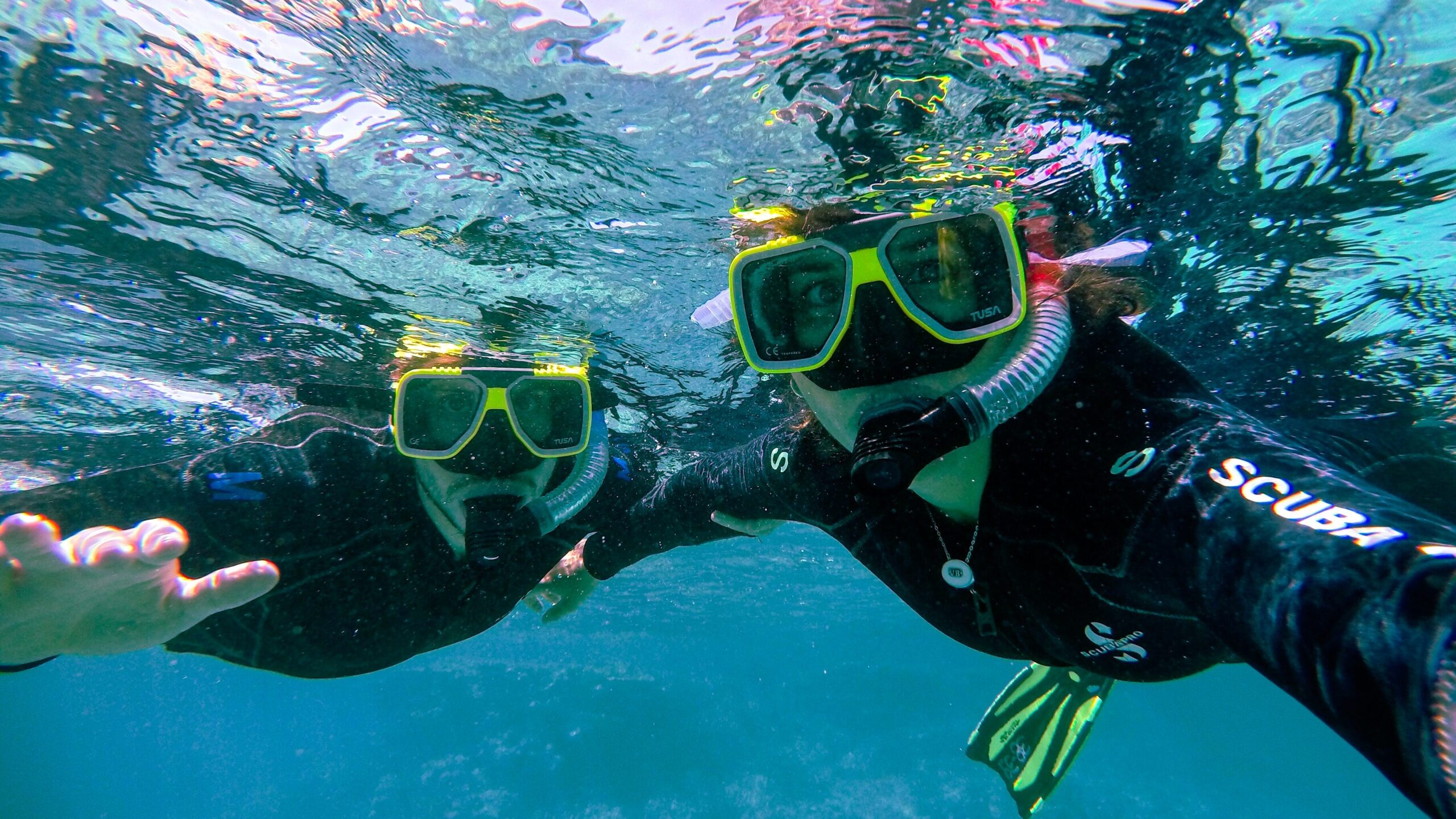 One&Only Spa ❤
The One&Only Spa in Cape Town is a haven of luxury and rejuvenation, catering to couples seeking intimate indulgence. Nestled at the base of Table Mountain, this hidden gem offers a serene escape from the city's bustle. Exquisite treatments and a tranquil ambience merge, allowing couples to unwind side by side, surrounded by lush gardens and cascading water features.
The spa's private suites and personalized experiences create an intimate oasis for relaxation and connection. With skilled therapists and breathtaking views, the One&Only Spa retreat becomes a sanctuary where couples can nourish their bodies and souls, savouring moments of blissful togetherness.
Address: One&Only Cape Town, Dock Rd, Victoria & Alfred Waterfront, Cape Town
Website: https://www.oneandonlyresorts.com/cape-town
Contact Number:+27 21 431 5888
Facebook: https://www.facebook.com/OneAndOnlyCapeTown/
Instagram: https://www.instagram.com/oocapetown/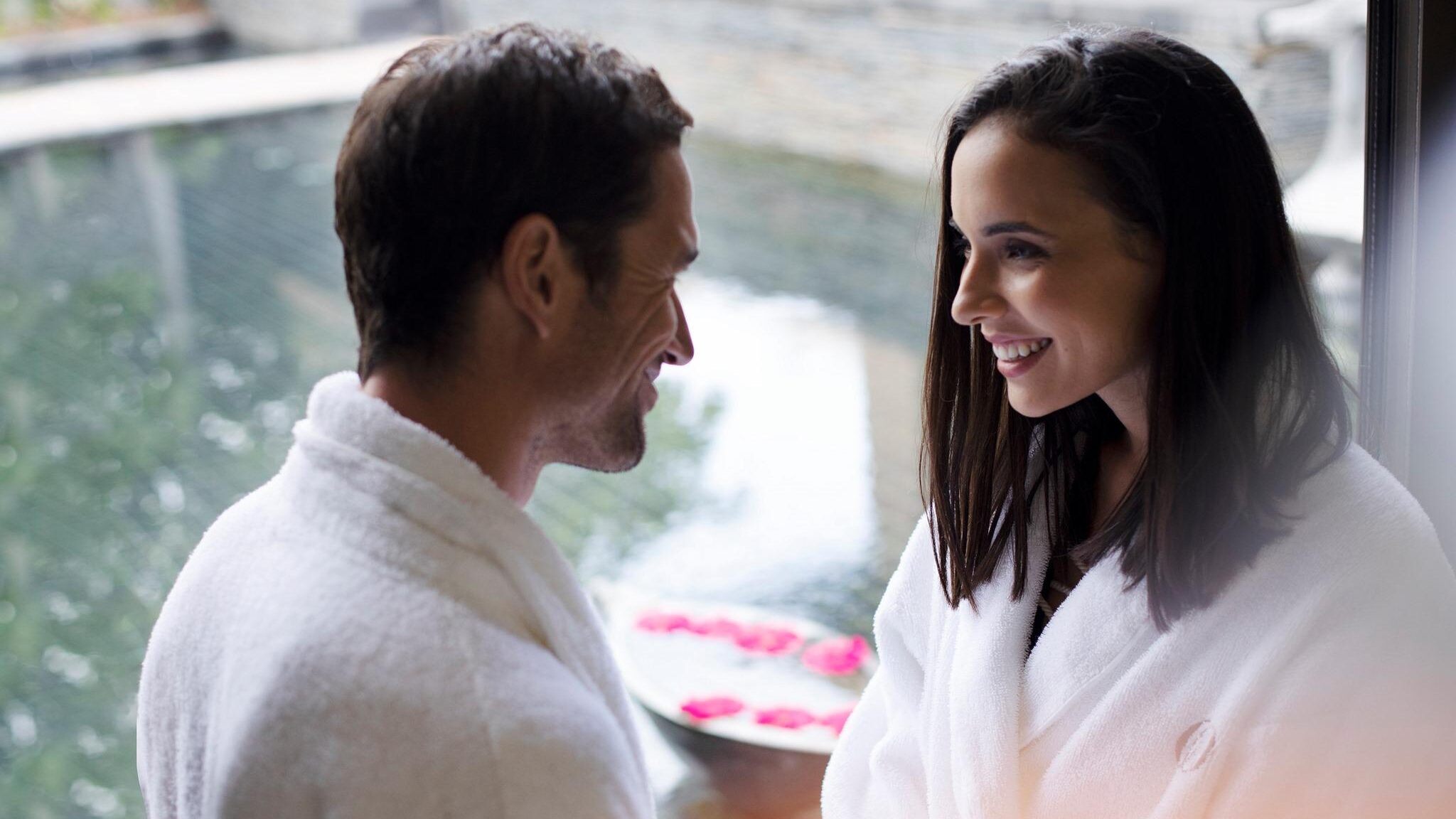 A Picnic at Company's Garden💑
Stroll through the Tunnel of Love within Company's Garden, a living archway adorned with blossoms and intertwined branches. Company's Garden, an oasis in the heart of Cape Town, whispers tales of history and romance, makes for a great cape town activity for couples. This hidden sanctuary envelops couples in a tapestry of lush beauty, as they wander through meandering pathways adorned with vibrant blooms and ancient trees.
As the garden's serenity embraces them, lovers find solace in each other's company amidst the harmonious blend of nature and architecture. Company's Garden becomes a secret haven where love's journey is intertwined with the legacy of a city, creating timeless memories.
Address: 15 Queen Victoria St, Cape Town City Centre, Cape Town, 8001
Cape Winelands Hot Air Balloon Ride🎈
The Cape Winelands Hot Air Balloon Ride stands as a pinnacle of romantic escapades. As the sun casts its golden glow upon rolling vineyards, couples soar above in serene intimacy, their balloon gently carried by the breeze. The landscape below is a patchwork of lush green and ripening grapes, while the distant mountains and picturesque estates create a breathtaking panorama.
The shared thrill of floating in the sky fosters a unique connection, and the tranquillity of the moment amplifies whispered affections. With each gentle ascent, the Cape Winelands Hot Air Balloon Ride becomes a canvas for love to paint its most cherished memories ,it also stands as one of the most fun activities in cape town.
Website: https://ballooningcapetown.co.za/
Contact Number: 067 662 9125
Facebook: https://www.facebook.com/ballooningcapetown
Betty's Bay Stony Point Penguin Colony 🐧
Witness the endearing penguins at Betty's Bay Stony Point Penguin Colony and create heartwarming memories amidst these charismatic creatures. Couples can share whispers amidst the endearing African penguins that call this hidden treasure home. Strolling along wooden walkways, you're enveloped by the charming antics of these charismatic creatures against a backdrop of rugged beauty. The salty breeze carries laughter and connection as pairs of peinguins waddle hand in hand through an enchanting world.
Address:2411 Wallers Rd, Betty's Bay
Website: https://www.capenature.co.za/reserves/stony-point-nature-reserve
Contact Number: 087 087 3001
Facebook: https://www.facebook.com/CapeNature1
Instagram: https://www.instagram.com/capenature/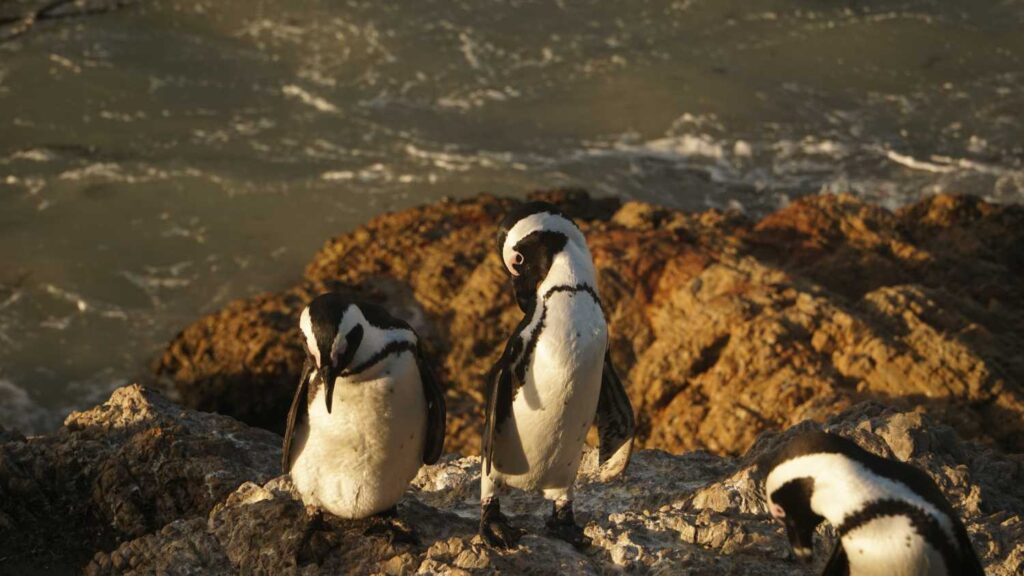 Clay Cafe in Hout Bay 🥣
Stepping into the enchanting world of Clay Cafe in Hout Bay is like entering a realm of creativity and connection. As the sun dips below the horizon, casting a warm, golden glow across the bay, you and your date find yourselves surrounded by the serene beauty of the coastal landscape. The air is filled with a mix of anticipation and excitement as you choose your pottery pieces to paint. The intimate ambiance of the cafe creates an atmosphere conducive to meaningful conversation and shared laughter.
With aprons on and brushes in hand, you both embark on a journey of artistic expression, carefully crafting your chosen ceramics with vibrant colors and intricate designs. As the evening unfolds, you share stories, paint strokes, and stolen glances, deepening the bond between you. The soft tunes of acoustic music provide a soothing backdrop to your experience. Time seems to stand still as you enjoy each other's company, lost in the world of pottery and possibility. The Clay Cafe becomes more than a venue; it becomes a memory etched in the canvas of your hearts, a cherished chapter in your story together.
Address: Main Rd, Hout Bay, Cape Town, 7872
Website:https://claycafe.co.za/
Contact Number:076 810 5120
Facebook:https://www.facebook.com/ClayCafeHoutBay/
Instagram:https://www.instagram.com/theclaycafe_houtbay/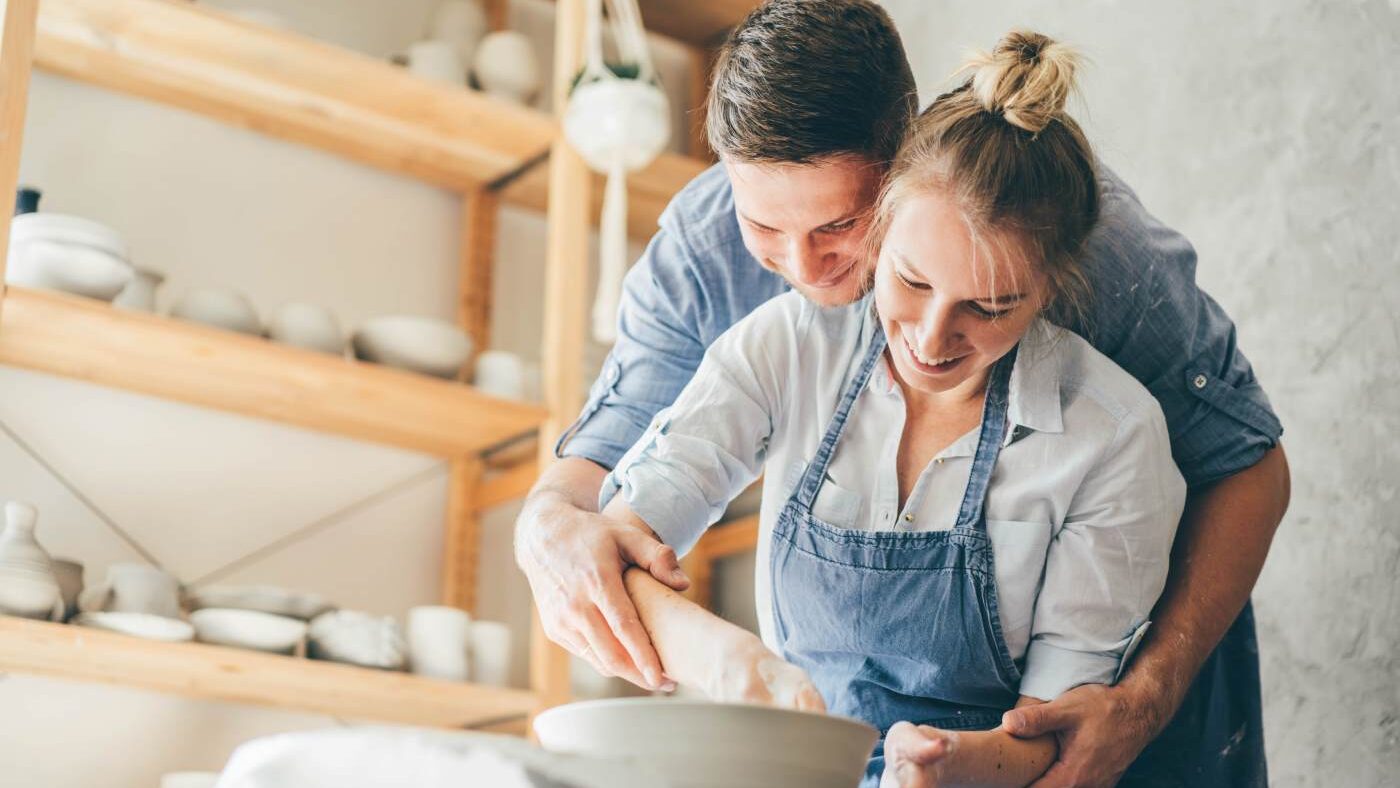 Wine Tasting at Beau Constantia 🍇
If you're looking for date ideas cape town has on offer, you're in luck. Escape to the intimate setting of Beau Constantia for a wine-tasting experience that offers privacy, exceptional views, and extraordinary wines, it is one of the most fun things to do in cape town for couples. This boutique winery offers couples an intimate setting for unforgettable moments.
Private wine tastings amidst the backdrop of rolling hills and vine-clad slopes elevate the experience to one of pure luxury. The stunning views and handcrafted wines create an ambience of elegance and intimacy, as lovers clink glasses and savour the artistry of the winemaker. At Beau Constantia, couples immerse themselves in a world of refined tastes and shared pleasures, making each visit a testament to love's timeless allure.
Address:1043 Constantia Main Rd, Constantia, Cape Town, 7806
Website: https://www.beauconstantia.com/
Contact Number: 021 794 8632
Facebook: https://www.facebook.com/beauconstantia/
Instagram: https://www.instagram.com/beauconstantia/
Hiking Maclear's Beacon🗻
Hike to the highest point of Table Mountain, Maclear's Beacon, for a panoramic view that reflects the grandeur of your relationship. Maclear's Beacon, atop Table Mountain, is a romantic escape that elevates love to new heights. As couples conquer the summit, breathtaking panoramic views unfold, reflecting the vastness of their connection.
This hidden gem creates a sense of isolation amidst the grandeur of nature, allowing whispered conversations and stolen glances to flourish. The journey to the beacon becomes a metaphor for the path of love, strewn with challenges and triumphs. At the peak, as the city and ocean sprawl below, couples find themselves on the cusp of the world, a serene witness to their enduring bond amidst the awe-inspiring beauty of Maclear's Beacon.
Address: Table Mountain (Nature Reserve), Cape Town
Hike to Muizenberg Cave 🌟
Tartarus Cave in Muizenberg unveils an enchanting world beneath the surface. A hidden gem of stalactites and echoing chambers, it beckons couples to venture into its depths, hand in hand. Amidst the cool darkness, an atmosphere of mystery and unity ignites, creating an unforgettable underground escape. A serene massage is one of the best places to visit in cape town for couples.
Address:Silver Mine (Nature Reserve), Cape Town
---
Cape Town's charm extends beyond its well-known attractions, offering secret romantic spots that inspire intimacy and unforgettable experiences. From hidden beaches to breathtaking viewpoints, these romantic secret spots are some of the perfect date night ideas cape town has to offer. Celebrate your love, and create cherished memories that will last a lifetime. Whether it's the allure of a secluded cave or the serenity of a mountaintop, Cape Town's hidden gems are waiting to be explored by those in search of a truly romantic escape.