Welcome to Cape Town, the jewel of the Western Cape! Known for its stunning landscapes and exciting atmosphere, Cape Town is a year-round tourist destination but December is the ultimate time to visit. However, if you're planning a trip in December, it's essential to know what to expect in terms of weather. The Cape Town weather in December is typically warm and sunny, making it an ideal destination for beachgoers and outdoor lovers. We will provide you with valuable insights into the December weather in Cape Town, ensuring you have an unforgettable and well-prepared vacation.
The Temperature in Cape Town during December 🌡️
December marks the beginning of Cape Town's summer season, bringing with it warm and sunny days that are perfect for exploring all of what the city has to offer. With an average high temperature of around 24°C (75°F) during the day and a low of 16°C (60°F) at night, you can expect pleasantly mild evenings. The weather in Cape Town in December is a favourable climate that creates an ideal setting for various outdoor activities, such as hiking Table Mountain, strolling along the breathtaking beaches, or enjoying a picnic in the lush Company Gardens.
Holiday Season in Cape Town 🎆


As the holiday season approaches, Cape Town comes alive with a festive spirit that is contagious. The locals are friendly and welcoming, and you'll find the city adorned with colourful decorations, particularly in popular tourist areas like Victoria & Alfred Waterfront and Long Street. December is a month filled with exciting events and festivities, including open-air concerts, food and wine festivals, and lively street markets. Keep in mind that December is considered peak season so some places may be busy so be sure to book your stays and events long before.
It Is Always Important To Insure Yourself While On Vacation! 🕊️
Beach Time and Water Activities 👙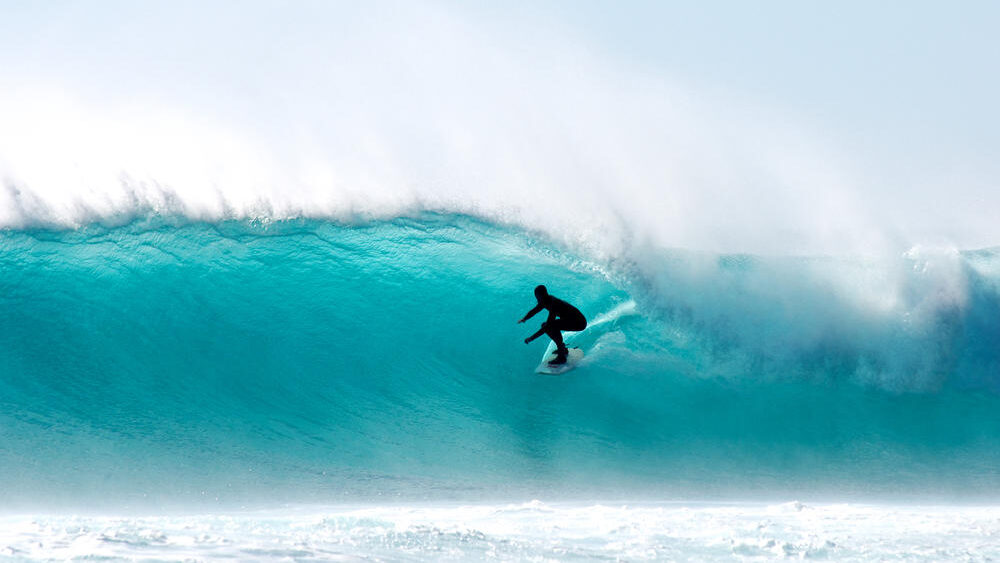 Cape Town's beaches are one of its main attractions, and December is the ideal time to make the most of them. With an average seawater temperature of 18.3°C (64.9°F), the Atlantic waters might be a bit chilly for some, but many still take the plunge. Popular beaches like Camps Bay, Clifton, and Muizenberg are perfect for sunbathing and swimming. If you're feeling adventurous, try surfing or kiteboarding, as the steady south-easterly winds provide excellent conditions for water sports lovers.
Prepare for Occasional Rain and Wind ⛈️
While December is primarily a dry month in Cape Town, it's essential to be prepared for occasional rain and wind. The city experiences some rainfall during this time, typically in the form of short and refreshing afternoon thunderstorms. These showers are usually brief, and they don't usually disrupt your plans too much. However, it's a good idea to pack a lightweight waterproof jacket or umbrella, just in case.
Experience Summer in Cape Town 🌞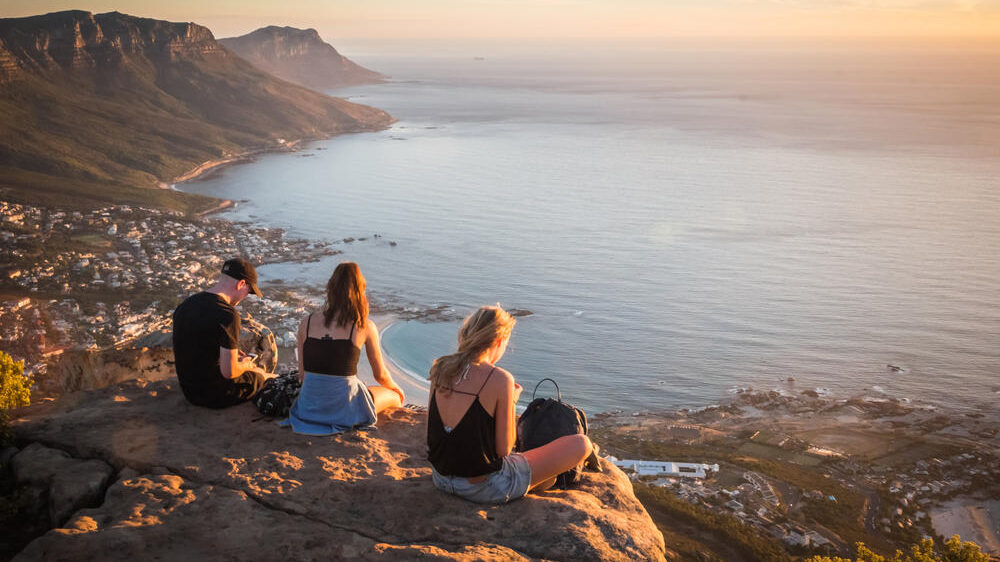 Cape Town in December weather allows you to experience some of the world's most awe-inspiring natural landscapes at their best. Take a scenic drive along Chapman's Peak, where the rugged coastline and the vast ocean will leave you breathless. For a more immersive experience, consider visiting the Kirstenbosch National Botanical Garden, where you can admire an incredible array of native flora and even attend outdoor concerts.
Restaurants in December 🍽️


Cape Town boasts a thriving culinary scene, and December is an excellent time to indulge in the city's food scene. From fresh seafood at the bustling V&A Waterfront to traditional African cuisine in the townships, there's something to suit every palate. Don't miss the chance to sample some award-winning wines from the nearby Stellenbosch and Franschhoek vineyards, making your dining experience truly unforgettable. Remember that December is tourist season so be sure to make your reservations prior to your dining experience.
🚘 Skip Looking For Public Transport In The Heat And Rent A Car 🚗
Cape Town in December offers an enchanting mix of warm weather, festive cheer, and stunning natural beauty. In December, the weather in Cape Town is warm and sunny. Whether you're looking to bask in the sun on the glorious beaches, explore the city's cultural heritage, or embark on thrilling outdoor adventures, Cape Town weather in December is the best time to do all these things.
Just remember to pack your sunscreen, an adventurous spirit, and an open mind, and you're guaranteed to have an incredible vacation in the captivating city of Cape Town. So, mark your calendars and get ready to make memories that will last a lifetime!
FAQ
Q – Best time to visit Cape Town?
A – November to March; December offers warm weather and is ideal for outdoor activities.

Q – Is December busy in Cape Town?
A – Yes, peak season with vibrant festivities and joyful holiday spirit attracts tourists locally and internationally.

Q – What to pack for December in Cape Town?
A – Light clothing, sunscreen, a hat, and a jacket. Don't forget a waterproof jacket or umbrella for occasional rain.

Q – Must-visit attractions in December?
A – Table Mountain, V&A Waterfront, Boulders Beach, Robben Island, and Kirstenbosch Garden showcase Cape Town's beauty and history.