Bay Harbour Market Cape Town is a vibrant marketplace located in Hout Bay. It was established in 2010 and has since become a popular destination for locals and tourists alike. The market is located in an old fish factory and offers a unique shopping experience, featuring over 100 traders selling a wide variety of goods, including clothing, jewellery, art, crafts, and food. We will be exploring everything there is to know about the market, from its history to its current offerings and plans.
History of Bay Harbour Market
Bay Harbour Market was founded in 2010 by the Hout Bay Harbour Market Company, a group of local entrepreneurs who wanted to revitalize the old Hout Bay fish factory and create a space for small businesses to showcase their products. The market was initially designed as a platform for local artists, musicians, and food vendors to sell their wares, and it quickly became a popular gathering place for the community.
In 2015, the market was sold to a new owner, and since then, it has undergone several renovations and expansions. Today, Bay Harbour Market is a thriving hub of creativity and commerce, attracting thousands of visitors each week.
Food and Drink at Bay Harbour Market
One of the main draws of the market is its diverse selection of food and drink vendors. From savoury dishes to sweet treats, there is something for every taste and budget. Some of the most popular food vendors at the market include:
The Hoghouse Bakery & BBQ – offers a range of smoked meats, including pulled pork, brisket, and ribs.
Sushi & Beyond – serves fresh sushi, sashimi, and other Japanese specialities.
The Mussel Monger & Oyster Bar – offers a selection of fresh seafood, including oysters, mussels, and prawns.
Yoffi Falafel – serves delicious Middle Eastern cuisine, including falafel, hummus, and shawarma.
Mama G's Gourmet – offers a variety of African-inspired dishes, including bobotie, bunny chow, and boerewors rolls.
Bay Harbour Market Hout Bay also has several bars serving beer, wine, and cocktails. Visitors can enjoy a drink while listening to live music or watching a performance on the main stage.
Art and Crafts
The market is also a great place to shop for unique, handcrafted items. The market has a wide variety of vendors selling everything from clothing and jewellery to artwork and home decor. Some of the standout vendors include:
La Cotte Home & Fashion – offers a range of stylish clothing and accessories made from natural materials.
Henna by Yuvna – provides intricate henna tattoos that are perfect for special occasions or just for fun.
Zizamele Ceramics – sells beautiful handmade ceramics, including bowls, vases, and figurines.
The Bello Studio – offers a selection of stunning, one-of-a-kind jewellery pieces.
Music and Entertainment
Another key feature of Bay Harbour Market is its lively atmosphere and regular live performances. The market has a stage that hosts musicians and entertainers throughout the day, providing a festive and entertaining environment for visitors. The performances range from local bands and solo artists to traditional African dance troupes and circus acts. Visitors can sit and enjoy the music or get up and dance along with the performers.
Community Events
The market also hosts a variety of community events throughout the year. These events range from art exhibitions to food and wine festivals, and they provide a great opportunity for visitors to experience the vibrant culture of Hout Bay and the surrounding areas. Some of the most popular events at the market include the Hout Bay International Festival of Arts & Crafts, the Winter Hout Bay Harbour Market, and the Hout Bay Harbour Festival.
Future Plans for Bay Harbour Market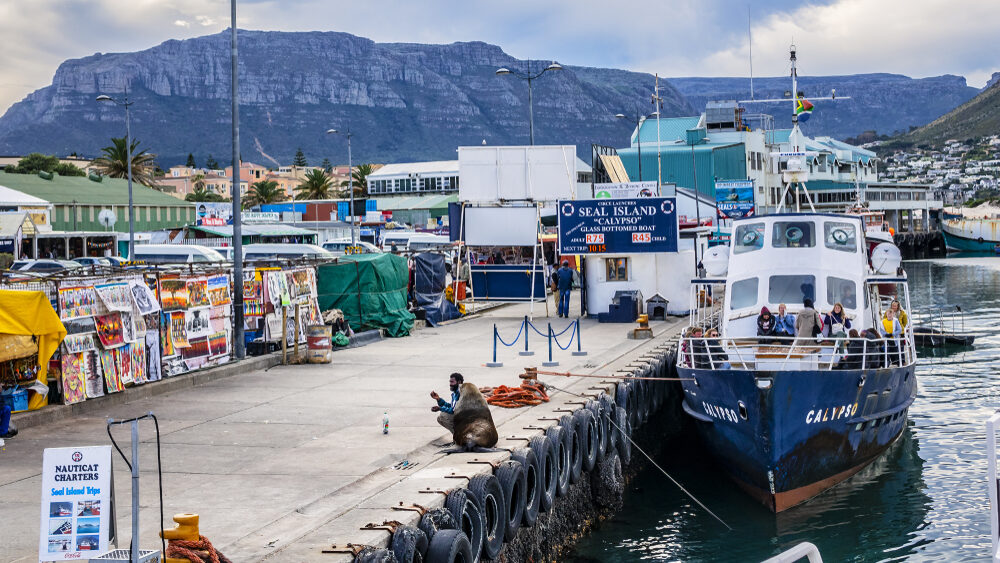 The Bay Harbour Market is constantly evolving and expanding, and there are several exciting developments in the works for the future. One of the main plans is to expand the market to include more vendors and attractions. The owners are also looking to create a more sustainable and eco-friendly market, with a focus on reducing waste and promoting environmentally responsible practices.
Another major project in the works is the development of a new entertainment venue at the market. This venue will provide a larger stage for performers and musicians, as well as space for other events, such as comedy shows and film screenings. The owners hope that this new venue will help to further establish Bay Harbour Market as a premier destination for entertainment in Cape Town.
Bay Harbour Location and Opening Hours
Bay Harbour Market is located at 31 Harbour Road, Hout Bay, Cape Town, South Africa. The market is open year-round, with different hours depending on the day of the week. The hours of operation are as follows
Bay Harbour Opening Hours: Friday: 5 pm – 9 pm Saturday: 9:30 am – 4 pm Sunday: 9:30 am – 4 pm
The market is closed Monday through Thursday.
---
Bay Harbour Market is a vibrant and exciting destination in the heart of Hout Bay, Cape Town. With its diverse selection of food, art, and entertainment, the market provides a unique and memorable experience for visitors of all ages. Whether you're looking to shop for handmade crafts, sample delicious local cuisine, or simply soak up the festive atmosphere, Bay Harbour Market is a must-visit destination. As the market continues to grow and evolve, there's no telling what exciting developments the future may hold.
Website: https://www.bayharbour.co.za/
---
FAQ
Q – Can I find vegetarian or vegan options at Bay Harbour Market?
A – Yes, Bay Harbour Market offers a variety of vegetarian and vegan options, including plant-based dishes, salads, vegan desserts, and more.

Q – Is there parking available at Bay Harbour Market?
A – Yes, there is ample parking available at Bay Harbour Market, including free parking within the market area and additional parking nearby.

Q – What are the main attractions at Bay Harbour Market in Hout Bay?
A – Bay Harbour Market in Hout Bay offers an array of attractions, including a vibrant atmosphere, live music performances, a wide selection of food vendors, and unique arts and crafts stalls.

Q – Where is Bay Harbour Market located?
A – Bay Harbour Market is located in Hout Bay, a picturesque coastal suburb in Cape Town, South Africa. It is situated at 31 Harbour Road, Hout Bay, Cape Town, 7806.