Nestled within Paarl and the Franschhoek Valley, Babylonstoren Spa offers a haven of relaxation and rejuvenation amidst the natural beauty of theBabylonstoren Wine Estate. With its unique blend of serene surroundings, luxurious facilities, and a commitment to holistic well-being, the spa provides an unforgettable experience for visitors seeking to escape the stresses of everyday life.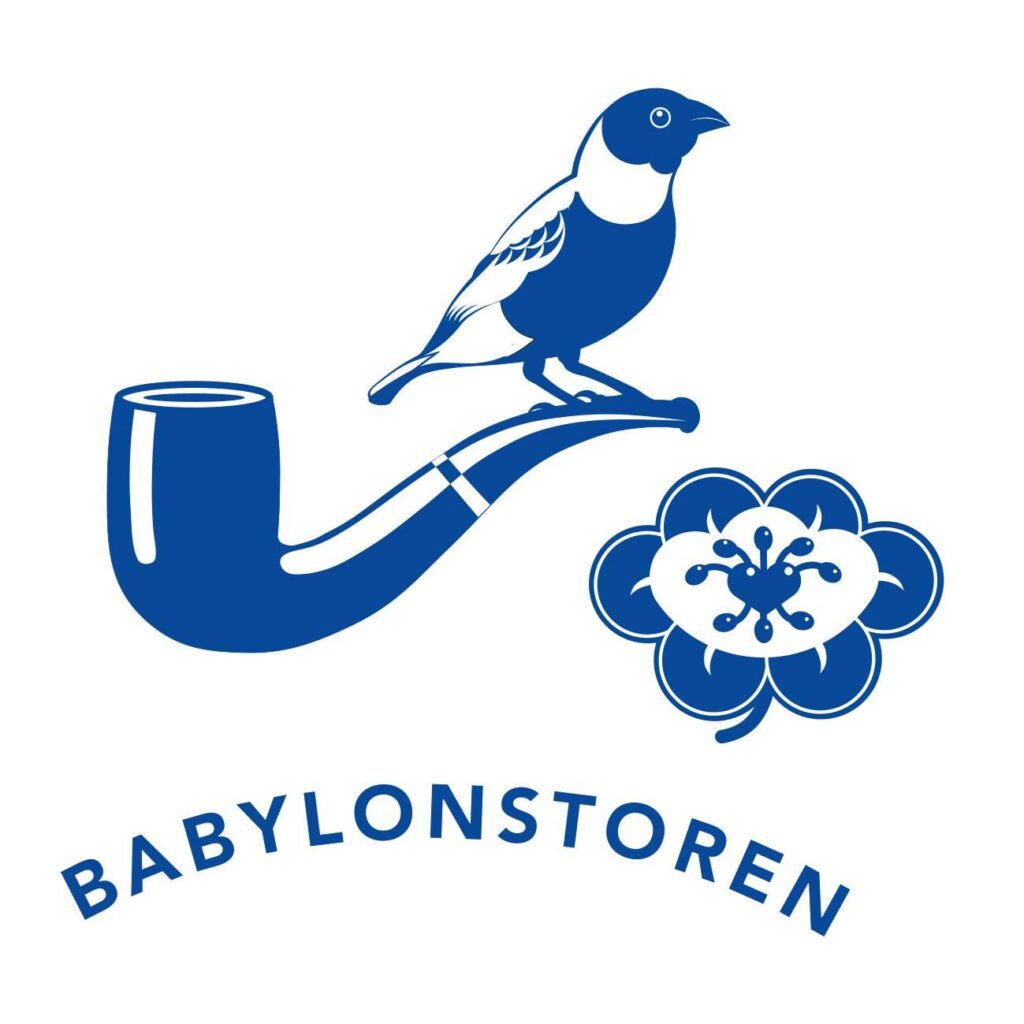 A Holistic Approach to Wellness 🧘
At Babylonstoren Spa, the emphasis is placed on the harmonious connection between the body, mind, and soul. The spa's philosophy revolves around the idea that true well-being is achieved through a holistic approach to wellness. From the moment you step foot in the spa, you'll be enveloped by an atmosphere of tranquillity, with soothing music, calming scents, and warm inviting interiors. The expertly trained therapists are dedicated to tailoring treatments to your specific needs, ensuring a personalized and transformative experience.
The spa menu at Babylonstoren Spa showcases a range of indulgent treatments inspired by nature and designed to promote relaxation, rejuvenation, and inner balance. From traditional massages and facials to specialized body wraps and scrubs, each treatment is crafted with care and attention to detail. Drawing on the rich natural resources of the surrounding region, the spa incorporates locally sourced ingredients, such as indigenous herbs, botanical extracts, and aromatic oils, to enhance the therapeutic benefits of the treatments. Whether you choose a soothing Swedish massage, a revitalizing body polish, or a nourishing facial, every moment at Babylonstoren Spa is dedicated to your well-being.


Babylonstoren Garden Spa 🌼
One of the highlights is the Garden Spa Babylonstoren, a serene sanctuary nestled amidst the lush greenery of the estate's magnificent fruit and vegetable gardens. The Garden Spa embraces its surroundings, with large windows that frame panoramic views of the gardens, allowing you to connect with nature as you indulge in your chosen treatment. The spa features a range of facilities to enhance your relaxation, including a sauna, steam room, tropical rain showers, and a salt room built with blocks of Himalayan salt. These amenities are designed to promote detoxification, improve circulation, and restore balance to the body and mind.
For a truly immersive experience, Babylonstoren Spa offers the Hammam, a traditional Turkish bathing ritual. The Hammam is a multi-step process that begins with a gentle exfoliation to cleanse and soften the skin, followed by a series of warm water treatments, including steam and body washing, to purify and rejuvenate the body. The Hammam experience is renowned for its detoxifying and invigorating properties, leaving you feeling refreshed, revitalized, and renewed.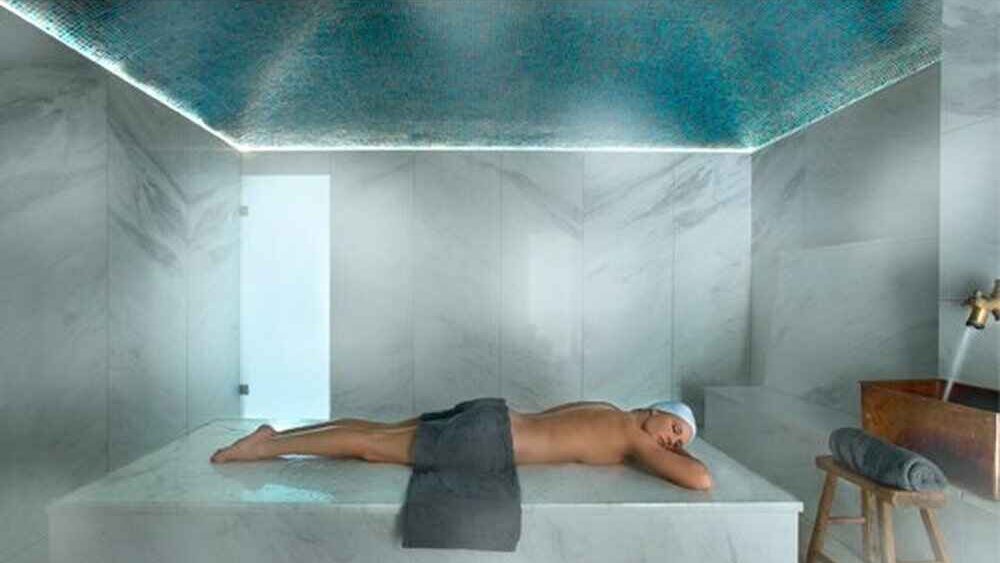 A Testament to Luxury and Comfort ⛲
Every aspect of Babylonstoren Spa is thoughtfully designed to create a sense of luxury, comfort, and tranquillity. The treatment rooms are elegantly furnished, with soft lighting, plush linens, and soothing colours, creating a peaceful ambience that promotes relaxation. The skilled therapists provide warm and attentive service, ensuring that your experience is both indulgent and memorable.

Babylonstoren Spa offers a range of additional amenities and services to enhance your visit. These include relaxation lounges where you can unwind before or after your treatment, a boutique offering a selection of wellness products, and a wellness café where you can savour nourishing and delicious treats. The spa also provides personalized consultations, allowing the therapists to tailor treatments and wellness programs to your individual needs and goals.


What to Expect at Babylonstoren Spa 🤔
Babylonstoren Spa Prices
Babylonstoren Spa offers a range of treatments and experiences to suit different preferences and budgets. The spa provides a detailed price list that outlines the cost of each treatment and service offered. From relaxing massages ranging from R950 to R2500 and body treatments that cost between R2000 to R5000, you can choose the experiences that best resonate with your desires and budget. The price list ensures transparency and allows you to plan your visit accordingly.

Pricelist:https://babylonstoren.com/assets/the-garden-spa—treatment-menu-july-web-20230519-(1).pdf
Babylonstoren Spa Menu
The Babylonstoren Spa menu presents an array of treatments and services designed to cater to your individual needs and preferences. Whether you're seeking deep relaxation, skin rejuvenation, or holistic healing, the menu offers a diverse selection of therapies to choose from. Indulge in massages that range from Swedish and deep tissue to hot stone and aromatherapy.

Experience revitalizing facials that address specific skin concerns and promote a healthy glow. Pamper yourself with body wraps, scrubs, and beauty rituals that nourish and restore. The spa menu at Babylonstoren Spa ensures that you can curate a bespoke experience that aligns with your wellness goals.
Babylonstoren Spa Specials
To enhance your experience and make your visit to Babylonstoren Spa even more enticing, the spa offers a variety of specials throughout the year. These specials may include discounted packages, seasonal treatments, or limited-time promotions. Keep an eye on the Babylonstoren Spa website or contact the spa directly to inquire about the latest specials available. By taking advantage of these specials, you can enjoy exceptional treatments and experiences at a value that suits your preferences.
---
Babylonstoren Spa is a sanctuary of relaxation and rejuvenation in the heart of Paarl and the Franschhoek Valley. With its holistic approach to wellness, indulgent treatments inspired by nature, great pricing, and enticing specials, the spa invites you to embark on a transformative journey of well-being. Immerse yourself in the serene setting, embrace the expertly crafted treatments, and let Babylonstoren Spa be your escape from the demands of everyday life.

Website:https://babylonstoren.com/spa
Facebook:https://www.facebook.com/Babylonstoren
Instagram:https://www.instagram.com/babylonstoren/
Contact Number: 021 300 3929
Address: Klapmuts – Simondium Rd, Simondium, Cape Town, 7670
---
FAQ
Q – What services does Babylonstoren Spa offer?
A – Babylonstoren Spa offers a range of services including hammam treatments, body massages, facials, and relaxation therapies.

Q – How can I book an appointment at Babylonstoren Spa?
A – To book an appointment at Babylonstoren Spa, you can visit their website or contact them directly via phone to check availability and make a reservation.

Q – Does Babylonstoren Spa have any special offers or packages?
A – Yes, Babylonstoren Spa frequently offers special packages and seasonal promotions. It's recommended to check their website or contact them for the latest offers and discounts.

Q – Can I purchase gift vouchers for Babylonstoren Spa?
A – Yes, Babylonstoren Spa provides gift vouchers that can be purchased for yourself or as a thoughtful gift for someone special. You can inquire about gift vouchers on their website or inquire directly with the spa.