With its stunning landscapes and natural beauty, Cape Town is a haven for outdoor enthusiasts looking to escape and put themselves to the test. From rugged mountains to sparkling coastlines, the region offers many hiking trails that lead adventurers to breathtaking waterfalls and enchanting rock pools. There are several hiking trails in Cape Town that offer stunning views of waterfalls. We'll explore ten must-visit hiking trails with waterfalls and rock pools in and around Cape Town.
Crystal Pools Hiking Trail 🌉
Crystal Pools is a popular hiking destination located within the Kogelberg Nature Reserve, just a short drive from Cape Town. This scenic trail is renowned for its crystal-clear rock pools, beautiful mountains, cascading Crystal Pools waterfalls, and lush vegetation, making it an ideal spot for a refreshing swim on a hot day. The Crystal Pool hike itself is moderately challenging, with some steep climbs and rocky terrain, but the stunning scenery along the way makes it all worth it.
Crystal Pools near Cape Town is a popular natural attraction where visitors can swim in pristine water surrounded by breathtaking mountain views. Visitors are advised to wear sturdy shoes, bring plenty of water, and exercise caution when swimming in the pools. With its natural beauty and tranquil surroundings, Crystal Pools is a must-visit destination for hikers and nature lovers in the Western Cape.
Cecilia Waterfall 💧


Cecilia Waterfall is a beautiful hiking trail located within the Table Mountain National Park in Cape Town. The trail is a popular choice among locals and tourists alike, offering stunning views of the city and the surrounding natural beauty. The hike is relatively easy, making it perfect for families and those seeking a more leisurely outdoor experience.
The highlight of the trail is undoubtedly the Cecilia Waterfall, a serene oasis surrounded by lush vegetation and towering cliffs. Visitors can take a refreshing dip in the cool water or simply relax and enjoy the peaceful ambience of the waterfall. The Cecilia Waterfall hike is for everyone, whether you're a seasoned hiker or just looking for a relaxing day out in nature, a visit to Cecilia Waterfall is sure to be a memorable experience.
Silvermine Waterfall 🌱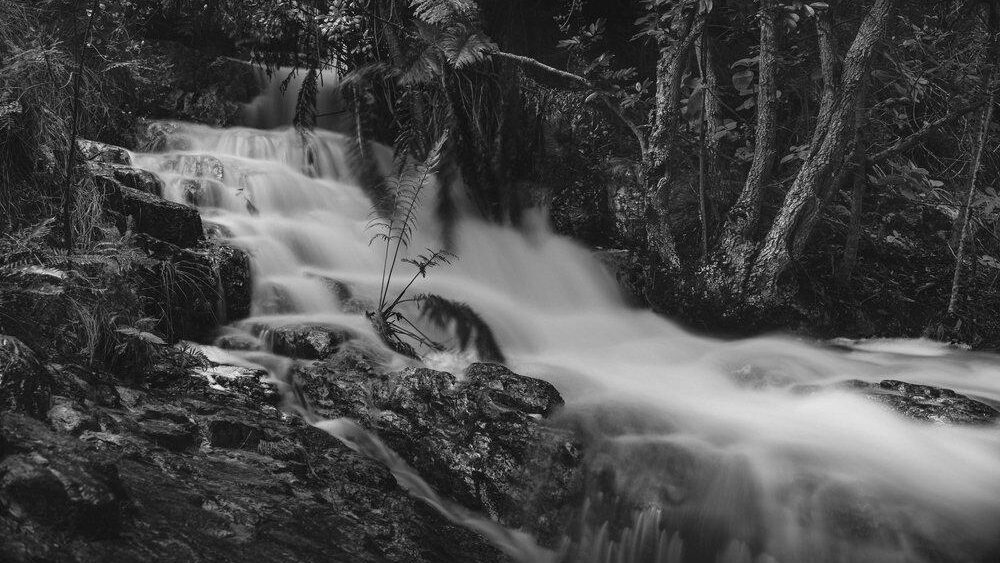 Silvermine Waterfall is a beautiful hiking trail situated in the Silvermine Nature Reserve in Cape Town. This moderate-level hike offers a scenic route through fynbos-covered mountains, with views overlooking the valley and False Bay. The trail's highlight is undoubtedly the Silvermine Waterfall, which cascades down the rocks into a crystal-clear pool, providing the perfect opportunity to cool off on a hot day. The Silvermine waterfall hike has surrounding rock formations that also make for great photo opportunities and a serene spot to relax. The trail is well-maintained, with clear markers and a manageable distance, making it suitable for families with children and novice hikers.
Make Sure To Add A Sunset Lions Head Hike To Your Itinerary 🌄
Elephant's Eye Cave 🐘
For a unique hiking experience, head to the Constantia Greenbelts and embark on the trail to Elephant's Eye Cave. The route meanders through a lush forest, gradually ascending towards the cave. Once you reach Elephant's Eye Cave, you'll be rewarded with panoramic views of the surrounding landscapes, and if the weather permits, enjoy a dip in Silvermine's refreshing dam.
Kloof Corner to Silverstream 🩶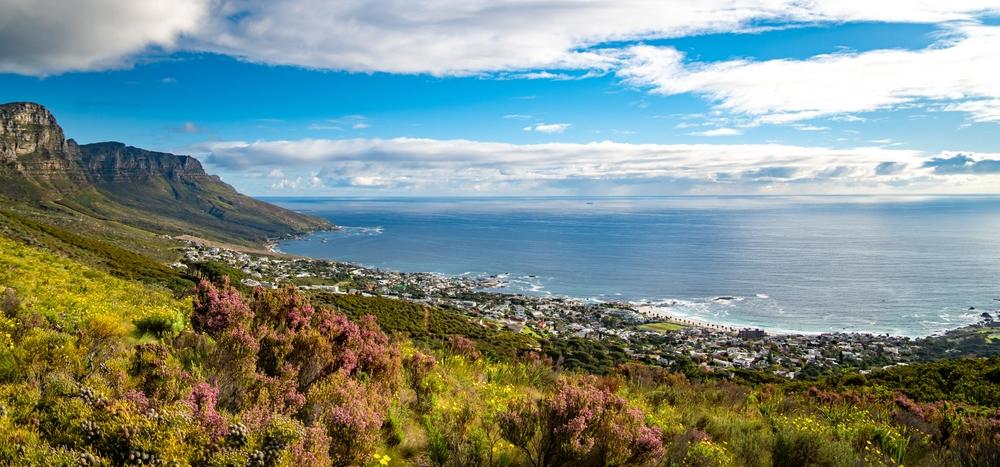 Situated in the Table Mountain National Park, Kloof Corner is a challenging hike that rewards adventurers with stunning views of Cape Town's coastline. The trail follows a steep ascent through a gorge, culminating in the sight of a cascading waterfall and a series of rock pools. The cool waters are a welcome respite after the strenuous climb, making Kloof Corner a must-visit hiking spot for experienced hikers.
Don't Miss Out On A Kasteelspoort Scenic Route Hike Up Table Mountain ⛰️
Krom River Trail 🌳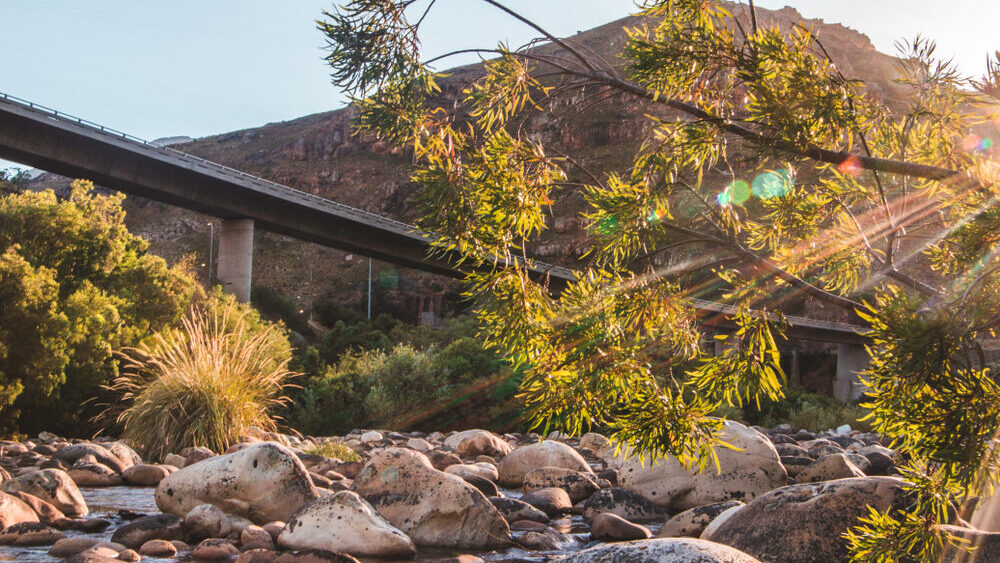 Krom River Trail is a strenuous hiking trail located in the Du Toitskloof Mountains, near Paarl. The trail takes hikers through lush fynbos, rugged terrain, and challenging steep climbs to reach the summit of the Krom River Peak, offering panoramic views of the valley below. The trail then descends to the Krom River, which features several magnificent waterfalls and rock pools, providing a refreshing respite for hikers.
This trail is considered challenging and only recommended for experienced hikers, and hikers are advised to wear proper hiking shoes, carry enough water, and be prepared for changing weather conditions. With its rugged natural beauty and magnificent views, the Krom River Trail is a must-visit destination for outdoor enthusiasts looking for a challenging and rewarding hiking experience.
Wolfkop Nature Reserve 🦌


The Wolfkop Nature Reserve, situated in the Cederberg Mountains, is a hiking spot that offers abundant natural beauty. The trail leads to several waterfalls and rock pools, including the picturesque Maalgat Pool. Surrounded by dramatic rock formations and lush vegetation, these pools provide a tranquil oasis in which to relax and appreciate the breathtaking surroundings.
Website: https://www.wolfkopnaturereserve.co.za/
Contact Number: 083 260 5071
Fairy Glen 🧚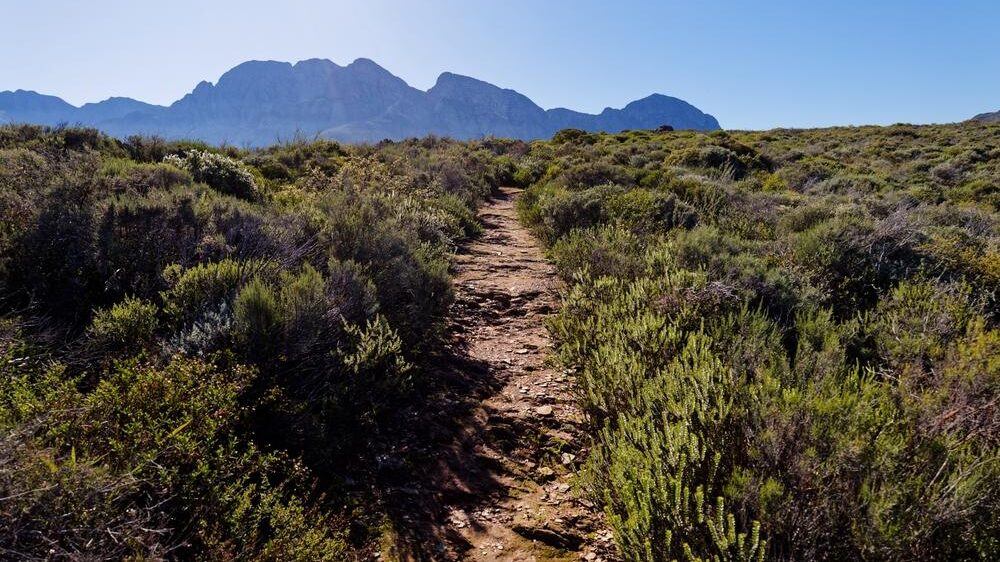 Fairy Glen Nature Reserve is a beautiful hiking destination located in Worcester. The reserve offers a variety of trails for all levels of hikers, from easy walks to more challenging hikes, all showcasing the natural beauty of the area. The trails wind through indigenous fynbos and forested areas, with stunning views of the surrounding mountains and valleys. The highlight of the reserve is the Fairy Glen Waterfall, a picturesque spot where visitors can cool off in the refreshing pool or simply relax and take in the natural beauty. The reserve is well-maintained, with clearly marked trails and well-maintained facilities, including picnic areas and ablution blocks.
Website: https://fairyglennaturereserve.business.site/?utm_source=gmb&utm_medium=referral
Contact Number: 082 220 2415
Cape Point Nature Reserve 🌊


Cape Point Nature Reserve, a landform on the southeastern edge of the Cape Peninsula. The reserve offers a range of hiking trails, spanning from two-hour excursions to immersive two-day adventures. Along these pathways, you'll encounter a tapestry of diverse scenery, including fynbos, wildlife, remnants of shipwrecks, the majesty of passing whales, and expansive, unspoiled beaches. Depending on your chosen route, you can also relish the opportunity to take a refreshing swim in the ocean or in tranquil tidal pools.
Website: https://capepoint.co.za/
Contact Number: 021 780 9010
Go On A Boulders Beach And Cape Point Nature Reserve Tour 🐧
22 Waterfalls 🪨


Explore the pristine natural beauty of Potersville through a captivating hike that leads you to 22 breathtaking waterfalls. The trail offers an immersive experience, thoughtfully designed to minimize disruption to the untouched landscape. Instead of numerical markers, the route is discreetly guided by yellow stripes painted along the path, allowing you to connect with nature while discovering each unique waterfall along the way. For those seeking an extended stay, camping facilities and chalets are available, ensuring an unforgettable journey into the heart of Potersville's serene wilderness.
Website: https://www.22waterfalls.com/hiking-trail
Contact Number: 022 125 0583
Waterfalls in Cape Town are a popular attraction among tourists and locals especially for hikes. Whether you're seeking a challenging adventure or a stroll, these ten hiking spots offer nature lovers a diverse range of experiences. So, lace up your hiking boots, grab your backpack, and embark on an unforgettable journey to discover the beauty of hiking in Cape Town with waterfalls and rock pools.