Cape Town, known as the "Mother City," is a destination that captivates the hearts of travellers with its natural beauty, vibrant culture, and rich history. While exploring this Beautiful city with friends and family can be an unforgettable experience, embarking on a solo journey offers a unique perspective that allows you to fully immerse yourself in its wonders. From the electrifying nightlife to serene natural landscapes and must-visit beaches, Cape Town has an array of activities tailor-made for solo adventurers. So, pack your bags, put on your explorer's hat, and get ready to uncover the treasures that Cape Town holds for those who choose to wander alone.


Essential Tips for Solo Travelers
Solo travelling in Cape Town can be an enriching experience, but like any destination, ensuring your safety is of paramount importance. By staying vigilant and following a few precautions, you can navigate the city with confidence and peace of mind.
First and foremost, it's advisable to research the areas you plan to visit before setting out. While Cape Town offers a wide range of attractions, some neighbourhoods may have higher crime rates than others. Stick to well-travelled and tourist-friendly areas, especially at night. The city's central areas and popular tourist spots like the V&A Waterfront are generally safer due to their frequent police presence and active security measures. When venturing out after dark, consider using reputable transportation options like registered taxis or ride-sharing services, and avoid walking alone in poorly lit or isolated areas.
Be mindful of your belongings to prevent theft. Keep your valuables secure by using a crossbody bag or a money belt, and avoid displaying expensive items like jewellery, cameras, or electronics in public spaces. Pickpocketing can happen in crowded places, so maintain awareness of your surroundings and keep your belongings close. It's also a good idea to make digital copies of important documents like your passport, travel insurance, and emergency contact information, and store them in a secure online cloud storage service.
While Cape Town is a beautiful and vibrant destination, practising caution and making informed choices will help ensure your solo journey remains a safe and enjoyable one. Now without further let's get into the things to do alone in Cape Town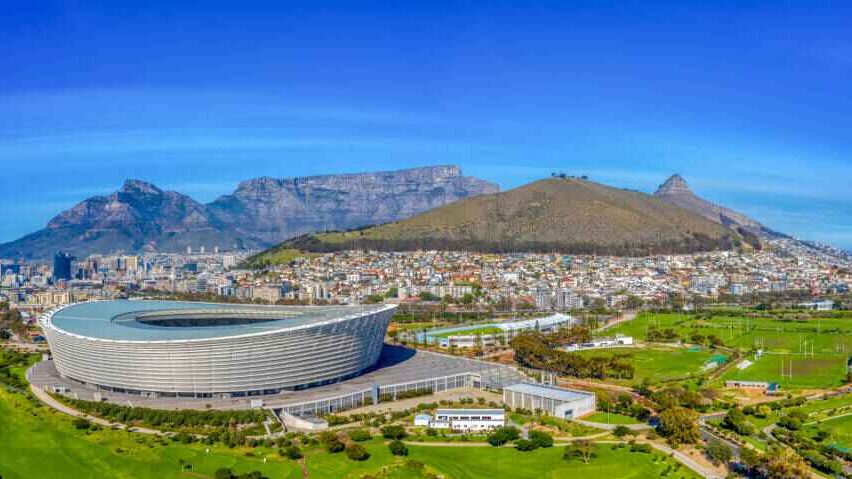 Visit The Night Clubs in Cape Town 🕺
Cape Town comes alive after dark, offering solo travellers a chance to experience its dynamic nightlife scene. Long Street, situated in the heart of the city, is renowned for its vibrant atmosphere and a multitude of nightclubs and bars that cater to various tastes. Another great place to be is in Observatory Whether you're a fan of electronic beats, live music, or simply mingling with the locals, The diversity of venues ensures that no matter your preference, you're likely to find a place where you can dance the night away or enjoy a laid-back evening sipping on expertly crafted cocktails.
The Waiting Room
Positioned on Long Street, this venue transcends mere nightlife From live performances to pulsating DJ sets, The Waiting Room offers an eclectic journey through music genres. Its allure lies not just in the beats, but also in the sense of community it fosters. Here, locals and travellers unite, sharing in the euphoria of sound and celebration. Whether dancing to live tunes or losing yourself in electronic rhythms, The Waiting Room captures the essence of Cape Town's dynamic spirit under one roof.

Facebook: https://www.facebook.com/WaitingRoomCT/
Address: 2nd Floor, 273 Long St, Cape Town City Centre, Cape Town, 8000
SavageCapeTown Lounge Bar & VIP Night Club
Located in the heart of the city, SavageCapeTown transcends traditional nightlife. With an ambience of sophistication and style, it sets the stage for unforgettable evenings. Cutting-edge sound systems, plush VIP areas, and a curated music lineup create an immersive experience. From intimate lounge vibes to high-octane dance floors, SavageCapeTown adapts to your desires. Indulge in handcrafted cocktails, move to the rhythms of renowned DJs, and bask in the chic atmosphere. As Cape Town's premier nightlife destination, SavageCapeTown offers a fusion of luxury and excitement that leaves an indelible mark on every visitor.

Facebook: https://www.facebook.com/savagecpt/
Address: 164 Long St, Cape Town City Centre, Cape Town, 8000
The Armchair Theatre
Situated in Observatory, The armchair is known for its great venue and it's a haven for emerging artists and eclectic performances. From live music to stand-up comedy and theatrical showcases, The Armchair Theatre's stage hosts an array of creative expressions. Its unassuming exterior belies the vibrant energy that bursts forth within its walls. With an inclusive vibe that welcomes all, this venue encapsulates the essence of Cape Town's artistic soul, making it a must-visit for those seeking a taste of the city's diverse cultural scene.

Facebook: https://www.facebook.com/ourarmchair/
Address: 135 Lower Main Rd, Observatory, Cape Town, 7925
For a more sophisticated experience, head over to the V&A Waterfront area, where you'll discover upscale bars and lounges overlooking the serene harbour. Not only do these venues offer delectable drinks and captivating views, but they also provide an excellent opportunity to strike up conversations with fellow travellers and locals alike. Embrace the energy of Cape Town's nightlife as you let the rhythm of the city guide you through an unforgettable evening.


World of Birds Wildlife Sanctuary & Monkey Park 🦅
If you're seeking a serene escape from the hustle and bustle of the city, the World of Birds Wildlife Sanctuary & Monkey Park is a perfect retreat. Nestled in the lush Hout Bay Valley, this sanctuary is home to a staggering variety of bird species from around the world. As you stroll through its well-maintained paths, the tranquil melodies of chirping birds create a soothing symphony, offering a peaceful ambience that's perfect for solitary reflection.
Beyond the avian wonders, the sanctuary is also home to a Monkey Jungle, where you can observe playful primates in a naturalistic setting. The close proximity to these intelligent creatures offers an opportunity for an up-close encounter with wildlife that's both educational and heartwarming. For solo travellers, the World of Birds provides a chance to reconnect with nature and find solace in the beauty of the animal kingdom.

Website: https://worldofbirds.co.za/
Facebook: https://www.facebook.com/WOBWildlife/
Address: Valley Rd, Hout Bay, Cape Town, 7806
Contact Number: 021 790 2730
Go on a Tour With City Sightseeing 🚌
Exploring a new city alone might seem daunting, but City Sightseeing tours in Cape Town are designed to make solo travel effortless and enriching. Hop on a double-decker bus and embark on a journey that takes you through the city's most iconic landmarks, from the historic District Six Museum to the vibrant Bo-Kaap neighbourhood. With the convenience of hop-on-hop-off routes, you can spend as much time as you desire at each location, allowing for a deep dive into the city's history and culture.
One of the key advantages of these tours is the opportunity to meet fellow travellers. Engaging in conversations with other explorers can enhance your journey by exchanging insights, travel tips, and even forming new friendships. The guided commentary provides valuable context, turning sightseeing into an educational adventure. For solo travellers, City Sightseeing tours not only facilitate navigation but also offer a sense of camaraderie with like-minded individuals on a shared quest for discovery.

Website: https://www.citysightseeing.co.za/en/cape-town
Facebook: https://www.facebook.com/CitySightseeingSouthAfrica/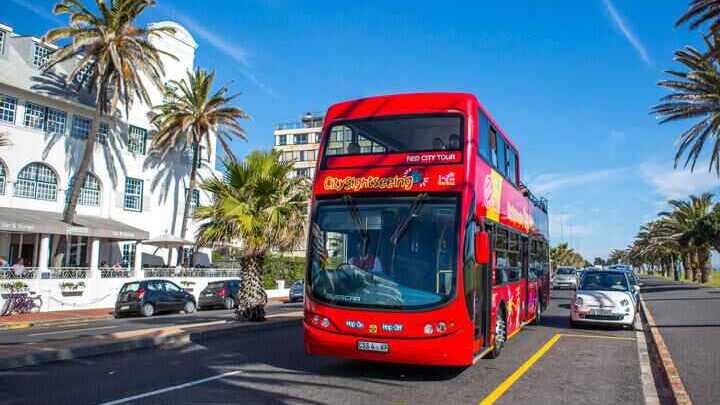 Visit Cape Town's Museums 🗿
Cape Town's rich history is brought to life through its myriad of museums, providing solo travellers with an opportunity to delve into the city's past. The Iziko South African Museum is a treasure trove of cultural and historical artefacts that tell the story of South Africa's diverse heritage. This museum offers a comprehensive journey through the nation's past, from ancient fossils to indigenous art.
For those interested in the struggle against apartheid, the District Six Museum offers a poignant insight into the forced removals that shaped the city's landscape. Through personal stories, photographs, and exhibits, this museum pays homage to the residents who were forcibly displaced during the apartheid era. Exploring Cape Town's museums solo allows for a contemplative experience, enabling you to absorb the significance of the narratives they present at your own pace.
Iziko South African Museum
The Iziko South African Museum stands as a captivating window into the country's rich cultural and natural heritage. With its diverse array of exhibits, the museum offers visitors a journey through time, exploring South Africa's history, flora, fauna, and indigenous peoples. From ancient fossils that shed light on prehistoric life to intricate cultural artefacts that tell stories of the past, the museum's immersive experience fosters understanding and appreciation for the nation's remarkable diversity and the interconnectedness of its ecosystems and cultures.

Website: https://www.iziko.org.za/museums/south-african-museum/
Facebook: https://www.facebook.com/IzikoMuseums/
Castle of Good Hope
The Castle of Good Hope, located in Cape Town is a historic fortress that stands as a testament to the city's rich past. Built by the Dutch East India Company in the 17th century, the castle served as a defensive stronghold and administrative centre for the Cape Colony. Its distinctive pentagonal design and well-preserved features offer a glimpse into colonial architecture and military history. Today, the Castle of Good Hope is a popular tourist attraction, housing museums and exhibitions highlighting its significance in shaping the region's cultural and historical identity.
Website: https://castleofgoodhope.co.za/
Address: Darling St & Buitenkant St, Cape Town, 8001
Contact Number: 021 787 1249
District Six Museum
The District Six Museum stands as a poignant testament to the forced displacement and segregation during South Africa's apartheid era. This living memorial captures the spirit of the District Six neighbourhood that was demolished in the 1970s. Through personal stories, photographs, and artefacts, the museum evokes the memories of the community's rich cultural diversity and the resilience of its inhabitants. It serves as a space for reflection, dialogue, and understanding, highlighting the importance of social justice and unity in contemporary society.
Website: https://www.districtsix.co.za/
Facebook: https://www.facebook.com/d6museum/


Two Oceans Aquarium 🦈
Dive into the mesmerizing underwater world of the Two Oceans Aquarium, located at the V&A Waterfront. This marine wonderland showcases the diverse aquatic ecosystems of the Indian and Atlantic Oceans that converge at the tip of the African continent. As a solo traveller, immersing yourself in the tranquillity of the underwater exhibits can be a meditative experience.
From the enchanting kelp forests to the playful antics of penguins, the aquarium offers a captivating insight into the marine life that thrives off the shores of Cape Town. Engage with knowledgeable staff who are passionate about conservation and marine biology, and gain a deeper understanding of the delicate balance that sustains these ecosystems. The Two Oceans Aquarium not only awakens a sense of wonder but also instils a sense of responsibility toward the preservation of our oceans.

Website: https://www.aquarium.co.za/
Facebook: https://www.facebook.com/TwoOceansAquarium/
Address: Dock Rd, Victoria & Alfred Waterfront, Cape Town, 8002
Contact Number: 021 418 3823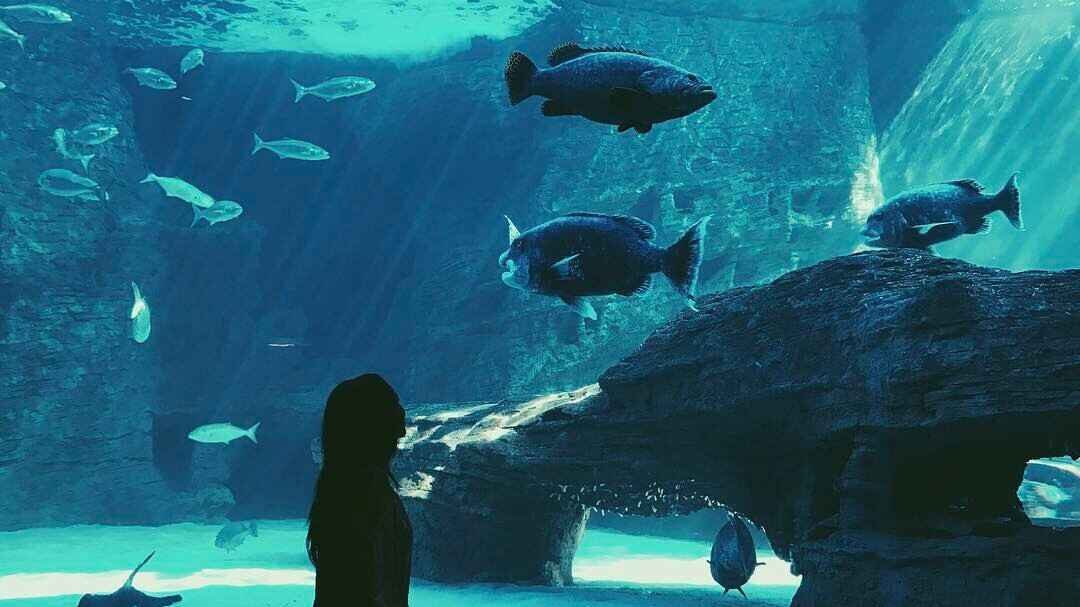 GrandWest Casino and Entertainment World 💰
If you're feeling lucky or simply seeking a great night of entertainment, the GrandWest Casino and Entertainment World is a solo-friendly destination that promises excitement and enjoyment, this complex boasts a sprawling casino floor where you can try your hand at various games of chance. Whether you're an experienced gambler or a casual player, the casino offers an exhilarating atmosphere that's sure to keep you engaged.
Beyond the gaming tables, GrandWest offers a range of dining options, from upscale restaurants to casual eateries, ensuring you'll find something to satisfy your cravings. The complex features a cinema, an ice-skating rink, and live entertainment venues that host concerts and performances. This multifaceted destination caters to various interests, making it an ideal spot for solo travellers seeking a diverse and entertaining experience.
Website: https://www.suninternational.com/grandwest/
Facebook: https://www.facebook.com/GrandWestCasinoCapeTown/
Address: 1 Jakes Gerwel Dr, Goodwood, Cape Town, 7460
Contact Number: 021 505 7777
Visit The Beaches of Cape Town 🏖️
Cape Town's coastline is adorned with some of the world's most breathtaking beaches, each with its own unique charm. Whether you're seeking a tranquil escape or an adventurous day in the sun, the city's beaches have something for every solo traveller.
Camps Bay Beach, with its golden sands and stunning backdrop of the Twelve Apostles mountain range, offers a picturesque setting for relaxation. Sunbathe, take a refreshing swim in crystal-clear waters, and savour the beauty of the ocean meeting the sky. The bustling promenade is also lined with trendy cafes and restaurants, making it a perfect spot for a leisurely meal with an ocean view.
For a more active beach experience, head to Muizenberg Beach, known for its vibrant beach huts and excellent conditions for surfing. Solo travellers can join group surf lessons to catch some waves and enjoy the thrill of riding the ocean. The welcoming surf community provides an opportunity to connect with fellow adventurers while mastering a new skill.
Camps Bay Beach
Camps Bay Beach is a stunning coastal gem in Cape Town. With its powdery white sands and blue waters, it offers a breathtaking backdrop of the Twelve Apostles mountain range. The beach is a hotspot for both locals and tourists, drawing visitors to its vibrant atmosphere and iconic palm-lined promenade. Whether lounging under the African sun, swimming in the refreshing Atlantic Ocean, or enjoying the nearby trendy cafes and restaurants, Camps Bay Beach presents a picturesque and unforgettable seaside escape.

Address: Camps Bay Beach, Cape Town, 8005
Muizenberg Beach
Located along the stunning Cape Peninsula in South Africa, Muizenberg Beach captivates visitors with its vibrant charm. Known for its iconic colorful beach huts, the shoreline stretches with golden sands and inviting waves, making it a haven for surfers and swimmers alike. The gentle waters and relaxed atmosphere are perfect for families, while the buzzing café culture and local art scene add a unique touch. Muizenberg Beach is not just a destination; it's a fusion of natural beauty and cultural richness that leaves an indelible mark on all who visit.
Address: Muizenberg Beach, Beach Rd, Muizenberg, Cape Town, 7950
Fish Hoek Beach
Fish Hoek Beach is a picturesque coastal gem located in Cape Town, South Africa. Known for its stunning white sands and clear blue waters, the beach offers a perfect spot for sunbathing, swimming, and water sports. The surrounding cliffs and mountains create a breathtaking backdrop, making it a popular destination for both locals and tourists. With its family-friendly atmosphere and safe swimming conditions, Fish Hoek Beach is a haven for relaxation and seaside enjoyment.
Address: Fish Hoek Beach


Table Mountain Aerial Cableway 🚠
A trip to Cape Town wouldn't be complete without ascending the iconic Table Mountain. Solo travellers can embark on a journey that takes them high above the city, offering panoramic views that stretch as far as the eye can see. The Table Mountain Aerial Cableway provides a convenient and awe-inspiring way to reach the summit.
As the cable car slowly rotates during its ascent, you'll be treated to 360-degree vistas that showcase the city, the ocean, and the surrounding landscapes. Once at the top, take your time to explore the pathways that lead to various vantage points. Whether you're an avid photographer or simply seeking a moment of solitude, the views from Table Mountain are bound to leave an indelible mark on your memory.
Website: https://tablemountain.net/
Facebook: https://www.facebook.com/TableMountainCa/
Address: Tafelberg Road, Cape Town, South Africa
Contact Number: 021 424 8181
The Tandem Flight Co. 🪂
For the adventurous solo traveller seeking an adrenaline rush, The Tandem Flight Co. offers an unforgettable experience: paragliding over Cape Town's stunning landscapes. Soar through the air while securely harnessed to an experienced paraglider pilot, allowing you to fully absorb the breathtaking views of the city, mountains, and ocean below.
No prior experience is required, as experienced pilots handle all the technical aspects, leaving you free to enjoy the sensation of flight. The exhilaration of gliding above the cityscape, combined with the serenity of being suspended in the sky, creates a perfect balance between adventure and tranquillity. Capture the experience with photos and videos, and treasure the memory of your daring escapade in Cape Town.
Website: https://tandemflight.co.za/
Facebook: https://www.facebook.com/tandemflightco
Address: 3 Signal Hill Rd, Signal Hill, Cape Town, 8001
Contact Number: 062 501 7847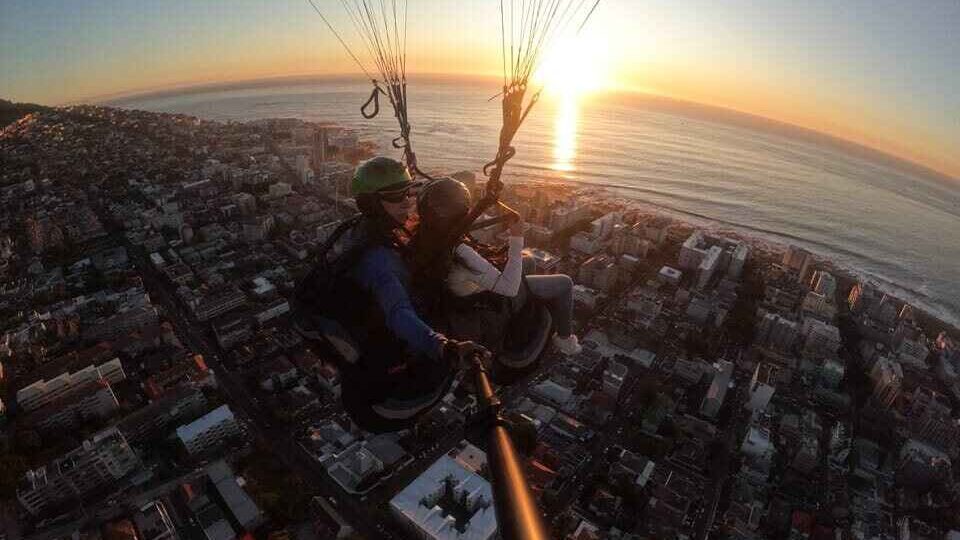 Gardens in Cape Town to Visit 🌼
Cape Town's beauty extends beyond its beaches and mountains to the serene gardens and parks that offer a peaceful respite from the urban pace. Kirstenbosch National Botanical Garden, located against the eastern slopes of Table Mountain, is a botanical haven that showcases the region's indigenous flora. As a solo traveller, meandering through its diverse landscapes can be a therapeutic experience.
The meticulously curated gardens not only showcase the natural beauty of the Cape Floral Kingdom but also serve as a platform for art and culture. The Sculpture Garden, for instance, features an array of contemporary artworks set against the backdrop of the garden's natural splendour. Take a leisurely stroll, find a quiet bench to sit and contemplate, or even pack a picnic to enjoy in this harmonious oasis.
Kirstenbosch National Botanical Garden
Kirstenbosch National Botanical Garden is a verdant tapestry of biodiversity. Encompassing 528 hectares of rolling landscapes, it proudly exhibits a rich collection of indigenous plants, many hailing from the unique Cape Floral Kingdom. Within its carefully designed pathways, visitors are treated to a symphony of colours and textures, as vibrant blossoms and serene-themed gardens coalesce. Beyond its aesthetic charm, Kirstenbosch serves as a vital centre for conservation efforts and botanical education, inviting all to explore and appreciate the wonders of nature.
Website: https://www.sanbi.org/gardens/kirstenbosch/
Facebook: https://www.facebook.com/KirstenboschNBG/
Address: Rhodes Dr, Newlands, Cape Town, 7735
Green Point Park
Green Point Park is a 13.5-hectare marvel. This urban sanctuary harmoniously combines lush landscapes, sustainable architecture, and vibrant biodiversity. A labyrinth of indigenous gardens, serene ponds, and interactive spaces beckons visitors. The park's dedication to environmental education shines through its informative displays, emphasizing the significance of local ecosystems. Ideal for relaxation, picnics, or exploration, Green Point Park exemplifies the symbiotic relationship between modern urbanism and the natural world, inviting all to revel in its tranquillity and charm.
Website: https://www.capetown.gov.za/
Facebook: https://www.facebook.com/profile
Address: 1 Fritz Sonnenberg Rd, Green Point, Cape Town, 8051
Arderne Gardens
Arderne Gardens, in Claremont, Cape Town, is a botanical oasis spanning 4.5 acres renowned for its diverse collection of rare trees and plants. Established in the late 19th century by Ralph Henry Arderne, this enchanting space transports visitors to a world of tranquillity and beauty. The gardens boast an array of rare species, tranquil ponds, and charming paths, making it a cherished destination for nature enthusiasts and those seeking a serene escape from the urban bustle.
Website: https://www.ardernegardens.org.za/
Facebook: https://www.facebook.com/ardernegardens/
Address: 222 Main Rd, Claremont, Cape Town, 7708


---
Cape Town, with its blend of natural beauty, cultural richness, and exciting activities, is an ideal destination for solo travellers seeking a fulfilling and immersive adventure. From the pulsating nightlife to the tranquil gardens, this city offers a diverse array of experiences that cater to all interests. Whether you're drawn to the vibrant energy of the nightclubs or the serene solitude of the beaches, Cape Town's allure extends its warm embrace to those who choose to explore its wonders alone. So if we've answered your question about Things to do Alone in Cape Town, pack your curiosity, your sense of adventure, and your willingness to embrace the unknown, and embark on a solo journey that promises memories to last a lifetime.