Cape Town is home to several prestigious private schools. Choosing the right private school for your child can be a daunting task, given the variety of options available. This guide aims to provide you with an in-depth overview of five outstanding private schools in Cape Town, helping you make an informed decision for your child's education.
Bishops Diocesan College 🏉


Bishops Diocesan College, located in the charming suburb of Rondebosch in Cape Town, is a prestigious independent all-boys school. Rooted in Anglican tradition, Bishops has a rich history dating back to its founding in 1849. This esteemed institution offers a comprehensive education spanning from Pre-Preparatory through Grade 12, providing a seamless and well-rounded academic journey for its students. One of the hallmark features of Bishops is its unwavering commitment to academic excellence. The school consistently achieves exceptional results in the South African National Senior Certificate (NSC) and Advanced Program (AP) examinations, equipping its graduates with a solid foundation for tertiary education.
Beyond academics, Bishops places a strong emphasis on character development and values, instilling qualities such as integrity, leadership, and respect in its students. The school's holistic approach to education includes a varied array of extracurricular activities, including sports, cultural pursuits, and community engagement, fostering the growth of well-rounded individuals. With its beautiful campus, rich history, and dedication to nurturing the intellectual and moral development of young boys, Bishops Diocesan College continues to be a beacon of excellence in the educational side of Cape Town.
Address: 65 Campground Road, Rondebosch, Cape Town
Website: https://www.bishops.org.za/
Contact Number: 021 659 1000
International School of Cape Town 🌍


The International School of Cape Town, situated in the charming suburb of Wynberg, stands out as a dynamic and inclusive educational institution. This co-ed school, founded on Christian principles, caters to students from Grade 000 through Grade 13, including A-levels, offering an educational journey.
One of the key distinguishing features of this institution is its adoption of a UK-based Cambridge International curriculum. This world-renowned curriculum ensures that students receive a globally recognized and rigorous education, preparing them for success in higher education and beyond. With a focus on critical thinking, problem-solving, and well-rounded development, the International School of Cape Town equips its students with the skills and knowledge necessary for an increasingly interconnected world.
The school's Christian values foster a nurturing and inclusive environment where students can grow both academically and spiritually. The co-educational setup promotes diversity and encourages cross-gender interaction, further enriching the overall educational experience. With its dedication to academic excellence, a values-driven approach, and a globally recognized curriculum, the International School of Cape Town is a beacon of quality education in the heart of Wynberg, contributing to the development of well-rounded, principled, and globally aware citizens.
Address: 31 Eden Road, Claremont, Cape Town
Website: https://www.isct.co.za/
Contact Number: 021 180 4240
Reddam House 📘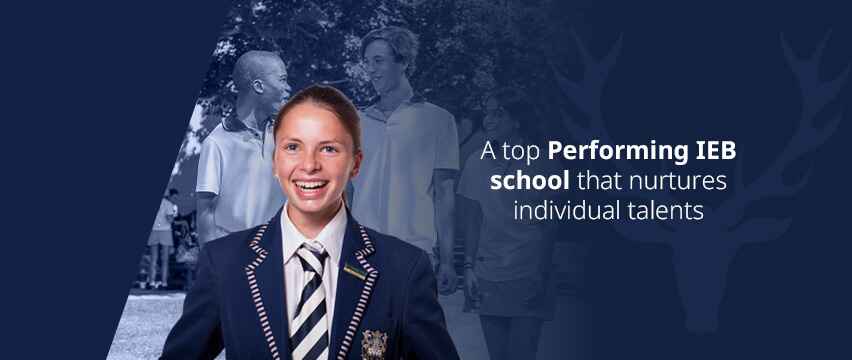 Reddam House in Constantia is a distinguished co-educational institution that stands out as a non-denominational private school, offering comprehensive education from the early age of 3 through Grade 12, culminating in the Matric qualification. Located in the charming Constantia Valley in Cape Town, this school is renowned for its commitment to academic excellence and holistic student development.
One of Reddam House's defining features is its affiliation with the Independent Examinations Board (IEB) curriculum. This curriculum is known for its academic rigour and commitment to producing well-rounded graduates who are well-prepared for higher education and future challenges. Students at Reddam consistently achieve excellent results in their IEB assessments.
Beyond academics, the school places a strong emphasis on co-curricular activities, including sports, arts, and cultural pursuits, providing students with opportunities to explore their interests and talents. The emphasis on personal growth, leadership, and character development is a core aspect of the Reddam experience. With its stunning campus in Constantia, a commitment to a non-denominational and inclusive ethos, and a dedication to academic excellence through the IEB curriculum, Reddam House continues to be a top choice for parents seeking a well-rounded and quality education for their children in Cape Town.
Address: Reddam Avenue, Steenberg Boulevard, Constantia
Website: https://www.constantia.reddamhouse.com/
Contact Number: 021 702 2322

🚘 Car Troubles? Need to get the Kids to School? Hire a Car!
St . Cyprian's School 🌼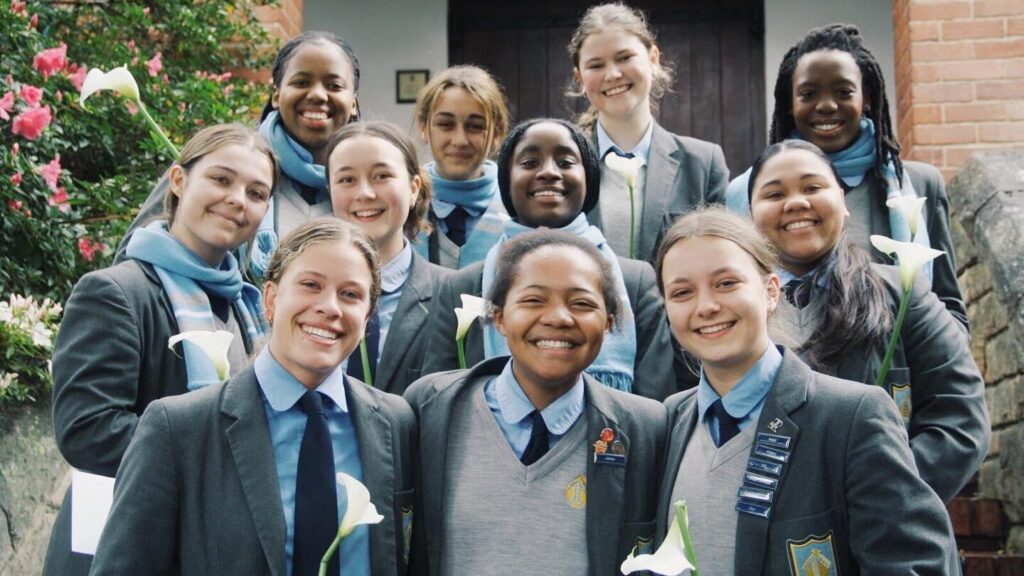 St. Cyprian's School, located in the heart of Oranjezicht, Central Cape Town, is an independent institution with a rich tradition of academic excellence and character development. This all-girls school, deeply rooted in Christian values, offers a comprehensive educational journey from Grade 000 through Grade 12, including the Matric qualification.
One of St. Cyprian's unique features is its commitment to fostering a strong Christian ethos, providing a values-based education that promotes spiritual growth and a sense of community among its students. St. Cyprian's School is a proud member of Round Square, a global network of schools that emphasizes experiential learning, character development, and international understanding. This affiliation exposes students to varied cultures and global perspectives, enriching their educational experience.
St. Cyprian's is one of the many boarding schools in Cape Town. It offers great boarding facilities, providing students with a safe and supportive environment for both local and international students. The boarding experience enhances personal growth, independence, and a sense of belonging. With its central location, Christian values, membership in Round Square, and boarding options, St. Cyprian's School continues to be a beacon of educational excellence and character development in the heart of Cape Town.
Address: Gorge Road, Oranjezicht, Cape Town
Website: https://www.stcyprians.co.za/
Contact Number: 021 300 6500

Stellenbosch Waldorf School 🛝


The Stellenbosch Waldorf School, tucked in the enchanting Cape Winelands, is a distinguished co-educational institution that stands as a shining example of non-denominational education. This remarkable school offers a holistic educational journey, welcoming students from as young as 2 years old, and guiding them to Matric.
At Stellenbosch Waldorf School, the emphasis is on nurturing the complete individual. The Waldorf approach to education is characterized by its commitment to fostering creativity, critical thinking, and a deep connection to nature. Students are encouraged to explore their artistic talents, engage in hands-on learning, and develop a strong sense of social and environmental responsibility. The school's location amidst the beauty of the Cape Winelands provides a unique setting for learning, allowing students to engage with the natural world and find inspiration in their surroundings.
Whether it's the vibrant classroom atmosphere, the diverse student community, or the school's dedication to holistic education, the Stellenbosch Waldorf School is undoubtedly a treasure in the Cape Town private school landscape. It continues to be a haven for young minds seeking an educational experience that transcends traditional boundaries and encourages a lifelong love for learning.
Address: Santa Rd, Stellenbosch
Website: https://waldorfschool.org.za/
Contact Number: 021 881 3867
Take Your Children on an Educational Adventure! 🗺️
Cape Town's private schools offer a varied range of educational philosophies, allowing parents to choose the best fit for their child's needs. Each of the five schools mentioned in this guide has its unique strengths, whether it's academic excellence, alternative education methods, character development, or international exposure. When making your choice, consider your child's interests, strengths, and values to ensure they receive the best education in this lively city.